Class 3A - Week 7 - 2015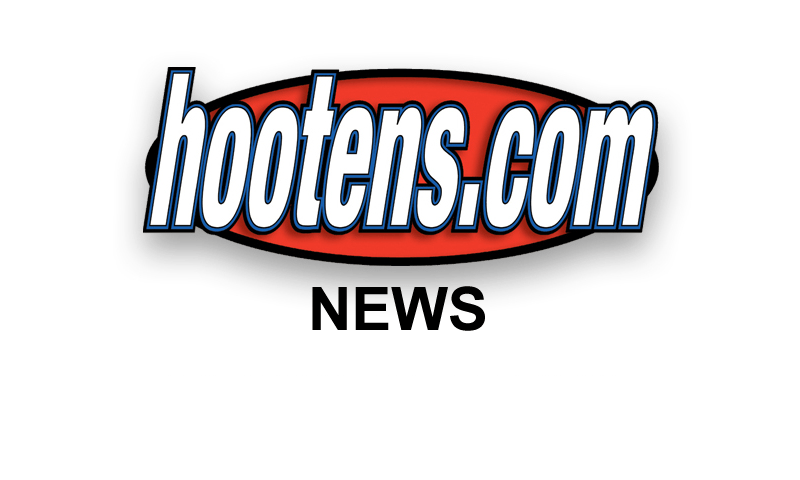 Hootens.com Rankings
Class 3A, Week 7, 2015
Copyright Hooten Publishing, Inc.

1. Smackover (4-2)
2. Lamar (6-0)
3. Charleston (4-2)
4. Harding Academy (5-1)
5. Fordyce (4-2)
6. C. Harmony Grove (5-1)
7. Prescott (4-2)
8. Glen Rose (5-1)
9. Rivercrest (4-2)
10. Hoxie (4-2)
11. Episcopal Collegiate (4-1)
12. McGehee (2-4)
13. Centerpoint (4-2)
14. Danville (3-3)
15. Fouke (3-3)
16. Bald Knob (3-3)
17. Greenland (6-0)
18. Paris (3-3)
19. H. G. Haskell (5-1)
20. Lavaca (4-2)
21. West Fork (3-3)
22. Jessieville (3-3)
23. Horatio (3-3)
24. Marianna (5-1)
25. Mayflower (3-3)
26. Cedar Ridge (5-1)
27. Piggott (4-2)
28. Osceola (3-3)
29. Mansfield (1-5)
30. Atkins (2-4)
31. Two Rivers (2-4)
32. Booneville (1-5)
33. Manila (3-3)
34. Melbourne (4-2)
35. Elkins (3-3)
36. Barton (2-4)
37. Cedarville (1-5)
38. Perryville (1-5)
39. Green Forest (3-3)
40. Corning (0-6)
41. Rose Bud (1-5)
42. Mountain View (2-4)
43. Marshall (1-5)
44. Bismarck (1-5)
45. Genoa Central (0-6)
46. Drew Central (2-4)
47. Yellville-Summit (0-6)
48. Lake Village (0-6)

HOOTENS.COM GAME OF THE WEEK
No. 3 Charleston at No. 2 Lamar
Winner controls the 4-3A and likely wins out, receiving a first-round bye and home-field advantage throughout the playoffs.
Charleston's won four in a row since a 30-12 loss to 1-4A favorite Prairie Grove. And the Tigers are as healthy as they've been all season. Seven starters did not play against Prairie Grove. The Tigers edged Ozark 7-3 Week 3 in one of their better defensive efforts in the past couple of years, Coach Greg Kendrick says. Charleston's generated 351 yards and 39 points per game since the return of junior quarterback Jackson Rowland. Rowland, who missed two games with a knee injury, has passed for 520 yards and three touchdowns the past three weeks, while senior tailback Wade Gerlick has rushed for 202 yards and six TDs. Sophomore receiver Mason Wisdom paces the Tigers this year with 26 catches for 453 yards and three TDs. Sophomore Sean Flanagan has 26 receptions for 428 yards and two scores. Junior end Dalton Waggoner leads Charleston with 35 tackles. Gerlick, a four-year starter at linebacker, has recorded 271 career stops.
Lamar has met little resistance on its way to a 6-0 start. The Warriors average 429 yards and 49 points per game this fall, running the ball 80 percent of the time. Lamar starts five seniors on its offensive line, including center Dillon Lovell (6-3, 270) and left tackle Blake Dybala (6-5, 315). Talented senior Blake Kern (6-5, 230) blocks well at tight end and paces the Warriors with 14 catches for 298 yards and eight TDs. Senior RB Austin Hency has rushed 43 times for 426 yards and five scores and averages 18 yards per catch. Junior QB Hunter Davenport leads Lamar with 57 carries for 569 yards and nine TDs. Davenport has passed for 636 yards and 13 TDs with no interceptions. Senior LB Dusty Wilkins paces the Warriors with 33 tackles. The Warriors held Booneville to 26 yards in the first half during last week's 54-7 victory. Lamar hasn't won a league title since sharing the 4-3A crown in 2008. The Warriors have never defeated Charleston.

HOOTENS TV SHOW
Hooten's Arkansas Football airs 11 a.m. on KATV 7 (ABC-Little Rock) Saturdays this fall. The show features the Hogs and their opponents.

LAST WEEK
Hootens.com correctly picked 20 of 24 games (83 percent) involving 3A teams, nailing the spread of Elkins by 22 points over Marshall. For the season, hootens.com has correctly predicted 157 of 206 winners (76 percent).

WEEK 7 PREDICTIONS (favored team in CAPS followed by point spread)
1-3A
Cedarville at ELKINS (4): Cedarville pushed West Fork last week in a 26-20 loss. Elkins has won its three league games by an average of 22 points.
Mountain View at GREEN FOREST (1): Mountain View all-state TB Josh Burns could return this week after sitting out the past four games with a broken foot. Green Forest rushed for a season-high 414 yards in last week's 34-20 win at Yellville-Summit.
Marshall at GREENLAND (35): Greenland has mercy-ruled Cedarville, Yellville-Summit and Mountain View the past three weeks by a combined 112-0.
Yellville-Summit at WEST FORK (16): Yellville-Summit allowed 414 yards rushing in last week's 34-20 loss to Green Forest. West Fork (27 ppg in league play) moves to 4-0 in the conference.

2-3A
ATKINS (2) at Barton: Both teams looking for their first league victory. Atkins needs a big night from junior QB Seth Haney and senior RB Brandon Haney. Barton gave up 445 yards in last week's 52-22 loss to Mayflower. Senior slotback Cameron Anderson ran 18 times for 208 yards and two TDs.
BALD KNOB (8) at Mayflower: Both teams are 3-0 in league play. Bald Knob has defeated Perryville, Rose Bud and Atkins the past three weeks by an average score of 46-13. A year ago, the Bulldogs failed a two-point conversion attempt in a 41-40 overtime loss to Mayflower. Mayflower averaging 467 yards and 50 points per game the past three weeks in wins over Perryville, Rose Bud and Barton. Senior RB Marcus Harper leads Mayflower this year with 882 yards and 11 TDs.
HARDING ACADEMY (12) at Marianna: Harding Academy rushed for a season-high 241 yards in last week's 48-14 win at Perryville. Marianna trailed Rose Bud 15-0 early but won 34-15. A year ago, Harding Academy scored twice in the fourth quarter to put away Marianna 37-24. Watch highlights of Marianna's Week 6 win over Rose Bud here.
PERRYVILLE (1) at Rose Bud: Both teams are 0-3 in league play. Perryville expects to dress 19 players this week. The Mustangs fought well in last week's 48-14 loss to Harding Academy, trailing 14-7 midway through the second quarter. Rose Bud led Marianna 15-0 after one quarter. Senior QB Jake Cantey rushed for 75 yards and a TD and threw a 36-yard TD pass. He did not play in the second half after suffering a hip pointer. Cantey has been cleared to play this week. Watch highlights of Rose Bud's Week 6 loss to Marianna here.

3-3A
CEDAR RIDGE (13) at Corning: Cedar Ridge beat Piggott 20-18 in overtime last week, rushing 70 times for 429 yards. Sophomore FB Kyler Northcutt paces the Timberwolves this fall with 79 carries for 579 yards and three TDs. Senior QB Zack Powell (512 yards, six TDs) and senior RB Keagan Harrison (336 yards, four TDs) gain more than 10 yards per carry. Corning trailed Melbourne 33-6 at halftime during last week's 46-24 loss.
HOXIE (6) at Osceola: Hoxie gave up 482 yards in last week's 48-42 loss at Rivercrest. Osceola shut out Manila 21-0, getting great play from its offensive line. Hardnosed senior RB/LB Brenden Parker also played well on both sides. A year ago, the Seminoles big-played Hoxie in a 26-21 win. It's been three years since Hoxie has lost back-to-back games.
RIVERCREST (18) at Manila: Rivercrest junior QB Kesler Pierce threw a 9-yard TD pass to senior receiver Hank Hill with 21 seconds left last week to beat Hoxie 48-42. All-state senior RB Cecil Langston ran 12 times for 260 yards and three TDs. Manila has dropped two straight games since a 13-8 win at Melbourne.
PIGGOTT (1) at Melbourne: A battle for playoff positioning. Piggott's getting healthy heading into the final month of the season. The Mohawks lost to Cedar Ridge 20-18 in overtime last week. Piggott committed a personal foul penalty on its two-point conversion attempt in overtime. Melbourne's banged up coming off a 46-24 win over Corning, its first league victory. The Bearkatz led 33-6 at halftime. Junior QB Clay Harris will not play this week.

4-3A
Charleston at LAMAR (4): See Hootens.com Game of the Week.
PARIS (6) at Booneville: Paris junior WB Nate Davidson ran 15 times for 120 yards in last week's 27-0 win over Lavaca. The Eagles intercepted four passes, including three by senior Devan Rice. Sophomore QB Preston Drewry completed 11 of 15 passes for 144 yards and a TD. Booneville lost to Lamar 54-7 last week, its worst loss in 48 years at Bearcat Stadium. Booneville owns the advantage up front but must contain Paris' skill players.
DANVILLE (8) at Lavaca: Danville has won six of its past eight league games, including last year's 35-13 victory over Lavaca. Lavaca committed five turnovers, including four inside the red zone, in last week's 27-0 loss to Paris.
MANSFIELD (1) at Two Rivers: Mansfield has lost five in a row for the first time in a decade. The Tigers beat Two Rivers 41-12 a year ago for its only league victory. Two Rivers has allowed 42.5 ppg over the past month.

5-3A
H.G. Haskell at CENTERPOINT (6): Harmony Grove rushed for 274 yards per game the past two weeks, beating Bismarck and Jessieville. All-state senior RB Jon Johnson paces the Cardinals this season with 101 carries for 838 yards (8.3 ypc) and 18 TDs. A year ago, Johnson ran 19 times for 233 yards and two TDs in a 27-21 win over Centerpoint. Johnson dashed 99 yards for the game-winning score with 33 seconds left after Centerpoint fumbled near the goal line. Centerpoint scores 45 ppg this season with junior QB Keenan Owens (1,799 yards, 24 TDs), junior receiver Lance Chambers (738 yards, nine TDs) and senior receiver Dustin Forsythe (419 yards, four TDs) making plays. All-league junior LB Cameron Clower paces the Knights with 49 tackles. Watch highlights of Centerpoint's Week 6 loss to Episcopal here.
Bismarck at HORATIO (13): Both teams looking for their first league victory. Bismarck has lost its three conference games by an average of 46 points. Horatio totaled close to 400 yards in last week's 42-14 loss at Prescott. The Lions failed to score four times inside the red zone.
EPISCOPAL COLLEGIATE (22) at Jessieville: Episcopal Collegiate generated 733 yards in last week's 66-56 win over Centerpoint. Senior RB Kelvin Robinson ran 19 times for 295 yards and five TDs. Jessieville has allowed 8.3 yards per carry the past two weeks in blowout losses to Glen Rose and Harmony Grove. Watch highlights of Episcopal's Week 6 win over Centerpoint here.
PRESCOTT (7) at Glen Rose: These teams have split the past four meetings. Prescott likes to use its screen game to isolate its athletes in space. The Curley Wolves average 567 yards and 51 ppg in league play. All-state senior QB Trevor Pipkin has completed 153 of 210 passes (73 percent) this season for 1,888 yards and 16 TDs with three interceptions. Junior RB Carlos Vanhook (590 yards, 11 TDs) gains 10.9 yards per carry. Sophomore receiver KaDarius Pearson leads Prescott with 43 catches for 571 yards and two scores. All-league senior receiver Brandon Walker has caught a team-high five TD passes. Glen Rose piling up 548 yards and 53 ppg against conference opponents, running the ball 69 percent of the time. Senior RB Jordan Johnson paces the Beavers this year with 126 carries for 1,159 yards and 15 TDs.

6-3A
C. HARMONY GROVE (34) at Lake Village: Harmony Grove moves to 4-0 in league play before playing host to Smackover next week. The Hornets have not impressed the past two weeks, rallying to beat Genoa Central 40-24 and edging Fouke 28-20. Lake Village has lost nine straight conference games.
Drew Central at GENOA CENTRAL (12): Drew Central sophomore Monteil Daniels paces the Pirates this year in rushing (350 yards, six TDs) and receiving (10 catches, 89 yards). Genoa Central has won eight games since launching varsity football in 2011, including four victories over Drew Central. Sophomore QB Bo Jewell has accounted for 664 yards and six TDs this fall.
Fordyce at SMACKOVER (14): Fordyce will be at full strength for this one. The Redbugs have rushed for 335 yards per game in conference play. All-league senior RB Jakeymes Gates leads Fordyce this fall with 88 carries for 821 yards (9.3 ypc) and 11 TDs. A year ago, Gates ran 25 times for 48 yards in a 33-0 loss to Smackover. Smackover hasn't allowed a point since a 13-7 loss to Junction City Week 2. All-state senior RB Keiandre Purifoy has rushed for 304 yards and eight TDs this year.
MCGEHEE (7) at Fouke: McGehee senior Henry Rodriguez anchors a veteran offensive line improving weekly. The Owls have scored 39 ppg over the past month. Fouke has lost to No. 1 Smackover, No. 5 Fordyce and No. 6 Harmony Grove the past three weeks. Two years ago, the Panthers upset McGehee 18-14.