Class 4A Week 7 Rankings, Notes & Picks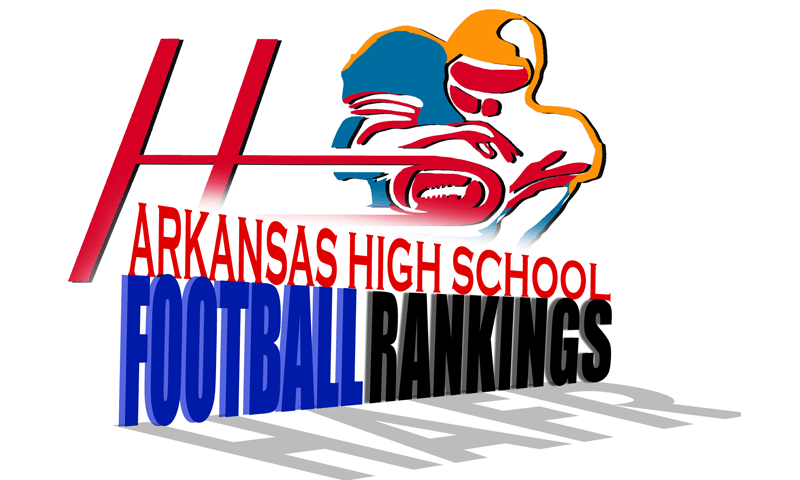 Hootens.com Rankings
Class 4A, Week 7, 2016
Copyright Hooten Publishing, Inc.
1. Nashville (6-0)
2. Warren (6-0)
3. Pea Ridge (6-0)
4. Prairie Grove (6-0)
5. Joe T. Robinson (5-1)
6. Pocahontas (5-1)
7. Hamburg (4-2)
8. Shiloh Christian (5-1)
9. Ashdown (5-1)
10. Mena (4-2)
11. Booneville (3-3)
12. Gosnell (5-1)
13. Dumas (4-2)
14. Dover (5-1)
15. Dardanelle (4-2)
16. Heber Springs (3-3)
17. CAC (4-2)
18. Arkadelphia (3-3)
19. Ozark (3-3)
20. Gravette (3-3)
21. Malvern (3-3)
22. Stuttgart (3-3)
23. Southside Batesville (4-2)
24. West Helena (4-2)
25. Waldron (4-2)
26. Monticello (3-3)
27. Trumann (3-3)
28. Pottsville (2-4)
29. Highland (4-2)
30. Riverview (2-4)
31. Cave City (3-3)
32. Fountain Lake (1-5)
33. Jonesboro Westside (3-3)
34. Crossett (1-5)
35. Dollarway (1-4)
36. Lonoke (2-4)
37. Huntsville (2-4)
38. Lincoln (2-4)
39. Star City (1-5)
40. Brookland (2-4)
41. Berryville (3-3)
42. Gentry (2-4)
43. DeWitt (0-6)
44. Bauxite (0-6)
45. West Fork (1-5)
46. Baptist Prep (0-6)
47. Subiaco Academy (0-6)
48. Harrisburg (0-6)

HOOTENS.COM GAME OF THE WEEK
No. 3 Pea Ridge at No. 4 Prairie Grove
Prairie Grove's homecoming features two 2015 semifinalists. The Tigers and Pea Ridge are both undefeated in 2016. The winner likely takes the conference title, gets a first-round playoff bye and home field advantage.

Prairie Grove has won eight of the past 10 over the Blackhawks. Prairie Grove pounded previously unbeaten Shiloh Christian 45-15 last week as the defensive line consistently pressured Shiloh Christian. Tiger senior quarterback Zeke Laird set a school-record at Shiloh Christian with six TD passes, while leading rusher Anthony Johnson logged 15 carries for 101 yards. Johnson also caught a TD pass. Senior receiver Isaac Disney three receptions for 108 yards and two TDs while facing double coverage most plays.

Pea Ridge first-year coach Stephen Neal hired former Shiloh Christian offensive coordinator Crosby Tuck in the off-season, but the Blackhawks haven't messed much with the Pro I offense former coach Tony Travis installed. "They still run the Maryland I, but they'll break into other formations and throw the ball when they need it," Prairie Grove Danny Abshier says. Pea Ridge trailed Gravette 10-0 early last week, but led 21-10 at halftime. Pea Ridge senior Zaine Holley has 89 carries for 631 yards (7.1 yards per carry) and nine TDs this year, while junior Drew Winn has 29 carries for 402 yards (13.9 ypc). Junior QB Jakota Sainsbury completes 60 percent of his passes for 822 yards and 10 TDs. "We've got to consistently tackle," Abshier says.

TV SHOW
Hooten's Arkansas Football TV show airs on KATV (Channel 7) at 10:30 a.m. Saturday's this fall.

LAST WEEK
Hootens.com correctly predicted 20 of 24 games (83 percent). For the season, Hootens.com has predicted 167 of 202 games (83 percent).

WEEK 7 PREDICTIONS (favored team in CAPS followed by point spread)
1-4A
Pea Ridge at PRAIRIE GROVE (3): Hootens.com Class 4A Game of the Week.
GRAVETTE (21) at Berryville: Gravette led Pea Ridge 10-0 early last week before losing by 30 points. Gravette senior QB Kilby Roberts has passed for 700 yards and eight TDs this season. Berryville rushes for 252 yards per game. Sophomore QB Luke Britt has more than 600 yards (400 passing, 200 rushing) this season. Berryville trailed Lincoln 14-7 at halftime last week, but lost by 28 points.
Lincoln at HUNTSVILLE (4): The winner takes strides toward the playoffs. Huntsville beat Gentry 28-14 a week ago, rallying from an 8-6 halftime deficit. Lincoln blasted Berryville 41-13 Week 6, earning its second victory of 2016.
Gentry at SHILOH CHRISTIAN (27): Shiloh Christian must regroup after last week's 30-point loss to Prairie Grove. Saint senior QB Connor Reece completes 59 percent of his passes (101 of 170) this season for 1,618 yards and 18 TDs, with just three interceptions. Gentry has lost its three league games by an average of 19 points.

2-4A
Baptist Prep at HEBER SPRINGS (31): Heber Springs controls its conference title fate after blasting preseason league favorites CAC and Stuttgart the past two weeks. The Panthers intercepted four passes and recovered one fumble in last week's 38-31 double overtime win at CAC. Senior Pierce Mitchum intercepted two passes. Winless Baptist Prep scores nine points weekly.
WEST HELENA (7) at Lonoke: Lonoke threw three interceptions in last week's mercy-rule loss to Southside Batesville. West Helena averages almost 300 yards weekly. The Cougars scored 32 unanswered fourth-quarter points in last week's 10-point win over Riverview. West Helena junior Terrance Calhoun has 14 TDs this season, including four against Riverview.
STUTTGART (13) at Riverview: Riverview likely needs at least three wins to qualify for the playoffs. The Raiders have four consecutive losses since starting the season 2-0. They led at West Helena 28-7 early in the fourth quarter last week before losing 38-28. Stuttgart senior QB Michael Smith threw four TD passes in last week's 34-point win over Baptist Prep.
CAC (7) at Southside Batesville: CAC has won the only two match ups against the Southerners by a combined 84-34. CAC senior QB Noah Evans has passed for 1,689 yards and 20 TDs this year. The Mustangs turned the ball over five times (and recorded zero take aways) in last week's double overtime loss to Heber Springs. Southside Batesville led Lonoke 42-0 in the third quarter last week before winning by 35 points. Senior Mason Anderson returned an interception 98 yards for a TD, returned a punt 70 yards for a TD, caught two TD passes and ran for another score at Lonoke.

3-4A
GOSNELL (3) at Highland: This game helps decide the league title (Gosnell plays at Pocahontas next week, while Highland hosts Pocahontas the following week). Gosnell senior Ronnie McShan sprinted 82 yards for the winning TD with 5:29 left in last week's five-point win over Trumann, then intercepted a pass on the final play. Gosnell sophomore Cadarius Young sprained his ankle but should be ready to play this week.
Brookland at JONESBORO WESTSIDE (14): Jonesboro Westside has won the four meetings between these teams. The Warriors whipped Cave City 35-6 a week ago. Brookland QB Weston Adams passed for 102 yards against Pocahontas. The Warriors' two conference losses are by a total of four points.
Cave City at POCAHONTAS (37): Pocahontas has won three of the four matchups against Cave City. Redskin senior Haston Orewiler passed for 195 yards and three TDS and ran for 50 yards and one TD in last week's 45-0 win at Brookland. 
Harrisburg at TRUMANN (21): Harrisburg usually plays its best against rival Trumann, winning 33-32 last season. The Hornets haven't won since and have been outscored an average 51-12 per game this season. Trumann junior Cade Gartman has rushed for more than 800 yards and 11 TDs this fall.

4-4A
Waldron at BOONEVILLE (8): It's Booneville's homecoming and two of the more surprising 4-4A teams battle for at least a share of first-place. Waldron coach Ricky May was an assistant for a decade at Booneville. The Bulldogs broke a 43-game losing streak in this year's opener. Junior QB Trey Williams (476 rushing yards, eight TDs) and senior Tristan Brumbelow (383 yards, five TDs) spearhead the Bulldog attack. Booneville starts 15 sophomores (depending on the situation), Coach Scott Hyatt says. Junior QB Hayden Fennell returned from an ankle injury last week, but sophomore Brandon Ulmer took most of the snaps in a 21-14 win at previously unbeaten Dover. Senior fullback Caleb Draper had 23 carries for 122 yards and a TD at Dover, converting a crucial fourth down late in the fourth quarter to secure the win.
DOVER (7) at Pottsville: Dover averages 31 points weekly, and senior QB Seth Cheak was the primary weapons in last week's seven-point loss to Booneville. Pottsville beat Booneville by one point in overtime Week 4, and the Apaches lost to Waldron by one point last week. Senior QB Jake White has passed for 458 yards and five TDs this season, and rushed for three TDs.
DARDANELLE (41) at Subiaco Academy: Dardanelle scored 30 points in the opening eight minutes of last week's 54-0 homecoming win over West Fork. Senior Dakota Rowland has 104 carries for 768 yards and 10 TDs this fall, while senior Nick Kuras paces the Sand Lizards with 59 tackles.
OZARK (35) at West Fork: These teams have split the past six meetings. West Fork committed three turnovers in the first quarter last week at Dardanelle. Ozark sophomore QB Dawson Deitz has passed for 606 yards and seven TDs this year, and rushed for 179 yards and four TDs for an offense that gains 228 yards weekly. West Fork has scored a TD or less in five games.

7-4A
MENA (2) at Arkadelphia: Arkadelphia has dropped three straight games, including last week's last-second loss at Fountain Lake. The Badgers turned the ball over on downs inside the 10-yard line four times and fumbled at the one-yard line. Arkadelphia beat Mena by eight points last season after losing at Mena in the 2014 quarterfinals. Mena junior QB Carson Cannon threw three TDs in last week's 45-point win over Bauxite.
NASHVILLE (14) at Ashdown: This is the 67th meeting between these teams, with Nashville winning 50 times, including 38-17 last season. But Ashdown won by four points in 2013 and led Nashville 15-0 in the second quarter in 2014 before losing by 16 points. Nashville must recover emotionally after last week's three-point win over previously unbeaten Joe T. Robinson. Scrapper junior Trent Harris ran 17 times for 165 yards and one TD, while Darius Hopkins had 110 yards. Ashdown junior QB Jaden Hill passed for 325 yards and four TDs in last week's 32-point win at Malvern, while the Panther defense scored three TDs.
FOUNTAIN LAKE (24) at Bauxite: Fountain Lake threw a 34-yard Hail Mary TD on the final play last week against Arkadelphia for its first win of the season. Senior QB Hunter Bryant has passed for 1,095 yards and nine TDs this season. Bauxite gives up 54 points a week.
Malvern at JOE T. ROBINSON (21): Joe T. Robinson must quickly move past last week's three-point setback at undefeated Nashville. The Senators threw three interceptions at Nashville, but senior Myles Fells emerged at running back (18 carries, 141 yards and one TD). Malvern threw two interceptions in last week's 49-17 loss to Ashdown.

8-4A
Monticello at CROSSETT (2): The winner likely gets at least the No. 4 playoff spot. Monticello scored TD's on its final drive of the first half and opening drive of the second half in last week's eight-point win over Dollarway. Crossett's mercy-rule win last week over DeWitt was its first victory since beating Monticello in Week 7, 2015.
WARREN (33) at DeWitt: Warren has never lost a conference game to DeWitt. Senior Dennis Daniels ran for a pair of TDs in last week's 24-point win over Dumas, while senior QB Hayden Lassiter threw a pair of TD passes to sophomore Treylon Burks. Winless DeWitt surrenders 40 points per game.
Star City at DUMAS (24): Dumas trailed Warren 17-7 at halftime last week before losing by 24 points. The Bobcats' two losses this year are against teams with a combined record of 12-0. Senior D.J. Fuller (117 carries, 905 yards, 20 TDs) and junior Jaquis Fisher (68 carries, 668 yards and eight TDs) fuel a rushing attack that averages 360 yards per game. Star City senior Jalen Mallett ran for a pair of TDs last week against Hamburg.
HAMBURG (21) at Dollarway: Hamburg has won four straight games. Lion senior E.J. Holmes ran for 127 yards and five TDs in last week's 62-19 win at Star City. Struggling Dollarway can qualify for the playoffs with three wins in the final month. Cardinal junior Jarvis Hardnett ran 15 yards for a TD in last week's eight-point loss at Monticello, but the Cardinals couldn't score again in the final minutes.