Class 3A Week 7 Rankings, Notes & Picks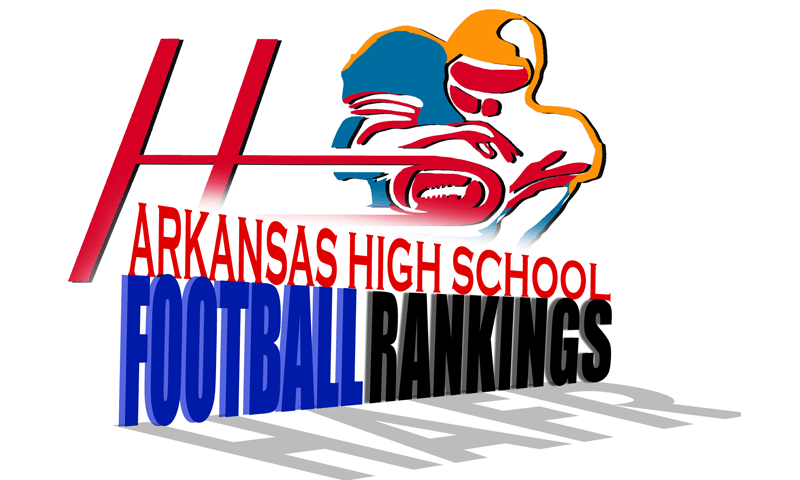 Hootens.com Rankings
Class 3A, Week 7, 2016
Copyright Hooten Publishing, Inc.
1. Charleston (6-0)
2. Prescott (6-0)
3. Glen Rose (6-0)
4. Junction City (4-2)
5. Smackover (5-1)
6. Clinton (5-1)
7. Fordyce (5-1)
8. Centerpoint (4-2)
9. Bald Knob (6-0)
10. Newport (5-1)
11. Piggott (5-1)
12. Atkins (4-1)
13. Jessieville (4-2)
14. McGehee (4-2)
15. H. Grove Haskell (4-2)
16. Harding Academy (3-3)
17. Rivercrest (3-3)
18. Mountain View (5-1)
19. Fouke (2-3)
20. Elkins (4-2)
21. Paris (2-4)
22. Greenland (2-4)
23. Cedar Ridge (3-3)
24. Lamar (3-3)
25. Mayflower (3-2)
26. Osceola (2-4)
27. Barton (3-3)
28. Walnut Ridge (4-2)
29. Horatio (2-4)
30. Genoa Central (3-3)
31. Manila (4-2)
32. Gurdon (2-4)
33. Melbourne (2-4)
34. Perryville (3-3)
35. Mansfield (1-5)
36. Hoxie (0-6)
37. Marianna (1-4)
38. Cedarville (1-5)
39. Episcopal Collegiate (1-5)
40. Green Forest (2-4)
41. Yellville-Summit (0-5)
42. Marshall (1-5)
43. Lake Village (2-4)
44. Corning (0-6)
45. Bismarck (0-6)
46. Two Rivers (0-6)
47. Drew Central (0-6)
48. Rose Bud (0-6)

HOOTENS.COM GAME OF THE WEEK
No. 3 Glen Rose at No. 2 Prescott
Prescott shifted in 2014 from the 6-3A to the 5-3A and has whipped Glen Rose 49-24 and 56-20 the past two seasons. Both teams appear better than a year ago. Prescott's defense allows 13 ppg, paced by junior DB Peyton Chandler with 52 tackles, including 8.5 tackles for loss. Senior Chris Cowling (47 tackles in five games) and Jay Marks (36 tackles, two FFs, one punt block) are quality ends. A large offensive line opens lanes for senior RB Carlos Vanhook (1,506 yards last year), whose per carry averages has slipped from 10.4 ypc in 2015 to 7.6 yards, and senior QB Derrick Flynn (6.9 ypc, eight TDs). Flynn has completed 63 percent of his passes for 897 yards and six touchdowns with one interceptions. Glen Rose counters with a scrappy team defense that allows 14 ppg. Seven defenders have recorded double-digit tackles this fall, led by senior LB Joshua Lowry's 21 solo stops. All-league senior QB Aaron Weatherford has completed 57 percent of his passes for 1,118 yards and 15 TDs with two INT. Senior WR Austin Hughes has 20 receptions for 492 yards and eight TDs, all team highs. Glen Rose committed three first-half turnovers in three different games this fall. A year ago, Prescott connected on three deep passes early at Glen Rose in en route to the 36-point blowout.

LAST WEEK
Hootens.com correctly picked 21 of 23 games (91 percent) last week involving 3A teams. For the season, hootens.com has correctly predicted 156 of 201 winners (78 percent).

WEEK 7 PREDICTIONS (favored team in CAPS followed by point spread)
1-3A
Elkins at CLINTON (9): No. 6 Clinton big up front with multiple skill players to rotate as running backs and in the secondary. Nine different Yellow Jackets have carried the football this season, led by senior RB Jake Ferrell. Efficient senior QB Kort Weaver (113 QB rating) in the running for 1-3A offensive MVP. Senior Danny Bittle leads four quality linebackers in Clinton's 3-4 scheme that allows 15.5 ppg.
GREENLAND (12) at Marshall: Greenland senior Paycen Dennis may be be the league's top two-way player as a running back and linebacker. Dennis and classmate Dustin Thomason lead the Pirates in tackles. Marshall senior QB Andrew Phillips continues to pass well despite taking weekly beatings from defenses.
MELBOURNE (2) at Yellville-Summit: Homecoming at Y-S and top RB Dylan Schlotman (deep thigh bruise) could return this week after missing the past three weeks. Junior QB and top athlete Tyler Ramey (ankle) remains questionable as Y-S is down to its third QB. Melbourne senior Trestin Lawrence hauled in 250 receiving yards Week 5 at Marshall.
Green Forest at MOUNTAIN VIEW (18): Green Forest ran wild last week in a 35-24 victory over Yellville-Summit, but Mountain View fields and aggressive, physical defense that allows a league-best 13 ppg.

2-3A
BALD KNOB (15) at Barton: No. 9 and league front-runner Bald Knob takes another step toward its first league title since 2009. Speedy senior slotback DeShawn Gulledge (10.7 ypc) returned two punts for TDs last week and caught a 52-yard TD pass in a 57-8 blowout of Episcopal. Bald Knob junior QB Clayton Collins completed six of seven passes for 137 yards and two TDs.
EPISCOPAL COLLEGIATE (1) at Marianna: Episcopal back to its full allotment of 17 players this week, including the return of QBs Phillip Bryant and Josef Braunfisch.
HARDING ACADEMY (11) at Mayflower: No. 16 Harding Academy ran its way past Cedar Ridge 26-7 last week with senior Parker Harr carrying 23 times for 140 yards and a TD. Mayflower has beaten Harding Academy once (2008) in the past decade.
CEDAR RIDGE is open.

3-3A
Manila at PIGGOTT (18): No. 11 Piggott climbs six spots in the rankings after losing 7-6 last week at Newport. The Mohawks still eye their first conference championship (and more) since 1969 with a defense that held high-octane Newport to 172 total yards and its explosive RB Jerry Ellis to less than 80 yards. Led by senior DE Bret Fuller, junior noseguard Nate Mallard and junior linebackers John Jones and Cade Harrell, Piggott allows just 9 ppg.
Corning at NEWPORT (35): Newport junior DT Darell Hardiman (6-5, 350)  neutralized a double-team last week on Piggott's two-point conversion attempt (toss sweep) to preserve a 7-6 win. Senior noseguard Deshaun Anderson (5-11, 245) and junior LB Oshae Pruitt spearhead a Newport defense that allows 7.6 ppg.
OSCEOLA (10) at Hoxie: Winless Hoxie improving weekly and could pull the upset over an Osceola team that owns wins over No. 44 Corning and No. 28 Walnut Ridge.
Walnut Ridge at RIVERCREST (13): Class 3A newcomer Walnut Ridge (up from 2A) was cruising before running into speed traps Newport and  Osceola the past two weeks, 28-8 and 21-6 losses. More of the same this week at No. 17 Rivercrest with dual-threat sophomore QB Demilon Brown and sophomore RB Kentavious Robinson (609 yards, 9.5 ypc, 11 TDs).

4-3A
Perryville at PARIS (6): Perryville looks like the most improved team in the league, playing cleanly last week in a 15-point loss to Lamar. Riding junior RB Hunter Lawrence, the Mustangs methodically ran 16 plays without a penalty on a second-half TD drive. Paris has struggled with all-state RB Nate Davidson limited by a broken hand, but the Eagles have played the tougher schedule.
ATKINS (19) at Cedarville: Atkins is solid up front, paving the way for senior and leading rusher Jesse Jones. junior RB Josh Jones and sophomore RB Gage Rehm. All-league QB Seth Haney struggled early in 2015 but has enjoyed a better start this fall, passing primarily to senior WR Cory Childress.
Lamar at CHARLESTON (19): Lamar ambushed Charleston 38-20 a year ago, handing the Tigers one of their five losses in the worst season in 28 years for CHS. In 2016 (a rebuilding year at Lamar), senior Zedrick Lee (547 yards, six TDs) rushed eight times for 150 yards and four TDs vs. Mansfield and for 167 yards last week vs. Perryville. Senior QB Hunter Davenport (season-ending knee injury vs Charleston last year) has been slowed this fall by a foot injury. A week ago, Davenport ran 14 times for 91 yards but three of his four first-half passes were picked off. Top-ranked Charleston counters with a disciplined 4-3 defense anchored up front by seniors Clinton Lewelling (23 tackles, one sack) and Jeremiah Cadena (16 tackles). Senior QB Jackson Rowland has been almost flawless, completing 65 percent of his passes for 1,206 yards and 19 TDs with four INTs. Junior athlete Sean Michael Flanagan is likely the top player in the league and one of the better players in 3A football. Flanagan has produced 883 all-purpose yards, including 397 receiving yards and 302 yards on punt returns. He has scored a team-high 13 TDs.
Two Rivers at MANSFIELD (15): Mansfield senior RB Joseff Buccella averages 7.5 yards per carry and 103 rushing yards per game. Mansfield lacks team speed on defense, but Two Rivers has scored 29 points this season, the fewest among Class 3A still playing.

5-3A
Glen Rose at PRESCOTT (16): See hootens.com Game of the Week.
JESSIEVILLE (10) at Gurdon: Jessieville's Lions improving weekly and roaring after biggest win under first-year head coach T.J. Burk, rallying last week past H. Grove Haskell 29-26. Utility athlete Ruben de Haas leads the team with 490 all-purpose yards and averages 41 yards per punt. His pooch kickoffs resulted in two Haskell fumbles. Senior big 'back Andrew Galloway (5-10, 215) paces the Jessieville running game, averaging 5.6 ypc. Struggling Gurdon played two first-time starters on the offensive line last week.
CENTERPOINT (2) at H. Grove Haskell: Centerpoint's defense did its part Week 4 in a 20-9 loss to No. 2 Prescott, and it remains one of the better units in 3A football, allowing just 11 ppg. Harmony Grove Haskell has plenty to clean up this week after muffing two pooch kicks and failing to make timely plays on defense last week in a 29-26 upset loss to Jessieville. Haskell's top two defensive linemen missed the game but should return this week.
HORATIO (22) at Bismarck: Bismarck allows a league-high 49 ppg. Horatio giving up 26.5 ppg

6-3A
Lake Village at JUNCTION CITY (35): No. 4 Junction City offense not as prolific as in past years but the defense is salty, holding Fouke to 27 total yards last week. Juniors Terrell Gibson and Hishmma Taylor collected 11 and 13 tackles, respectively, in the 18-0 win at Fouke.
GENOA CENTRAL (31) at Drew Central: Genoa Central junior Bo Jewel a gem of a QB who triggers a Flexbone that was averaging 24 ppg before scoring 34 last week in a six-point loss to McGehee. The average goes up again this week vs. a Drew Central defense that allows 43 ppg.
SMACKOVER (9) at Fordyce: These teams appear even on paper, and the winner stays on top of the 6-3A standings with Junction City. The home team won this matchup from 2010-2013, but Smackover has won the past three games in the series. Smackover senior scatback Michael Edwards has topped 100 yards four times this fall and averages 7.3 ypc. Juniors Tyrek Rucks and Damarous White, a pair of 225-pound battering rams, split most of the carries at fullback. Fordyce senior LB and tackle leader T'Jaun Thomas and the Redbugs (allow 19 ppg) must keep Edwards from getting outside. Fordyce junior QB Ketric Sledge has run more this season but has been efficient passing with 11 TDs and two INTs.
Fouke at MCGEHEE (6): Fouke has failed to score two of the past three weeks in losses to No. 4 Junction City and No. 5 Smackover. It trailed Fordyce 30-6 late in the fourth quarter before scoring twice and losing 30-20. McGehee's 10-point defeat Week 4 to Junction City looks like a quality loss. The Owls drove 85 yards twice  for second-half TDs to make it a four-quarter contest.