Snakebit Hogs lose to Bama 14-13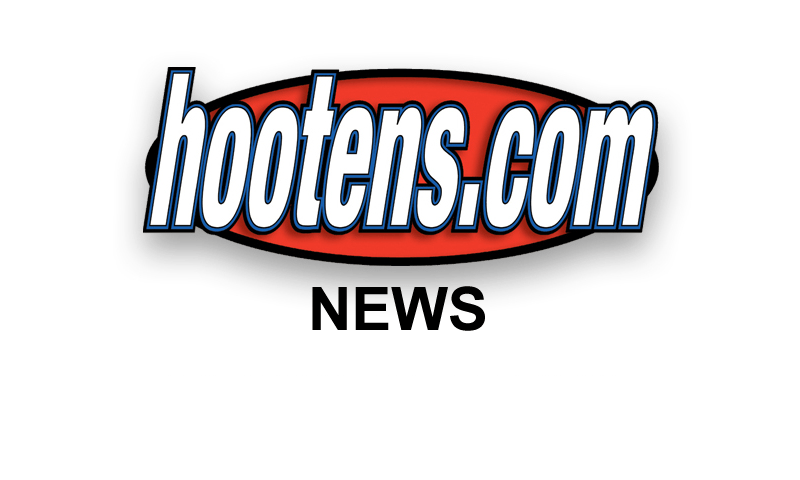 Keon Hatcher caught a 21-yd
pass against Alabama.
FAYETTEVILLE - Arkansas played the Alabama Crimson Tide 51 points better Saturday night than the Razorbacks did in 2012 and 2013.

That left the Razorbacks one point short. By a blocked extra point, the seventh-ranked Crimson Tide escaped Arkansas 14-13 on a rainy night before a 72,337 sellout at Reynolds Razorback Stadium.

Winning the SEC West game advanced Coach Nick Saban's Tide to 5-1, 2-1 into next next week's game against Texas A&M in Tuscaloosa, Ala.

Second-year coach Bret Bielema's Razorbacks, so close to breaking Arkansas' 15-game SEC losing streak dating back to 2012, fall to 3-3, 0-3 and play host to Georgia next Saturday afternoon at War Memorial Stadium in Little Rock.

"Our kids put in a lot to get where we are today," Bielema said, his voice briefly breaking postgame. "Our guys probably just tried to do a little too much. Give credit to Alabama, a very good football team. The SEC West is very difficult."

It was Arkansas' second consecutive SEC heartbreaker, having led Texas A&M 28-14 into the fourth quarter of a game the Hogs lost 35-28 in overtime Sept. 27.

"It hurts and sucks," Arkansas tight end Hunter Henry said. "You work so hard and put in so much time, and you are that close two games in a row. It just hurts."

Alabama avoided consecutive heartbreakers after last week's 23-17 loss at Ole Miss.

"Our players really played hard and overcame a lot of adversity and responded well to what happened a week ago," Saban said. "We made a lot of mistakes, which caused the adversity, but we were able to overcome it. The defense did a phenomenal job of stopping their running game. Defensively, Arkansas did a really good job. They have a good team. They are a better team than people think."

Arkansas led 13-7 with 4:43 in the third quarter on quarterback Brandon Allen's 54-yard touchdown pass to tight end AJ Derby. Derby stiff-armed one Alabama defensive back and outran another, followed by John Henson's PAT.

Alabama, with Bielema unnoticed by officials as he bolted onto the field trying to get a timeout, went ahead to stay on QB Blake Sims' 6-yard TD pass and Griffith's PAT at 12:36.

"I might try a cartwheel next time," Bielema said. "I was trying to get the officials' attention, but obviously it didn't happen. They subbed late and we were trying to sub. Very frustrating."

Griffith made both PAT's, having kicked one after Alabama took a 7-0 lead on Sim's 22-yard pass to running back T.J Yeldon at 8:40 of the second quarter.

After Jonathan Williams' 3-yard TD at 3:47 before half, Henson's PAT was deflected wide left by Alabama defensive end Jonathan Allen that ultimately decided the game. Alabama beat Arkansas 52-0 both in 2012 in Fayetteville and 2013 in Tuscaloosa.

Bielema was asked if he thought of going for two after Williams' third-quarter TD. "We were going to go for two if it was in the fourth quarter," he said.

Griffith missed a 40-yard field goal attempt in the rainy first-half and a high wet ball snap by Arkansas deep snapper Alan D'Appollonio in the first half never allowed kicker Adam McFain a 42-yard field goal attempt that resulted in holder Matt Emrich sacked for a 9-yard loss.

Both defenses turned in huge fourth and 1 stops in the fourth quarter. Arkansas linebacker Braylon Mitchell and defensive tackle Darius Philon stopped Sims on a QB sneak at the Arkansas 43. Alabama defensive end Xzavier Dickson stopped Williams on fourth and 1 the next series at the Arkansas 48.

Though both run-oriented teams, Alabama mustered 66 yards rushing, and Arkansas 89 yards rushing, while Sims completed 11 of 21 passes for two touchdowns.

Arkansas held Yeldon, among the SEC's best backs, to 45 yards on 16 carries.

Williams led all rushers with 20 carries for 84 yards.

Alex Collins, Arkansas' other top 'back, did not play the first quarter because he missed a bye-week workout Bielma said. Collins had 16 yards on six carriers and fumbled one of his two second-quarter carries.

Allen completed 21 of 40 passes for 246 yards and a TD, but his lone interception, with cornerback Landon Collins recovering when it appeared Williams had a step on it, was Arkansas' last offensive play before Alabama ran off the final 1:59.

Though dominating time of possession, Arkansas consistently was punted into poor field position by Alabama punter JK Scott, who averaged 44.2 yards per punt while placing seven of eight punts inside the 20.

A wet ball and the kicking game most affected the rainy first half. Alabama led 7-6 after defensive tackle Jonathan Allen blocked the Arkansas extra point after Williams second-quarter 3-yard TD, the Razorbacks' first rushing TD vs. Alabama since 2010 and Arkansas' first score period on Alabama since losing 38-14 in 2011.

Alabama scored its TD on Sims 22-yard pass to running back Yeldon with Yeldon crossing the plane just an eyelash before fumbling to Arkansas.

Arkansas wasn't so fortunate in the first quarter. Arkansas fullback Kody Walker, whose wet ball recovery of Alabama punt returner Christion Jones fumble at the Alabama 31 set up the game's first scoring opportunity, caught what would have been a 6-yard YTD pass from Allen but lost control of the wet ball just before crossing the plane. The ball skittered through the end zone for a touchback and Alabama ball at the Tide 20.

Griffith missed wide on a 40-yard Alabama first-half field goal try.

Arkansas' Adam McFain never got to attempt a 42-yarder because senior snapper Alan D'Appolinio's first off-line snap in four years was too high for holder Matt Emrich to bring down. Emrich and the wet ball with him were brought down 9 yards behind the line of scrimmage.

Yeldon's TD was set up by Arkansas running back Alex Collins, not used in the first quarter and not used again in the second quarter after fumbling to linebacker Ryan Anderson at the Arkansas 23.

Arkansas mounted its 10-play, 81-yard scoring drive responding to the Alabama TD.

Allen's 21-yard pass to receiver Keon Hatcher aided the drive that included 16- and 10-yard Allen passes to tight ends Derby and Henry plus an Alabama pass interference penalty.

D'Appollonio recovered Alabama's other fumbled first-half punt glancing off Maurice Smith's leg.




"