Class 7A Week 7 Rankings, Notes & PIcks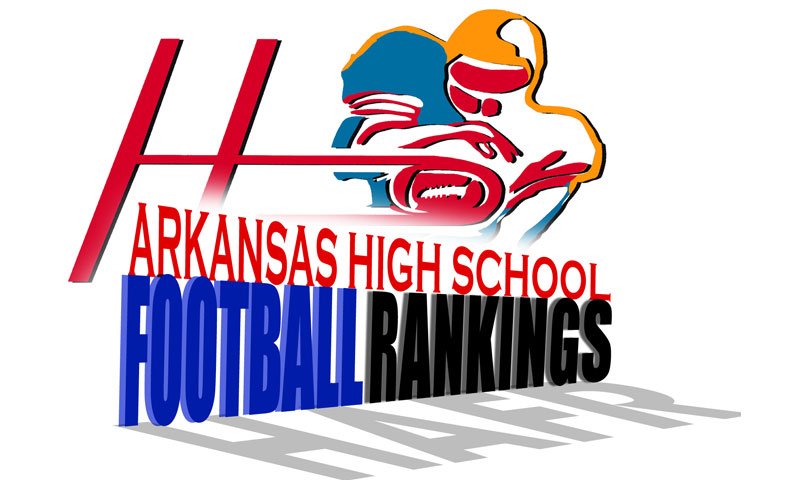 Hootens.com Class 7A Rankings
Week 7, 2022
Copyright Seventy Seven's Publishing
1. Bryant (5-0)
2. Cabot (5-1)
3. Conway (5-1)
4. Bentonville (5-1)
5. Bentonville West (4-2)
6. Rogers (5-1)
7. Fayetteville (4-2)
8. North LR (3-3)
9. FS Northside (3-3)
10. Rogers Heritage (3-3)
11. FS Southside (1-5)
12. Jonesboro (1-5)
13. Har-Ber (1-5)
14. Springdale (1-5)
15. LR Southwest (1-5)
16. LR Central (0-6)
LAST WEEK 
Hootens.com predicted 5 of 8 games (62.5 percent) involving Class 7A teams and is 37-10 (79 percent) for the season.
WEEK 7 PREDICTIONS (favored team in ALL CAPS, highlighted in yellow)
HOOTENS.COM GAME OF THE WEEK
No. 7 Fayetteville at No. 4 BENTONVILLE
Fayetteville QB Drake Lindsey (2,130 passing, 21 TDs, 1 interception) has led the Bulldogs to a 2-1 conference record. "Drake has done a good job of distributing the ball," said Fayetteville Coach Casey Dick, who also heaped praise on the Tigers.  "Bentonville is your typical Bentonville football team.  Coach [Jody] Grant and his staff always do a great job of putting a team together, but also puts together a group that balances out their kids. They always have a great identity."
Bentonville's Grant says this year's matchup should be similar to many of those in recent years. "I can think for the last 15 years, it's been one of the premiere matchups. Last year was the first year that they beat us in 15 or 16 years in conference play. Our kids remember that. They want to start a new streak. Fayetteville is a very talented team and is well coached." Bentonville is led by senior RB Josh Ficklin, who is averaging more than 100 yards rushing per game. He scored 4 first-half TDs against Rogers Heritage last Friday. 
7A CENTRAL
BRYANT at LR Southwest: Bryant, which is going for its 48th consecutive win against in-state opponents, scored 21 points in both the first and second quarters in a 42-0 win over LR Central. QBs Gideon Motes and Jordan Walker each passed for more than 100 yards. Southwest's Jabron Lewis scored the Gryphons' only TD in a 50-8 loss to North LR. 
FS Northside at CONWAY: Northside edged Jonesboro 36-28 to improve to 2-1 in the conference. T'kavion King scored on an 86-yard run in the victory. Conway lost to Cabot for the first time since 2015, turning the ball over 4 times in a 35-20 loss. 
NORTH LR at Jonesboro: North LR got back on track with a 50-8 win over LR Southwest. Javonte Harris scored 5 TDs for the Charging Wildcats. Jonesboro trailed FS Northside 20-0 in the first half before getting it to within one score in the fourth quarter of an 8-point loss. 
CABOT at LR Central: Cabot came up with the biggest Class 7A win to date when it beat Conway 35-20. The Panthers forced 4 turnovers and rushed for 251 yards. Abe Owen and Evion Jimerson both rushed for more than 100 yards. LR Central trailed Bryant 42-0 at halftime in a 42-0 loss last week. 
7A WEST
BENTONVILLE WEST at Har-Ber: Ethan Grigg intercepted 2 passes and kicked 4 extra points as Bentonville West (4-2) handed Rogers its first loss, 34-21. Har-Ber (1-5) beat crosstown rival Springdale 49-14 for its first win. Hudson Brewer and Luke Buchanan each scored 2 TDs. 
Springdale at ROGERS: Springdale could not keep up with rival Har-Ber in a 35-point defeat. Lajket Kannagaki scored a TD in the first quarter to cut the deficit to 7-6. Rogers QB Dane Williams passed for 145 yards and rushed for 95 in the Mounties' first loss — 34-21 to Bentonville West.
ROGERS HERITAGE at FS Southside: Heritage (3-3) trailed Bentonville 42-0 when Tillman McNair caught a TD pass late in the third quarter in a 42-7 loss. Southside's Isaac Gregory rushed for 156 yards and 2 TDs in a 60-20 loss to Fayetteville.