Class 5A Week 7 Rankings, Notes & Picks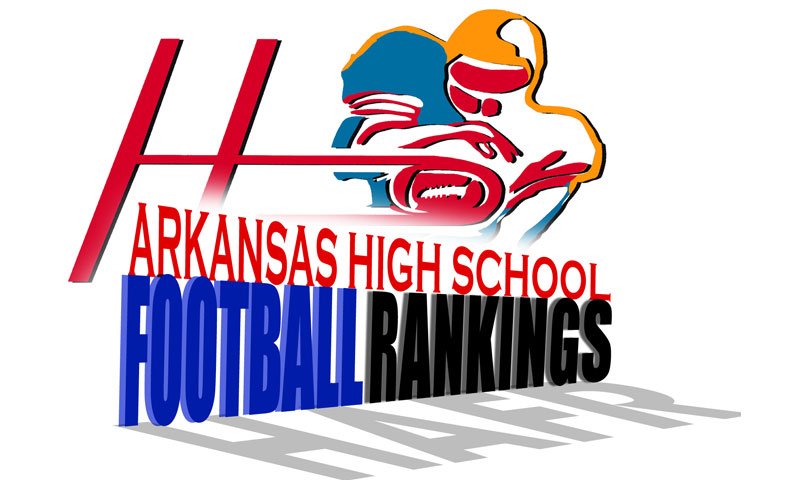 Hootens.com Class 5A Rankings
Week 7, 2022
Copyright Seventy Seven's Publishing
1. LR Parkview (4-2)
2. Joe T. Robinson (5-1)
3. Shiloh Christian (5-1)
4. Camden Fairview (5-1)
5. Mills (7-0)
6. Magnolia (5-1)
7. Batesville (5-1)
8. Farmington (4-2)
9. Nettleton (5-1)
10. Prairie Grove (5-1)
11. Valley View (5-1)
12. Wynne (4-2)
13. Hot Springs (4-2)
14. White Hall (3-3)
15. Pine Bluff (4-2)
16. Alma (5-1)
17. Harrison (3-3)
18. Morrilton (4-3)
19. Vilonia (2-4)
20. Beebe (4-3)
21. Southside (4-2)
22. Maumelle (2-4)
23. Texarkana (2-4)
24. Dardanelle (3-3)
25. HS Lakeside (0-5)
26. Watson Chapel (1-5)
27. Brookland (1-5)
28. Pea Ridge (2-4)
29. Hope (1-5)
30. Clarksville (0-6)
31. Paragould (1-5)
32. De Queen (0-6)
33. Forrest City (0-6)
LAST WEEK
Hootens.com correctly predicted 14 of 16 games (88 percent). Hootens.com has correctly predicted 109 of 134 games (81 percent) this season.
WEEK 7 PREDICTIONS (favored team in ALL CAPS and highlighted in yellow)
HOOTENS.COM GAME OF THE WEEK
No. 7 Batesville at NO. 12 WYNNE
These teams have combined to win or share 15 of the past 20 5A-East titles. Batesville has won 9 of the past 16 in the series, but Wynne has consecutive victories by a combined 80-20.
Batesville has won 4 in a row since getting mercy-ruled at Maumelle 35-0 in Week 1. Batesville forced 4 turnovers (turned them into 3 touchdowns and 1 field goal) in last week's 37-6 win over Forrest City. Pioneer junior Gabe Witt ran 14 times for 136 yards and 2 TDs vs. Forrest City, while senior Jeremiah Strickland's only catch went 34 yards for a TD.
Wynne must recover after last week's 21-20 overtime loss to Valley View. Yellowjackets junior Cobey Davis ran 8 yards for a TD on third down in overtime, but Wynne missed the extra point. Davis finished with 17 carries for 94 yards, while QB John Watson ran 15 times for 82 yards and 2 TDs.
5A CENTRAL
Maumelle at MORRILTON: Maumelle played better last week, leading Joe T. Robinson 24-21 in the fourth quarter before losing 35-30. Maumelle senior QB Weston Pierce and senior WR/CB Trevon Rawls played well, Coach Brian Maupin says. Maumelle must emotionally regroup after last week's effort. Morrilton QB Damarius Martin ran for 2 TDs in the first half of last week's 21-20 setback at White Hall. Morrilton has won 3 of its 4 previous meetings with Maumelle.
White Hall at PINE BLUFF: White Hall rallied for a 21-20 Homecoming victory last week over Morrilton. Senior Ben Redix set up the winning TD with a 41-yard catch-and-run in the final 2 minutes. On defense, Redix recorded 3 tackles and broke up 1 pass. Junior Noah Smith threw a TD pass and ran for the winning TD. Pine Bluff lost at Mills 19-18 in overtime. Zebra QB William Howell ran for a TD. The Zebras registered 8 sacks on defense.
Beebe at JOE T. ROBINSON: Joe T. Robinson rallied past Maumelle last week 35-30. Sophomore QB Quinten Murphy passed for 164 yards and 2 TDs and ran for 63 yards, while senior Noah Freeman had 19 carries for 205 yards and 3 TDs. Beebe lost to Vilonia 17-14 last week. The Badgers lost a critical fumble in the middle of the fourth quarter. Beebe junior Braydon Sanders returned a kickoff 85 yards for a TD.
Watson Chapel at VILONIA: Watson Chapel didn't play last week, and the Wildcats have dropped 5 in a row. Vilonia senior QB Wesley McKissack ran and passed for TDs in last week's 17-14 win at Beebe. Vilonia beat Morrilton 60-21 in the first round of the 2020 playoffs.
OPEN Mills
5A-EAST
NETTLETON at Southside: These teams have never played. Southside beat Brookland 28-3 last week, giving the Southerners 3 wins in their past 4. Senior QB Chase Duncan completed 8 of 10 passes for 127 yards and 1 TD and ran for 74. Senior Colby Harris had 12 carries for 84 yards and 1 TD, while junior Seth Case ran 9 times for 78 yards and a TD. Nettleton sophomore QB Maddox Hampton completed 7 of 13 passes for 207 yards and 4 TDs, and Key'andre Pope logged 9 carries for 102 yards in the first half of last week's 35-0 win over Paragould.
VALLEY VIEW at Brookland: Brookland has lost 4 in a row and has been outscored 136-50 in 3 conference games. Valley View must come down from its emotional high of beating Wynne 21-20 in overtime last week. Junior QB Carson Turley completed 10 of 17 passes for 152 yards and a TD, and he rushed for a TD. Carson Winters posted 11 tackles.
Paragould at FORREST CITY: Forrest City trailed Batesville 23-0 in the third quarter last week before losing 37-6. The Mustangs held Batesville to 257 yards. Paragould hasn't scored since beating Piggott 37-0 in Week 1.
5A SOUTH
De Queen at CAMDEN FAIRVIEW: Camden Fairview has won 11 of the 12 meetings since De Queen joined the league in 2010. The Cardinals took a big step toward a home playoff game with last week's 35-16 victory at Magnolia. Senior QB Martavious Thomas ran 21 times for 144 yards and a TD, while sophomore Trent Haygood sparked Camden Fairview with an 80-yard kickoff return. Winless De Queen has been outscored 129-36 in 3 conference games.
HS LAKESIDE at Hope: HS Lakeside led Texarkana 31-23 in the fourth quarter last week but lost 39-31. Junior DB Landen Matthews returned an interception for a TD. Hope trailed No. 1 LR Parkview 47-7 in the first half of last week's 47-21 setback. Junior QB Tyler Patterson completed 23 of 31 passes for 254 yards and 3 TDs.
MAGNOLIA at Hot Springs: Magnolia must let go of last week's disappointing loss to Camden Fairview. The Panthers led 19-14 at halftime but failed to score in the second half. Senior RB Garrion Curry logged 25 carries for 208 yards and 2 TDs, while senior Tre'john Parker had 10 tackles. Hot Springs hung with LR Parkview in Week 4 before losing 33-21, and the Trojans thumped Hope and De Queen the past two weeks by a combined 91-20. Junior Perry Jones ran for 3 TDs in last week's 42-7 win over De Queen. Jayvion Walker (14 tackles, 2 forced fumbles) and Kendall Williams  (11 tackles) paced the defense.
LR PARKVIEW at Texarkana: These are former conference foes in Class 6A, with Texarkana winning 5 of the past 6 matchups. The Razorbacks rallied past HS Lakeside last week 39-31. Junior QB Nate Wall completed 20 of 41 passes for 164 yards and 2 TDs, and he ran for 146 yards and 2 TDs. LR Parkview has beaten De Queen and Hope the past two weeks by a combined 89-21. LR Parkview returned an interception, kickoff and punt for TDs in the first half vs. Hope.
5A WEST
Clarksville at FARMINGTON: Winless Clarksville lost to Prairie Grove 30-6 last week, and the Panthers average 16 points per game. Farmington QB Sam Wells completed 9 of 10 passes for 244 yards in last week's 58-14 victory at Dardanelle. Senior Peyton Funk caught 3 passes for 82 yards, while sophomore Luke Elsik ran 8 times for 51 yards.
ALMA at Harrison: Alma (5-1) bounced back from its Week 5 loss to Farmington with last week's 45-7 win at Pea Ridge. Senior QB Joe Trusty completed 8 of 12 passes for 182 yards and 3 TDs, and the defense forced 3 turnovers that led to 17 points. Harrison (3-3) must regroup after last week's 55-14 loss at Shiloh Christian. The Goblins trailed 55-7 at halftime. Junior Braden Long ran 20 times for 82 yards and a TD. This marks the 61st meeting between these rivals. 
SHILOH CHRISTIAN at Pea Ridge: Shiloh Christian's Dax Widger took a short pass 32 yards for a TD, then returned a punt 62 yards for a TD in the first quarter of last week's dominating 55-14 win over Harrison. Senior Bodie Neal hauled in 8 passes for 154 yards and 3 TDs in the first half. Pea Ridge's Bowen Phillips caught a 26-yard TD pass for Pea Ridge's only points in last week's 45-7 loss to Alma.
Dardanelle at PRAIRIE GROVE: Dardanelle trailed Farmington 23-14 early in the second quarter last week but failed to score again in a 44-point setback. Prairie Grove ran for 360 yards in last week's 24-point win over Clarksville.