Class 2A - Week 6 - 2013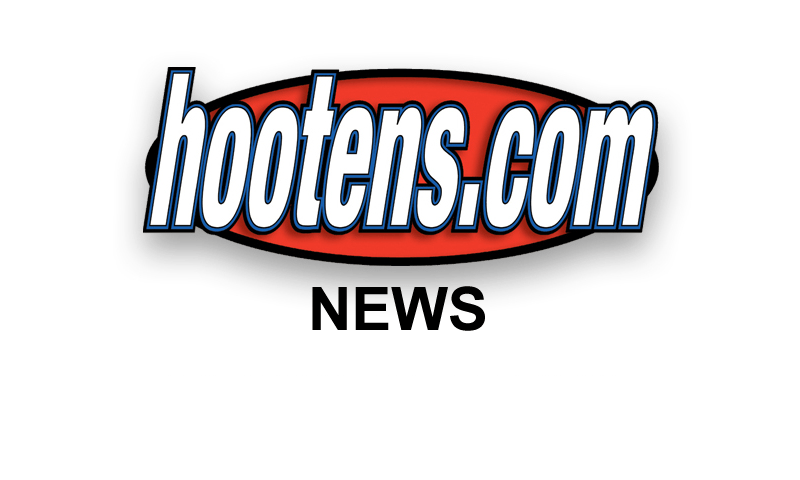 Hootens.com Rankings
Class 2A, Week 6, 2013
Copyright Hooten Publishing, Inc.
1. Junction City (5-0)
2. Bearden (4-1)
3. Carlisle (5-0)
4. Dierks (5-0)
5. Rison (3-2)
6. Gurdon (4-1)
7. E. Poinsett County (5-0)
8. Hazen (4-1)
9. Strong (3-2)
10. Magnet Cove (3-1-1)
11. Marked Tree (4-1)
12. Des Arc (3-2)
13. Walnut Ridge (2-3)
14. Salem (3-2)
15. Hector (5-1)
16. Spring Hill (4-1)
17. McCrory (3-2)
18. Cross County (3-2)
19. England (4-1)
20. Palestine-Wheatley (2-3)
21. Conway Christian (2-3)
22. Murfreesboro (3-2)
23. Parkers Chapel (1-4)
24. Mineral Springs (1-3)
25. Mount Ida (3-2)
26. Foreman (1-4)
27. Augusta (3-2)
28. Magazine (3-2)
29. Cutter M. Star (4-1)
30. Hampton (1-4)
31. Bigelow (1-4)
32. Brinkley (0-5)
33. Quitman (1-4)
34. Lafayette County (1-4)
35. Poyen (0-5)
36. Hackett (2-3)
37. Union Christian (2-2)
38. Mountainburg (3-2)
39. Cedar Ridge (1-4)
40. J.C. Westside (1-4)
41. Decatur (1-4)
42. Woodlawn (1-3)
43. Hermitage (2-3)
44. Western Yell County (0-5)
45. Clarendon (0-5)
46. Mountain Pine (0-5)
47. Hartford (1-4)
48. Marvell (0-5)
HOOTENS.COM GAME OF TH WEEK
No. 12 Des Arc at No. 20 Palestine-Wheatley
Palestine-Wheatley upset Des Arc 30-20 last year to ruin the Eagles' homecoming. Des Arc's 12 seniors try to return the favor this week. Des Arc seniors Jalen Holloway (500 total yards) and Danerryen Spencer (200 passing yards) have split the snaps at quarterback. Senior guards Cameron Fisher (6-1, 280) and Colton Goodman (5-8, 185) have played well up front. Spencer has recorded more than 50 tackles, including 21 stops in the 12-0 loss to Class 3A No. 1 Harding Academy. Junior Tyler Hill (6-1, 185) has excelled at wingback and safety.
P-W lost a fumble at its 20-yard line late in the game last week to set up England's go-ahead score in an 18-14 England victory. P-W senior QB Deion Colbert (6-3, 195) owns a strong, accurate arm and throws to a talented receiving corps. Sophomore RB Devante Jordan has rushed for more than 500 yards this fall behind a line led by all-league tackle Homer Browning. Senior LB Brett Bumgarner and junior LB Travis Terry lead a Patriot defense that held England's elusive QB Tyrik Harris to 100 yards on 19 carries.
HOOTEN'S TV SHOW
Hooten's Arkansas Football TV show airs 10:30 a.m. Saturdays this fall on KATV 7 (ABC-Little Rock) and KXNW (Ch. 34 Fort Smith/Fayetteville). The show features the state's top recruiting prospects. Benton will be featured as the Verizon/Nokia Siemens Networks Football Town of the Week.
LAST WEEK
Hootens.com correctly picked 21 of 23 games (91 percent) involving Class 2A teams. Hootens.com has picked 127 of 153 (83 percent) for the season.
WEEK 6 PREDICTIONS (favored team in ALL CAPS followed by point spread)
3-2A
McCrory at E. POINSETT COUNTY (12): Playing without three starters, including Sonic Super Team linebacker Tristan McDaniel (broken leg), EPC big-played Walnut Ridge last week behind junior QB Aaron Scales. Scales completed 15-of-24 passes for 324 yards and four TDs and ran for another 112 yards and a TD. After being sacked three straight plays, Scales passed to junior WR Quin Young for the game-winner on a fourth-and-26 play. Young (four receptions for 136 yards) went high for the catch, then spun out of a tackle to reach the end zone. McCrory moved Dylan Holiday from slotback to fullback last week, and the junior responded with 14 rushed for 185 yards and a TD in a 28-14 win over rival Cross County. Sophomore LB Hunter Davis (10.5 tackles per game) and disruptive lineman Standral Neal pace the Jaguar defense.
Cross County at WALNUT RIDGE (15): Walnut Ridges defends the run well, and Cross County likes to run. Cross County RBs Anfernee Davis and Marquez Turner have combined for more than 1,400 yards. Senior LB Cody Reithemeyer leads the Walnut Ridge defense (19 ppg) with 51 tackles. Junior DE Tyler Binkley (6-2, 190) recorded five tackles, two TFL, one forced fumble, one fumble recovery, one pass breakup and a sack last week in the overtime loss at EPC. Walnut Ridge senior Cole Hicks has rushed 76 times for 543 hard-earned yards and 10 TDs. Hicks has completed two of three halfback passes for 70 yards.
MARKED TREE (12) at Augusta: Marked Tree did not play or tackle well last week in a 24-20 win at Cedar Ridge after upsetting Salem two weeks ago. Mistakes and turnovers plague Augusta.
Cedar Ridge at SALEM (21): Salem rebounded from a four-point loss to Marked Tree Week 4 to trounce Augusta 56-20 last week. Salem averages 370 rushing yards per game behind seniors J.J. Gray (7.7 ypc), Augustus Freeman (8.9 ypc) and Dillon Turner (6.4 ypc). Turner has passed for 655 yards and five TDs with three INTs. Watch highlights of Salem's Week 2 win against Yellville-Summit here.

4-2A
Mountainburg at HECTOR (15): Hector senior RB Gus Nichols has rushed for 678 yards in four games. Junior DT Steven Ester (6-0, 240) forced a fumbled and blocked a punt last week in a 33-8 win over Magazine. Senior LB Austin Humphrey recorded seven solo tackles vs. Magazine.
UNION CHRISTIAN (2) at Hackett: Pass-happy UC should be rested after an open week, while Hackett's best linemen broke his hand, and its secondary has struggled.
Western Yell at MAGAZINE (35): Magazine may own the most team speed in the 4-2A, but it has struggled to score points. The gritty Rattlers lost two fumbles, threw an interception and had a punt blocked last week at Hector.
J.C WESTSIDE (35) at Hartford: J.C. Westside stays in the race for the fifth and final playoff berth in the 4-2A.
McDonald County, Mo. at DECATUR (1) (Thurs.): Decatur defeated (0-6 this year) McDonald County 48-0 a year ago.
5-2A
BIGELOW (18) at Mountain Pine: Bigelow looking for leadership from six seniors, and wholesale changes may be in the offing after a 1-4 start. Senior linemen Blake Byrd and William Tanner have played well. Mountain Pine has lost 14 in a row.
MAGNET COVE (28) at Quitman: Magnet Cove's offensive line regroups after its worst outing of the year. Magnet Cove managed just 155 yards in a 7-6 win over blitzing Poyen. Senior RB Adam Davidson (477 yards) got 5 yards on his own to score Magnet Cove's lone TD. Senior Conner Wells, sophomore Josh Smeltzer and junior Tanner Clements recorded an interception apiece last week. DT Pearson Wade (33 ACT) collected nine tackles.
Conway Christian at MOUNT IDA (6): Mount Ida's sophomore-laden team loves to play at home. The visiting Lions lost four fumbles inside their 30-yard line in the first half last week but still blew out Bigelow 34-6. Mount Ida rushed for more than 400 yards, dialing up an inside trap play six times for big gains. Conway Christian senior QB Chandler Ferrand shifted to receiver last week and caught three TD passes from sophomore QB Jaycob Henry (five of eight for 146 yards) in a 52-6 win over Mountain Pine. Watch highlights of Conway Christian's Week 1 loss to Episcopal here.
CUTTER M. STAR (2) at Poyen: Visiting Poyen blitzed Magnet Cove silly last week but lost five turnovers in a 7-6 loss. Cutter Morning Star's 4-1 start is the best in school history. Senior RT Zac Walters (6-2, 230), LT Clark McIntyre (6-1, 240), C Sean Moore (6-0, 220) and RG Cody Love (6-1, 210) open running lanes for senior ATH Austin Morphew, who's nearing 1,000 all-purpose yards.
6-2A
DES ARC (1) at Palestine-Wheatley: See hootens.com Game of the Week.
Brinkley at CARLISLE (45): No. 3 Carlisle senior QB Austin Reed has completed 70 percent of his passes for 350 yards. Senior RB Bo Weddle took three handoffs for 157 yards and three TDs last week in a 56-7 win over Clarendon. Weddle (665 yards) and senior Deron Ricks (607 yards) run behind a line spearheaded by senior guard Landon Sage. Junior DE Colton Isbell leads the Bison with two sacks. Watch highlights of Des Arc's Week 3 loss to Episcopal here.
Clarendon at HAZEN (42): Senior and tackle-leader Lucas Tennison, senior DE Jacob Walker and sophomore DE Khalid Mills pace a Hazen defense that allows just 13 ppg. Watch highlights of Hazen's Week 1 win against Rose Bud here.
Marvell at ENGLAND (35): England junior QB Tyrik Harris not a one-man gang with senior RB/DE Cameron Thrasher (11.3 100 meters) and top receiver, junior Monte' Toney (6-0, 200). Watch highlights of England's Week 2 loss at Episcopal here.

7-2A
Mineral Springs at DIERKS (28): No. 4 Dierks rolling through the 7-2A after knocking off Gurdon two weeks ago. The Outlaws flogged Foreman 45-0 last week. Senior QB Adam Bradshaw has completed 42 of 72 passes for 660 yards and 13 TDs. Senior TE Andrew Sirmon has 15 receptions for 371 yards and seven TDs. Senior Curtis Sebren kicked a school-record 53-yard field goal a week ago. Watch highlights of Dierks' Week 4 win against Gurdon here.
GURDON (20) at Murfreesboro: Murfreesboro gave up a combined 266 yards to three Strong running backs last week in a 29-12 home loss. Strong held Murfreesboro to 10-of-31 passing for 143 yards with an interception. Gurdon may not be challenged again until it plays host to No. 2 Bearden Week 9. Watch highlights of Gurdon's Week 4 loss to Dierks here.
FOREMAN (6) at Lafayette County: Loser joins Mineral Springs in league basement.
JUNCTION CITY (21) at Spring Hill (Thurs.): Spring Hill vastly improved from the team that lost 49-0 a year ago to Junction City. Junction City junior LB Josh Armstrong turning in a monster year, pacing the defense (12 ppg) in tackles and big plays. Armstrong recorded 12 tackles last week at Hampton and rushed three times for 82 yards and a TD.
8-2A
BEARDEN (42) at Hermitage: Bearden leads Class 2A in scoring defense, allowing 6.6 ppg this season. The Bears held Parkers Chapel to 97 yards last week in a 41-6 win. Bearden rolled up 392 yards, led by junior QB Jamond Young's 126 rushing yards and 128 passing yards. Hermitage athlete Nick Marshall returned four kicks for 80 yards and caught a 16-yard pass last week vs. Rison. Watch highlights of Bearden's Week 1 win against C. Harmony Grove here.
Hampton at WOODLAWN (3): Hampton offered some resistance in the first half last week vs. Junction City with Jordan Brown intercepting a pass. Woodlawn was idle last week. Woodlawn rushed 54 times for 200 yards Week 4 in a 36-6 loss to Bearden.
STRONG (18) at Parkers Chapel: Parkers Chapel coming off losses by almost identical scores the past two weeks to Rison (44-6) and Bearden (41-6). But the PC defense stopped Bearden two times in the second quarter last week. Three Strong RBs combined for 266 yards last week in a 29-12 win at Murfreesboro. Strong held Murfreesboro to 10-of-31 passing for 143 yards with an interception.
JUNCTION CITY (21) at Spring Hill (Thurs.): Spring Hill vastly improved from the team that lost 49-0 a year ago to Junction City. Junction City junior LB Josh Armstrong turning in a monster year, pacing the defense (12 ppg) in tackles and big plays. Armstrong recorded 12 tackles last week at Hampton and rushed three times for 82 yards and a TD.
C. Harmony Grove JV at RISON (10) (Mon.): Rison hosts back-to-back games vs. JV teams (Oct. 15 vs. Crossett JV) before playing host to No. 2 Bearden Week 8.The Wildcats led Hermitage 32-0 after the first quarter last week and won 52-0. Sophomore RB Bryson Marks led Rison with 81 yards on five rushing attempts.