Class 2A - Week 6 - 2014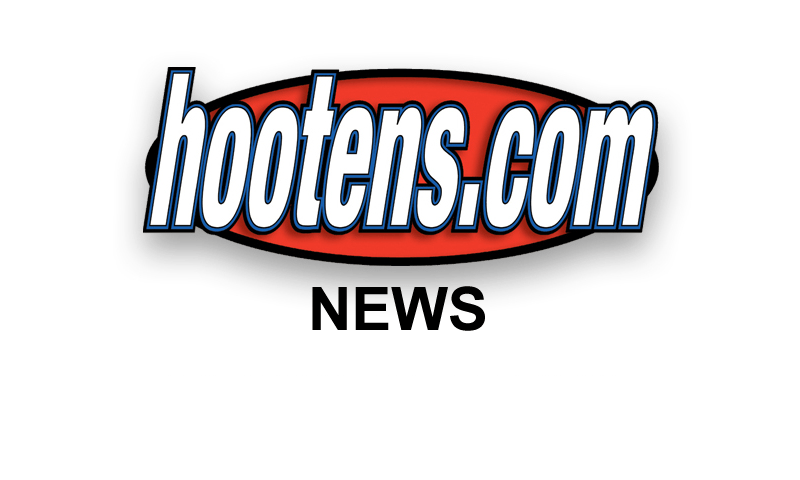 Hootens.com Rankings
Class 2A, Week 6, 2014
Copyright Hooten Publishing, Inc.
1. Junction City (4-0)
2. Bearden (4-0)
3. Hazen (5-0)
4. E. Poinsett County (5-0)
5. Rison (4-1)
6. Gurdon (3-2)
7. Earle (3-2)
8. Hector (5-0)
9. Dierks (4-1)
10. Des Arc (4-1)
11. Cross County (3-2)
12. England (4-1)
13. Mount Ida (4-1)
14. Woodlawn (4-1)
15. Lafayette County (4-1)
16. Magnet Cove (3-2)
17. Bigelow (3-2)
18. McCrory (3-2)
19. Murfreesboro (3-2)
20. Brinkley (3-2)
21. Cutter M. Star (4-1)
22. Conway Christian (4-1)
23. Poyen (2-3)
24. Foreman (3-2)
25. Parkers Chapel (2-3)
26. Strong (2-3)
27. Marked Tree (2-3)
28. Carlisle (2-3)
29. Walnut Ridge (1-4)
30. Hackett (4-1)
31. Mineral Springs (0-4)
32. Mountainburg (4-1)
33. Quitman (1-3-1)
34. Hermitage (0-5)
35. Hampton (1-4)
36. Salem (1-4)
37. Spring Hill (0-4-1)
38. W. Yell County (1-4)
39. Palestine-Wheatley (2-2)
40. Union Christian (1-3)
41. Augusta (1-4)
42. Clarendon (1-3)
43. Decatur (1-3)
44. Magazine (0-5)
45. J.C. Westside (0-5)
46. Mountain Pine (0-5)
47. Midland (0-5)
48. Marvell (0-5)
49. Rector (0-4)
50. Hartford (0-4)
HOOTENS.COM GAME OF THE WEEK
No. 8 Hector at No. 32 Mountainburg
On paper, this looks like No. 8 Hector's last quasi test en route to back-to-back 4-2A titles. Hector led Magazine 7-0 after the first quarter last week and 43-0 at halftime. Hector sophomore QB Tanner Gaines completed 13 of 19 passes for 153 yards and a TD and rushed for another 81 yards. Junior linebacker and tackle leader Colton Foster (6-2, 185) recorded two sacks against Magazine, while sophomore LB Zach White (5-10, 245) racked up eight tackles.
Mountainburg counters with junior RB Clayton Stephenson, who has exploded the past four weeks with 1,159 rushing yards and 16 TDs in wins over Union Christian, Decatur, J.C. Westside and Hartford. Sophomore QB Quency Pixley completed six of seven passes last week for 61 yards and a TD in a 28-12 win over Hartford. Senior LB Samuel Vanourny paces the Mountainburg defense.
HOOTEN'S TV SHOW
Hooten's Arkansas Football TV show airs 10:30 a.m. Saturdays this fall on KATV 7 (ABC-Little Rock) and at 8:30 a.m. Saturdays on KXNW (Ch. 34 Fort Smith/Fayetteville), featuring the top recruits in the state.
LAST WEEK
Hootens.com picked 20 of 24 games (83 percent) involving Class 2A teams. Hootens.com has picked 129 of 159 games (81 percent) this season.
WEEK 6 PREDICTIONS (favored teams in ALL CAPS)
3-2A
CROSS COUNTY (35) at Salem: Charter school Cross County with its Fall break this week, but the football Thunderbirds are not breaking. Junior RB Anfernee Hardaway continued his torrid pace with 246 yards and four TDs a week ago in a 31-12 win over Walnut Ridge. Junior Jerry Andrews shifted from noseguard to linebacker two weeks ago and led the T'birds with 13 stops last week.
EARLE (24) at Walnut Ridge: Earle freshman QB Gerry Bohanon has rushed 64 times for 629 yards and seven TDs and passed for almost 400 yards. Senior Tevin Scott has caught a team-high 26 passes for 298 yards and three TDs. Senior LB Markus Lane paces the Bulldogs with 124 tackles.
E. POINSETT COUNTY (42) at Rector: No. 4 EPC averages 430 yards and 49 ppg, led by senior QB Aaron Scales. Scales has completed 78 percent of his passes for 1,225 yards and 15 TDs with just one interception. Scales leads the Warriors with 55 tackles and averages 39 yards per punt. Senior DE Zach Maddox and Matt Ferguson have recorded three sacks apiece.
MARKED TREE (30) at Midland: Marked Tree allowed 408 rushing yards last week in a 30-point loss to Earle. Opponents have outscored newcomer Midland 243-60 this fall.

4-2A
HECTOR (21) at Mountainburg: See 2A Game of the Week.
Decatur at DARDANELLE JV (6): Decatur scored 49 points in the first four weeks of the season, but the Bulldogs exploded for 28 points last week in an eight-point win over J.C. Westside.
HACKETT (15) at Union Christian: The winner stays in the hunt for the No. 2 playoff seed. Hackett has outscored UC a combined 181-48 over the past four years. UC defeated Hackett 6-0 in 2009.
Hartford at J.C. WESTSIDE (22): Hartford sophomore QB Robert Collins completed 10 of 27 passes last week for 127 yards and two TDs in a 28-12 loss to Mountainburg. J.C. Westside beat Hartford 62-0 a year ago.
Magazine at W. YELL COUNTY (2): Magazine won this matchup 35-7 last year, but the Rattlers have managed just 24 points this season. Magazine produced 23 yards last week against Hector's first-team defense.
5-2A
Mountain Pine at BIGELOW (34): Bigelow employs more team speed than in recent years, but it was not enough to offset five lost fumbles last week at England. Mountain Pine has lost 25 consecutive games.
ENGLAND (6) at Conway Christian: No. 12 England rebounded from its Week 4 loss at Magnet Cove by recovering five fumbles last week in a 30-0 shutout of Bigelow. England's rush defense proved vulnerable against Magnet Cove, and Conway Christian's offense is the most balanced in recent memory. Senior RB Ancil Lea has rushed for a team-high 480 yards and five TDs. Junior Clayton Dent has carried 28 times for 265 yards and three TDs.
POYEN (8) at Cutter M Star: Poyen may have just notched the biggest win in the program's five-year history. The Indians throttled rival Magnet Cove 40-7 last week behind senior RB Hunter Keen's 232 yards, two TDs and two interceptions. Keen runs behind senior linemen Daniel Goodman (6-7, 310) and Dalton Henry (6-0, 280). Junior LB Lane Rhodes leads Poyen in tackles. Cutter Morning Star sophomore QB Andrew Bennett topped 1,000 yards for the season last week in a 42-12 win over Quitman.
Quitman at MAGNET COVE (28): Shell-shocked Magnet Cove regroups after its 33-point loss at Poyen where the Panthers managed just 139 yards, their lowest output this decade.
6-2A
Carlisle at HAZEN (35): Carlisle blew out Hazen late in last year's game, 40-12. Hazen beat Carlisle 16-14 in 2012 when the teams shared the 6-2A title. In 2009, Hazen beat Carlisle 26-18 in three overtimes to claim its first conference title since 1985. Carlisle has dominated this series, winning 22 times since 1988.
Stuttgart JV at DES ARC (8): After this Monday night win, No. 10 Des Arc gets two weeks to prepare for its Oct. 24 showdown at Hazen.
MCCRORY (10) at Brinkley: McCrory has the team speed to run down Brinkley leading rusher Daquan Greene (6-2, 220). Hazen belted Brinkley 43-6 a weeks ago.
Augusta at CLARENDON (6): Des Arc ran roughshod over Augusta last week and emptied its bench. Clarendon had two weeks to prepare for this game.
Marvell at PALESTINE-WHEATLEY (2): Marvell ended a 34-game losing streak in last year's season finale by beating Palestine-Wheatley 22-12.
7-2A
DIERKS (28) at Mineral Springs: Dierks intercepted two Foreman passes last week in a 12-point win. Mineral Springs has dropped four in a row, dating back to last year's first-round playoff loss to E. Poinsett County.
LAFAYETTE COUNTY (2) at Foreman: The health of Lafayette County junior RB Tre'Darius Burks (ankle, hip flexor) may determine the outcome of this game. Burks (890 yards, 12 TDs) sprained an ankle the first series last week in a 6-0 win over Spring Hill but still managed 90 yards. Foreman's elusive sophomore QB Tucker Hall completed nine of 23 passes for 235 yards and a TD with two interceptions last week in a 33-21 loss to Dierks.
Murfreesboro at GURDON (14): Gurdon's high-octane offense features junior RB Jackie Harvell (442 yds, six TDs, 7 ypc). Speedy senior cornerback Alunzo Leeper paces the Go-Devils with 40 tackles and three interceptions. Murfreesboro threw three interceptions last week in a nine-point loss to Mount Ida. Murfreesboro senior Jacob Jackson caught a team-high five passes for 104 yards and a TD in the loss.
Spring Hill at MOUNT IDA (20): No. 13 Mount Ida rolled up 523 yards last week in a 47-39 win at Murfreesboro. Junior QB T.J. Wilson was almost perfect, completing eight of 11 passes for 157 yards and two TDs with no interceptions. Wilson ran 12 times for 114 yards and two TDs. Junior WR James Lowery caught six passes for 117 yards and two TDs.

8-2A
BEARDEN (14) at Woodlawn: Bearden leads this series 18-1, according to historian Jackie Bevill. Woodlawn all-state RB Jeffrey Jones ran 41 times last week behind a large offensive line for 235 yards and four TDs in a 34-26 win over Parkers Chapel. Woodlawn onside kicks after every score, and its defenders tackle much better than in past years. Bearden senior QB Jamond Young carried 15 times for 257 yards and scored six TD last week in a 42-24 win over Strong. Senior safety Kearion Nelson had 12 tackles vs. Strong. Young has already topped 800 rushing yards in less than four games.
Hampton at RISON (28): Fifth-ranked Rison's defense struggled last week in a 57-20 win over Hermitage, allowing 315 yards, but the Wildcats rolled up 486 yards. Junior RB Cortez Phillips ran 24 times for 109 yards and three short TDs. Junior Bryson Marks put up 348 all-purpose yards, catching a pass for 20 yards, returning three kicks for 76 yards and rushing 26 times for 252 yards and two TDs. Watch highlights of Hampton's Week 5 loss to Junction City here.
Parkers Chapel at JUNCTION CITY (35): Junction City has won 31 straight, running over Hampton 72-0 last week. Senior QB Randall Holyfield needs just 58 passing yards to surpass Shaq Hunter (2010-2012) as the school's career passing leader. Senior tight end and Arkansas Razorback commit Jamario Bell is Junction City's all-time career reception leader with 42 catches for 640 yards and 13 TDs. Parkers Chapel topped Strong two weeks ago but did not run an offensive play in the third quarter last week, finishing with just 205 total yards in a 34-26 loss to Woodlawn. Watch highlights of Junction City's Week 5 win over Hampton here.
Bastrop (La.) Beekman Charter at STRONG (19): Strong's 15 players got after No. 2 Bearden last week and led the Bears 16-13 in the second quarter, but they eventually allowed 387 rushing yards in a 46-30 loss.
HERMITAGE is open.