Hog D, new LB Eugene face even bigger challenge in Alabama RB Henry; notes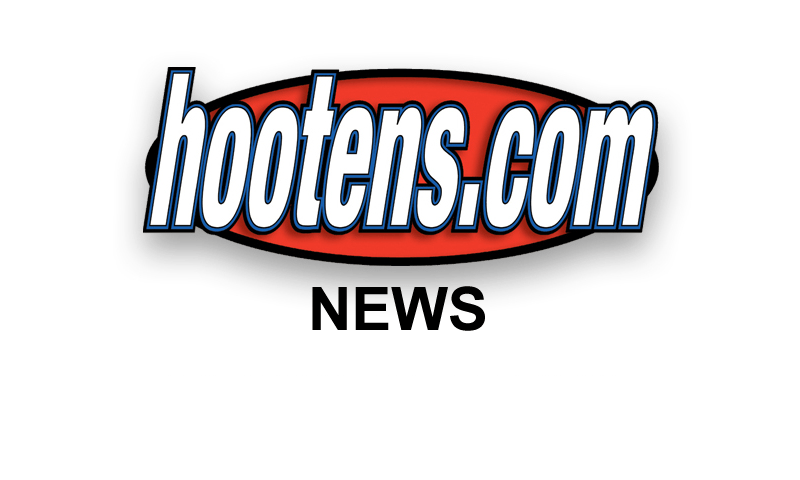 | | |
| --- | --- |
| | |
| | Sr NG DEMARCUS HODGE |
FAYETTEVILLE - After going against Tennessee big back Jalen Hurd (6-4, 240), it's all downhill for Arkansas' defense Saturday night against Alabama.

That's not downhill as in easy, but against an even more powerful load barreling downhill in Derrick Henry, Alabama's 6-3, 242-pound running back.

Henry has netted 570 yards and nine touchdowns on 93 carries for a 6.1 average going into Saturday's 6 p.m. ESPN-televised clash at Bryant-Denny Stadium in Tuscaloosa.

No. 8 Alabama is 4-1, 1-1 in the SEC West, and Arkansas is 2-3, 1-1 in the SEC West.

Hurd netted 90 yards on 19 carries, but Arkansas prevailed 24-20 in last week's SEC game in Knoxville, Tenn.

"We just got through playing a pretty good 'back," Arkansas senior noseguard DeMarcus Hodge said after Wednesday's practice. "Seems like we get a double dose of these tall, strong guys. But Henry he seems like he's more of a downhill runner. We have to be sure we get guys in there and have a flat-wall defense that stops the run."

Arkansas defensive line coach Rory Segrest and junior middle linebacker Brooks Ellis concur it's even more uphill vs. Henry.

"I feel Henry is a little more physical," Segrest said. "He's more of a downhill runner and really presses it up in that tackle box. He is a guy that you are not going to be able to tackle if you are engaged with a blocker. You can't arm tackle him. You have to be getting off and putting yourself in position to hit him and knock him back."

Ellis said there is carryover Hurd to Henry.

"They are very similar 'backs, but Henry likes to go a little more downhill and is very physical back," Ellis said. "Last week was a good preparation for this week, I think."

While not as fast as Alabama backup tailback Kenyan Drake, Henry apparently has a big motor in that big body.

"They have a fast guy and a bigger guy that's about just as fast," Arkansas linebackers coach Vernon Hargreaves said. "They are tough to stop."

EUGENE NEW TO SCENE
Arkansas has a new linebacker trying to stop them.

Strongside 'backer Josh Williams broke his leg during the Tennessee game and will be replaced by sophomore Dwayne Eugene in a linebacking triumvirate with Ellis and freshman weakside linebacker Dre Greenlaw.

"Eugene has done a nice job," Hargreaves said. "He has practiced well all week."

Against some teams, mostly Spread formations, Arkansas defensive coordinator Robb Smith sparingly uses the Sam 'backer to play a nickel back.

Alabama, with Henry, isn't one of those teams, though second-year Alabama offensive coordinator Lane Kiffin did bring some Spread into Coach Nick Saban's traditionally power running game.

"Absolutely," Hargreaves said if he anticipated the Hogs would play more three linebackers than five defensive backs. "We will be in a little bit of both. They will dictate what we are in. If we can get away with playing a little more base, then we will do that."

NEW WRINKLES: SAME LINE
Kiffin has brought some wrinkles to the Alabama offense but one aspect of the Tide flows the same: the offensive line.


"I think of Alabama always going back to the core of what they are," Hodge said. "They do a good job of bringing out the same line. That structure of body they have every year, it's the same. They always have heavyset guys who can move and move you around. They are just going back to what they are."

COKER PASSES ON RUNNING
After facing running quarterbacks the past three games, Arkansas faces a more conventional dropback passer in Alabama's Jake Coker.

"It's a little bit different this week in that I think we will be able to work edges more than we have in the past," Segrest said. "We have been facing some running quarterbacks so we have been a little hesitant as far pinning our ears back and going. I think Alabama is going to give us some opportunities on occasion and when they do we have to take advantage of them."

Coker posted his best game passing last week when the Tide whipped Georgia 38-10, a week after an upset loss at home to Ole Miss.




"