Class 7A - Week 6 - 2015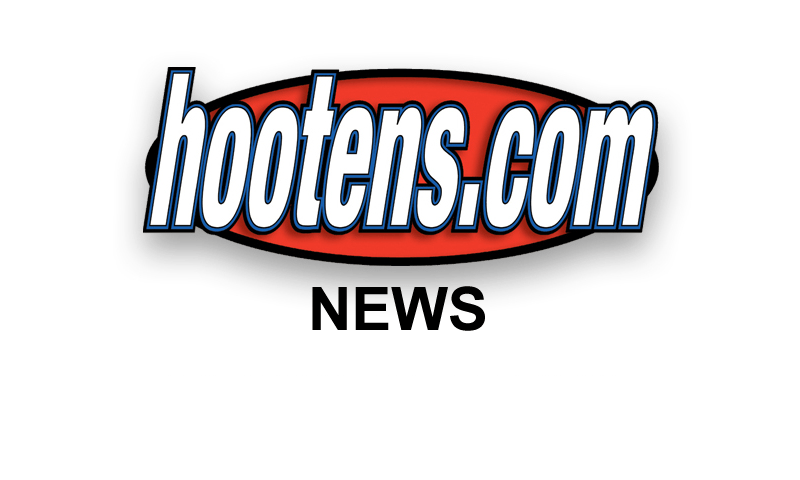 Hooten's Arkansas Football Rankings
Class 7A, Week 6, 2015
Copyright Hooten Publishing, Inc.

1. Fayetteville (5-0)
2. Bentonville (5-0)
3. Har-Ber (4-1)
4. Cabot (5-0)
5. Bryant (5-0)
6. FS Southside (2-3)
7. Conway (3-2)
8. FS Northside (1-4)
9. LR Catholic (1-4)
10. West Memphis (3-2)
11. Springdale (1-4)
12. Rogers (1-4)
13. Heritage (1-4)
14. LR Central (1-4)
15. North LR (1-4)
16. Van Buren (2-3)

HOOTENS.COM GAME OF THE WEEK
No. 3 Ha-Ber at No. 2 Bentonville.
Two of the state's three title contenders meet on homecoming night in Bentonville.
The winner likely earns a favorable playoff position and greatly increases its chances of making it to the state championship game in December.
No. 2 Bentonville rides a 14-game win streak. However, the Tigers needed two fourth down stops in the second half of last week's 21-10 over FS North side. Bentonville struggles to run the ball at times and two-time state champion QB Kasey Ford was 12 of 18 (67 percent) for 83 yards with two interceptions last Friday. Bentonville's defense is better than Har-Ber's defense (
Ha-Ber's physical and diverse offense, including standout senior RB Luke Hanson's catching ability, has many weapons to put defenses in a pickle. Hanson (119 yards offense weekly) rushed for 142 yards and caught two passes (both TD) for 112 yards as Ha-Ber led at Springdale 35-0 early in the second quarter last Friday. Ha-Ber QB Fuller Chandler completes 67 percent of his passes for 220 yards weekly. Chandler has 16 TD and just one interception.
Har-Ber has not beat Bentonville since 2008, losing the past three years by a combined 118-40. The Tigers beat Har-Ber twice in 2010.

LAST WEEK
Hootens.com correctly predicted winners in all 10 games (100 percent) involving Class 7A teams, nailing the points spread on Conway by 7 over Van Buren and Searcy by 1 over West Memphis. For the season, Hootens.com is 51-12 (81 percent) predicting 7A winners.

WEEK 6 PREDICTIONS (favored teams in ALL CAPS)
7A/6A Central
Bryant at ALMA (4): Bryant's 5-0 for the first time in six seasons, outscoring opponents 29-15. Quarterback Gunnar Burks accounted for 180 yards in last week's win over LR Catholic. The Hornets lost a fumble that led to a Catholic field goal and gave up a 42-yard TD pass. Two weeks ago, Alma overcame four turnovers to beat LR Catholic 27-16 at War Memorial Stadium. The Airedales took care of the ball better in last week's 41-24 win at Siloam Springs, while piling up 419 total yards.
GREENWOOD (14) at Conway: Greenwood has generated 421 yards per game the past two weeks, defeating Van Buren and Russellville by an average score of 40-7. Junior QB Luke Hales (1,009 yards and 11 TDs in 2015), senior RB Jordan Green (568 yards, six TDs) and senior receiver Ryan Padilla (606 yards, five TDs) fuel the Bulldogs. All-state senior LB Grant Morgan leads Greenwood with 62 tackles (12 TFL). Conway converted two fourth downs on scoring drives last week to escape No. 16 Van Buren 42-35. Wampus Cat QB Breylin Smith completed 19 of 28 (68 percent) for 240 yards while running back McCall Dail rushed for 120 yards and three TDs at Van Buren.
Russellville at LR CATHOLIC (1): Russellville lost to Greenwood 35-0 last week after pushing Bryant two weeks ago in a 27-24 loss. Catholic has lost three in a row for the first time in three years but standout QB Andre Sale has been cleared to play Friday. The Rockets have won four of the past six meetings with Russellville, losing in 2009 and 2012.
Siloam Springs at VAN BUREN (7). Van Buren all-state athlete Jaylynn Dye accounted for 280 yards and three TDs in last week's 42-35 loss to Conway. Siloam Springs has allowed 388 yards and 39.5 points per game the past two weeks in losses to Conway and Alma.

7A/6A East
CABOT (18) at West Memphis: Coach Mike Malham gets his 280th win at Cabot. His Panthers pounded West Memphis the past two seasons by a 91-14 margin. Cabot headed for 10-0 and a first-round playoff bye, outscoring opponents 38 to 14 weekly. Cabot could play host to winner of the West (Fayetteville, Bentonville or Har-Ber) in the playoff semifinals.
JONESBORO (8) at North LR: North LR will miss at least seven starters due to injury. The Charging Wildcats have won 14 of their past 15 conference games. North LR female kicker Savannah Melton kicked 8 extra points in last week's 62-6 win at Mountain Home. Jonesboro averages 526 yards and 47 points per game this fall with sophomores Tyson Williams and A.J. Aycock splitting time at quarterback. Junior receiver Jonathan Adams, Jr. leads Jonesboro this year with 30 catches for 637 yards and eight TDs.
Mountain Home at LR CENTRAL (13): Central looks to gain momentum as it did a year ago in a 49-7 win at Mountain Home. Mountain Home has surrendered 72.5 ppg the past two weeks in losses to Jonesboro and North LR.
SEARCY (4) at Marion: Searcy escaped West Memphis 28-27 last week. Two weeks ago, Marion lost at West Memphis 34-21. Searcy has defeated Marion the past three seasons by an average of 20 points.

7A West
HAR-BER (4) at Bentonville. Hootens.com Class 7A Game of the Week.
FAYETTEVILLE (35) at Springdale: Undefeated Fayetteville outscores opponents 56 to 15 weekly. Fayetteville junior Taylor Powell is arguably the state's top QB and the Purple Dogs run the ball better than previous teams. Fayetteville totaled more than 600 yards offense last Friday and forced FS Southside to punt on six of its first seven possesions.
FS NORTHSIDE (16) at Rogers Heritage: FS Northside had a chance to take the lead early in the fourth quarter last week at Bentonville but was turned away on fourth-and-1 at the 20-yard line. Northside standout cornerback Kiondre Thomas ran 87 yards for a TD at Bentonville. Heritage, currently playing without four defensive starters due to injury, will be underdogs weekly the remainder of the season. Heritage converted one of eight third downs last Friday and totaled 45 yards in the second half of its 28-6 loss to Rogers.
Rogers at FS SOUTHSIDE (7): Rogers blocked a punt early and rushed 54 times for 324 yards last week to crush crosstown rival Heritage 28-6. It was Rogers' second conference win since 2013. Southside all-conference inside linebacker Andrew Clark (6-2, 215), the Rebels' leading tackler, returns later this month from a Week 4 knee injury.