Class 6A - Week 6 - 2015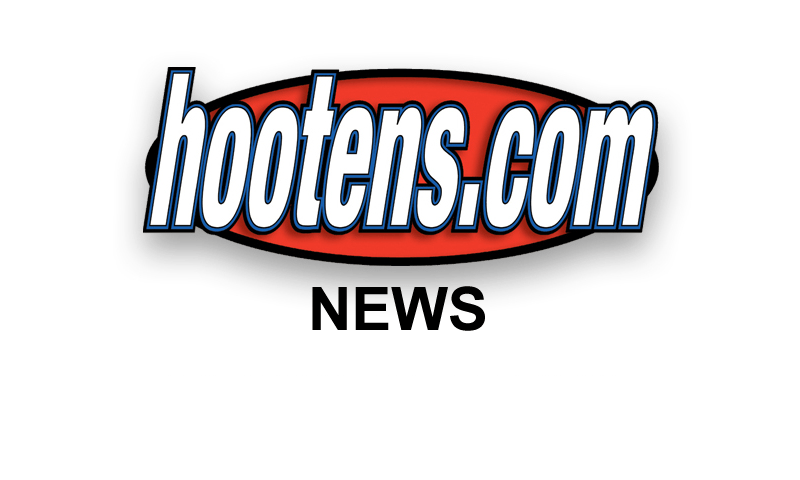 Hootens.com Rankings
Class 6A, Week 6, 2015
Copyright Hooten Publishing, Inc.

1. Pine Bluff (5-0)
2. Greenwood (5-0)
3. El Dorado (5-1)
4. Benton (4-1)
5. Jonesboro (4-1)
6. Alma (4-1)
7. LR Parkview (3-2)
8. Siloam Springs (3-2)
9. Searcy (4-1)
10. Russellville (1-4)
11. Marion (3-2)
12. Sheridan (3-2)
13. Lake Hamilton (1-4)
14. Texarkana (0-5)
15. Mountain Home (1-4)
16. LR Hall (0-5)

HOOTENS.COM GAME OF THE WEEK
No. 5 Jonesboro at Class 7A No. 15 North Little Rock
Jonesboro has beaten three Class 7A teams over the past five seasons (Little Rock Central, West Memphis and Cabot). Three years ago, the Hurricane led North LR during most of the game, losing by a touchdown in the final 63 seconds.
Jonesboro averages 526 yards and 47 points per game this fall with sophomores Tyson Williams and A.J. Aycock splitting time at quarterback. Williams has attempted 19 more passes than Aycock, completing 43 of 76 (57 percent) for 673 yards and eight TDs. Aycock's completing 63 percent of his passes for 852 yards and 10 TDs. The Hurricane spread the field well with athletic running back Kylon Tate (596 yards, eight TDs), explosive receivers Jonathan Adams, Jr. and Ke'dren Brunson (452 yards, four TDs) and 6-foot-3 tight end Howie Shearin. Adams, a junior, leads Jonesboro with 30 catches for 637 yards and eight TDs. Senior Princeton Pitts has rushed for 267 yards and five TDs the past two weeks, including a team-high 158 yards and four scores in last week's 51-27 win over LR Central.
North LR's coming off its first victory of the year, a 62-6 win at Mountain Home. The Charging Wildcats lost senior playmaker Tobias Enlow (knee), junior defensive lineman Doc Hatchett (knee) and senior cornerback Tony Collier (leg) before the season began. Four more starters suffered season-ending injuries over the past month. And first-year coach Jamie Mitchell continues to search for consistency at QB, rotating senior Corvasea Cooney and junior Trey Cox. Junior running back Alex Day rushed for more than 100 yards and three TDs last week, while senior receiver Kyleal Lewis caught a pair of TD passes. Senior safety Garrett Lawson intercepted a pass to set up a 13-yard TD run by Day. Junior female kicker Savannah Melton booted eight extra points. The Charging Wildcats have won 14 of their past 15 conference games.

HOOTENS TV SHOW
Hooten's Arkansas Football airs 11 a.m. on KATV 7 (ABC-Little Rock) Saturdays this fall. The show features the Hogs and their opponents.

LAST WEEK
Hootens.com correctly picked nine of 10 games (90 percent) involving 6A teams, nailing the spread of Searcy by one point over West Memphis. For the season, hootens.com has correctly predicted 53 of 69 winners (77 percent).

WEEK 6 PREDICTIONS (favored team in CAPS followed by point spread)
7A/6A CENTRAL
Bryant at ALMA (4): Bryant's 5-0 for the first time in six seasons, outscoring opponents by 14 ppg. Senior QB Gunnar Burks ran 15 times for 121 yards and two TDs in last week's 30-10 win over LR Catholic. The Hornets lost a fumble that led to a Catholic field goal and gave up a 42-yard TD pass. Two weeks ago, Alma overcame four turnovers to beat LR Catholic 27-16 at War Memorial Stadium. The Airedales took care of the ball better in last week's 41-24 win at Siloam Springs, while piling up 419 total yards.
GREENWOOD (14) at Conway: Greenwood has generated 421 yards per game the past two weeks, defeating Van Buren and Russellville by an average score of 40-7. Junior QB Luke Hales (1,009 yards and 11 TDs in 2015), senior RB Jordan Green (568 yards, six TDs) and senior receiver Ryan Padilla (606 yards, five TDs) fuel the Bulldogs. All-state senior LB Grant Morgan leads Greenwood with 62 tackles (12 TFL). Conway converted two fourth downs on scoring drives last week to escape Van Buren 42-35. The Wampus Cats relaxed after building an early 14-0 lead. All-state senior QB Breylin Smith passed for 240 yards, while junior McCall Dail rushed for 120 yards and three TDs. Two weeks ago, Greenwood mercy-ruled Van Buren by halftime.
Russellville at LR CATHOLIC (1): Russellville lost to Greenwood 35-0 last week after pushing Bryant two weeks ago in a 27-24 loss. Catholic's lost three in a row for the first time in three years but standout QB Andre Sale has been cleared to play Friday. The Rockets have won four of the past six meetings with Russellville, losing in 2009 and 2012.
Siloam Springs at VAN BUREN (7): Siloam Springs has allowed 388 yards and 39.5 points per game the past two weeks in losses to Conway and Alma. Van Buren battled well last week in a 42-35 loss to Conway. All-state senior playmaker Jaylynn Dye accounted for 280 yards and three TDs.

7A/6A EAST
JONESBORO (8) at North LR: See Hootens.com Game of the Week.
Mountain Home at LR CENTRAL (13): Mountain Home has surrendered 72.5 ppg the past two weeks in losses to Jonesboro and North LR. Central looks to gain momentum as it did a year ago in a 49-7 win at Mountain Home.
SEARCY (4) at Marion: Searcy escaped West Memphis 28-27 last week. Two weeks ago, Marion lost at West Memphis 34-21. Searcy has defeated Marion the past three seasons by an average of 20 points.

6A SOUTH
Sheridan at BENTON (23): Sheridan rushed for 300 yards (7.9 ypc) but lost four fumbles in last week's 48-15 loss to El Dorado. All-state senior FB and scholar athlete Brockton Brown has rushed for more than 200 yards in four straight games. Brown paces the Yellowjackets this year with 127 carries for 1,054 yards and 11 TDs. Benton has shut out three of its past four opponents. The Panthers beat Sheridan 49-13 last fall.
Texarkana at EL DORADO (28): Texarkana has dropped 10 of its past 13 games, including last year's 30-13 loss to El Dorado. El Dorado rushed for 417 yards in last week's 48-15 win at Sheridan.
LR Hall at LR PARKVIEW (35): Hall has lost its two league games to El Dorado and Benton by a combined 70-0. Parkview bounces back after last week's 42-0 loss to Pine Bluff. The Patriots beat Hall 30-0 a year ago. Watch highlights of LR Parkview's Week 5 loss to Pine Bluff here.
PINE BLUFF (41) at Lake Hamilton: Pine Bluff has allowed 66 yards and 0 points per game the past two weeks in dominating wins over Texarkana and LR Parkview. Lake Hamilton beat winless Texarkana 17-13 last week for its first victory of the year. Junior RB Jonathan Buss carried 26 times for 135 yards, while senior FB Eli Jackson ran for two TDs. Watch highlights of Pine Bluff's Week 5 win over LR Parkview here.