Class 2A - Week 6 - 2015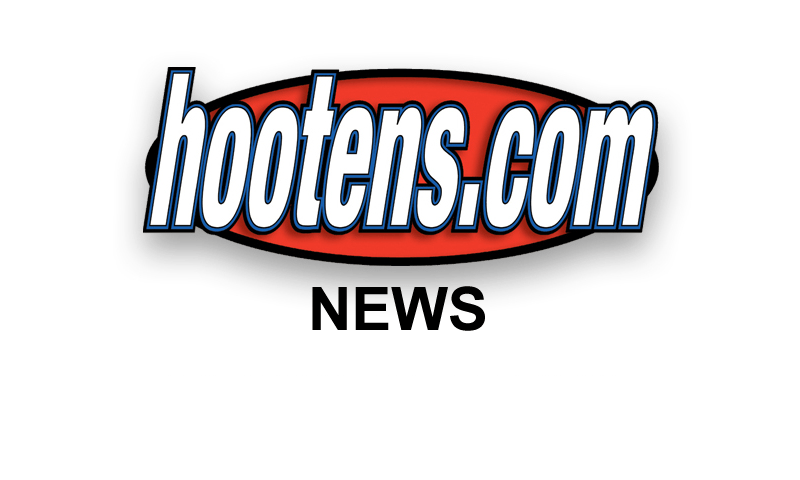 Hootens.com Rankings
Class 2A, Week 6, 2015
Copyright Hooten Publishing, Inc.

1. Rison (4-1)
2. Junction City (2-2)
3. McCrory (5-0)
4. Mount Ida (5-0)
5. Earle (4-1)
6. Hector (5-0)
7. Des Arc (4-1)
8. England (5-0)
9. Conway Christian (3-2)
10. Hazen (2-3)
11. Gurdon (2-3)
12. Lafayette County (4-1)
13. Spring Hill (4-1)
14. Brinkley (3-2)
15. Cross County (4-1)
16. Marked Tree (2-3)
17. Dierks (3-2)
18. Hermitage (2-3)
19. Strong (2-3)
20. Murfreesboro (1-4)
21. Parkers Chapel (3-2)
22. Hackett (4-1)
23. Walnut Ridge (3-2)
24. Mountainburg (5-0)
25. Bearden (1-3)
26. Salem (3-2)
27. Quitman (4-1)
28. Carlisle (2-3)
29. Augusta (2-3)
30. Woodlawn (1-2)
31. E. Poinsett County (2-3)
32. Poyen (2-3)
33. Magnet Cove (0-5)
34. Palestine-Wheatley (2-3)
35. Mineral Springs (0-4)
36. Foreman (1-4)
37. Bigelow (0-5)
38. J.C. Westside (3-2)
39. Clarendon (0-5)
40. Midland (0-5)
41. Union Christian (1-3)
42. Marvell (0-5)
43. Mountain Pine (1-4)
44. Decatur (0-5)
45. Magazine (0-5)
46. W. Yell County (0-5)
47. Cutter M. Star (0-5)
48. Rector (0-5)

GAME OF THE WEEK
No. 9 Conway Christian at No. 8 England
This winner takes command of the 5-2A race in what may be the biggest game at England in years. Junior QB Brayden Brazeal triggers England's explosive offense (47 ppg) behind a junior-laden line. Brazeal has completed 66 percent of his passes for 1,280 and 16 TDs with no interceptions. Senior Xavier Iverson and junior tight end B.J. Thompson average 20 and 19 yards per reception, respectively. Three-year starting DE Zac Montgomery (28 tackles, four TFL), junior B.J. Thompson (20 tackles) and junior middle linebacker Simeon Brooks (27 tackles) spearhead a first-team defense that has allowed just one touchdown this season. Conway Christian counters with a prolific passing attack, featuring senior QB Jakob Henry. Henry has completed 67 percent of his passes for 1,362 yards 19 TDs with one interception. Seniors Jon Mark Wood and Clayton Dent and junior Seth Smith (more than 500 yards) have combined for more than 1,100 receiving yards. Junior linebacker Rob Hogue sparks the Conway Christian defense.

LAST WEEK
Hootens.com picked 21 of 24 games (88 percent) involving Class 2A teams. It has correctly picked 123 of 153 (80 percent) for the season.

WEEK 6 PREDICTIONS (favored team in ALL CAPS followed by point spread)
3-2A
Midland at MARKED TREE (8): Both teams were mashed last week by EPC (52-12) and Earle (44-14), respectively. Midland managed just 133 yards and allowed 424 yards in its home stadium debut.
Rector at E. POINETT COUNTY (38): EPC fresh off its most complete performance this fall, a 40-point blowout of Midland. Both lines played well for EPC. Senior QB Clay Malone completed 11 of 19 passes for 128 yards and a TD. Senior RB Kyler Gordon ran for a game-high 128 yards, while sophomore Heath Cavitt led EPC with 10 tackles. Rector has been outscored 193-56 this year and dropped 13 in a row.
Salem at CROSS COUNTY (2): Salem is atop the 3-2A standings, while Cross County is reeling with multiple injuries while starting three sophomores in its secondary. Cross County lost five turnovers and the game (12-6) last week at Walnut Ridge, with two interceptions returned for TDs. Cross County's defense, led by linebackers Kaylob Boykin and Holden Byassee, held Walnut Ridge to 166 yards and no points. Cross County all-state RB/LB Anfernee Davis (lower back) remains doubtful for this week. Salem junior WB Spencer Love paces the Greyhounds' Wing T with 110 yards per game and 7.7 yard per carry.
Walnut Ridge at EARLE (20): An Earle victory probably leaves the Bulldogs all alone atop the 3-2A standings. Earle senior RB/LB Richard Merritt leads the Bulldogs in rushing, including 173 yards and two TDs last week in a 30-point win over Marked Tree. Walnut Ridge forced five turnovers last week and returned two interceptions for TDs in a 12-6 win over Cross County.

4-2A
Mountainburg at HECTOR (13): Probably No. 6 Hector's biggest league test in two years. Hector, which shifts to the 5-2A next year, has won 22 straight games in the 4-2A, including a 67-14 blowout last week of Magazine. Junior QB Tanner Gaines completed five of nine passes for 129 yards and two TDs. Junior NG Caleb Riley recorded his first career sack. Mountainburg senior RB Clayton Stephenson has already topped 1,000 yards this fall (1,073 yards), averaging 12 yards per carry. A year ago, Hector held Stephenson to 84 yards on 16 attempts. Efficient senior QB Bobby Pixley completed four of five passes last week for 138 yards and four TDs.
Union Christian at HACKETT (34): Hackett should dispose of UC, travel next week to Mountainburg for a key 4-2A matchup with playoff positioning on the line.
Western Yell County at MAGAZINE (1): Magazine has scored 50 points this season. Western Yell has scored 22 points.
J.C. Westside at LR FAIR (1): Fair, ranked last in Class 5A, has scored nine TDs over the past 15 games. Westside, with eight seniors playing and leading well, gets to see some speed before likely traveling to South Arkansas in the playoffs.
DECATUR is open.

5-2A
Conway Christian at ENGLAND (10): See 2A Game of the Week.
BIGELOW (2) at Mountain Pine: Bigelow's offense has managed just 30 points this year, and the Panthers were blanked 42-0 last week by England. Mountain Pine, which ran low on bodies Week 3 and had to stop at halftime, fell last week at Conway Christian 63-0. Mountain Pine lost do-everything senior Trevor Bowden (6-2, 220) to a season-ending knee injury Week 4.
Cutter M. Star at POYEN (21): Poyen senior RB Lane Rhodes returned from a foot injury last week to run hard, break tackles and score the winning TD in a 28-20 win over rival Magnet Cove. Magnet Cove could not block Poyen senior LB Zac Stewart.
Magnet Cove at QUITMAN (1): Magnet Cove still shuffling offensive linemen and seeking its first win while starting 0-5 for the first time in Coach Ronnie Efird's 12 years at the school. Quitman's defensive front is attacking, making more plays. Quitman allows 16 ppg.

6-2A
Brinkley at MCCRORY (25): No. 3 McCrory overcame 15 penalties last week at Palestine-Wheatley to win 42-14. Senior RB Kaigen Rogo rushed for 129 yards and a TD in the first quarter, bringing his total to 737 yards and nine TDs this year. McCrory's defensive front continues to impress with seniors Chauncie Green (five TFL last week), Lee Willis, Raphael Reed and Ty Alumbaugh.
Clarendon at AUGUSTA (6): This matchup features two quality running backs in Augusta senior Jalin Brown and Clarendon senior Marderrius Amos.
HAZEN (8) at Carlisle: This Highway 70 rivalry won't determine the 6-2A title this year, but it likely impacts the playoff race. Hazen massive DT Donovan Gurley (6-1, 310) has 44 tackles over the past three weeks, including 18 TFL. Senior RB Logan Penn torched Brinkley last week for 229 yards on 29 carries. Hazen hammered Carlisle 38-0 last year after Carlisle blew out Hazen late in the 2013 game, 40-12. Hazen beat Carlisle 16-14 in 2012 when the teams shared the 6-2A title. In 2009, Hazen beat Carlisle 26-18 in three overtimes to claim its first conference title since 1985. Carlisle has dominated this series, winning 22 times since 1988.
PAL-WHEATLEY (18) at Marvell: P-W trailed No. 3 McCrory 42-6 at halftime last week. Marvell has scored 40 points this year, while allowing 262.
Strong at DES ARC (6): Strong rallied from a 16-point deficit last week to defeat Bearden (30-22) for the first time in 20 years. No. 7 Des Arc's lone loss came Week 2 in a 24-22 defeat to No. 3 McCrory. Three different 'backs have topped 300 yards rushing this season for Des Arc with senior Daylon Conway leading the team with 103 yards per game and 7 yards per carry.

7-2A
Foreman at LAFAYETTE COUNTY (35): No. 12 Lafayette County ran away from upstart Spring Hill 44-16 last week. Senior Tre Burks rumbled for 237 yards and four TDs on 14 carries. Burks has 965 yards this season. Watch highlights of Lafayette County's Week 5 win over Spring Hill here.
GURDON (15) at Murfreesboro: Murfreesboro, which allows 30 ppg, trailed Mount Ida 42-0 at halftime last week. Murfreesboro ran 25 more plays, netted 50 fewer yards and threw three interceptions. Four of its eight drives ended in turnovers. Gurdon senior RB Jackie Harvell has rushed for 1,059 yards (10 ypc) and 12 TDs. Senior safety David Sims leads the Go-Devils with 36 tackles. Watch highlights of Gurdon's Week 5 win over Mineral Springs here.
MOUNT IDA (27) at Spring Hill: Spring Hill just lost to Lafayette County 44-16, and the level of competition jumps another notch this week, playing host to No. 4 Mount Ida. MI's Veer averages 50 ppg. Senior RB Cody Robertson (6-0, 200) carried 10 times last week vs. Murfreesboro for 104 yards and a TD. At linebacker, Robertson intercepted three passes and returned one of them 93 yards for a TD. Watch highlights of Spring Hill's Week 5 loss to Lafayette County here.
Mineral Springs at DIERKS (1): The Outlaws need the consistent play they got last week from senior QB Jake Green, who completed 12 of 18 passes for 198 yards and three TDs in a 43-10 win over Foreman. Watch highlights of Mineral Springs' Week 5 loss to Gurdon here.


8-2A
JUNCTION CITY (15) at Parkers Chapel: Junction City was idle last week, while Parkers Chapel thumped Woodlawn 33-8 behind 224 yards and three TDs by senior RB Dezmon Jackson. A year ago, Junction City held Jackson to 28 yards on 14 carries.
Woodlawn at BEARDEN (2): Bearden (1-3) trying to salvage its season after losing to Strong for the first time since 1995. Woodlawn just lost to Parkers Chapel 33-8. Parkers Chapel beat Bearden (for the first time in school history) 21-14 in overtime Week 3.
Strong at DES ARC (6): Strong rallied from a 16-point deficit last week to defeat Bearden (30-22) for the first time in 20 years. No. 7 Des Arc's lone loss came Week 2 in a 24-22 defeat to No. 3 McCrory. Three different 'backs have topped 300 yards rushing this fall for Des Arc with senior Daylon Conway leading the team with 103 yards per game and 7 yards per carry.
RISON is open.
HERMITAGE is open.