Class 3A - Week 6 - 2014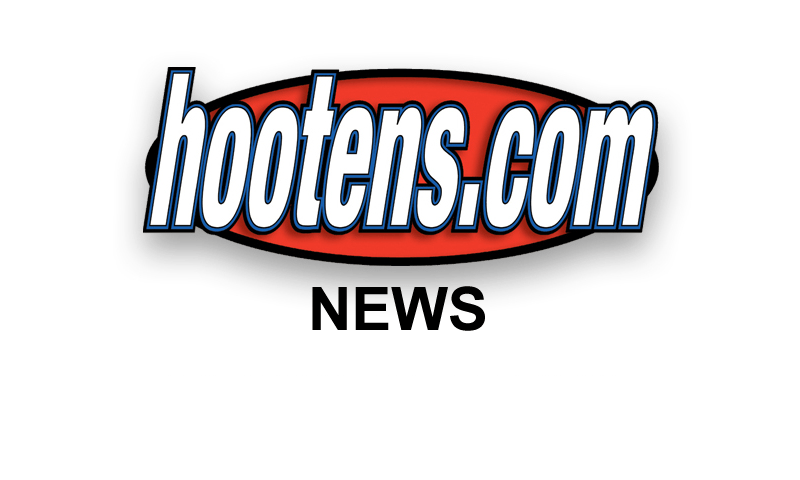 Hootens.com Rankings
Class 3A, Week 6, 2014
Copyright Hooten Publishing, Inc.

1. Charleston (5-0)
2. Booneville (4-1)
3. Prescott (5-0)
4. Lamar (5-0)
5. Harding Academy (3-2)
6. Smackover (4-1)
7. Episcopal Collegiate (4-1)
8. Hoxie (5-0)
9. Paris (3-2)
10. McGehee (3-2)
11. Mayflower (3-2)
12. Bald Knob (5-0)
13. Rivercrest (2-2-1)
14. Melbourne (4-1)
15. West Fork (4-1)
16. Mansfield (2-3)
17. Barton (4-1)
18. Fordyce (2-3)
19. B. Harmony Grove (4-1)
20. Lavaca (4-1)
21. C. Harmony Grove (1-4)
22. Fouke (2-3)
23. Greenland (4-1)
24. Mountain View (4-1)
25. Elkins (1-4)
26. Osceola (2-3)
27. Corning (1-4)
28. Glen Rose (1-4)
29. Jessieville (2-3)
30. Danville (1-4)
31. Green Forest (2-3)
32. Two Rivers (2-3)
33. Marianna (2-3)
34. Atkins (1-4)
35. Centerpoint (1-4)
36. Bismarck (2-3)
37. Piggott (1-3)
38. Lake Village (1-4)
39. Rose Bud (2-3)
40. Cedarville (1-4)
41. Marshall (0-4-1)
42. Yellville-Summit (1-4)
43. Manila (1-4)
44. Cedar Ridge (2-3)
45. Perryville (0-5)
46. Genoa Central (0-4-1)
47. Horatio (0-5)
48. Drew Central (0-5)

HOOTENS.COM GAME OF THE WEEK
No. 2 Booneville at No. 4 Lamar
Booneville's averaging 48 points per game over the past three weeks. But the Bearcats (369 yards rushing per game this year) are not in midseason form. Booneville led Danville 14-0 at halftime last week. "We're still trying to find our rhythm and identity," Coach Scott Hyatt says. Senior halfbacks Matt Berry and Josh Smith and senior fullback Bryson May played together last week for the first time this year in a 47-0 win over Danville. May ran 11 times for 112 yards and four touchdowns. Berry, who sprained his ankle in the opener against Ozark, gains 6.7 yards per carry. Smith sat out the first three games but has rushed for 203 yards and three TDs the past two weeks. May leads Booneville this fall on both sides with 79 carries for 578 yards (7.3 yards per carry) and 11 TDs and 28.5 tackles at linebacker. Junior tackle Raymond Chumley (6-3, 290) anchors a young line that's "still maturing," Hyatt says. A full backfield allows all-state senior noseguard Justin Shackleford (six tackles for loss) to focus on defense. Senior end Shannon Vannortrick has recorded a team-high four sacks and seven TFLs. Lamar coach Josh Jones, a 1994 Booneville graduate, says the Bearcats play every down "like it's their last play." Hyatt was Jones' position coach in high school. This will be the first time Jones coaches against Booneville.
Lamar's firing on all cylinders, averaging 434 yards and 46 points weekly. Senior quarterback Braxton Sampley has completed 61 of 103 passes (59 percent) for 1,195 yards and 16 TDs with two interceptions, effectively checking in and out of plays at the line. Sampley distributes the ball to seniors Daniel McCarley (216 yards, three TDs) and Eric James (236 yards, three TDs) and juniors Blake Kern (203 yards, two TDs) and Austin Hency (176 yards, one TD). Senior Logan Yarbrough, junior Dusty Wilkins and sophomore Hunter Davenport split carries at running back and are all gaining at least 6 yards per carry. Last week, the Warriors rushed for a season-high 300 yards in a 55-22 win over Mansfield. Yarbrough ran 12 times for 89 yards and a score. Lamar's offensive line averages 256 pounds per man, featuring junior tackles Blake Dybala (6-5, 300) and Dillon Lovell (6-4, 250). And its defense, led by Davenport, Wilkins and Yarbrough, has gathered 17 sacks and 15 takeaways this season. The Warriors rotate six defensive linemen, including senior Blake Bauman (19 tackles, two sacks) and junior Corey Aherns (12 tackles). Watch highlights of Lamar's Week 5 win over Mansfield here.

HOOTENS TV SHOW
Hooten's Arkansas Football airs 10:30 a.m. on KATV 7 (ABC-Little Rock) and 8:30 a.m. on KXNW (Ch. 34 Fort Smith/Fayetteville) Saturdays this fall. The show features the state's top recruiting prospects.

LAST WEEK
Hootens.com picked 21 of 24 winners (88 percent) in Week 5, nailing the spread of Mayflower by 38 points over Perryville and Fordyce by 13 over Fouke. For the season, hootens.com has correctly predicted 144 of 179 games (80 percent).

WEEK 6 PREDICTIONS (favored team in CAPS followed by point spread)
1-3A
Cedarville at WEST FORK (24): Cedarville has allowed 39 ppg in its four losses this year. West Fork has beaten Mountain View and Marshall the past two weeks by an average of 37-11.
Marshall at ELKINS (16): Both teams lost last week. Marshall allowing 43 ppg this year in league play. Elkins senior RB Travis England rushed for 211 yards and four TDs in last week's 30-26 loss at Mountain View. The Elks beat Yellville-Summit 26-6 two weeks ago for their only win.
Yellville-Summit at GREEN FOREST (30): Yellville-Summit loses its 10th straight league game. Green Forest (307 rushing yards per game in 2014) runs the ball 91 percent of the time. Junior HB Carl Roberts paces the Tigers with 92 carries for 538 yards and seven TDs.
Mountain View at GREENLAND (6): Mountain View has won three of its past five league games, including last week's 30-26 victory over Elkins. Junior TB Josh Burns paces the Yellowjackets this year with 1,028 yards rushing. Greenland beat Mountain View 35-20 a year ago.

2-3A
Atkins at BALD KNOB (13): Atkins has allowed 59 ppg in its four losses this year. Bald Knob moves to 6-0, matching its win total from the previous two seasons combined.
Barton at MAYFLOWER (9): Barton has won the past five meetings by an average of 21 points. The Bears have been outscored 67-34 over the past seven quarters since jumping to a 21-0 lead two weeks ago in a 34-20 win over Marianna. Mayflower averages 414 yards and 43 points per game this year. Senior QB Adam Dycus has completed 92 of 135 passes (68 percent) for 1,320 yards and 16 TDs.
Perryville at HARDING ACADEMY (38): Perryville has lost 12 of its past 13 games. Harding Academy (40-game conference win streak) averaging 467 yards and 49 points per game this year in league play.
Rose Bud at MARIANNA (6): Rose Bud has lost 11 straight league games. Marianna returned a kickoff for a TD in the final seconds in last week's 64-62 win over Atkins. The Trojans haven't won consecutive games since 2010.

3-3A
PIGGOTT (18) at Cedar Ridge: Piggott senior HB Nicholas McKinnie ran 18 times for 173 yards and two TDs in last week's 43-30 loss at Rivercrest. Cedar Ridge fell to Manila 16-6.
MELBOURNE (6) at Corning: Melbourne lost its first game of the year last week (47-13 to Hoxie). Senior QB Conor Fogle completed 15 of 24 passes for 155 yards and a TD and ran 10 times for 104 yards and a score. Corning has dropped its two league games to Rivercrest (47-30) and Osceola (23-22).
Rivercrest at HOXIE (8): Rivercrest averaging 412 yards and 45 points this year in league play. Junior RB Cecil Langston paces the Colts with 108 carries for 968 yards (9 ypc) and 11 TDs. Hoxie outgained Rivercrest 256-45 in last year's 21-14 win at the Cotton Patch (Rivercrest scored on defense and special teams). Last week, the Mustangs corralled Melbourne's leading rusher to 23 yards on nine carries in a 47-13 win.
Manila at OSCEOLA (34): Manila beat Cedar Ridge 16-6 last week, snapping its 20-game losing streak. Osceola edged Corning 23-22.

4-3A
Booneville at LAMAR (2): See Hootens.com Game of the Week.
CHARLESTON (36) at Two Rivers: Charleston wins its 14th straight league game. Senior QB Ty Storey (10,216 career yards) became the 10th player in Arkansas history to pass for more than 10,000 career yards in last week's 42-8 win over Paris.
Danville at MANSFIELD (1): Both teams looking for their first win in league play. Danville has battled well early the past two weeks in losses to Charleston and Booneville. Mansfield senior RB Jeffery Bartlett ran 30 times for 156 yards and two TDs in last year's 20-14 win at Danville. Watch highlights of Manfield's Week 5 loss to Lamar here.
PARIS (4) at Lavaca: Paris on the road without several starters. The Eagles have beaten Lavaca the past four seasons, including last year's 21-14 victory. Lavaca beat Two Rivers 20-8 last week without senior QB Hayden Headley, who will return this week.

5-3A
B. HARMONY GROVE (27) at Jessieville: Harmony Grove positioning itself for a high playoff seed in its fifth year of varsity football. Jessieville lost last week to Glen Rose 35-27. Harmony Grove beat Glen Rose 41-12 two weeks ago.
Bismarck at GLEN ROSE (13): Bismarck, picked by 5-3A coaches to finish last this fall, falls to 0-3 in league play. Glen Rose beat Jessieville 35-27 last week for its first win of the year. The Beavers are starting to play more physical on defense.
EPISCOPAL (23) at Centerpoint: Episcopal rushed for 230 yards in last week's 46-21 loss at Prescott. Senior RB Will McCastlain ran 19 times for 154 yards and a TD. Centerpoint beat Horatio 35-0 for its first win of the year. Senior linemen Cesar Valdez and Daniel Henthorn and sophomore LB Cameron Clower are playing well. Watch highlights of Episcopal's Week 5 loss to Prescott here.
PRESCOTT (36) at Horatio: Prescott junior QB Trevor Pipkin completed 16 of 22 passes for 296 yards and four TDs in last week's 46-21 win over Episcopal. Horatio's allowing 41 ppg this year in league play. Watch highlights of Prescott's Week 5 win over Episcopal here.

6-3A
C. HARMONY GROVE (6) at Fouke: Harmony Grove coming off its first win of the year (44-17 over Genoa Central) and getting healthy at a good time. The Hornets beat Fouke 25-0 last year before losing three of their final four games, missing the playoffs. Fouke's dropped three in a row, including last week's 28-15 loss at Fordyce. The Panthers upset McGehee last year to snap a three-game losing streak.
Drew Central at SMACKOVER (41): Drew Central loses its 38th straight game. Smackover averaging 418 yards (304 rushing) and 47 points per game this year in league play.
FORDYCE (22) at Lake Village: Fordyce moves to 3-0 in the league before playing host to Smackover next week. Lake Village has allowed 48 ppg in its four losses this year.
MCGEHEE (38) at Genoa Central: McGehee did not allow a first down in last week's 50-0 win at Drew Central. The Owls beat Genoa Central 35-0 a year ago.