Class 5A - Week 6 - 2015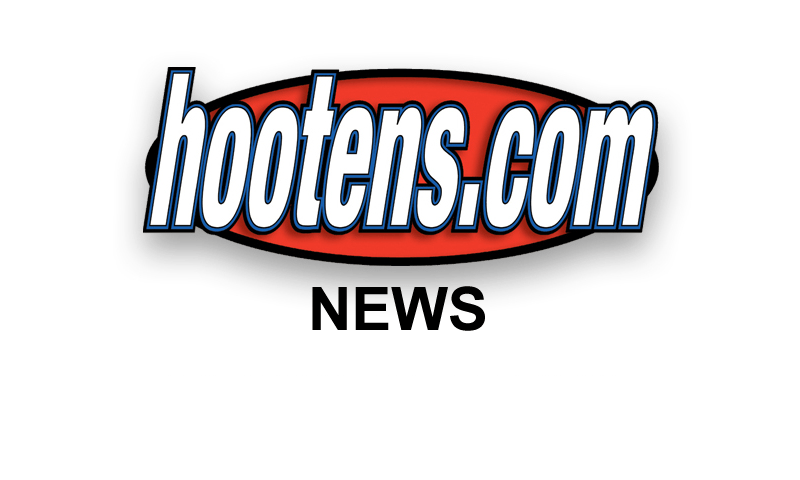 Hootens.com Rankings
Class 5A, Week 6, 2015
Copyright Hooten Publishing, Inc.

1. Pulaski Academy (5-0)
2. LR Christian (5-0)
3. Batesville (3-2)
4. Sylvan Hills (5-0)
5. Watson Chapel (2-3)
6. Hope (4-1)
7. HS Lakeside (4-1)
8. Wynne (2-3)
9. Hot Springs (3-2)
10. Greenbrier (3-2)
11. LR McClellan (3-2)
12. Morrilton (3-2)
13. Blytheville (3-2)
14. Forrest City (4-1)
15. Vilonia (3-2)
16. Camden Fairview (2-3)
17. Harrison (2-3)
18. Beebe (2-3)
19. Maumelle (2-3)
20. Nettleton (2-3)
21. Farmington (2-3)
22. Magnolia (2-3)
23. De Queen (1-4)
24. Mills (1-3)
25. Jacksonville (1-4)
26. Greene County Tech (1-4)
27. Valley View (1-4)
28. Clarksville (1-4)
29. White Hall (0-5)
30. Paragould (0-5)
31. LR Fair (0-5)

GAME OF THE WEEK
No. 5 Watson Chapel at No. 6 Hope

The winner remains at least tied for first in the 5A South. Watson Chapel has won consecutive games after starting the season 0-3. Sophomore quarterback Jakobi Jackson has completed 47 of 88 passes for 806 yards and 12 touchdowns since taking over as the starter three weeks ago. Senior Trey Cole paces the ground attack with 405 yards and four scores, including two in last week's 23-point win at De Queen. Junior safety Michael Williams (50 tackles and Keveon Dandridge (42 tackles) spearhead the defense.

Hope has won four straight games since losing at Nashville in the opener by one point. "Our chemistry is better than last year," Coach Jay Turley said. Hope senior McTelvin Agim committed to Arkansas after the Nashville setback. Agim returns kicks, plays running back, and at defensive end "everybody runs away from him," Turley said. Agim (11.7 seconds in the 100 meters at district track meet as a junior) returned a kickoff for a TD against Ashdown, and he has three other kickoff returns of at least 80 yards. Junior QB Austin Stubber has thrown for almost 1,300 yards this fall. Stubber passed for 224 yards and four TDs in last week's 25-14 win at Hot Springs. Senior linebacker Josh Witherspoon (26 tackles against Hot Springs) and end Kedarius Rowe (12 tackles last week) benefit when teams double and triple-team Agim, Turley said. Watch highlights of Hope's Week 5 win over Hot Springs here.

TV SHOW
Hooten's Arkansas Football TV show airs on KATV (Channel 7) at 11 a.m. Saturday's this fall.

LAST WEEK
Hootens.com correctly predicted all 15 games. For the season, Hootens.com has correctly predicted 86 of 111 games (77 percent).

WEEK 6 PREDICTIONS
5A CENTRAL
Beebe at PULASKI ACADEMY (27): The Bruins led LR McClellan 34-0 at halftime last week and applied the sportsmanship rule after recovering a fumble for a TD in the third quarter. Junior Jaren Watkins ran five times for 125 yards and a pair of TDs, while QB Layne Hatcher passed for 268 yards and three scores. Beebe's one-point win at Jacksonville last week was its first since the opener. Beebe senior Connor Patrom ripped the ball from Jacksonville's punter, fell on it for a TD, kicked the extra point then intercepted a pass in the final minute to preserve the victory. Watch highlights of Pulaski Academy's Week 5 win over LR McClellan here.
Jacksonville at SYLVAN HILLS (14): These schools are separated by just nine miles, and Sylvan Hills has won five of the past nine meetings, including last year 28-22. They were members of the former AAAA-East from 1996-2001, but didn't play again until moving into the 5A Central in 2012. Sylvan Hills' Ty Compton scored three TDs in last week's 54-0 blowout over LR Fair.
LR MCCLELLAN (8) at Mills: LR McClellan junior Pierre Strong ran nine times for 186 yards and three TDs in last week's 11-point loss to Pulaski Academy. Mills did not play last week and its only victory was over winless LR Hall in Week 2. Watch highlights of LR McClellan's Week 5 loss to Pulaski Academy here.
J.C. Westside at LR FAIR (1): LR Fair has scored nine TDs in the past 15 games. Class 2A J.C. Westside (2-2) beat Decatur by 23 points a week ago.

5A EAST
BATESVILLE (14) at Forrest City: Batesville has lost just one conference game (40-27 at Wynne in 2012) since losing at Forrest City by seven points in 2009. Junior QB Zach Griffin passed for 178 yards and a TD in last week's 45-0 win over Paragould. Forrest City forced six turnovers in last week's 34-7 win at Valley View, returning a pair of fumbles for TDs in the final two minutes.
Greene County Tech at BLYTHEVILLE (8): It's homecoming in Blytheville. The Chickasaws have won four of their past seven conference games, dating back to last year's two-point win over GCT. They scored two special teams TDs last week against Nettleton. The Chickasaws have forced 19 turnovers this season. Greene County Tech surrendered 550 rushing yards in last week's 21-point loss to Wynne.
NETTLETON (17) at Paragould: Nettleton's Joe Frazier returned from an injury last week, running 22 times for 128 yards at Blytheville. The Raiders trailed 20-14 in the second quarter after Frazier's two first-half TD runs. Paragould averages just 12 ppg.
Valley View at WYNNE (24): Wynne's running game is finally hitting stride. The Yellowjackets ran for 550 yards last week, led by junior Jamar Dixon's 205 yards. Valley View ran for 231 yards in last week's 27-point loss to Forrest City, but the Blazers fumbled five times.

5A SOUTH
De Queen at HOT SPRINGS (12): It's Hot Springs' Homecoming, and an intriguing game for the Trojans. Hot Springs coach Chris Vereen compiled a record of 18-25 at De Queen from 2005-2008. Hot Springs must win to remain in playoff contention. The Trojans led Hope 14-12 at halftime last week but didn't score in the second half. Watch highlights of Hot Springs' Week 5 loss to Hope here.
HS LAKESIDE (25) at White Hall: White Hall has won three of the past five meetings over HS Lakeside. But the Bulldogs have only won twice since beating HS Lakeside by 14 points in the middle of last season. Ram running back Maurice Bradford scored five TDs in last week's 27-point win at Magnolia. And Magnolia mercy-ruled White Hall Week 4.
Magnolia at CAMDEN FAIRVIEW (5): Magnolia has beaten Camden Fairview four of the past 10 years, including last fall's 29-0 decision. Panther junior QB Parker Ribble accounted for a pair of TDs (one passing, one rushing) in last week's 40-13 setback against HS Lakeside. Camden Fairview led White Hall 26-0 at halftime last week.
WATSON CHAPEL (1) at Hope: Hootens.com Class 5A Game of the Week.

5A WEST
Clarksville at FARMINGTON (7): Both teams are improved from last season and playing well. Clarksville was tied with Maumelle 20-20 in the third quarter last week before losing 41-26. Clarksville QB Mason Shucker has passed for 1,034 yards and 11 TDs this fall. Farmington senior Justice Hobbs ran 30 times for 209 yards in last week's eight-point loss to Greenbrier. Hobbs has 548 yards and five scores in 2015.
GREENBRIER (1) at Maumelle: Greenbrier has won consecutive conference games by a total of 10 points. The Panthers trailed at Farmington last week until scoring twice late in the fourth quarter for an 36-28 decision. Greenbrier senior QB Harold Ross completed 25 of 28 passes for 308 yards last week, and the Panthers like to move junior receiver Carter Burcham to QB in running situations. Greenbrier receivers dropped just one pass at Farmington. Senior end Connor McGuire and linebacker Sam McNabb spark the Panther defense. Maumelle ran for 264 yards in last week's 15-point win at Clarksville. Maumelle senior Jacob Acklin ran for three TDs, while junior QB Cameron Porras passed for 191 yards and three scores.
MORRILTON (3) at Harrison: Harrison trailed LR Christian 23-14 at halftime last week. Morrilton junior Grahm Heidenreich scored three TDs (89-yard kickoff return and two TD receptions) in last week's 21-point win over Vilonia.
Vilonia at LR CHRISTIAN (25): LR Christian has led by at least 35 points in every game this fall. Warrior senior QB Kyron Sanders completed 16 of 22 passes for 382 yards and five TDs in last week's 58-21 win at Harrison.