Class 3A - Week 6 - 2015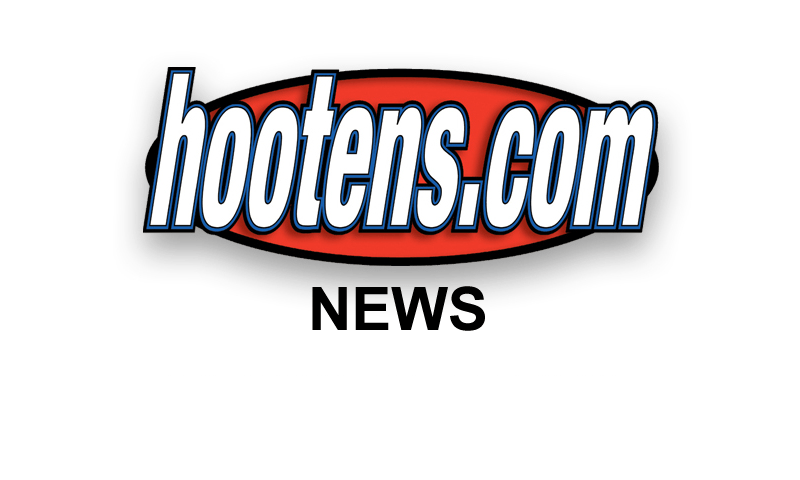 Hootens.com Rankings
Class 3A, Week 6, 2015
Copyright Hooten Publishing, Inc.

1. Smackover (3-2)
2. Lamar (5-0)
3. Charleston (3-2)
4. Harding Academy (4-1)
5. Fordyce (3-2)
6. C. Harmony Grove (4-1)
7. Prescott (3-2)
8. Glen Rose (4-1)
9. Hoxie (4-1)
10. Episcopal Collegiate (3-1)
11. McGehee (1-4)
12. Centerpoint (4-1)
13. Rivercrest (3-2)
14. Danville (2-3)
15. Fouke (3-2)
16. Bald Knob (2-3)
17. Greenland (5-0)
18. Marianna (4-1)
19. Lavaca (4-1)
20. Jessieville (3-2)
21. H. G. Haskell (4-1)
22. Paris (2-3)
23. Mansfield (1-4)
24. Atkins (2-3)
25. Horatio (3-2)
26. Cedar Ridge (4-1)
27. West Fork (2-3)
28. Mayflower (2-3)
29. Two Rivers (2-3)
30. Booneville (1-4)
31. Manila (3-2)
32. Melbourne (3-2)
33. Piggott (4-1)
34. Osceola (2-3)
35. Elkins (2-3)
36. Barton (2-3)
37. Mountain View (2-3)
38. Perryville (1-4)
39. Cedarville (1-4)
40. Green Forest (2-3)
41. Corning (0-5)
42. Rose Bud (1-4)
43. Marshall (1-4)
44. Bismarck (1-4)
45. Genoa Central (0-5)
46. Drew Central (2-3)
47. Yellville-Summit (0-5)
48. Lake Village (0-5)

HOOTENS.COM GAME OF THE WEEK
No. 9 Hoxie at No. 13 Rivercrest
The winner of this game controls their own destiny in the 3-3A. Hoxie has won 15 of its past 16 league games, including two victories over Rivercrest.
Hoxie's ripped off four straight wins after losing at Trumann 28-21 in the opener. Senior quarterback James Johnson has generated 1,295 yards and 18 touchdowns this season. Johnson has 115 carries for 879 yards (7.6 yards per carry) and 13 TDs. Sophomore Diamani Davis has rushed for 624 yards and eight scores. All-league senior left tackle Tyler Ward (6-2, 250) anchors one of the better offensive lines in the state. Senior linebacker Dylan Cheatham (49 tackles) leads a Hoxie defense that's faster and more physical than a year ago. The Mustangs held Rivercrest all-state senior running back Cecil Langston to 74 yards on 19 carries in last year's 49-14 win.
Rivercrest relies heavily on Langston (3,770 career yards) along with senior receiver Peyton Adams and senior fullback Brayden Wilson. Langston has 73 carries for 721 yards (9.9 ypc) and nine TDs this fall. Adams averages 23.9 yards per catch. Wilson ran for a score and caught a TD pass in last week's 42-21 win at Piggott. Wilson, an all-state linebacker, paces the Colts this year with 42 tackles. Rivercrest's defense has improved through the first two league games compared to this time last year (316 yards, 30 ppg in 2014). The Colts have allowed 220.5 yards per game and three offensive TDs the past two weeks in wins over Corning and Piggott.

HOOTENS TV SHOW
Hooten's Arkansas Football airs 11 a.m. on KATV 7 (ABC-Little Rock) Saturdays this fall. The show features the Hogs and their opponents.

LAST WEEK
Hootens.com correctly picked 22 of 24 games (92 percent) involving 3A teams, nailing the spread of Mayflower by 20 points over Perryville. For the season, hootens.com has correctly predicted 137 of 182 winners (75 percent).

WEEK 6 PREDICTIONS (favored team in CAPS followed by point spread)
1-3A
WEST FORK (20) at Cedarville: West Fork has defeated Mountain View and Marshall the past two weeks by a combined 54-0. Cedarville outlasted Green Forest 42-34 last week, its first victory of the year. Junior RB Caleb Stockton (330 yards, three TDs) and junior receiver Dillon Strelow (380 yards, three TDs) power the Pirates.
ELKINS (22) at Marshall: Elkins averaging 32 ppg the past two weeks in wins over Yellville-Summit and Mountain View. Meanwhile, Marshall has allowed 34.5 ppg in losses to Green Forest and West Fork.
GREEN FOREST (18) at Yellville-Summit: Green Forest gave up two fourth-quarter scores in last week's 42-34 loss to Cedarville. Yellville-Summit has lost 15 of its past 16 league games.
GREENLAND (28) at Mountain View: Greenland has beat Cedarville and Yellville-Summit the past two weeks by a combined 77-0. Mountain View has scored two TDs over the past month, struggling without all-state senior TB Josh Burns. Burns (2,187 yards, 23 TDs in 2014) could return next week.

2-3A
BALD KNOB (23) at Atkins: Bald Knob all-league junior RB DeShawn Gulledge ran 10 times for 100 yards and two TDs in last week's 53-12 win over Rose Bud. A year ago, Gulledge ran 11 times for 133 yards and two scores in a 21-0 win over Atkins.
MAYFLOWER (8) at Barton: Mayflower senior RB Marcus Harper has rushed for 542 yards and eight TDs the past two weeks in wins over Rose Bud and Perryville. Barton has lost three in a row, averaging 16 ppg. Senior RB/LB Cameron Anderson played every snap in last week's 43-13 loss at Harding Academy, racking up 15 tackles.
HARDING ACADEMY (29) at Perryville: Harding Academy has won 47 consecutive conference games. All-league senior QB Alex Francis has completed 104 of 166 passes (63 percent) this year for 1,298 yards and 15 TDs with three interceptions. Francis has passed for 6,621 yards and 71 TDs in his career. Perryville has allowed 41 ppg in its four losses this year.
MARIANNA (34) at Rose Bud: Marianna moves to 3-0 in league play. Senior RB/LB Jermarcus Arnold emerging as one of the top players in the 2-3A. The Trojans beat Rose Bud 46-6 a year ago. Rose Bud has given up 56 ppg the past two weeks in losses to Mayflower and Bald Knob.

3-3A
CEDAR RIDGE (7) at Piggott: Cedar Ridge has rushed for 369.5 yards per game the past two weeks in a 41-33 loss at Hoxie and 36-14 win over Manila. Sophomore FB Kyler Northcutt paces the Timberwolves this year with 53 carries for 469 yards (8.8 ypc) and three TDs. Senior QB Zack Powell (33 carries, 397 yards, five TDs) and all-league junior WB Jordan Bumpous (41 carries, 385 yards, two TDs) are playing well. Five of Cedar Ridge's top seven tacklers are seniors, including LB Keagan Harrison (team-high 50 tackles) and Powell (42 tackles at safety). An opposing coach calls Powell one of the top defensive players in the 3-3A. Piggott fell to league favorite Rivercrest 42-21 last week, its first loss of the year. Senior HB Logan Dixon scored all three TDs, including a 94-yard kickoff return. The Mohawks start seven sophomores on defense.
Corning at MELBOURNE (6): Both teams are 0-2 in league play. Corning fought hard in last week's 35-28 loss at Osceola. Junior Connor Daniels ran 29 times for 117 yards and two TDs. Melbourne coming off back-to-back losses for the first time since starting varsity football in 2012. The Bearkatz beat Corning 49-22 a year ago.
HOXIE (7) at Rivercrest: See Hootens.com Game of the Week.
Osceola at MANILA (1): Osceola held off Corning 35-28 last week. Manila gave up 374 yards rushing in a 36-14 loss at Cedar Ridge.

4-3A
LAMAR (18) at Booneville: League favorite Lamar has rushed for 330.5 yards per game the past two weeks in big wins over Lavaca and Mansfield. Meanwhile, Booneville has given up 52 ppg in losses to Two Rivers and Danville. The Bearcats have dropped back-to-back conference games for the first time in eight years.
Two Rivers at CHARLESTON (28): Two Rivers senior QB Morgan Yates ran 18 times for 116 yards and a TD in last week's 54-18 loss at Lavaca. Charleston mercy-ruled Paris by halftime in a 35-7 win.
Mansfield at DANVILLE (22): Mansfield surrendered 405 yards in last week's 50-20 loss to Lamar. Danville beat Booneville 64-53. The Little Johns have won five of their past seven league games, including last year's 32-0 win at Mansfield.
LAVACA (4) at Paris: Lavaca rushed for a season-high 440 yards in last week's 54-18 win over Two Rivers. Senior Kasey Neimann ran 14 times for 144 yards and a TD. Paris has beaten winless Waldron and 1-4 Mansfield by a TD each for its two wins this year.

5-3A
JESSIEVILLE (2) at H.G. Haskell: Both teams have beaten Bismarck and lost to Glen Rose the past two weeks. Jessieville trailed Glen Rose 35-17 at halftime last week in a 49-17 loss. Two weeks ago, Glen Rose mercy-ruled Harmony Grove 47-0. Jessieville's veteran linemen should be the difference.
GLEN ROSE (36) at Bismarck: Glen Rose has won its past four games by an average of 37 points. Bismarck has allowed 42 ppg in its four losses.
Centerpoint at EPISCOPAL (1): Centerpoint took advantage of four turnovers in last week's 35-6 win over Horatio. Sophomore LB Gibson Lybrand returned a fumble 65 yards for a TD. All-league junior QB Keenan Owens has passed for 1,447 yards and 20 TDs this season. Episcopal all-state receiver Allie Freeman caught 11 passes for 116 yards and three TDs in last week's 62-36 loss to Prescott. Senior RB Kelvin Robinson ran 25 times for 201 yards and a score. Episcopal escaped Horatio 44-37 two weeks ago. Watch highlights of Episcopal's Week 5 loss to Prescott here.
Horatio at PRESCOTT (34): Horatio lost four turnovers in last week's 35-6 loss at Centerpoint. Sophomore QB Zach Izzo did not play. Prescott's averaged 587 yards and 56 points per game the past two weeks in wins over Centerpoint and Episcopal. Watch highlights of Prescott's Week 5 win over Episcopal here.

6-3A
Fouke at C. HARMONY GROVE (16): Fouke has allowed 37.5 ppg the past two weeks in losses to Smackover and Fordyce. Harmony Grove scored 27 points in the fourth quarter last week to put away winless Genoa Central 40-24.
SMACKOVER (48) at Drew Central: Smackover has shut out its past three opponents by an average of 46 points. Drew Central lost to McGehee 42-6 last week.
Lake Village at FORDYCE (45): Winless Lake Village allows 54 ppg. Fordyce has rushed for 345.5 yards per game the past two weeks in wins over Genoa Central and Fouke.
Genoa Central at MCGEHEE (24): Genoa Central sophomore QB Bo Jewell ran 14 times for 155 yards and two TDs in last week's 40-24 loss to Harmony Grove. McGehee coming off its first win of the year, a 42-6 victory over Drew Central.