QB Knighten posts career highs as A-State doubles ULM 28-14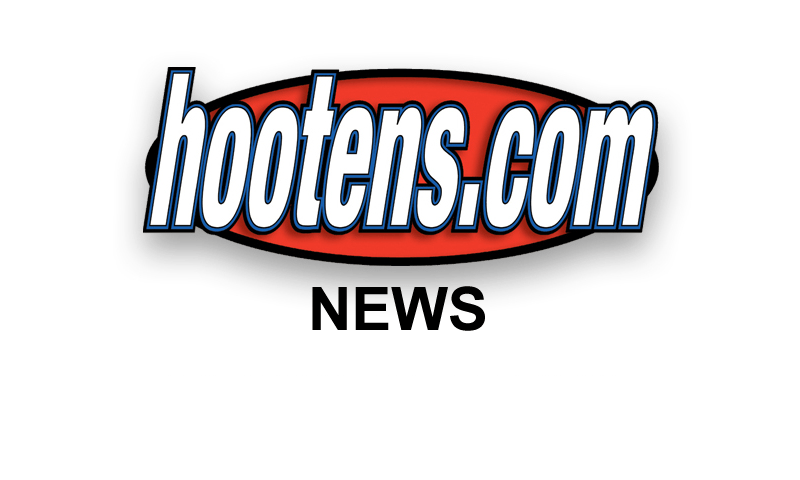 JONESBORO - Arkansas State continued its recent homecoming success Saturday with the passing of junior Fredi Knighten and junior Michael Gordon's running in a 28-14 victory over the ULM Warhawks in front of 29,317 fans at Centennial Bank Stadium.
Fredi Knighten registered career highs in both total offense (355 yards) and passing (284 yards) for the Red Wolves, who scored all of their 28 points in the second half. Michael Gordon also turned in a productive night by running for a game-high 168 yards and averaging 11.2 yards per carry.
A-State, which improves to 3-2 overall and 1-0 in league play, won for the 11th time in its past 12 homecoming appearances. The three-time defending Sun Belt Conference Champs also prevailed for the 21st time in their last 24 conference matchups and defeated ULM for the fifth time in a row to date. A-State continues conference play Saturday, Oct. 11, vs. the Georgia State Panthers at the Georgia Dome in Atlanta, Ga. A 1 p.m. (CT) start time is scheduled for GSU's Homecoming contest, which will be televised live on ESPN3.
"I'm very proud of our defense; they really kept us in it the whole first half and helped us really get on track offensively," said A-State head coach Blake Anderson. "I thought that we were able to get their (ULM's) defense fatigued in the second half, especially late in the third quarter and into the fourth which definitely made a big difference. You could really see it open up and we really started to wear them down. Our guys still had a lot of juice left and I guess that's one thing we're just going to have to keep doing for the rest of the year."
The first half was scoreless as both teams were plagued by turnovers and penalties. The Red Wolves, who generated 224 total offensive yards and limited ULM to 66 in the game's initial 30 minutes, had a pass intercepted and lost a fumble. A-State's lone scoring opportunity came up short as junior kicker Luke Ferguson missed wide right on a 23-yard field goal with 19 seconds left in the opening quarter as redshirt junior Stephen Hogan's hold was hampered by a poor center snap. ULM's best scoring chance came early in the second quarter as A-State quarterback Fredi Knighten's fumble was recovered by Cordero Smith on the Red Wolves' 32-yard line, but four plays later redshirt senior defensive back Frankie Jackson forced a fumble. Jackson dislodged the ball loose from running back Tyler Cain at the A-State 13-yard line with redshirt senior linebacker Qushaun Lee recovering the ball at the Red Wolves' 11-line mark.
The contest remained scoreless the first six minutes of the second half until with 8:51 remaining in the third quarter as A-State went up 7-0 after completing a 71-yard, three-play drive on its second possession of the half. A 68-yard run through the Warhawks' defense by junior running back Michael Gordon set up the Red Wolves' scoring play, which culminated on a three-yard Fredi Knighten TD rush off right tackle. Gordon took Knighten's handoff and made it all the way to the ULM three-yard line before tackled from behind. On its next possession, A-State found the end zone once again at the 1:38 mark to claim a 14-0 lead. Knighten connected on a 15-yard pass play with redshirt junior wideout J.D. McKissic and then one of 25 yards to redshirt junior wide receiver Tres Houston to highlight the scoring drive. A fade pass covering 12 yards from Knighten to junior receiver Tyler Trosin in the corner of the end zone gave A-State its second TD on the night.
Trailing by two touchdowns, ULM cut A-State's lead in half early in the fourth quarter as quarterback Pete Thomas threw a 59-yard strike to wideout Ajalen Holley on a deep post route to make it a 14-7 game with 12:21 on the clock. The Red Wolves came right back with scores on their next two possessions as Fredi Knighten ran for touchdowns covering 29 and 12 yards. Knighten's 29-yard keeper gave A-State a 21-7 lead at 10:08 and then his 12-yard dash with 9:13 left gave the hosts a 28-7 advantage. ULM tallied the contest's final points with 1:30 to be played on a 41-yard TD pass from backup quarterback Brayle Brown to wide receiver Kenzee Jackson.
A-State compiled 572 yards of total offense while ULM recorded a 348-yards output in a game featuring a combined 19 penalties for 179 yards and five turnovers. Knighten's 284 yards in passing came on 21-of-36 completions and was intercepted twice. The starting signal-caller also ran for another 71 yards and scored three times on 20 carries. J.D. McKissic caught eight passes for 120 yards and redshirt frosh wide receiver Dijon Paschal had five grabs for 82 yards.
On the ULM side, Pete Thomas completed 21-of-39 passes for 181 yards and a TD. Wide receiver Rashon Ceaser made a game-leading 10 catches for 82 yards and Kenzee Jackson also accumulated 82 receiving yards on six receptions.
Defensively, sophomore linebacker Xavier Woodson's 10 total tackles (seven solos) and three tackles for minus 12 yards was tops for A-State. Frankie Jackson chipped in with five stops. Woodson along with freshman defensive end Caleb Caston, freshman defensive back Charles Grant, and redshirt junior end Chris Stone each notched a quarterback sack. ULM was led by nose tackle Gerrand Johnson with 11 tackles (nine solos) and defensive end Joey Gautney contributed 10 stops (six solos).
"