Class 7A Week 6 Rankings, Notes & Picks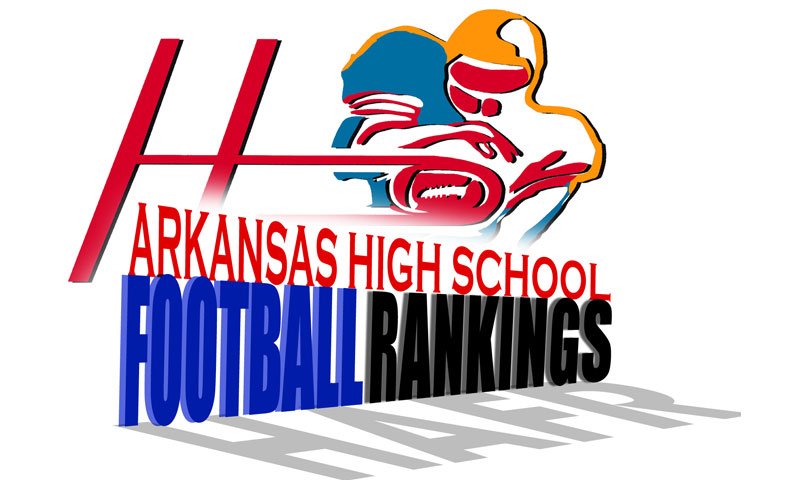 Class 7A Rankings
Week 6, 2022
Seventy Seven's Publishing
1. Bryant (4-0)
2. Conway (5-0)
3. Cabot (4-1)
4. Bentonville (4-1)
5. Rogers (5-0)
6. Fayetteville (3-2)
7. Bentonville West (3-2)
8. North LR (2-3)
9. FS Northside (2-3)
10. Rogers Heritage (3-2)
11. FS Southside (1-4)
13. Jonesboro (1-4)
14. LR Southwest (1-4)
15. Springdale (1-4)
12. Har-Ber (0-5)
16. LR Central (0-5)
LAST WEEK 
Hootens.com predicted 7 of 8 games (87.5 percent) involving Class 7A teams and is 32-7 (82 percent) in Class 7A.
WEEK 6 PREDICTIONS (favored team in ALL CAPS, highlighted in yellow)
HOOTENS.COM GAME OF THE WEEK
NO. 2. CONWAY at No. 3 Cabot
The winner of this game will have the inside track at earning a first-round bye in this year's Class 7A state playoffs. Conway (5-0) averages 47.0 points per game and QB Donovyn Omolo has thrown 15 TD passes. Conway Coach Keith Fimple said Cabot is a formidable foe. "There's not an easy week in this conference," he said. "We don't worry about who we are playing. Let's just worry about ourselves."
Cabot's lone loss came against Ruston, La., 17-14. "I've been really pleased with their play, their practice and their effort," Cabot Coach Scott Reed said. The Panthers are averaging more than 200 rushing yards per game. Evion Jimerson leads Cabot with 610 yards rushing and 5 TDs. QB Abe Owen has rushed for 7 TDs while throwing for 672 yards. 
7A CENTRAL
LR Central at BRYANT: LR Central has lost 16 consecutive, and things don't get any easier this week against the Hornets, who have won four consecutive Class 7A titles. Central's last win was 37-35  over Fayetteville in the first round of the Class 7A playoffs in 2020. Bryant QB Jordan Walker completed 20 of 28 passes for 246 yards and 2 TDs in a 43-14 win over Jonesboro. 
LR Southwest at NORTH LR: LR Southwest suffered a second consecutive shutout — losing to Cabot 41-0. North LR lost to Conway 35-0 after trailing 7-0 after one quarter.
Jonesboro at FS NORTHSIDE: Jonesboro (1-4 overall, 0-2 in conference) is coming off a 43-12 loss to Bryant. Northside is 2-3 after a rout of LR Central. QB Daemarion Savoy threw 5 TD passes in the win.
7A WEST
BENTONVILLE at Rogers Heritage: Bentonville pulled away to a 48-14 win over FS Southside, scoring 34 points in the second half. Bentonville DB JT Tomescko intercepted 2 Southside passes in the win. Heritage beat Har-Ber for the first time – 41-39. QB Carter Hensley threw for 276 yards and 2 TDs. 
ROGERS at Bentonville West: Rogers' JT Miller kicked a 38-yard field goal as time expired as the Mounties beat Fayetteville 29-28 for their first win over the Bulldogs since 2006. Bentonville West routed Springdale 41-0. QB Jake Casey passed for 251 yards and 4 TDs. 
FS Southside at FAYETTEVILLE: Southside QB Carter Nye passed for 303 yards, but the Mavericks fell to 1-4 with a 48-14 loss to Bentonville. Fayetteville lost to Rogers for the first time since 2006 – on a last-second FG. QB Drake Lindsey passed for 365 yards in the loss. 
Har-Ber at SPRINGDALE: Springdale Har-Ber and Springdale are a combined 1-9 this season, with Springdale coming away with a win over Rogers Heritage. Har-Ber is averaging 11.4 points per game. Springdale averages 17.6 points per game.