Class 4A Week 6 Rankings, Notes & Picks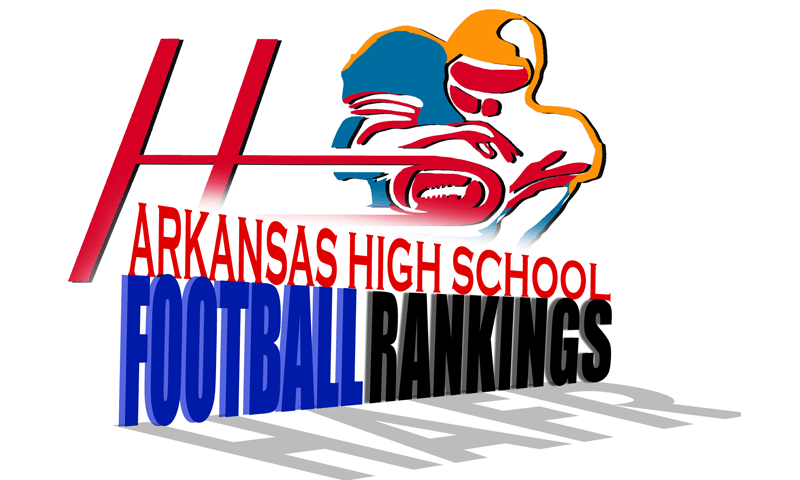 Hootens.com Rankings
Class 4A, Week 6, 2016
Copyright Hooten Publishing, Inc.
1. Nashville (5-0)
2. Warren (5-0)
3. Shiloh Christian (5-0)
4. Joe T. Robinson (5-0)
5. Pea Ridge (5-0)
6. CAC (4-1)
7. Prairie Grove (5-0)
8. Arkadelphia (3-2)
9. Pocahontas (4-1)
10. Hamburg (3-2)
11. Ashdown (4-1)
12. Dover (5-0)
13. Dumas (4-1)
14. Gosnell (4-1)
15. Mena (3-2)
16. Dardanelle (3-2)
17. Pottsville (2-3)
18. Booneville (2-3)
19. Gravette (3-2)
20. Malvern (3-2)
21. Ozark (2-3)
22. Heber Springs (2-3)
23. Trumann (3-2)
24. Stuttgart (2-3)
25. Southside Batesville (3-2)
26. West Helena (3-2)
27. Monticello (2-3)
28. Cave City (3-2)
29. Riverview (2-3)
30. Highland (3-2)
31. Dollarway (1-3)
32. Lonoke (2-3)
33. Jonesboro Westside (2-3)
34. Crossett (0-5)
35. Waldron (3-2)
36. Star City (1-4)
37. Brookland (2-3)
38. Berryville (3-2)
39. Fountain Lake (0-5)
40. Gentry (2-3)
41. Huntsville (1-4)
42. Lincoln (1-4)
43. DeWitt (0-5)
44. Bauxite (0-5)
45. West Fork (1-4)
46. Baptist Prep (0-5)
47. Subiaco Academy (0-5)
48. Harrisburg (0-5)

HOOTENS.COM GAME OF THE WEEK
No. 4 Joe T. Robinson at No. 1 Nashville
This battle of unbeatens could develop into a shootout. It's homecoming in Nashville and the Scrappers lead the nation in scoring with 67 points per game, and the starters haven't played in the second half of three games. The Scrappers hung 91 points on Idabel, Okla., in Week 3 and scored 71 the following week against Arkadelphia. Joe T. Robinson scores almost 49 points weekly, highlighted by a 56-point outburst over No. 6 CAC in Week 2.

Nashville averages a mind-boggling 598 yards week. "We spread the ball around, give it to a lot of different guys," Coach Mike Volarvich says. Junior Tyler Hanson impresses at quarterback after playing linebacker last season. Hanson completes 75 percent of his passes (63 of 84) for 1,207 yards and 19 touchdowns, with only one interception. Nashville showcases senior Darius Hopkins and junior Trent Harris in the backfield. Hopkins has 62 carries for 893 yards (14.4 yards per carry) and 17 TDs this fall, and he's yet to play in the fourth quarter. Harris has 48 carries for 591 yards (12.3 ypc). Nashville juniors Ty Pettway (21 catches, 454 yards and eight TDs) and Domonick Kight (16 catches, 349 yards and six TDs) draw attention on the perimeter. Nashville could make some changes on a defense that surrenders 39 points per game. Senior safety Hunter White paces the Scrappers with 58 tackles, including 16 against Idabel, Okla., and 15 against Arkadelphia.

Joe T. Robinson averages 472 yards per game, and the Senator starters haven't played much in the second half this season. Senior QB Hunter Eskola comprehends the scheme. The coaches son completes 54 of 75 passes (72 percent) for 1,526 yards and 22 TDs, with just two interceptions. Senior Koilan Jackson has 24 receptions for 597 yards (25 yards per catch) and seven TDs, while junior Nathan Page has 19 receptions for 726 yards (38 yards per catch) and 10 TDs). Four Robinson players were in a car wreck last Thursday, but three played against Arkadelphia. Senior end Jack Reynolds likely misses his second straight game this week after hurting his shoulder in the accident. Robinson's first-team D held Arkadelphia to three points. "Defense is our most underrated part, nobody gives us any credit," Coach Todd Eskola says.

TV SHOW
Hooten's Arkansas Football TV show previews the Razorbacks on KATV (Channel 7) at 10:30 a.m. Saturday's this fall.

LAST WEEK
Hootens.com correctly predicted 21 of 24 games (88 percent). For the season, Hootens.com has predicted 147 of 178 games (83 percent).

WEEK 6 PREDICTIONS (favored team in CAPS followed by point spread)
1-4A
GENTRY (2) at Huntsville: Huntsville beat Gentry by one point in overtime last season. But the 2016 Eagles give up 41 points per game and have surrendered at least six TDs in each of the past four games. Gentry rushes for 314 yards weekly. Junior QB Jon Faulkenberry has 86 carries for 749 yards and 10 TDs this season, and completed eight of 22 passes for 202 yards and two TDs.
PEA RIDGE (28) at Gravette: Gravette upset Pea Ridge 22-12 last season. Gravette played well in the first half (trailed 15-0 at halftime) of last week's 35-0 loss to unbeaten Prairie Grove. Pea Ridge first-year offensive coordinator Crosby Tuck has added tempo to the dominant running attack. Junior QB Jakota Sainsbury completes 37 of 59 passes (63 percent) for 641 yards and seven TDs, while senior Zaine Holley has 75 carries for 563 yards and seven TDs.
BERRYVILLE (3) at Lincoln: Berryville's shift to the Wing T continues paying dividends. The Bobcats upset Gentry 52-44 a week ago after racing to a 14-0 first-quarter advantage.  Berryville senior Jacob Graham has rushed for 516 yards and seven TDs this season. Lincoln had an identical 1-4 record last season before the Wolves ripped off three wins in its next four games to qualify for the playoffs.
PRAIRIE GROVE (1) at Shiloh Christian: These two along with Pea Ridge are undefeated and will decide the conference title over the next five weeks. Shiloh Christian has won four of the past six in the series, although Prairie Grove won last year's shootout 62-33. Prairie Grove senior receiver Isaac Disney often draws double coverage, freeing up junior halfback and leading rusher Anthony Johnson. Seniors Reed Orr and Kyle Sam also run the ball and are among the leading tacklers on defense. Shiloh Christian is 5-0 for the first time since 2006. The Saints average 487 yards per game. Senior QB Connor Reece completes 86 of 132 passes (65 percent) for 1,395 yards and 16 TDs this season, and he's rushed for 338 yards and three TDs. Juniors Andrew Osbourne (36 tackles) and Cole Tutt (29 tackles) top Shiloh's tackle chart. The Saints play Broc Berus (21 tackles) in multiple spots, depending on the scheme.

2-4A
Heber Springs at CAC (8): This game could decide the conference title. After starting the season 0-3, Heber Springs has consecutive wins over Lonoke and Stuttgart by a combined 104-50. Panther junior QB Brandon Loethen completes 58 of 95 passes (61 percent) for 983 yards and six TDs this season, while junior Andrew Engel has 72 carries for 455 yards and six TDs. CAC's paltry rushing attack produces just 72 yards per game, but the Mustangs are improving up front, Coach Tommy Shoemaker says. Mustang senior QB Noah Evans completes 92 of 149 passes (62 percent) for 1,413 yards and 17 TDs, with six interceptions. Senior Josh Johnson returned from an ankle injury last week (missed two games), catching seven passes for 60 yards and two TDs.
Southside Batesville at LONOKE (2): Former Lonoke coach Doug Bost resigned last Tuesday and the Jackrabbits won their first game under interim coach Taggert Moore, besting winless Baptist Prep 33-7. Lonoke led 26-0 halftime. QB Logan Dozier completed eight of 11 passes for 114 yards. Improved Southside Batesville lost at Stuttgart by seven points Week 4 and roughed up Riverview by 22 points last week. Sophomore Caden Huskey racked up 10 tackles and one interception against Riverview.
WEST HELENA (16) at Riverview: West Helena trailed CAC 21-18 in the third quarter last week before losing 35-26. Cougar defensive linemen Damien McDonald (6-1, 245) and Jerry Beckwood (6-2, 240) cause problems for Riverview's  offensive line. Riverview must find consistency at QB (33 percent completion rate).
Baptist Prep at STUTTGART (20): This is the first meeting between these teams. Stuttgart gave up a punt return and a fumble return for TDs in last week's 27-point loss at Heber Springs. Baptist Prep senior Dylan Hogan ran 9 yards for a TD in last week's 27-point loss to Lonoke.

3-4A
POCAHONTAS (26) at Brookland: Pocahontas' offense was jolted two weeks ago when senior Haston Orewiler took over at QB. Orewiler has completed 18 of 28 passes for 287 yards and five TDs during that span, throwing only one interception. He also averages 7 yards per carry. Senior Barkley Sorg has 112 carries for 755 yards and 10 TDs this fall. Brookland gives up 42 points per game, and the Bearcats have surrendered at least four TDs in every game this fall.
JONESBORO WESTSIDE (1) at Cave City: This game has playoff implications. Jonesboro Westside must regroup after last week's one-point overtime loss at Trumann. Westside senior Tyke Taylor paces the Warrior rushing attack. Cave City turned the ball over three times and surrendered 353 yards last week at Gosnell.
GOSNELL (7) at Trumann: Gosnell has won 21 of its past 23 conference games. The Pirates forced three turnovers and gave up just 187 yards in last week's 32-point homecoming win over Cave City.
HIGHLAND (31) at Harrisburg: Highland sophomore QB Tristan Hudson generated more than 500 yards and eight TDs in last week's 76-62 win over Brookland. Senior Preston Curley caught nine passes for 162 yards and two scores. Struggling Harrisburg has won eight of its past 45 games. The Hornets have scored just 20 points the past three weeks.

4-4A
West Fork at DARDANELLE (35): West Fork beat Dardanelle both times when the Tigers were previously in the 4-4A (2008-2009). West Fork has scored a TD or less in four games this season. Dardanelle senior Dakota Rowland ran 25 times for 213 yards and two TDs in last week's 17-point win at Pottsville. Rowland has 96 carries for 740 yards (7.8 yards per carry) and nine TDs this season. Junior Temo Martinez has made all 19 extra point attempts, four field goals and averages 43 yards per punt.
Booneville at DOVER (4): Dover has never beaten Booneville. The undefeated Pirates average 44 points per game this fall, and they stuffed Subiaco Academy 42-13 last week. Senior Ben Dale ran for a pair of TDs at Subiaco Academy. Booneville gets better each week. The Bearcats shut out Ozark 14-0 last week, their first shutout since blanking Danville 47-0 in Week 6, 2014. Booneville sophomore Brandon Ulmer started at QB against Ozark.
Subiaco Academy at OZARK (24): Ozark has won seven of the past nine over Subiaco Academy. The Trojans have scored a TD or less in three of five losses this season. Ozark senior receiver Daniel Richard has 16 catches for 241 yards and four TDs this fall.
POTTSVILLE (7) at Waldron: Pottsville has never lost to Waldron. Apache sophomores Kurtis Kemp (90 carries, 508 yards) and Kade England (49 carries, 309 yards) pace a rushing attack that averages 234 yards weekly. Upstart Waldron likely needs two more wins to secure its first playoff appearance since 2003. Junior QB Trey Williams has 47 carries for 351 yards and seven TDs this fall.

7-4A
Joe T. Robinson at NASHVILLE (7): See Hootens.com Class 4A Game of the Week.
ARKADELPHIA (9) at Fountain Lake: Arkadelphia has won two of the past three over Fountain Lake, including a five-point playoff triumph last season and a double overtime victory in 2014. Arkadelphia has been outscored 117-49 the past two weeks in losses to Nashville and Joe T. Robinson, while Fountain Lake lost to the same two opponents by a combined 112-47. Cobra senior QB Hunter Bryant has passed for 769 yards and six TDs this season.
ASHDOWN (7) at Malvern: Malvern trailed Mena by seven points in the second half last week, but lost 45-21. The Leopard D struggled to stop Mena's running attack. Ashdown beat Mena by one point in Week 4, and the Panthers pounded winless Bauxite 48-3 last week. Junior QB Jaden Hill threw three TDs and ran for another at Bauxite.
Bauxite at MENA (24): It's homecoming in Mena, and two years the Bearcats led Bauxite 8-6 at halftime on Homecoming before easing to a 28-point victory. The Bearcats were up on Malvern by 10 points at halftime a week ago and ran to a convincing 45-21 win. Junior QB Carson Cannon ran for 114 yards and four TDs and passed for 87 yards and two scores.

8-4A
DeWitt at CROSSETT (7): A battle of winless teams. DeWitt gets outscored an average of 23 weekly, and the Dragons have lost two games by a TD or less (at Carlisle 30-26 and at Dollarway 28-26). Dragon senior QB Jamari Gamble has passed for 103 yards and one TD this year and rushed for 181 yards and two TDs. Crossett gets outscored 32-13 a game. Junior Joseph Monroe has rushed for 304 yards and a pair of TDs.
Dollarway at MONTICELLO (2): The winner makes strides toward the playoffs. Monticello averages just 15 points and 211 yards per game. The Billies must get more consistent at QB (thrown seven interceptions). Senior Jeff Carmical has passed for 467 yards and two TDs, and rushed for 225 yards and two scores. Senior end Colby Boykin (27 tackles) plays solid at end. Coach Lee Hardiman won his first game at Dollarway since 1992 last week, edging DeWitt by two points. Senior Markel Woolfork's kick return for a TD sparked the Cardinals, who average just 140 yards per game.
HAMBURG (25) at Star City: Hamburg has won three straight games since starting the season 0-2. The Lions jumped on Monticello last week, leading 35-0 in the third quarter. Senior QB Stetson Shelby passed for 194 yards and three TDs against Monticello. Struggling Star City averages 14 points and 141 yards per game.
Dumas at WARREN (14): Warren has won five straight over Dumas since losing 36-25 in 2010. The undefeated Lumberjacks average 44 ppg. Senior Dennis Daniels has scored TDs this year rushing, returning kicks and returning fumbles. Dumas' rushing attack (381 yards per game) could cause Warren some problems. Senior D.J. Fuller has 768 yards and 17 TDs this fall, while junior Jaquis Fisher has 652 yards and eight scores.