Class 7A - Week 5 - 2015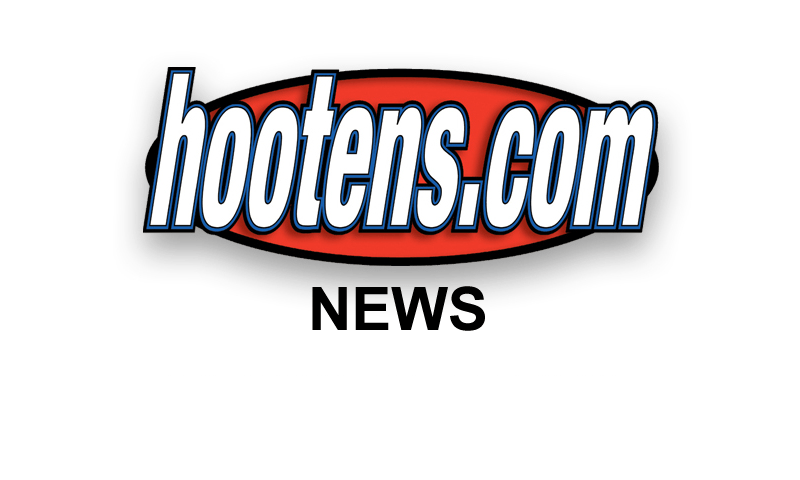 Hooten's Arkansas Football Rankings
Class 7A, Week 5, 2015
Copyright Hooten Publishing, Inc.

1. Fayetteville (4-0)
2. Bentonville (4-0)
3. Har-Ber (3-1)
4. Cabot (4-0)
5. FS Southside (2-2)
6. Bryant (4-0)
7. Conway (2-2)
8. FS Northside (1-3)
9. West Memphis (3-1)
10. LR Catholic (1-3)
11. Springdale (1-3)
12. Heritage (0-4)
13. LR Central (1-3)
14. North LR (0-4)
15. Rogers (0-4)
16. Van Buren (2-2)

HOOTENS.COM GAME OF THE WEEK
No. 9 LR Catholic at No. 6 Bryant.
Undefeated Bryant outscores opponents 29-15. Phillip Isom-Green's 88-yard kick return in the final minute lifted Bryant to a 27-24 win at Russellville last week. The Hornet's leading rusher Savonte Turner suffered a compound fracture to his lower leg early in the game but versatile junior DeAmonte Terry filled in nicely with a career-high 167 yards rushing.
Little Rock Catholic misses standout QB Andre Sale to injury for at least another week. Catholic first two games were decided in overtime, winning at North LR 32-25 before losing to Cabot 40-33. The Rockets, without Sale, lost the past two Fridays to Class 6A members LR Parkview and Alma by a combined 41 points.
"Catholic is efficient on offense and unpredictable on defense," Bryant coach Paul Calley says. "They are going to have some big plays defensively. Hopefully, we will have some big plays offensively."
Bryant owns Catholic, winning five of the past six meetings, including a 34-7 romp last year. The Rockets knocked off Bryant's 2013 conference championship team 37-19 at Bryant.
Bryant junior kicker Hayden Ray, playing football for just the second season, has hit 6 of 7 field goals and 16 of 17 extra points this season, Calley says. Watch highlights of Bryant's Week 4 loss to Russellville here.

LAST WEEK
Hootens.com correctly predicted winners in all 11 games (100 percent) involving Class 7A teams, nailing the points spread on Conway by 14 over Siloam Springs and Springdale by 3 over Heritage to end the Bulldogs 16-game losing streak. For the season, Hootens.com is 41-12 (77 percent) predicting 7A winners.

WEEK 5 PREDICTIONS (favored teams in ALL CAPS)
7A/6A Central
LR Catholic at BRYANT (17): See hootens.com Class 7A Game of the Week.
CONWAY (7) at Van Buren: Conway trailed Siloam Springs early last Friday before returning a fumble 84 yards, sparking a 38-24 win. Conway QB Breylin Smith completed 45 percent of his passes for 216 yards and two TDs against the Class 6A Panthers. Van Buren has beaten Class 5A members White Hall and Farmington for its wins. The Pointers got gutted at Class 6A No. 2 Greenwood 45-14 last week.
GREENWOOD (21) at Russellville: Russellville led Bryant 17-3 at halftime and 24-20 late before giving up a kick return in the final seconds. Russellville has lost 15 of its past 17 league games. Greenwood has defeated Russellville the past three years by an average of 37 points. Watch highlights of Bryant's Week 4 loss to Russellville here.
ALMA (4) at Siloam Springs: Alma rides a three-game win streak while Siloam enters October banged up after last week's 38-24 loss at Class 7A Conway. Siloam Springs beat Alma last year for the first time in seven seasons, and just the second time since 1989.

7A/6A East
Marion at CABOT (21): Undefeated Cabot outscores opponents 36.75 to 12.5 weekly. Cabot cruised past North LR 34-3 last Friday. Class 6A Marion fell to Class 7A West Memphis 34-21 last week, its first loss of the year.
LR Central at JONESBORO (3): Little Rock Central seniors Richard Hayes and Cavan Polite combined for 289 yards on 50 carries in last week's 24-14 win over Searcy. Jonesboro has beat Central the past three seasons by an average of 11 points. The Hurricane gave up 519 total yards in last week's 83-41 win over Mountain Home but piled up 778 yards. Watch highlights of LR Central's Week 4 win over LR Searcy here.
NORTH LR (8) at Mountain Home: North LR travels 3 hours for its first win of the season. Mountain Home ran 86 plays (316 yards passing and 24 first downs) last week but were outgained 778-519 in a 83-41 loss at Jonesboro.
West Memphis at SEARCY (1): West Memphis off to its best start in three years. West Memphis scored its 12th consecutive win over neighbor Marion 34-21 last Friday. Searcy scored twice in the fourth quarter during last week's 24-14 loss at LR Central. The Lions have defeated West Memphis the past three seasons by a combined 10 points. Watch highlights of Searcy's Week 4 loss to LR Central here.

7A West
BENTONVILLE (16) at FS Northside: FS Southside led No. 2 Bentonville til 10 seconds remained in the first half last Friday but were outscored 28-0 in the second half. The Tigers scored three TDs in the final five minutes of the third quarter. Bentonville tackled Southside's QB in the backfield six times and leading receiver Clay Barganier made a season-high 10 catches against the Rebels.
FS Southside at FAYETTEVILLE (14): Fayetteville has beaten Southside 12 of the past 13 meetings, including 7-0 last October and 56-14 in the playoffs last November. Undefeated Fayetteville, which forced four turnovers in last week's 46-19 win over FS Northside, outscores opponents 53.25 to 15 weekly. Junior QB Taylor Powell, who played in the fourth quarter for the first time last Friday, completes 75 percent of his passes for 1,193 yards this season. FS Southside led No. 2 Bentonville til 10 seconds remained in the first half last Friday but were outscored 28-0 in the second half.
SPRINGDALE HAR-BER (21) at Springdale: Har-Ber heads across town to Jarrell Williams Bulldog Stadium with former Springdale QB Fuller Chandler on its side this fall. Chandler, who passed for more than 2,000 yards last season at SHS, leads Har-Ber completing 66 percent of his passes for 937 yards with 14 TDs and just one interception. As predicted here, Springdale ended its 16-game losing streak with a 3-point win over Rogers Heritage last Friday. Har-Ber's run defense might be suspect but Springdale's rush attack can't challenge it.
Rogers Heritage at ROGERS (6): Rogers trailed No. 3 Har-Ber just 21-10 at halftime last Friday while Springdale ended its 16-game losing streak with a 3-point win over Heritage. Heritage's only victory came in Kansas, the War Eagles had to forfeit it earlier this week for using an ineligible player. Rogers has lost 12 of its 14 games, including 23-21 at Heritage last fall.