Class 2A - Week 5 - 2015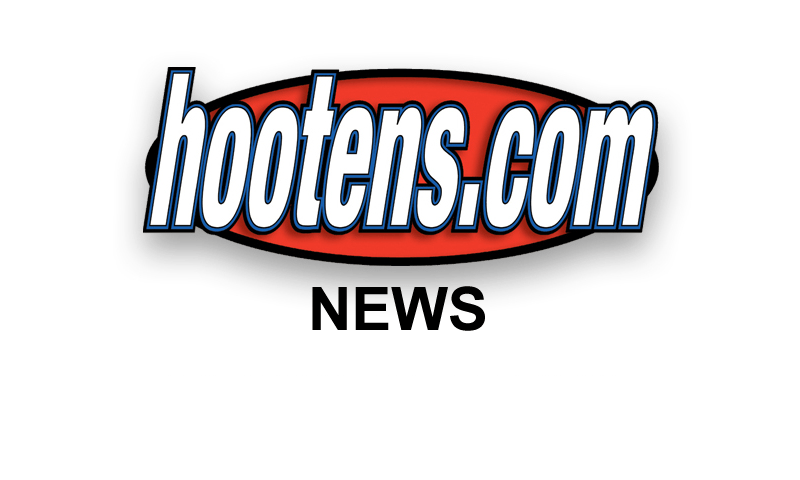 Hootens.com Rankings
Class 2A, Week 5, 2015
Copyright Hooten Publishing, Inc.

1. Rison (3-1)
2. Junction City (2-2)
3. McCrory (4-0)
4. Mount Ida (4-0)
5. Earle (3-1)
6. Hector (4-0)
7. Cross County (4-0)
8. Des Arc (3-1)
9. Conway Christian (2-2)
10. England (4-0)
11. Hazen (1-3)
12. Gurdon (1-3)
13. Lafayette County (3-1)
14. Spring Hill (4-0)
15. Brinkley (3-1)
16. Marked Tree (2-2)
17. Dierks (2-2)
18. Hermitage (2-2)
19. Strong (1-3)
20. Murfreesboro (1-3)
21. Parkers Chapel (2-2)
22. Hackett (3-1)
23. Bearden (1-1)
24. Magnet Cove (1-3)
25. Mountainburg (4-0)
26. Walnut Ridge (2-2)
27. Salem (2-2)
28. Quitman (3-1)
29. Carlisle (1-3)
30. Woodlawn (1-1)
31. Augusta (2-2)
32. E. Poinsett County (1-3)
33. Poyen (1-3)
34. Palestine-Wheatley (2-2)
35. Mineral Springs (0-3)
36. Foreman (1-3)
37. Bigelow (0-4)
38. J.C. Westside (2-2)
39. Clarendon (0-4)
40. Midland (0-4)
41. Union Christian (1-3)
42. Marvell (0-4)
43. Magazine (0-4)
44. Mountain Pine (1-3)
45. Decatur (0-4)
46. W. Yell County (0-4)
47. Cutter M. Star (0-4)
48. Rector (0-4)

GAME OF THE WEEK
No. 13 Lafayette County at No. 14 Spring Hill
After a winless 2014, undefeated Spring Hill qualifies as the turnaround team in Class 2A. The junior-oriented Bears hand the football up to 30 times a game to senior RB Jacob Crow (5-8, 190, 4.6 speed), who's nearing 800 yards. Junior Dylan Watson (6-5, 265) has emerged on the offensive line, and junior Josh Winfield is the strongest Bear up front. Those two and senior linebacker Colton Featherston lead the team in tackles.
Lafayette County is not a one-man wrecking crew any more. Senior RB Tre' Burks has carried just 59 times for 728 yards. Junior WR Cualan Williams is gaining DI recruiting attention with seven receptions for 324 yards and seven TDs. The Cougars have not committed a significant turnover since Week 1. Junior G/LB Matthew Fenske paces them with 33 tackles. Proximity (41 miles) has turned this game into a new rivalry. Both teams consider this a statement game, and it ranks as the biggest for Spring Hill in four years.

LAST WEEK
Hootens.com picked 18 of 23 games (78 percent) involving Class 2A teams. It has correctly picked 102 of 129 (79 percent) for the season.

WEEK 5 PREDICTIONS (favored team in ALL CAPS followed by point spread)
3-2A
CROSS COUNTY (2) at Walnut Ridge: Walnut Ridge's Spread attack will test a Cross County secondary missing three starters with injuries, including cornerback and leading rusher Anfernee Davis. Davis (hip) left last week's 37-21 win over Marked Tree in the first quarter and did not return. Cross County's defense allowed 168 rushing yard in the first half but just 14 rushing yards and one score in the second half with senior LB Holden Byassee leading the way. Watch highlights of Cross County's Week 4 win over Marked Tree here.
EARLE (8) at Marked Tree: Earle sophomore QB Gerry Bohanon (thigh bruise) missed most of the first three weeks but returned last week to complete 14 of 21 passes for 320 yards and four TDs in a 58-21 win over Midland. Marked Tree's Double Wing confounded Cross County in the first half last week for 168 rushing yards. Watch highlights of Marked Tree's Week 4 loss to Cross County here.
E. POINSETT COUNTY (2) at Midland: EPC (1-3) really struggling with turnovers, including six last week in 50-24 loss to Salem. Receiver-turned-QB Clay Malone completed eight of 22 passes for 123 yards and a TD with two INTs. EPC ran 32 times for 98 yards. Second-year varsity program Midland (0-4), which plays its first home game Friday night, had scored 24 points in three losses before putting up 22 points last week in a 34-point loss to Earle.
SALEM (24) at Rector: Salem riding high after holding EPC to less than 250 yards while forcing six turnovers in a 50-24 victory. Rector has lost 13 games in a row.

4-2A
Western Yell County at HACKETT (42): No. 22 Hackett dumped Decatur 44-6 last week when senior QB Jacob McClure passed for four TDs, three to junior Ely Stormes. Western Yell trailed league-leading Hector 27-0 in the first quarter and lost 43-0. WYC has scored eight points this fall, while giving up 136 points.
Magazine at HECTOR (35): No. 6 Hector worked on its passing game last week in a clear-the-bench (43-0) win over Western Yell. Magazine had the lead and the football with 50 seconds left but fumbled and lost to Union Christian 34-30.
MOUNTAINBURG (10) at Clarendon: Mountainburg senior RB Clayton Stephenson piling up the numbers, carrying 19 times last week for 191 yards and four TDs in a 47-12 win over J.C. Westside.
Decatur at J.C. WESTSIDE (15): Decatur has mustered 13 total points in four losses, while allowing 44 ppg.
UNION CHRISTIAN is open.

5-2A
ENGLAND (29) at Bigelow: No. 10 England, with four wins over teams with a combined record of 3-12, ambushed Magnet Cove 51-7 last week to set up next week's showdown with Conway Christian. Junior QB Brayden Brazeal is off to a torrid start, completing 70 percent of his passes for 950 yards and 11 TDs without an interception. Senior Xavier Iverson and junior tight end B.J. Thompson (6-5, 170) average 22 and 20 yards per reception, respectively. Bigelow just lost to Quitman for the first time in eight meetings despite the return of junior QB Justin Testerman (concussion).
Mountain Pine at CONWAY CHRISTIAN (35): Mountain Pine ended its losing streak at 33 games last week with a 42-24 win over Cutter Morning Star. No. 9 Conway Christian streaking toward a showdown next week at unbeaten England, likely for the conference championship. Conway Christian has been pass heavy so far with senior Jakob Henry completing 64 percent of his passes for 1,190 yards and 16 TDs with one INT. Seniors Jon Mark Wood and Clayton Dent and junior Seth Smith have combined for 56 receptions and 1,099 yards.
QUITMAN (21) at Cutter M. Star: Quitman just notched its first win over Bigelow in eight tries. Cutter M. Star has ended two of the state's longer losing streaks this season by falling to Drew Central (43 games) and Mountain Pine (33 games).
Poyen at MAGNET COVE (6): Magnet Cove may be shellshocked after England's arial attack averaged 21 yards per completion last week. England bombed Magnet Cove 51-7. A year ago, Poyen embarrassed Magnet Cove 40-7. Relentless middle linebacker Zac Stewart and senior RB/WR Sam Jordan make plays on both sides of the ball for Poyen.

6-2A
Augusta at DES ARC (14): Des Arc might have overlooked improved Carlisle last week and had to rally for a 28-24 win. All-league RB/LB Jalin Brown makes plays for Augusta. Augusta stopped a two-point conversion attempt last week to knock off Palestine-Wheatley.
Brinkley at HAZEN (1): Hazen is 1-3 and struggling to find the end zone. The Hornets managed 147 yards last week on McCrory's first-team defense with senior RB Logan Penn gaining 82 of those yards. In a 32-14 loss, Hazen scored on McCrory reserves as time expired. Watch highlights of Hazen's Week 4 loss to McCrory here.
CARLISLE (42) at Marvell: Carlisle stays in playoff mix, while Marvell drops its 15th in a row. Marvell had seven turnovers and netted 7 yards last week in a 60-0 loss to No. 1 Rison.
MCCRORY (35) at Pal-Wheatley: Junior tackles Bradley Wiggins and Jamone McCoy and senior center Garrett Coley paved the way last week for senor RB Kaigen Rogo's 174 yards and three TDs on 20 attempts vs. Hazen. McCrory dropped Hazen 32-14. Senior QB Cade Campbell passed for 62 yards, ran for 55 yards and scored two TDs. Senior LB Hunter Davis collected 19 tackles, while Campbell made 14 stops. Watch highlights of McCrory's Week 4 win over Hazen here.
MOUNTAINBURG (10) at Clarendon: Mountainburg senior RB Clayton Stephenson piling up numbers, carrying 19 times last week for 191 yards and four TDs in a 47-12 win over J.C. Westside.

7-2A
LAFAYETTE COUNTY (6) at Spring Hill: See Game of the Week.
DIERKS (21) at Foreman: Dierks lacks team speed, but senior RB Trendin McKinney (5-9, 215) can punish defenses as he did last week with 30 carries for 143 yards and a TD in a 19-point loss to Gurdon. McKinney carried 21 times Week 4 for 119 yards and a TD against Fouke.
Mineral Springs at GURDON (28): Gurdon getting healthier. Senior RB Jackie Harvell has rushed for 725 yards (9 ypc) and seven TDs. Senior QB Parker Whitson turned in his best passing performance of the fall last week, completing eight of 10 for 148 yards and two TDs. Harvell leads Gurdon with 24 tackles and two interceptions.
Murfreesboro at MOUNT IDA (13): No. 4 Mount Ida leads all of Class 2A in scoring, averaging 52 points per game. Murfreesboro giving up 36 ppg after a 60-36 loss at Lafayette County. Murfreesboro allowed 17 first downs and 499 yards. Lafayette County RB Tre' Burks ran for 255 yards and three TDs last week, a year after gutting Murfreesboro for 304 yards and six TDs.

8-2A
Bearden at STRONG (1): Bearden should be rested and motivated, Part II. Bearden had two weeks to prepare for Parkers Chapel Week 3 but failed to score on three trips into the red zone and lost 21-14. Strong toppled Parkers Chapel last week behind senior Le'Andre Rucks 160 yards and three TDs on just 11 carries. Senior Marvalus Howard ran 18 times for 109 yards in Strong's most complete game of the year.
Hermitage at RISON (19): Sixteen Hermits scrapped with Junction City for a half last week, trailing 7-6 after the first quarter and by two TDs at halftime. A year ago. Hermitage stayed close to Rison and trailed just 16-14 in the second quarter. Rison pulled away last year 57-20. A week ago, top-ranked Rison blanked Marvell 60-0, marking 35 consecutive seasons the Wildcats have notched at least one shutout, according to historian Stan Sadler.
PARKERS CHAPEL (6) at Woodlawn: The Parkers Chapel roller coaster ride clicks back up this week after beating Bearden two weeks ago and losing last week to Strong. Senior RB Dezmon Jackson managed 48 yards on 19 carries in the loss.
JUNCTION CITY is open.