Hogs must eliminate holding penalties; TV schedule set; more notes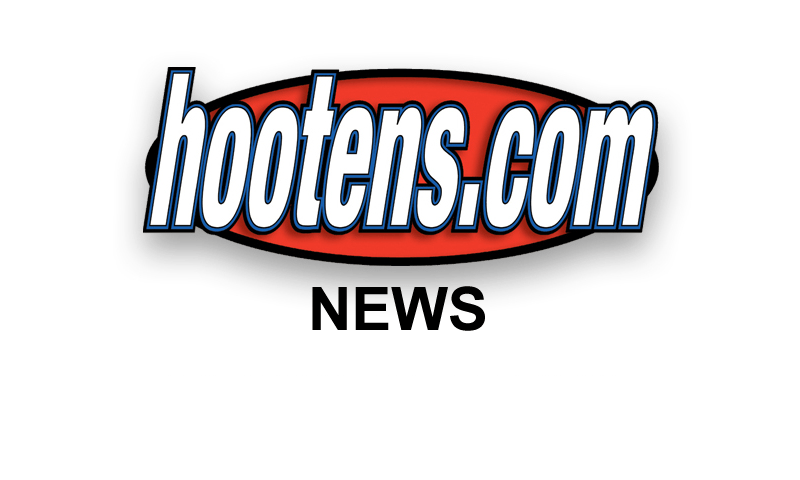 | | |
| --- | --- |
| | |
| | Soph DE TEVIN BEANUM |
FAYETTEVILLE - Arkansas battles Tennessee at 6 p.m. Saturday in Knoxville, Tenn., on ESPN2 and takes on Alabama at 6 p.m. Oct. 10 in Tuscaloosa, Ala., on ESPN.

The TV assignments for the next two weeks were completed Monday as the Razorbacks (1-3, 0-1 in the SEC West) and the Tennessee Volunteers (2-2, 0-1 in the SEC East) try to rebound after heartbreaking SEC season-opening losses.

BOTH BLEW LEADS
Up 27-14 with five minutes left, the Vols lost 28-27 to Florida at the Gators' "Swamp" at Gainesville, Fla.

In Saturday evening's SEC West opener, Arkansas led Texas A&M in the fourth quarter for the second consecutive year. And for the second consecutive year A&M tied the Razorbacks near regulation's end then won in overtime 28-21 last week and 35-28 last year.

In Monday press conferences, Arkansas coach Bret Bielema and Tennessee coach Butch Jones credited their teams for playing well much of their games but despaired they couldn't finish.

In Knoxville, Jones said, "Reviewing the video, I thought we played well enough to win the football game. It comes down, again, to closing games out, which we're all aware of. In order to improve and correct this, we must own it. It starts with me first and foremost, and it starts with everyone within our football organization."

Bielema sang the same tune in Fayetteville, starting with high notes but ending with the blues.

"Saw a lot of things that were positive, but we did enough things to lose the football game," Bielema said.

SELF-INFLICTED WOUNDS
Eleven losing things standing out were penalties, holding and offsides offensively and roughing the passer defensively at the game's most critical junctures.

Penalties cost Arkansas a 16-12 upset loss to Toledo three games ago.

"You're a team that for the two years we've been here that has been one of the least penalized," Bielema said he told his players. "Why is this happening?"

Bielema then explained what he sees.

"A lot of it is, just for a quick second," Bielema said. "There's the old saying you could call holding on every play. You probably can. It's somewhere all over the field. But we've got to eradicate it. We can't even make it questionable. The only thing I asked the officials, 'Let's have it go both ways.'"

Upon reviewing game film, Bielema turned in one play for SEC officiating critiques regarding Arkansas defensive tackle Mitch Loewen trying to pressure A&M quarterback Kyle Allen.

"When they had the long pass that set up their tying (touchdown) Mitch Loewen hit a speed rush on the three technique and got yanked down from behind," Bielema said. "If that call comes back, it literally changes the game. That's how delicate these things are."

NEED FOR SPEED
Bielema, defensive coordinator Robb Smith and defensive line coach Rory Segrest in preseason touted defensive line depth as perhaps the team's defensive strength. But young backup D-linemen Bijhon Jackson, the sophomore from El Dorado, true freshman Hjalte Froholdt and redshirt freshman Arman Watts never got off the bench against A&M's Spread after Texas Tech and its Spread offense QB, Patrick Mahomes, torched Arkansas the week before.

"They don't move as fast as the other guys," Bielema said. "We felt in a game like that getting after the passer, there were some times where we had defensive tackles coming out on contain and missed contain and I think Rory just wanted to go with guys he felt had better athleticism. It just wasn't their kind of game."

Bielema and Smith said Tennessee's more power oriented offense should bring Jackson, Froholdt and Watts back into the fray .

Bielema said Tennessee's offense is more suited to junior defensive end and defensive co-captain JaMichael Winston. Winston didn't start against A&M.

BEANUM, LEDBETTER FLOURISH
Normally one-two on the same side, junior Jeremiah Ledbetter (two TFL vs. A&M) and sophomore Tevin Beanum of Forrest City (one sack) started on opposite flanks against A&M.

"They had been by far our most productive defensive ends through the first three games," Bielema said. "That game kind of fit those two personalities a little bit more. So that's why we went with that start."

NO INJURY ADDITIONS
Bielema said several Hogs were "banged up" from the A&M game, but anticipates all who played against A&M should play at Tennessee.

He remains hopeful that fullback and reserve running back Kody Walker (out since breaking his hand in the Toledo game) can return this week.




"