Class 5A - Week 5 - 2015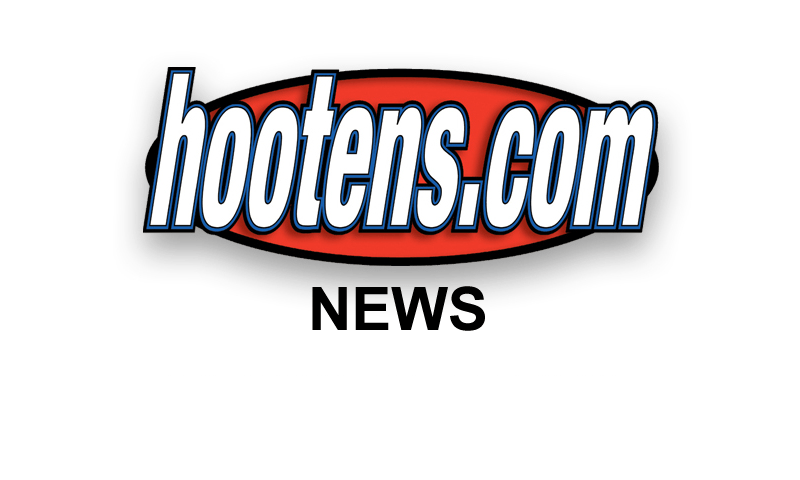 Hootens.com Rankings
Class 5A, Week 5, 2015
Copyright Hooten Publishing, Inc.

1. Pulaski Academy (4-0)
2. LR Christian (4-0)
3. Batesville (2-2)
4. Sylvan Hills (4-0)
5. Watson Chapel (1-3)
6. Hot Springs (3-1)
7. Hope (3-1)
8. LR McClellan (3-1)
9. HS Lakeside (3-1)
10. Wynne (1-3)
11. Greenbrier (2-2)
12. Morrilton (2-2)
13. Blytheville (2-2)
14. Vilonia (3-1)
15. Forrest City (3-1)
16. Camden Fairview (1-3)
17. Harrison (2-2)
18. Beebe (1-3)
19. Nettleton (2-2)
20. Maumelle (1-3)
21. Farmington (2-2)
22. Magnolia (2-2)
23. De Queen (1-3)
24. Mills (1-3)
25. Jacksonville (1-3)
26. Greene County Tech (1-3)
27. Valley View (1-3)
28. Clarksville (1-3)
29. White Hall (0-4)
30. Paragould (0-4)
31. LR Fair (0-4)

GAME OF THE WEEK
No. 1 Pulaski Academy at No. 8 LR McClellan

Little Rock McClellan led Pulaski Academy 14-7 at halftime three years ago, the only time the Bruins have trailed a league opponent that late in a game the past four years. Three former Bruin assistants have coached at LR McClellan the past 10 years. "They know our signals and whether we are going to pass or run before we snap the ball," Pulaski Academy coach Kevin Kelley said. "We used boards to call our plays last year (49-14 win). It slows us down, but keeps them from knowing what we are running."

The Bruins haven't been tested since trailing Wynne 21-7 at halftime Week 2. They outscored Wynne 28-0 in the second half. The Bruins gained 415 yards in the first half of last week's 56-12 win over outmanned Jennings, Mo. Sophomore QB Layne Hatcher has passed 1,293 yards and 16 touchdowns this fall, while senior playmaker Tre Bruce has thrown a TD pass, ran for two scores and caught three TDs. Senior Zack Kelley tore his ACL in July, underwent aggressive and innovative treatments for two months, and caught three passes the past two weeks, including two for TDs. "Zack can go deep, and that opens up another dimension of our offense," Kevin Kelley said. Senior safety Justin Charette (22 tackles) and senior middle linebacker Corbin Witham (32 tackles) anchor the line. The Bruins have won 17 straight games, best in the state and 58th nationally.

Surprising Little Rock McClellan's trailed Class 7A Bryant 13-8 with 10 minutes left in Week 2 before giving up two late TDs. The Lions have won two straight over Lonoke and Beebe, scoring in the final minutes last week to down the Badgers 14-13. Junior QB Dalvion Childs and tailback/slotback Pierre Strong pace the Crimson Lion rushing attack. LR McClellan senior guards David Moore and Courtlin Lightner and senior center Raymond Ivory spring the rushing attack. "We are giving great effort every play, and that's one of the differences in this year and the past two," coach Maurice Moody said.

TV SHOW
Hooten's Arkansas Football TV show airs on KATV (Channel 7) at 11 a.m. Saturday's this fall.

LAST WEEK
Hootens.com correctly predicted 13 of 16 games (81 percent). For the season, Hootens.com has correctly predicated 71 of 96 games (74 percent).

WEEK 5 PREDICTIONS
5A CENTRAL
BEEBE (5) at Jacksonville: Beebe started the season ranked No. 3 by Hootens.com, but the banged-up Badgers have lost three straight games. Beebe dipped to No. 25 in Hootens.com rankings in the middle of last season before a seven-point win over Jacksonville spurred them to the semifinals. Beebe led LR McClellan 13-8 in the first quarter last week but failed to score again. Jacksonville's Malcolm Crudup and Robert Knowlin combined for four scores in last week's 38-point win at LR Fair.
LR Fair at SYLVAN HILLS (31): Undefeated Sylvan Hills outscores opponents by 24 ppg, and scores a Class 5A-best 54 ppg (tied with Class 4A Warren for best in the state). Winless LR Fair has scored just 26 points this fall. Sylvan Hills junior QB Jordan Washington has almost 500 yards in the past two games.
PULASKI ACADEMY (21) at LR McClellan: Hootens.com Class 5A Game of the Week.
Mills is open.

5A EAST
FORREST CITY (14) at Valley View: This is the second meeting between these teams, with Forrest City winning 20-0 last fall. Mustang junior Kendriel Johnson ran for more than 200 yards and five TDs in last week's 16-point win over Greene County Tech. Valley View led winless Paragould 17-7 in the third quarter last week, holding on to a 17-14 victory. Blazer sophomore QB Joe Waleszonia paces a unit that averages 16 points and 260 yards per game.
Nettleton at BLYTHEVILLE (2): Nettleton lost six in a row in the series from 2008-2013, but the Raiders have won two straight over the Chickasaws, including last season's 13-point decision. Nettleton trailed Batesville 17-10 in third quarter last week, but didn't score in the second half of a 21-point setback. Nettleton running back Joe Frazier hasn't played in two weeks after getting injured against Marion. Blytheville trailed Wynne 21-20 late in the fourth quarter, but failed on fourth down twice in the final four minutes.
Paragould at BATESVILLE (28): Batesville hasn't lost to Paragould since 1994 (when Paragould was called Ridgecrest). The Pioneers held Nettleton to 42 yards rushing last week. Paragould averages 12 ppg.
WYNNE (17) at Greene County Tech: Wynne has won three straight over the Eagles by a combined 146-26. The Yellowjackets stuffed Blytheville twice late in the fourth quarter of last week's eight-point victory, Wynne's first of the season. Yellowjacket junior Devontai Pounds scored all four TDs. GCT trailed Forrest City 24-20 in the fourth quarter last week before losing 44-28.

5A SOUTH
White Hall at CAMDEN FAIRVIEW (25): These teams are a combined 1-7 this fall. Camden Fairview has won or shared six of the past eight conference titles, but the Cardinals likely must win out to do so this season. They committed six turnovers and trailed HS Lakeside 27-0 in the first quarter of last week's 33-point loss. White Hall turned the ball over four times in last week's 32-point loss to Magnolia.
WATSON CHAPEL (14) at De Queen: Just the fourth meeting between these programs. Watson Chapel has won three straight over the Leopards by a total of 127-23. De Queen threw four interceptions in last week's 38-21 loss at Hope. Watson Chapel sophomore Jakobi Jackson passed for 152 yards and two scores against Hot Springs. Watch highlights of Watson Chapel's Week 4 win over Hot Springs here.
HOPE (1) at Hot Springs: Hope has won four of the past six in the series, and the Bobcats have hung at least 42 points on Hot Springs five of the past 11 seasons. But Hot Springs spoiled Hope's homecoming 28-14 last fall. Hot Springs running back Cleo Floyd injured his leg in the second quarter of last week's 14-7 loss at Watson Chapel and played only on defense in the second half. Hope junior QB Austin Stubber passed for more than 400 yards and three TDs (also ran for two TDs) in last week's 17-point win over De Queen. Watch highlights of Hot Springs' Week 4 loss to Watson Chapel here.
HS LAKESIDE (10) at Magnolia: Both teams coming off impressive victories last week. Magnolia has beaten the Rams seven of the past 11 years. Magnolia forced four turnovers and racked up 377 yards in last week's 42-10 win at White Hall's homecoming. HS Lakeside seniors Colt Housley and Maurice Bradford are playmakers for one of Class 5A's top units (53 ppg). Housley ran 31 times for 215 yards and three TDs in last week's 63-30 win over Camden Fairview.

5A WEST
MAUMELLE (21) at Clarksville: Maumelle is desperate for a victory after three straight loses. The Hornets led Harrison 24-21 in the fourth quarter last week but allowed a late TD. Hornet senior Jacob Acklin ran for 132 yards against Harrison. Clarksville trailed Vilonia 21-0 at halftime a week ago. Clarksville sophomore QB Mason Shucker has passed for 794 yards and eight TDs this fall.
GREENBRIER (14) at Farmington: Greenbrier's two-point win over Morrilton last week bolsters its playoff chances. Panther senior QB Harold Ross has passed for 795 yards and 11 TDs in just three games this season. Panther sophomore Ethan Hall kicked the winning field goal in the fourth quarter against Morrilton. Farmington trailed LR Christian 21-20 late in the second quarter last week before surrendering 41 unanswered points. Cardinal senior QB Brice Waggle passed for 174 yards and a score at LR Christian.
LR CHRISTIAN (18) at Harrison: Unbeaten LR Christian averages 52 ppg, and the Warriors hung 62 on Farmington a week ago. Senior Damarea Crockett has rushed for 453 yards and nine TDs this fall. Harrison senior Kanon Kirkland ran 16 times for 132 yards and two TDs, including the game-winner, in last week's four-point win at Maumelle.
Vilonia at MORRILTON (1): This game has playoff implications. Vilonia has won three straight games since losing to current No. 4 Sylvan Hills in the opener. Eagle senior Blaine Norman returned a punt 81 yards for a TD last week against Clarksville. Morrilton has lost consecutive games by a total of six points. Devil Dog junior QB Caleb Canady has passed for 642 yards and seven scores this fall.