Class 4A - Week 5 - 2015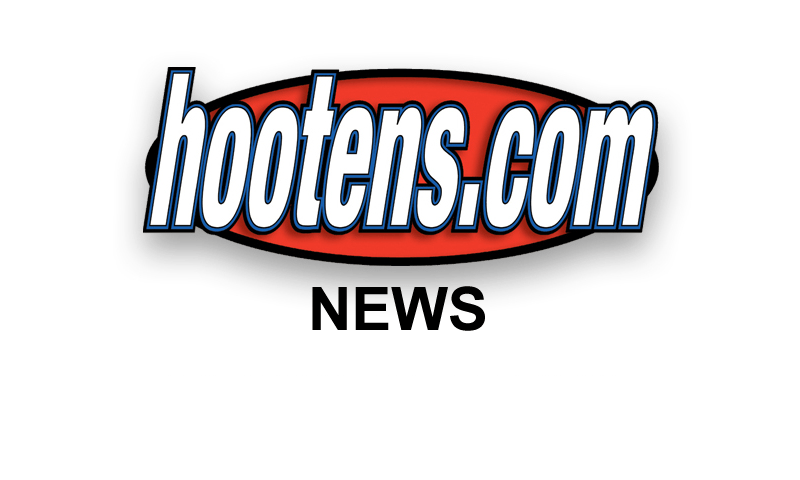 Hootens.com Rankings
Class 4A, Week 5, 2015
Copyright Hooten Publishing, Inc.

1. Dardanelle (4-0)
2. Nashville (4-0)
3. Pulaski Robinson (4-0)
4. Hamburg (3-1)
5. Gosnell (3-0)
6. Warren (3-1)
7. Malvern (3-1)
8. Star City (3-1)
9. Shiloh Christian (2-1)
10. Prairie Grove (3-1)
11. Dollarway (3-1)
12. Pea Ridge (4-0)
13. Dover (4-0)
14. Pocahontas (4-0)
15. West Helena (2-2)
16. Ashdown (3-1)
17. Pottsville (2-2)
18. Fountain Lake (3-1)
19. Heber Springs (2-2)
20. Crossett (3-1)
21. CAC (3-1)
22. Lonoke (2-2)
23. Gravette (3-1)
24. Highland (3-1)
25. Arkadelphia (1-3)
26. Mena (1-3)
27. Stuttgart (2-2)
28. Dumas (3-1)
29. Ozark (2-2)
30. DeWitt (2-2)
31. Trumann (3-1)
32. Monticello (2-2)
33. Newport (0-4)
34. Clinton (1-3)
35. Southside Batesville (3-1)
36. Huntsville (2-2)
37. Gentry (2-2)
38. Riverview (2-2)
39. Subiaco Academy (2-2)
40. Berryville (2-2)
41. Baptist Prep (0-4)
42. Cave City (1-3)
43. Lincoln (1-3)
44. Harrisburg (1-3)
45. Bauxite (0-4)
46. Jonesboro Westside (0-4)
47. Brookland (0-4)
48. Waldron (0-4)

HOOTENS.COM GAME OF THE WEEK
No. 6 Warren at No. 8 Star City

These teams have won or shared nine of the past 10 conference titles (Warren won 8 of them, including three straight). Warren beat Class 3A No. 1 Smackover in the opener, and the Lumberjacks are the top-scoring team in Class 4A (and tied with Sylvan Hills for best in the state), averaging 54 points per game. Warren junior Dennis Daniels ran 31 times for 341 yards (11 ypc) and six touchdowns in last week's 62-36 triumph over previously unbeaten Crossett. Lumberjack senior defensive end Peyton Hargis and linebacker D'Angelo McCoy pace a defense that gives up a deceiving 41 points per game (surrendered 71 at Class 5A No. 1 Pulaski Academy). "Their defense is every bit as fast and good as last year," Star City coach Jett Furneaux said.

Star City hasn't beaten Warren since 2010. The Bulldogs started 2015 ranked No. 3, lost to Lonoke 38-27 in the opener, but hasn't lost since. The Bulldogs have scored 154 points the past three weeks in dominating victories over Lake Village, Mills and Monticello. Senior quarterback Tye Brown has passed for 802 yards and nine TDs and rushed for 260 yards and four scores this fall. Senior linemen Austin Capps (6-4, 310), Sam Jackson (6-2, 290) and C.J. Everett (6-1, 250) "are bulls on both sides of the ball," Furneaux said. Capps (20 tackles, nine tackles for loss and three sacks) and Jackson (20 tackles, eight tackles for loss) control the interior on defense, while Everett (15 tackles, three sacks) makes plays at end. "Lonoke humbled us a bit," Furneaux said. "We couldn't tackle them in space, and we've got to avoid those match ups with Warren and make plays in the open field."

TV SHOW
Hooten's Arkansas Football TV show airs on KATV (Channel 7) at 11 a.m. Saturday's this fall.

LAST WEEK
Hootens.com correctly predicted 22 of 24 games (92 percent) last week, nailing the point spread of Highland by 25 points over Jonesboro Westside. For the season, HAFR has predicted 126 of 161 games (78 percent).

WEEK 5 PREDICTIONS
1-4A
Berryville at GENTRY (7): Gentry gave up 433 yards rushing in last week's 72-34 setback at Pea Ridge. Pioneer QB John Faulknerian passed for 190 yards a week ago. Berryville trailed Shiloh Christian 42-0 at halftime last week.
Gravette at PRAIRIE GROVE (6): Prairie Grove led Huntsville by a TD at halftime last week, threw a TD on a trick play on the first play after intermission and rolled to a 27-point triumph. Gravette QB Bryce Mooreman threw four TD passes in last week's 49-21 win over Lincoln.
Huntsville at SHILOH CHRISTIAN (21): Shiloh Christian dominated Berryville last week, jumping to a 21-0 advantage in the first quarter in route to a dominating 49-point triumph. The Saints can't look ahead to next week's showdown with Prairie Grove, though. Huntsville trailed PG by just a TD at halftime last week, and playmaker Levi Elsey ran for a pair of TDs in the setback.
PEA RIDGE (21) at Lincoln: Pea Ridge junior Zaine Holley ran for 337 yards and seven TDs in last week's 38-point win over Gentry. The Blackhawks have won 14 straight conference games. Lincoln trailed Gravette by 14 points in the fourth quarter last week before losing 49-21. Lincoln junior QB Harrison Swayne threw an 85-yard TD pass and ran 29-yards for another last week.

2-4A
CAC at WEST HELENA (6): CAC beat West Helena by one-point last season. CAC kicker Justin Flanigan kicked a pair of field goals in last week's 13-point win over Riverview. West Helena senior Ke'Yon Demps has rushed for 318 yards and a pair of TDs this fall.
Heber Springs at STUTTGART (1): Stuttgart has won seven of the nine meetings between these programs, including 28-16 last season. The Ricebirds have won consecutive games after starting the season 0-2, including last week's 20-point triumph at previously unbeaten Southside Batesville. Heber Springs' Edgar Torres ran for 217 yards and two TDs in last week's one-point win over Lonoke.
Newport at LONOKE (9): Winless Newport has beaten Lonoke five of the past seven seasons. The winless Greyhounds surrender 34 ppg. Lonoke led Heber Springs in the fourth quarter last week.
SOUTHSIDE BATESVILLE (1) at Riverview: This is the second meeting between these teams, which are two of the three youngest programs in Class 4A. Riverview won 41-34 in overtime last fall. The Raiders hung with CAC last week before losing by 13 points. Raider seniors David Lee and Edy Meja have combined for more than 400 yards rushing this fall. Southside Batesville junior QB Josh Millikin has passed for 399 yards and four TDs this year and he's ran in four scores.

3-4A
HIGHLAND (24) at Brookland: Highland trailed Joneboro Westside 21-7 in the first quarter last week before roaring to a 62-37 decision. Senior QB Reid Maag has passed for 601 yards and five TDs and rushed for 456 yards this fall.
GOSNELL (28) at Cave City: This is the fourth meeting between these teams, with Gosnell winning the past three by a combined 108-49. Gosnell senior Carlos Blackman ran five times for 133 yards in the first half of last week's 55-13 win over Brookland. Gosnell's D held Brookland to 65 yards. Cave City scored 19 points in the opening three games this year, but racked up 60 points in last week's decision over winless Harrisburg.
Harrisburg at POCAHONTAS (32): Unbeaten Pocahontas averages 53 points and 459 yards weekly. Redskin junior QB Reece Coates has almost 900 yards this season (517 passing, 377 rushing), while junior running back Eric Wolfe has rushed for 407 yards and four scores. Harrisburg running back/QB Malik Versie ran for 143 yards against Cave City.
TRUMANN (7) at Jonesboro Westside: This could determine a playoff spot. Jonesboro Westside must learn to finish games. The winless Warriors have led in the second quarter of three games this fall, including 21-0 at Highland last week before losing 62-37. Trumann led Pocahontas 8-0 early last week, but didn't score again.

4-4A
POTTSVILLE (21) at Baptist Prep: This is the second meeting between these programs, Pottsville won 43-7 a year ago. Baptist Prep trailed Pulaski Robinson 30-20 in the second quarter last week before giving up 29 unanswered points. Watch highlights of Pottsville's Week 4 loss to Dardanelle here.
DARDANELLE (30) at Clinton: Undefeated Dardanelle beat Pottsville by 22 points last week, its closest victory of the season. Sand Lizard senior playmaker Chris Kershner (431 yards rushing, four TDs) paces an offense that averages 46 points and 421 yards per game. Clinton allowed just four TDs in the past three games. But Clinton offense continues to struggle without QB Kannon Bradley (injured). The Yellow Jackets tallied just 195 yards in last week's 14-7 loss to Ozark. Watch highlights of Dardanelle's Week 4 win over Pottsville here.
Dover at PULASKI ROBINSON (10): A battle of unbeatens for the second straight season. Pulaski Robinson senior QB Brennan Johnson was tackled inches from the goal line as time expired in last year's 26-20 loss at Dover. Johnson is playing well this fall, passing for almost 1,000 yards and rushing for almost 400 yards. Senior T.J. Hammonds (Arkansas Razorback commit) has almost 800 yards this fall, including 303 yards on 13 carries in last week's 39-point win over Baptist Prep. Dover leading rusher Luke Smith didn't play in last week's mercy-rule win over Subiaco Academy. Junior Jon Srutka filled in for Smith, running in four TDs in the first half. Watch highlights of Dover's Week 4 win over Subiaco here.
Subiaco Academy at OZARK (21): Subiaco Academy trailed Dover 50-0 at halftime last week. The Trojans have surrendered 105 points this fall in losses to Lamar and Dover. Ozark rallied past Clinton a week ago by scoring 14 unanswered points in the second half. Watch highlights of Subicao's Week 4 loss to Dover here.

7-4A
ARKADELPHIA (28) at Waldron: Arkadelphia led Nashville 21-7 in the second quarter last week before losing by 21 points. Badger senior QB Jeff Blake scored three TDs against Nashville. Waldron hasn't won since Week 7, 2011. Waldron sophomore Trey Williams ran for a pair of TDs at Fountain Lake. Watch highlights of Arkadelphia's Week 4 loss to Nashville here.
Bauxite at ASHDOWN (14): Bauxite excels at running the ball and eating the clock, and the gritty Miners beat Ashdown 14-13 last season. Ashdown has scored at least one defensive TD in every game this fall, including two in last week's 26-7 win at Mena. Senior Montaric Brown has returned three interceptions for scores.
Fountain Lake at NASHVILLE (7): Fountain Lake upended Nashville 32-29 last season. Fountain Lake, winners of four straight since losing at LR Christian in the opener, average 44 points and 432 yards per game this fall. Senior Parker Ross has 46 carries for 407 yards and nine scores this fall. Undefeated Nashville scores 40 points weekly. The Scrappers hung 60 points on Class 5A No. 5 Watson Chapel two weeks ago. Senior QB Leonard Snell has rushed for 791 yards and 10 TDs this fall. Watch highlights of Nashville's Week 4 win over Arkadelphia here.
Mena at MALVERN (11): Mena upended Malvern twice last season, including 26-7 in the semifinals. Leopard senior QB Trace Collie ran for three TDs and senior receiver Derek Womack returned a punt 50 yards for a TD in last week's 20-point win at Bauxite. Mena committed three turnovers, including two interception returns for TDs, against Ashdown.

8-4A
Dumas at CROSSETT (4): An opposing coach raves about Crossett's efficient offense, triggered by senior QB Hunter Welch. The Eagles trailed Warren 35-16 at halftime last week. Dumas' 21-point loss last week to Dollarway was its first of the season. Dumas senior Quan Jackson has rushed for more than 200 yards and two TDs this fall.
DOLLARWAY (11) at DeWitt: DeWitt has lost consecutive games to Stuttgart and Hamburg after starting the season 2-0. Dragon senior QB Jake Rieves has thrown three TDs and rushed for six this fall. Dollarway junior QB Simeon Blair completed 11 of 13 passes for 134 yards and a TD and ran for a pair of TDs in last week's 28-7 win over Dumas. Blair has scored seven TDs the past two games.
HAMBURG (17) at Monticello: Improved Monticello trailed Star City 35-6 at halftime last week. Hamburg has beaten DeWitt and Lake Village by a combined 88-0 the past two weeks.
WARREN (1) at Star City: Hootens.com Class 4A Game of the Week.