Class 3A - Week 5 - 2015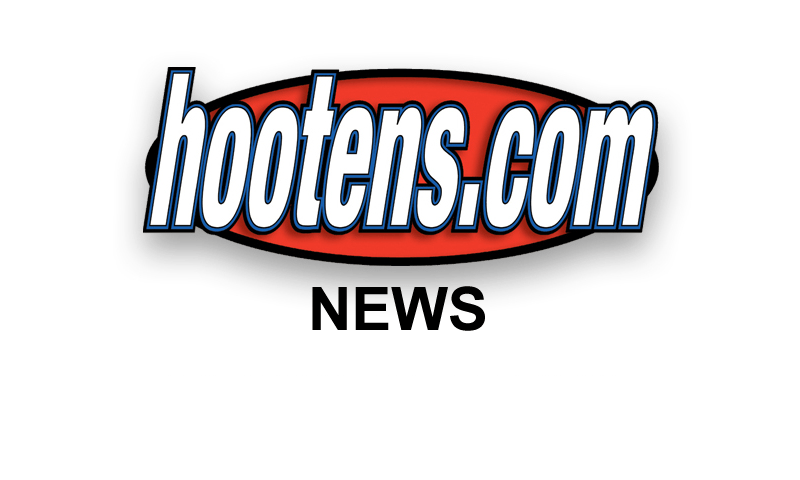 Hootens.com Rankings
Class 3A, Week 5, 2015
Copyright Hooten Publishing, Inc.

1. Smackover (2-2)
2. Lamar (4-0)
3. Charleston (2-2)
4. Fordyce (2-2)
5. C. Harmony Grove (3-1)
6. Prescott (2-2)
7. Glen Rose (3-1)
8. Harding Academy (3-1)
9. McGehee (0-4)
10. Episcopal Collegiate (3-0)
11. Fouke (3-1)
12. Centerpoint (3-1)
13. Rivercrest (2-2)
14. Hoxie (3-1)
15. Danville (1-3)
16. H. G. Haskell (3-1)
17. Paris (2-2)
18. Greenland (4-0)
19. Lavaca (3-1)
20. Mansfield (1-3)
21. Bald Knob (1-3)
22. Marianna (3-1)
23. Jessieville (3-1)
24. Manila (3-1)
25. Melbourne (3-1)
26. Atkins (2-2)
27. Horatio (3-1)
28. Two Rivers (2-2)
29. Booneville (1-3)
30. Piggott (4-0)
31. Osceola (1-3)
32. Cedar Ridge (3-1)
33. West Fork (1-3)
34. Mayflower (1-3)
35. Elkins (1-3)
36. Barton (2-2)
37. Mountain View (2-2)
38. Green Forest (2-2)
39. Perryville (1-3)
40. Rose Bud (1-3)
41. Marshall (1-3)
42. Bismarck (1-3)
43. Yellville-Summit (0-4)
44. Corning (0-4)
45. Cedarville (0-4)
46. Genoa Central (0-4)
47. Drew Central (2-2)
48. Lake Village (0-4)

HOOTENS.COM GAME OF THE WEEK
No. 4 Fordyce at No. 11 Fouke
Fordyce mercy-ruled Genoa Central 35-0 last week after back-to-back losses to 8-4A members Monticello and Crossett. The Redbugs led Monticello 13-7 at halftime and were tied with Crossett 28-28 going into the fourth quarter. Fordyce runs the ball 80 percent of the time, averaging 320 yards weekly behind senior running backs Jakeymes Gates and Keyshawn Thomas and senior fullback Dalton Turner. Gates paces the Redbugs this year with 55 carries for 567 yards (10.3 yards per carry) and six touchdowns. Thomas (10.4 ypc) is questionable this Friday after injuring his wrist. Junior inside linebacker T'juan Thomas leads Fordyce this year with 37 tackles. Turner, an inside linebacker, has recorded 33 stops.
Fouke generated 324 yards rushing per game in wins over 7-2A members Mineral Springs, Foreman and Dierks before losing at top-ranked Smackover 44-0 last week. The Panthers ran 35 times for 56 yards at Smackover, while losing three fumbles and two interceptions. Sophomore RB Jarret Easley leads Fouke this fall with 79 carries for 617 yards (7.8 ypc) and 10 TDs. Easley rushed for 18 yards on 18 carries last week at Smackover. Senior LB Jeremy Johnson (team-high 33 tackles in 2015) and senior noseguard Ronnie Dancer (31 stops) lead on defense.

HOOTENS TV SHOW
Hooten's Arkansas Football airs 11 a.m. on KATV 7 (ABC-Little Rock) Saturdays this fall. The show features the Hogs and their opponents.

LAST WEEK
Hootens.com correctly picked 19 of 24 games (79 percent) involving 3A teams. For the season, hootens.com has correctly predicted 115 of 158 winners (73 percent).

WEEK 5 PREDICTIONS (favored team in CAPS followed by point spread)
1-3A
Cedarville at GREEN FOREST (11): Cedarville lost to Greenland 42-0 last week. Green Forest senior HB Carl Roberts rushed for 61 yards and four TDs in a 36-20 win at Marshall. A year ago, Roberts ran 29 times for 142 yards and three scores in a 44-28 win at Cedarville.
Mountain View at ELKINS (6): Mountain View has been shut out the past two weeks in losses to Southside Batesville and West Fork, playing without all-state senior TB Josh Burns and junior QB Buddy Craig. Elkins coming off its first win of the year, a 36-13 triumph at Yellville-Summit. The Elks have won two of the past three meetings with Mountain View.
Yellville-Summit at GREENLAND (35): Yellville-Summit has allowed 41 ppg the past two weeks in losses to Clinton and Elkins. Greenland chasing its first league title in three years. The Pirates have scored 46 ppg the past two weeks in wins over Gentry and Cedarville.
Marshall at WEST FORK (18): Improved Marshall trailed Green Forest 20-14 at halftime last week in a 36-20 loss. Senior RB Kendrick Campbell rushed for 65 yards and three TDs. West Fork beat Mountain View 21-0, notching its first win of the year.

2-3A
MARIANNA (1) at Atkins: Marianna returned a kickoff for a TD in the final seconds in last year's 64-62 win over Atkins. The Trojans are enjoying their best season in five years. Atkins lost two fumbles in last week's 29-12 loss at Harding Academy. Senior RB Brandon Haney ran 14 times for 106 yards and a TD. Junior QB Seth Haney passed for 226 yards and a score.
Rose Bud at BALD KNOB (30): Rose Bud has allowed 64 ppg the past two weeks in losses to Conway Christian and Mayflower. Bald Knob sophomore QB Clayton Collins completed 16 of 19 passes for 205 yards and three TDs in last week's 42-12 win at Perryville. Junior DeShawn Gulledge caught seven passes for 105 yards and two scores.
Perryville at MAYFLOWER (20): Perryville rushed for 230 yards in last week's 42-12 loss to Bald Knob. Mayflower senior RB Marcus Harper ran 30 times for 262 yards and five TDs in a 59-32 win at Rose Bud.
Barton at HARDING ACADEMY (27): Barton lost last week at Marianna 38-14. The Bears will struggle to make the playoffs this year. Harding Academy has allowed 10 ppg in its three wins this season. Senior QB Alex Francis passed for 266 yards and two TDs in last week's 29-12 win over Atkins. Francis has completed 82 of 133 passes (62 percent) for 1,065 yards and 13 TDs this fall. Six of Harding's top eight tacklers are seniors, including all-league LB Ty Mote (team-high 26 tackles).

3-3A
MANILA (8) at Cedar Ridge: Two of the more improved teams in the state. Manila's enjoying its best season since launching varsity football in 2008. The Lions edged Melbourne 13-8 last week. Senior QB Jake Helton rushed for 147 yards and a TD. Cedar Ridge, which also started its program in 2008, battled well in a 41-33 loss at Hoxie. The Timberwolves lost a fumble with seven minutes left. Senior QB Zack Powell and junior WB Jordan Bumpous combined for 248 yards and four TDs on 15 carries.
Corning at OSCEOLA (22): Corning lost five fumbles in last week's 44-6 loss to Rivercrest. The Bobcats pushed Osceola last year in a 23-22 loss and they beat the Seminoles two years ago. Osceola lost to Piggott 27-22 last week without four starters, including senior RB/LB Brenden Parker. Parker, who hurt his shoulder two weeks ago in a 14-8 win at Hazen, could return this week.
Melbourne at HOXIE (14): Hoxie held off Cedar Ridge 41-33 during homecoming last week after jumping to a 19-0 lead. Melbourne's offense struggled to execute in a 13-8 loss to Manila.
RIVERCREST (6) at Piggott: Rivercrest all-state senior RB Cecil Langston has rushed for 301 yards and six TDs the past two weeks. A year ago, Langston ran 29 times for a career-high 290 yards and four TDs in a 43-30 win over Piggott. Piggott is 4-0 for the first time in nine years after last week's 27-22 win at Osceola. Three starters, including junior HB Justin Goding, did not play. The Mohawks start seven sophomores on both sides of the ball. Senior HB Logan Dixon leads Piggott this season with close to 700 yards. No team in Clay County has ever defeated Rivercrest.

4-3A
Booneville at DANVILLE (1): Booneville lost two turnovers and surrendered 372 yards rushing (8.1 ypc) in last week's 40-34 loss at Two Rivers. Danville junior QB Jake Madding accounted for 235 total yards and three TDs in a 34-23 loss at Charleston.
CHARLESTON (12) at Paris: Charleston junior QB Jackson Rowland returned last week after missing two games with a knee injury. Rowland completed 24 of 39 passes for 293 yards and two TDs in a 34-23 victory over Danville. The Tigers led 34-7 at halftime. Paris pulled away from Mansfield in the second half to win 27-20. The Eagles trailed 14-7 at halftime. Junior WB Nate Davidson ran 26 times for 173 yards and a score.
LAMAR (28) at Mansfield: Lamar mercy-ruled Lavaca before halftime last week in a 43-14 victory. The Warriors ran the ball 45 times for 378 yards (8.4 ypc). Junior QB Hunter Davenport ran 18 times for 144 yards and four TDs. Mansfield allowed 7.7 yards per carry in last year's 55-22 loss at Lamar. The Tigers are 3-15 against current league members since 2012.
Two Rivers at LAVACA (1): Two Rivers beat Booneville 40-34 last week, utilizing athletic senior Morgan Yates at QB in the Single Wing for the first time this year. Yates ran 20 times for 174 yards and three TDs. Senior WB Colby Whitlow rushed for 110 yards and two scores and caught a 48-yard TD pass from Yates. Lavaca played well at times in a 43-14 loss at Lamar. The Golden Arrows rushed for 228 yards on 29 carries (7.9 ypc).

5-3A
Bismarck at H.G. HASKELL (21): Bismarck gave up 432 total yards in last week's 51-14 loss to Jessieville. Harmony Grove bounces back after a 47-0 loss at Glen Rose. All-state senior RB Jon Johnson ran 13 times for 162 yards and two TDs in last year's 34-0 win at Bismarck.
Horatio at CENTERPOINT (6): Horatio pushed Episcopal last week in a 44-37 loss. Sophomore QB Zach Izzo and senior FB Dante Jones power Horatio's Flexbone. Centerpoint junior QB Keenan Owens completed 29 of 45 passes for 318 yards and five TDs in a 50-38 loss at Prescott. Owens has passed for 1,208 yards and 16 TDs this year. Watch highlights of Centerpoint's Week 4 loss to Prescott here.
PRESCOTT (13) at Episcopal: Prescott held off Centerpoint 50-38 last week. All-state senior QB Trevor Pipkin completed 27 of 35 passes for 350 yards and a TD. Junior RB Carlos Vanhook ran 15 times for 204 yards and six scores. Episcopal escaped Horatio with a 44-37 victory. All-state senior receiver Allie Freeman caught 11 passes for 262 yards and five TDs. Watch highlights of Prescotts's Week 4 win over Centerpoint here.
GLEN ROSE (36) at Jessieville: Glen Rose senior RB Jordan Johnson ran 23 times for 229 yards and a TD in last week's 47-0 win over Harmony Grove Haskell. The Beavers held Haskell's all-state RB to 19 yards on 12 carries. Jessieville's averaged 440 yards and 48 ppg the past two weeks in wins over Bauxite and Bismarck. Junior QB Steven Benson has generated 658 total yards and seven TDs this fall. Glen Rose has defeated Jessieville seven straight seasons.

6-3A
C. HARMONY GROVE (35) at Genoa Central: Harmony Grove senior RB Devin Venzant ran 17 times for 124 yards and three TDs in last week's 69-35 win over McGehee. Senior QB C.J. Parham did not play after suffering a concussion two weeks ago in a 29-20 loss at Rison. Genoa Central gave up 322 yards rushing (8.5 ypc) in last week's 35-0 loss at Fordyce.
Drew Central at MCGEHEE (30): Drew Central beat Lake Village 42-28 last week, notching its first league victory since 2010. Senior QB Tristan Hill passed for 180 yards and two TDs. McGehee's lost four straight games for the first time in seven years. The Owls did not allow a first down in last year's 50-0 victory at Drew Central.
FORDYCE (8) at Fouke: See Hootens.com Game of the Week.
SMACKOVER (52) at Lake Village: Smackover whipped Fouke 40-0 last week, forcing five turnovers and holding the Panthers to 56 yards rushing. Winless Lake Village allows 54 ppg.