Louisville at ASU in-depth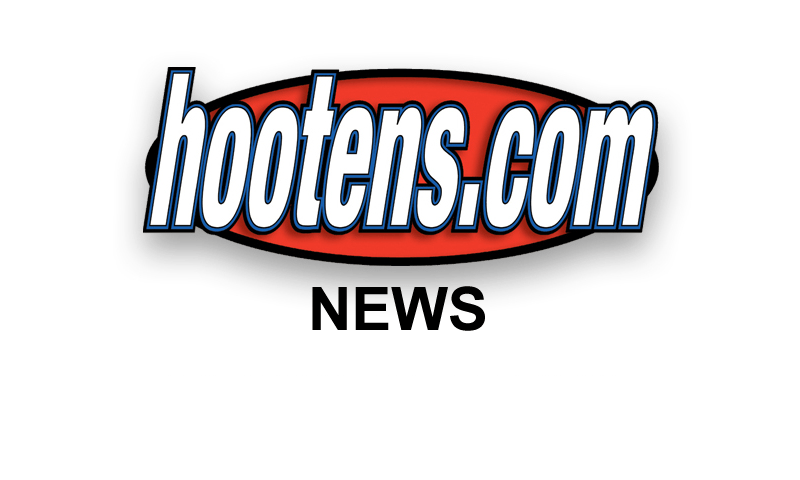 LOUISVILLE (1-2) at ASU (1-2)
Arkansas State takes a break from Sun Belt Conference play this week to host Louisville at 6 p.m. Saturday in its 2010 Homecoming game, its second non-conference game and second home contest of the season. Saturday's game will be televised by ESPN3.com, while every A-State game can be heard live on 107.9 FM in Jonesboro, 88.3 FM in Little Rock and on AStateRedWolves.com.
THE PRINCIPALS: Arkansas State's last three games have all been against Sun Belt Conference opponents, but the Red Wolves will face Louisville in their second of four non-conference games this season. A-State dropped a 35-28 decision to Troy its last time out, one game after defeating ULM 34-20 to break into the win column for the first time this year. Louisville also enters the game with one victory under its belt, a 23-13 home win over Eastern Kentucky. The Cardinals are coming off an open week, but will play their second straight road game after falling 35-28 at then-ranked No. 25 Oregon State their last time out.
ANOTHER TV GAME: The Arkansas State-Louisville game will be televised exclusively on ESPN3.com. The addition of the Louisville game gives the Red Wolves an ASU record-tying eight televised games during the 2010 season and sets a new record for five consecutive games televised.
THE ARKANSAS STATE-LOUISVILLE SERIES: Arkansas State and Louisville are playing each other for the second consecutive year, but also for just the second time ever. The Red Wolves suffered a 21-13 setback at Louisville last year at Papa John's Cardinal Stadium.
THE LAST TIME vs. THE CARDINALS; LOUISVILLE, Ky. (10/31/09): The Arkansas State Red Wolves rallied to within a touchdown and a two-point conversion late in the fourth quarter but could not punch the ball into the end zone on their final drive as the Louisville Cardinals held on for a 21-13 non-conference victory Saturday afternoon at Papa John's Cardinal Stadium.
Senior kicker Josh Arauco put the Red Wolves within eight points when he booted a 21-yard field goal with 7:47 remaining, but Arkansas State came up 14 yards short of the tying score on its final drive.
Arkansas State's final possession began at its 24 yard line with 2:42 remaining, and the Red Wolves drove as deep as the Cardinals' eight yard line in the final minute. Senior quarterback Corey Leonard's fourth-down pass from the Louisville 14-yard line was just out of the reach of tight end Trevor Gillott ending the final Red Wolves threat.
Leonard passed for a season-high 303 yards and a touchdown to lead the Arkansas State of- fense on the day, completing 23-of-42 passes to become ASU's all-time completions leader with 565. Junior safety M.D. Jennings had a season high 11 tackles against the Cardinals to lead the Red Wolves defense.
ARKANSAS STATE vs. THE BIG EAST: In- cluding Louisville, Arkansas State has played just two teams all-time that are currently a member of the Big East Conference. ASU split a pair of games with Cincinnati, defeating de- feating the Bearcats 14-9 in 1975 before playing them again in 1998 and dropping a 51-7 decision in that game. Both games were played at Cincinnati.
HOMECOMING HISTORY: Arkansas State is 55-26-1 all-time in Homecoming contests. The Red Wolves have won their last seven Homecoming games dating back to the 2003 season.
WELCOME TO ASU STADIUM: Louisville will become the 54th A-State opponent to ever play a game at ASU Stadium. The Cardinals will be the first Big East opponent to ever play a game at ASU Stadium as well. The last time ASU hosted a team from a BCS conference was 2001 when it played Ole Miss at ASU Stadium.
HEAD COACH STEVE ROBERTS: Arkansas State head coach Steve Roberts is in his ninth year at Arkansas State after leading the Red Wolves to the 2005 Sun Belt Conference Championship and to bowl eligible seasons three of the last five years. During his first eight seasons as the Red Wolves' head coach, he guided ASU to 41 wins for its most over an eight-year span at the school since 1985-1992. Roberts was named the 2005 Sun Belt Confer- ence Coach of the Year. Under Roberts, the Red Wolves have had 70 All-Sun Belt Confer- ence selections, a Sun Belt Conference Fresh- man of the Year, SBC Offensive Player of the Year, two SBC Defensive Players of the Year and an SBC Newcomer of the Year.
DOUBLE DUTY: A-State head coach Steve Roberts is one of just 12 coaches in the FBS that in addition to handling responsibilities as a head coach, also works as a position coach. Roberts has coached special teams since his arrival at ASU in 2002. Below is a list of head coaches in the FBS who also are position coaches:
ASU, Steve Roberts (Special Teams)
Ball State, Stan Parrish (Quarterbacks) BYU, Bronco Mendenhall (Def. Tackles) UConn, Randy Edsall (Safeties) Kent State, Doug Martin (Quarterbacks) Louisiana, Rickey Bustle (PK, LS and PR) UL Monroe, Todd Berry (Quarterbacks) Nevada, Chris Ault (Quarterbacks)
San Diego St., Brady Hoke (Defensive Line) Tulsa, Todd Graham (Safeties) Utah State, Gary Andersen (Def. Tackles) Virginia Tech, Frank Beamer (Kickers)
ROBERTS CLIMBING VICTORIES LADDER:
Through his first eight-plus seasons as the Red Wolves head coach, Steve Roberts already has the fifth most victories among ASU's 26 all-time head coaches with 42 wins. Larry Lacewell (1979-89) holds the record for victories with 69 and is followed by Bennie Ellender (1963-70) with 52 wins, Bill Davidson (1971-78) with 51 and Forrest England (1946-53) with 49.
ROBERTS AND ASU STADIUM: Arkansas State head coach Steve Roberts has led the Red Wolves to a 30-10 record at ASU Stadium over the last eight years for .750 winning per- centage. Not only that, the Red Wolves are 21- 5 at ASU Stadium over the last six seasons . . . Arkansas State is 15-4 in home conference games since 2005, its only setbacks coming against Troy in 2007 and 2009, Middle Tennessee in 2006 and Louisiana-Lafayette in 2009. The Red Wolves are 21-8 in home conference games all-time under Roberts.
20 SOMETHING: Arkansas State has scored at least 24 points in each of its first four games and is averaging 28 points a game, which ranks third in the Sun Belt Conference. The last time A-State scored 20 or more points in four con- secutive games was the 1995 season when it did so in five straight.
AN ASU VICTORY WOULD . . . improve its non-conference home record under head coach Steve Roberts to 12-2 . . . give it eight consec- utive Homecoming victories . . . give the Red Wolves its second win over a BCS conference school since joining the FBS . . . give the Red Wolves their third consecutive home victory . . . snap a four-game skid against non-conference opponents.
PLAY AFTER PLAY: Arkansas State has run at least 80 offensive plays in three of its first four games, including a season-high 84 at Auburn. Prior to this season, the last time ASU had run at least 80 plays in a game was Oct. 13, 2007 when it ran 85 against Louisiana-Monroe. If the Red Wolves maintain their average 77.5 plays per game, they would finish the regular season with 930 total plays to easily break the school record of 848 set in 2007.
JUNIOR SAFETY KELCIE MCCRAY


WRAPPING UP: Junior safety Kelcie McCray and senior linebacker Javon McKinnon both recorded a career-high 12 tackles against Troy last week. The 12 tackles are the most by an ASU player this season, just ahead of the 11 recorded by M.D. Jennings in the season opener at Auburn. McKinnon is ranked tied for ninth in the Sun Belt Conference in tackles with 7.5 per game, while McCray is 27th with 5.5 stops per game.

FORCING TURNOVERS: The Red Wolves posted one interception and a fumble recovery against Troy, giving them back-to-back games with at least one pick and two games this year with a fumble recovery (Auburn and Troy). Sophomore defensive back Tausean Holmes recorded his first career interception against the Trojans, while sophomore cornerback Chaz Scales posted his first career fumble recovery.

PLAYING IN THE BACKFIELD: Redshirt freshman defensive lineman Amos Draper recorded his second sack of the season and a career-high three tackles for loss against Troy. His two sacks are the second most on the team and his 5.5 tackles for loss rank not only second in the Sun Belt Conference, but also 55th in the nation.

SULLIVENT HAS CAREER GAME: Junior Neely Sullivent set new career highs for punting yards (258) and average yards per punt (43.0) against Troy, while also recording three punts inside the opponent's 20 to tie the most of his career. Sullivent also had two punts that trav- eled at least 50 yards against Troy, including a career-long 57-yarder. Prior to the Troy game, the longest punt of his career was 49 yards.

IN THE ZONE: The Arkansas State offense is almost perfect in the red zone, scoring on 15 of 16 opportunities for a 93.8 percentage. That percentage is ranked first in the SBC and 12th in the nation in red zone offense.

IN THE ZONE (PART II): The Arkansas State defense is second in the Sun Belt Conference and 11th in the nation in red zone defense, holding opponents to a 63.2 scoring percent- age. A-State's four opponents this season have turned just 12 of their combined 19 red zone op- portunities into points (9 TD, 3 FG).

BIG PLAY: Arkansas State has run 24 plays (6.0 per game) this season that have covered at least 20 yards, including eight last week against Troy and a season-high nine against Louisiana Lafayette. The Red Wolves have already ran four plays that covered at least 53 yards with a long play of 65 yards (Ryan Aplin pass to Tay- lor Stockemer) against ULL.

MUSE CONTINUING TO PUT UP BIG NUMBERS: Allen Muse caught a career-high seven passes for 119 yards and his first career touch- down last week against Troy, two weeks after posting five receptions for a career-high 133 yards against UL Lafayette. Muse's 133 re- ceiving yards against the Ragin' Cajuns were the 21st most in school history for a single game. The last time an A-State player had recorded more receiving yards was in 2000.

NCAA HIGH: Ryan Aplin's school-record 438 passing yards against Louisiana-Lafayette remains the most by any NCAA FBS player this season. T.J. Yates of North Carolina has the second highest total with 412 yards passing against LSU on Sept. 4. Aplin's 438 yards not only broke the ASU single-game record, but also tied UCF's Daunte Culpepper's total in 1998 for the most ever by an opponent at Cajun Field.
SOPHOMORE QUARTERBACK RYAN APLIN


APLIN NOTABLES: Ryan Aplin is ranked first in the Sun Belt Conference in total offense (335.5 ypg) and second in passing yards (299.0 ypg). He is also ranked fifth in the nation in total offense and ninth in passing yards. Aplin has thrown for at least 237 yards in every game this season and has posted a completion total that that ranks among the top 10 in school history at both Auburn (28, tied for 3rd most) and ULL (25, tied for sixth most).

300-PLUS: Arkansas State posted at least 366 yards of total offense in each of its first four games, marking the first time since its last four games of the 2008 season to do so. The last time A-State posted over 300 yards of total of- fense in five straight games was games 3-7 of the 2008 campaign as well. The Red Wolves recorded over 300 yards of offense in six games last season. ASU is currently ranked second in the SBC and 29th in the nation in total offense with 436 yards per game.

APLIN EARNS SBC HONOR FOR SECOND STRAIGHT WEEK: Sophomore quarterback Ryan Aplin was named the Sun Belt Conference Co-Offensive Player of the Week on Sept. 20, marking the second straight week he earned the league's offensive honor. Aplin recorded 318 yards of total offense with a rush- ing and passing touchdown against ULM, while he threw for a school-record 438 yards and two touchdowns the week prior against Louisiana- Lafayette.

RIVALS.COM RECOGNIZES APLIN: Rivals.com recognized sophomore quarterback Ryan Aplin for his play against ULM, naming him its Sun Belt Conference Player of the Week following the Red Wolves game against the Warhawks.

JENNINGS AMONG CFPA WEEKLY WINNERS: Senior safety M.D. Jennings was selected a national Honorable Mention Defensive Back of the Week by the College Football Performance Awards (CFPA) for his outstanding play in the Red Wolves' 34-20 victory over Louisiana-Monroe. Jennings recorded six tackles and a career-high two interceptions against ULM. Jennings' six tackles were the third most on the team and he returned his two interceptions a career-best 62 yards.

BIG BLOCK: Sophomore defensive end Tim Starson recorded a career-high three blocked kicks against ULM to tie the most in school history for a single game. Starson blocked two extra points and a field goal to tie Stacy Price's total against UT Arlington in 1981 and Clevon Johnson's total against UT Martin in 1980.

NICE CROWD: The crowd of 23,176 in attendance for ASU's home opener against ULM was the ninth largest ever at ASU Stadium. Out of the 17 crowds of over 20,000 all-time at ASU Stadium, 12 have been played within the last 10 years. The top three attendance averages at ASU Stadium for a single season have all been set over the last four seasons.

"