Class 7A Week 5 Rankings, Notes & Picks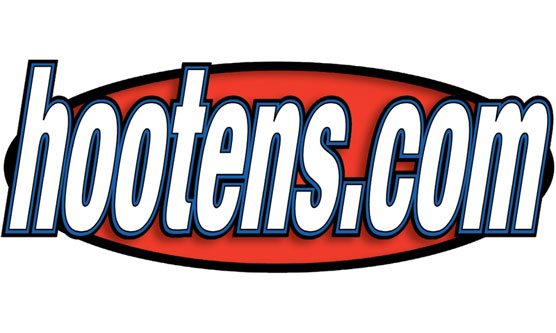 Hootens.com Rankings
Class 7A, Week 5, 2017
Copyright Hooten Publishing, Inc.

1. Springdale Har-Ber (4-0)
2. Bryant (4-0)
3. North Little Rock (4-0)
4. Bentonville (2-2)
5. Fayetteville (1-3)
6. Bentonville West (4-0)
7. Springdale (4-0)
8. Conway (3-1)
9. Cabot (3-1)
10. Little Rock Catholic (2-2)
11. Rogers (3-1)
12. Fort Smith Northside (1-3)
13. Fort Smith Southside (1-3)
14. Little Rock Central (1-3)
15. Rogers Heritage (0-4)
16. Van Buren (0-4)

GAME OF THE WEEK
No. 8 Conway at No. 3 North LR
Conway rides a three-game win streak after losing its opener at Springdale 19-17. The Wampus Cats won at Bentonville 35-16 Week 3 before scoring 40 points in the second half last Friday to outlast FS Southside 54-47 in OT. Conway allowed just 17.6 points its first three games before giving up 27 in the second half last week. The Wampus Cats (229 yards rushing, 77 yards passing weekly) commit just one turnover weekly while forcing 2.5. Conway scored a safety and kicker Jordan Wicks forced OT with 42-yard field goal at the end of regulation last week.
North LR owns a 20-game regular-season win streak but doesn't appear as dominant as a year ago. North LR couldn't mercy-rule Class 5A LR McClellan (48-30) and needed the fourth quarter to put away pesky 5A LR Parkview 29-20. The Charging Wildcats rushed for 446 yards last Friday, rallying from behind in the second half to take down No. 14 LR Central 31-20. North LR junior running back Oscar Adaway (6-1, 205; 4.5 speed and 3.5 GPA), a LR Central transfer, sprinted 43 yards for a score and caught a 7-yard TD toss against his former teammates. Senior kicker Savana Melton has nailed all nine PATs this fall and booted a 33-yard field goal last week.
Look for Conway's defense to crowd the line, trying to slow North LR's excellent rushing attack and force more passes. However, North LR's offensive line owns a noticeable size advantage. The North LR defense closes fast and likely limit long gains by Conway standout RB Michael George (176 yards weekly). If Conway comes with good route combinations for its receivers, the Wampus Cats likely complete some shorter passes to sustain drives.

TV SHOW
Hooten's Arkansas Football airs 10:30 a.m. Saturdays on KATV (ABC Little Rock) Ch. 7, covering the Razorbacks, high school teams and players to watch. This week's Air Guard Scholar Athlete of the Week is Torin Davis of Hot Springs Lakeside.

LAST WEEK
Hootens.com correctly predicted seven of eight winners (88 percent) in games involving Class 7A teams. For the season, hootens.com is 37-11 (77 percent) in Class 7A.

WEEK 5 PREDICTIONS (favored team in CAPS followed by point spread)
7A CENTRAL
Conway at NORTH LR (3): See hootens.com Class 7A Game of the Week.
LR Catholic at BRYANT (21): Bryant junior Latavion Scott (5-8, 190) rushed for 180 yards (4.97 YPC) last Friday while the Hornet defense held FS Northside to 53 yards rushing (1.45 YPC). LR Catholic, passing less and running more this season, challenged Cabot for three quarters last week before succumbing, 42-20.
FS Southside at CABOT (1): Cabot back to Coach Mike Malham's traditional Dead T attack this fall and protecting the ball better. It's secondary will be challenged by Southside junior QB Taye Gatewood, who completed 18 of 21 passes (with two drops) for 337 yards and three TDs while rushing 19 times for 115 yards and 3 more scores in last week's wild 54-47 OT loss at Conway. Eight receivers caught passes last Friday for Southside. It employs explosive skill players but starts just two seniors on offense and only four seniors on defense. Senior Mar-teaz Gaston (6-4, 205) is Southside's largest defensive lineman.
LR Central at FS NORTHSIDE (1): Loser likely misses the playoffs. Northside punted five times and fumbled twice in last week's 31-12 loss to No. 2-ranked Bryant. Improved LR Central won at hapless Heritage in the opener but lost its past three by an average score of 36-16. Northside blanked the Tigers 19-0 last fall in Little Rock.

7A WEST
FAYETTEVILLE (3) at Bentonville West: Undefeated West has built 35-point leads or mercy-ruled all but one opponent (Muskogee, Okla.), averaging 45.25 points in the first three quarters of games. Fayetteville, less talented than previous years and reeling on a three-game losing skid, brings arguably the best defense West has seen. Fayetteville had more yards and first downs, fewer penalties and no turnovers in last week's 32-27 loss at Bentonville. Fayetteville junior QB Darius Bowers (6-2, 190) completed 21 of 35 passes for 263 yards last week.
BENTONVILLE (21) at Van Buren: Bentonville wins back-to-back games for the first time this season. "We're a very jekyll-and-hyde team right now," BHS coach Jody Grant says. "We had 10 turnovers the first three games (none last week) with 18 new (starters this year)." Bentonville couldn't corral Conway (35-16) Week 3 but took down Fayetteville 32-27 last Friday for its 12th straight regular-season win over the Purple Dogs. Bentonville dandy noseguard Angel Gure (5-8, 270) looks to bottle up Van Buren standout RB Walter Green (5-8, 180; 4.5 speed), who led the conference in rushing last season. Van Buren gave up 300 yards (250 passing) and 36 points in the first half of last week's 43-28 loss to Bentonville West.
HAR-BER (18) at Springdale: Both are 4-0 for the first time since the schools split in 2006. Springdale defensive tackle and Razorback commit Isaiah Nicholls (6-4, 275) leads a unit that forced six turnovers, scored a safety and held winless Heritage to 263 yards last week. Springdale allows just 17.7 ppg but hasn't been tested like it will in this matchup. Har-Ber has shut out its past three opponents with arguably the top defense in the state. The Wildcats have scored 11 sacks, 19 QB hurries and five interceptions this season. Har-Ber junior QB Grant Allen (1,048 yards passing) completes 69 percent of his tosses with 15 TDs and one interception.
Rogers Heritage at ROGERS (3): Young but previously-undefeated Rogers humbled at Har-Ber 49-0 last week. Cross-town rival Heritage likely needs a win to keep playoff hopes alive.