Class 3A Week 5 Rankings, Notes & Picks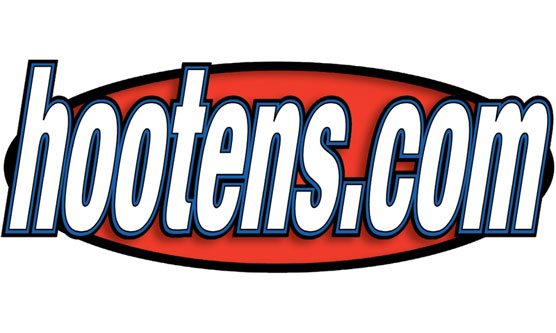 Hootens.com Rankings
Class 3A, Week 5, 2017
Copyright Hooten Publishing, Inc.

1. Prescott (4-0)
2. Charleston (4-0)
3. Junction City (4-0)
4. Clinton (4-0)
5. Rivercrest (3-1)
6. Glen Rose (3-1)
7. Mayflower (4-0)
8. Harding Academy (2-2)
9. Smackover (2-2)
10. Newport (3-1)
11. Piggott (3-1)
12. Jessieville (3-1)
13. Greenland (3-1)
14. Melbourne (4-0)
15. Bald Knob (2-2)
16. Fordyce (2-2)
17. McGehee (2-2)
18. Atkins (3-1)
19. Osceola (3-1)
20. Hoxie (2-2)
21. Elkins (3-1)
22. Cedar Ridge (2-2)
23. H. Grove Haskell (2-2)
24. Fouke (3-1)
25. Centerpoint (3-1)
26. Barton (3-1)
27. Lamar (2-2)
28. Paris (2-2)
29. Horatio (3-1)
30. Walnut Ridge (2-2)
31. Mansfield (1-3)
32. Gurdon (2-2)
33. Perryville (3-1)
34. Episcopal (1-3)
35. Manila (1-3)
36. Rose Bud (3-1)
37. Marshall (0-4)
38. Lake Village (2-2)
39. Drew Central (2-2)
40. Green Forest (2-2)
41. Bismarck (2-2)
42. Mountain View (0-4)
43. Genoa Central (1-3)
44. Cedarville (1-3)
45. Yellville-Summit (0-4)
46. Corning (0-4)
47. Marianna (0-4)
48. Two Rivers (0-4)

HOOTENS.COM GAME OF THE WEEK
No. 7 Mayflower at No. 15 Bald Knob: Winner remains atop the 2-3A. Bald Knob has won eight consecutive conference games and the past two years against Mayflower. Bald Knob QB Clayton Collins accounted for both TDs in last week's 14-13 win over Harding Academy. Bald Knob's two losses came to Class 4A schools Southside Batesville and Riverview, which have a combined record of 8-0. Against Riverview, Bald Knob allowed 363 rushing yards (12 yards per carry). Mayflower averages 320 rushing yards weekly (402 total yards). Last week against Barton, Mayflower rushed for a season-high 425 yards and seven TDs, paced by junior Deon Simmons' 352 yards and six TDs. Mayflower forced three Barton turnovers and added a safety.

LAST WEEK
Hootens.com correctly picked 16 of 24 games (67 percent) involving Class 3A teams. For the season, hootens.com has correctly predicted 117 of 154 games (76 percent).

TV LAND
Hooten's Arkansas Football airs 10:30 a.m. Saturdays on KATV (ABC Little Rock) Ch. 7, covering the Razorbacks, high school teams and players to watch. Hot Springs Lakeside's Torin Davis (4.25 GPA, first in class) receives the prestigious Arkansas Air Guard Scholar Athlete of the Week award on this Saturday's show.

WEEK 4 PREDICTIONS (favored team in CAPS followed by point spread)
1-3A
CLINTON (24) at Green Forest: Green Forest rides a two-game win streak but completes just 20.5 percent of its passes for 16.3 yards weekly. Senior Jose Hernandez (5-5, 155) leads Green Forest with 300 yards rushing (4.8 YPC). Clinton didn't allow a point for nine quarters before Greenland scored in the fourth last Friday. The Yellow Jackets collected 275 yards offense in a 31-6 win. Clinton grounded Green Forest 42-14 in 2016.
Mountain View at ELKINS (21): Mountain View beat Elkins 30-23 last year to earn a share of the league title with the Elks and Clinton. Elkins has won four of the past seven meetings. Elkins sophomore quarterback Quinn McClain completed 10 passes for 134 yards last week, with senior Layne Evans snatching six passes for 102 yards and two touchdowns. Elkins has won three straight since losing its opener at Class 4A Shiloh Christian 50-18. The Elks limited Yellville-Summit to 24 yards on 29 carries in last week's 46-12 win.
Yellville-Summit at GREENLAND (22): Greenland rushes for 258 yards and passes for 174 yards weekly. Senior Chandler Alaniz, a 2016 all-conference receiver, paces Greenland with 177 yards receiving and two TDs. Last week, Yellville-Summit sophomore QB Eli Cagle was seven of 12 passing for 92 yards and a TD in a 46-12 loss. Greenland downed Yellville-Summit 40-20 in 2016.
Marshall at MELBOURNE (25): Melbourne averages 40 points per game with 11 receivers catching passes. Melbourne two-way standout Alex Bray recorded 18 tackles (three for loss) and a sack last week and added nine catches for 118 yards in a 31-14 win at Mountain View. Marshall allows 37 points weekly and is 0-4 for the first time since 2013. Melbourne escaped Marshall 21-15 a year ago.

2-3A
MAYFLOWER (2) at Bald Knob: See hootens.com Game of the Week.
HARDING ACADEMY (3) at Barton: Barton has lost 10 straight to Harding Academy, including 42-27 last fall. Harding made six tackles for loss last week and led Bald Knob 13-7 in the third quarter before losing 14-13. Barton QB Bradley Smith accounted for three TDs in last week's 55-36 loss at Mayflower. Barton has won just twice on the field in its past 15 conference games.
CEDAR RIDGE (21) at Marianna: Cedar Ridge tallied the most points in school history (69-46 win over Episcopal) last Friday. Senior Daylon Gant led the Timberwolves with 305 yards rushing (20 YPC) and six TDs. Marianna scores 12 points weekly and has lost seven straight by an average of 32 points. Cedar Ridge downed Marianna 37-14 in 2016.
EPISCOPAL (1) at Rose Bud: Rose Bud forfeited this matchup a year ago but comes to Little Rock with a 3-1 record Friday. The Ramblers wins are over teams (Marshall, Marianna and Class 2A Quitman) with a combined 1-11 record. Episcopal allowed a school-record 69 points in last week's 23-point loss at Cedar Ridge.

3-3A
Walnut Ridge at NEWPORT (17): Conference coaches voted Newport to repeat as 3-3A champs in this summer's Hooten's Arkansas Football magazine while Walnut Ridge was voted seventh. Both lost their league openers. Newport threw three INTs in last week's 28-7 loss at Hoxie, but the Greyhounds have won won 11 straight at home, dating back to October 16, 2015 against Heber Springs.
RIVERCREST (6) at Piggott: Rivercrest led 35-0 by halftime at Corning last week. Colt junior QB Demilon Brown passed 150 yards and three TDs. Piggott lost at home to Osceola 26-0 last Friday. It was the Mohawks' first shutout since 2015 (28-0 against Hoxie). Piggott has not lost consecutive games since 2015, either. Piggott won at Rivercrest 27-13 last year. It was Rivercrest's only home conference loss in its past 14 outings.
Corning at OSCEOLA (24): Osceola rides a three-game win streak for first time since 2014. Osceola senior playmaker Derrell Brown (6-1, 175) has 12 TDs this fall and displays great range at safety. Corning limited Rivercrest (220 rushing yards weekly) to 115 steps last week.
Manila at HOXIE (14): Hoxie scored 28 unanswered points last week in a 28-7 win over Newport. Hoxie senior receiver Lucky Fallis scored on an 89-yard TD pass from Chandler Spradlin. Manila trailed Walnut Ridge 20-12 last week but scored the game's final 24 points (all in the fourth quarter) to win. Manila QB Layne Sims ran 55 and 43 yards to score in the final 12 minutes. Improved line play boosts Hoxie this fall.

4-3A
CHARLESTON (14) at Paris: Charleston senior Mason Wisdom leads with a team-best 21 catches for 356 yards and six TDs. Paris held Mansfield to 69 yards rushing and just one of 10 on third downs in last week's 19-12 win. Charleston pounded Paris 42-6 last year.
Two Rivers at ATKINS (24): Atkins dropped its opener at Class 4A Dover but has not lost since. Atkins downed Lamar 33-11 last week when QB Zack Harris completed 13 of 20 passes for 199 yards and three TDs. Two Rivers defensive lineman Eric Walton (16 tackles and two sacks) and Lance Johnson (23 tackles, 1 interception) try to slow the Red Devils. Atkins won at Two Rivers 41-0 last year.
LAMAR (3) at Mansfield: Lamar gains 5.2 yards per rush but only passes for 37.5 yards weekly. Mansfield forced three turnovers and recorded seven tackles for loss in last week's 19-12 loss to Paris. Lamar mashed Mansfield last year 49-17.
PERRYVILLE (12) at Cedarville: Perryville slipped Cedarville 29-26 a year ago. Perryville has posted consecutive shutouts in wins over Class 2A Poyen (6-0) and Two Rivers (53-0) and its only loss was against 4-0 Mayflower. Cedarville (18 points weekly) is 5-29 against Arkansas teams since 2013 (two wins over Pocola, Ok.).

5-3A
PRESCOTT (21) at Gurdon: Prescott's defense allows seven points per game following a 53-0 win last week over Centerpoint. Landers Auto Group Super Teamer Thomas Muldrow, who earned all-conference honors at Gurdon in 2016, scored three TDs against Centerpoint. Rival Gurdon limits opponents to 4.4 yards per carry this year. Prescott gashed the Go-Devils 44-13 in 2016.
GLEN ROSE (4) at Jessieville: These schools pitched shutouts last week when Glen Rose downed Harmony Grove Haskell (35-0) and Jessieville (allows eight points weekly) blanked Bismarck 41-0. Glen Rose's punishing running game (253 yards rushing last week) carries it past Jessieville, again. Glen Rose juked Jessieville 35-6 in 2016.
Bismarck at H. GROVE HASKELL (17): Bismarck rotates juniors Dylan Clayton (4.09 GPA) and James Kegley at QB. Jessieville held Bismarck to 89 total yards in a 41-0 win last week. Harmony Grove Haskell has alternated wins and losses this year and the Cardinals rushed for a season-best 122 yards in last week's 35-0 loss at Glen Rose. Harmony Grove Haskell busted Bismarck 55-14 last year.
Horatio at CENTERPOINT (3): Centerpoint has won four straight in this series, including shutouts in 2014 and 2016. Last week, Centerpoint was shut out for the first time since 2012, losing at defending state champ Prescott 53-0. Horatio (3-1) surrenders 19 points per game and the Lions ran for 262 yards and two TDs in last week's 27-7 win over Gurdon. Centerpoint's playmakers allow the Knights to win a tight one.

6-3A
Fouke at FORDYCE (5): Fordyce racked up season-highs in points (48), turnovers (seven), completion percentage (50 percent) and yards per carry (10.5) in last week's 48-10 gutting of Genoa Central. Smackover limited Fouke to a season-low 206 total yards in a 40-14 win last Friday. Fordyce (11 straight league wins) downed Fouke 30-20 last year.
JUNCTION CITY (28) at Genoa Central: Junction City passed for a season-high 130 yards in last week's 64-38 win over McGehee. Junction City's fast defense forced four turnovers with Landers Auto Group Super Team linebacker Terrell Gibson collecting nine tackles (three for loss). Genoa Central had seven turnovers, including three INTs in last week's 48-10 loss at Fordyce. GC's Brayden Hensley has two sacks this year. Junction City rolled Genoa Central 46-10 a year ago.
SMACKOVER (17) at Lake Village: Winner remains atop the 6-3A standings. Smackover has won three straight against Lake Village, including 42-12 last fall. 2All-conference QB Aarion Kilgore paces Lake Village in passing (510 yards and five TDs with two INTs) and rushing (315 yards and three TDs). Senior Xavier Childs leads all Beavers with 44 tackles. Lake Village led 28-8 in the first half of last week's 42-24 win at Drew Central. Smackover limited Fouke to a season-low 194 yards last week. Fouke's previous low was 285 yards. Look for Smackover's fundamental defense to enjoy similar success this week.
Drew Central at MCGEHEE (16): McGehee has won five straight over Drew Central by an average score of 51-9. McGehee lost at Junction City 64-38 last week, but the Owls led 12-6 after the first quarter thanks to an 83-yard kickoff return and a 55-yard INT return. Drew Central's two wins have come against teams with a combined 1-6 record (Class 2A schools Woodlawn and Hermitage). Drew Central was minus-3 in turnovers against Lake Village 4-1. Look for McGehee's team speed to outpace DC this week.