Class 2A - Week 4 - 2015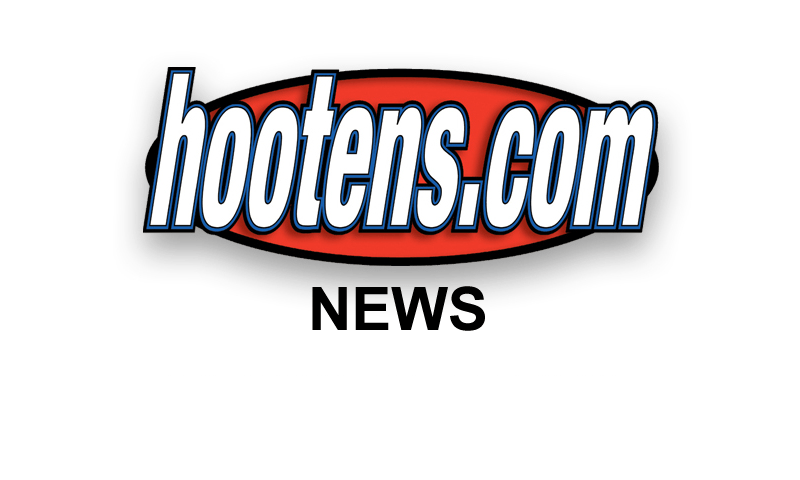 Hootens.com Rankings
Class 2A, Week 4, 2015
Copyright Hooten Publishing, Inc.

1. Rison (2-1)
2. Junction City (1-2)
3. McCrory (3-0)
4. Mount Ida (3-0)
5. Earle (2-1)
6. Hector (3-0)
7. Cross County (3-0)
8. Des Arc (2-1)
9. Conway Christian (1-2)
10. Hazen (1-2)
11. E. Poinsett County (1-2)
12. England (3-0)
13. Gurdon (0-3)
14. Lafayette County (2-1)
15. Dierks (2-1)
16. Murfreesboro (1-2)
17. Spring Hill (3-0)
18. Brinkley (2-1)
19. Marked Tree (2-1)
20. Parkers Chapel (2-1)
21. Bearden (1-1)
22. Magnet Cove (1-2)
23. Hackett (2-1)
24. Hermitage (2-1)
25. Walnut Ridge (1-2)
26. Woodlawn (1-1)
27. Poyen (1-2)
28. Mountainburg (3-0)
29. Quitman (2-1)
30. Salem (1-2)
31. Foreman (1-2)
32. Carlisle (1-2)
33. Mineral Springs (0-2)
34. Palestine-Wheatley (2-1)
35. Augusta (1-2)
36. Strong (0-3)
37. Bigelow (0-3)
38. J.C. Westside (2-1)
39. Clarendon (0-3)
40. Midland (0-3)
41. Marvell (0-3)
42. Magazine (0-3)
43. Cutter M. Star (0-3)
44. Mountain Pine (0-3)
45. Union Christian (0-3)
46. Decatur (0-3)
47. W. Yell County (0-3)
48. Rector (0-3)

GAME OF THE WEEK
No. 10 Hazen at No. 3 McCrory
McCrory should be completely healthy Friday night for the first time this year. Senior RB Kaigen Rogo ran just four times last week at Marvell for 129 yards. Reserve RB Peyton Williamson ran for 100 yards and two TDs. No. 10 Hazen spit and sputtered offensively last week with turnovers and penalties in a 14-8 loss to Class 3A Osceola. But Hazen senior RB Logan Penn (4.5 speed) remains a home-run threat behind monster two-way linemen Donavan Gurley (6-1, 320) and Khalid Mills (6-0, 220).

LAST WEEK
Hootens.com picked 28 of 34 games (82 percent) involving Class 2A teams. It has correctly picked 84 of 106 (78 percent) for the season.

WEEK 4 PREDICTIONS (favored team in ALL CAPS followed by point spread)
3-2A
Marked Tree at CROSS COUNTY (10): It's homecoming at Cherry Valley where No. 7 Cross County is 3-0 vs. 4A teams and improving weekly on defense. The Thunderbirds allowed 105 rushing yards vs. Harrisburg, 99 rushing yards vs. Baptist Prep and 66 rushing yards last week in a 36-7 win over Jonesboro Westside. Senior LB Holden Byassee leads the team with 45 tackles. No. 19 Marked Tree is improved under first-year coach Cody Wallis, who installed the Double Wing offense in the spring that fits MT's personnel and features senior All-3-2A RB DeAngelo Griffin.
Midland at EARLE (42): Injuries mount for No. 5 Earle, including sophomore QB Gerry Bohanon (deep thigh bruise), who has not played since the first half Week 1. Class 4A Highland handed Earle its first loss last week, 19-12. Midland has been outscored 107-24 this fall.
E. POINSETT COUNTY (15) at Salem: Salem allowed 41 points last week to Class 3A Melbourne, which had scored 34 points in the first two games combined. EPC amassed 658 total yards in a 58-46 loss to Class 3A Marianna, including 245 return yards. Junior Chanc Gray, who accounted for 135 of those return yards, rushed for 50 yards and caught two passes for 49 yards. Senior QB Clay Malone passed for 267 yards and three TDs with an INT.
WALNUT RIDGE (8) at Rector: Walnut Ridge struggling with multiple injuries, losing last week to Class 4A Harrisburg (20-12) and its new-found Wildcat QB Malik Versie. Rector rides a 12-game losing streak.

4-2A
UNION CHRISTIAN (2) at Magazine: Union Christian all-league QB Christian Snipes passed for 280 yards and three TDs last week in a 44-28 loss to J.C. Westside. Senior Hunter Hammond caught seven passes for 252 yards and three TDs. He also ran 72 yards for a score. Winless Magazine has been outscored 118-6.
HACKETT (36) at Decatur: Five different skill players for Hackett scored last week in a 38-0 win over Magazine. Senior QB Jacob McClure passed for two TDs, Winless Decatur has been outscored 131-7.
J.C. Westside at MOUNTAINBURG (29): Mountainburg senior RB Clayton Stephenson carried 16 times last week for 137 yards and three TDs in a 49-0 blowout of Decatur. Stephenson already has 695 yards and 13 TDs after three games. Junior Jaden Carver ran for 107 yards and a TD. Senior RB Ross Scott ran for two TDs in a 44-28 win over Union Christian.
HECTOR (42) at W. Yell County: No. 6 Hector overcame the four-hour bus ride, hot temperatures and big-play athletes last week in a 49-30 win at 8-2A Strong. Junior QB Tanner Gaines ran for 152 yards and three TDs and passed for 144 yards and two scores.

5-2A
Bigelow at QUITMAN (1): Class 3A Marshall intercepted four Quitman passes last week in a surprising 46-7 blowout. Bigelow has been outscored 84-14 this fall, including a 44-0 loss to Class 3A No. 17 Danville. Injuries have hurt Bigelow, which started four sophomores and two newcomer juniors last week in the loss to Danville. Junior QB Justin Testerman (concussion) is possible this week. Bigelow has dominated the overall series with Quitman 7-0.
CONWAY CHRISTIAN (18) at Poyen: No. 9 Conway Christian continued its offensive onslaught last week with a 69-13 win over Class 3A Rose Bud. Senior Jakob Henry passed for 419 yards and six TDs, all to seniors Jon Mark Wood and Clayton Dent and junior Seth Smith.
CUTTER M STAR (2) at Mountain Pine: Running low on bodies, Mountain Pine had to quit at halftime last week in a 56-0 loss to Mount Ida. Class 3A Drew Central ended then the state's longest losing streak Week 2 with a win over Cutter Morning Star. Mountain Pine owns a 33-game losing skid.
MAGNET COVE (4) at England: Magnet Cove started two new tackles on the offensive line last week, and its new no-huddle attack finally clicked in a 24-21 loss to Class 3A Harmony Grove Haskell. Magnet Cove (0-3) outgained then No. 10 Haskell 258 yards to 123. It has lost to three teams with a combined 8-1 record. England junior QB Brayden Brazeal triggers an explosive attack that averaged 47 ppg in wins over three teams with a combined record of 2-6. Brazeal completed 22 of 28 passes last week for 306 yards in a 51-0 rout of Drew Central.

6-2A
Hazen at MCCRORY (12): See Game of the Week.
PAL-WHEATLEY (8) at Augusta: P-W got untracked last week in a 42-14 win over winless Clarendon, while Augusta lost to Carlisle 28-22. P-W won this matchup 66-49 a year ago.
BRINKLEY (35) at Clarendon: Brinkley was rocked early last week by No. 8 Des Arc and its senior RB Colt Covington (129 yards) and a striking defense. Des Arc won 42-16. Clarendon has been outscored 144-32. Watch highlights of Brinkley's week 3 loss to Des Arc here.
DES ARC (20) at Carlisle: No. 8 Des Arc, led by senior RB Colt Covington's 129 yards and a striking defense, rocked Brinkley early last week and cruised to a 42-16 win. Carlisle rebounded from an 0-2 start to defeat Augusta 28-22. Watch highlights of Des Arc's week 3 win over Brinkley here.
RISON (35) at Marvell: Marvell dressed 18 last week in a 52-0 loss to McCrory. Top-ranked Rison ground out a 29-20 win over Class 3A No. 7 Camden Harmony Grove, rushing for all of its 370 total yards. Rison also held H. Grove to 61 rushing yards. Rison's Veer attack spread the rushing yards between senior Bryson Marks (163), junior Ja'quan Henry (158) and senior Jordan Brown (46).

7-2A
GURDON (1) at Dierks: Could be a shootout since both defenses struggle against the run. Dierks allowed 229 yards and five TDs last week to Class 3A Fouke sophomore RB Jarrett Easley. Winless Gurdon has lost to Class 3A Prescott, Smackover and Glen Rose by a combined 158-47. Senior RB Jackie Harvill leads Gurdon with 494 rushing yards.
SPRING HILL (26) at Foreman: Upstart Sporing Hill improves to 4-0 against a Foreman team that has lost its starting QB to a season-ending knee injury.
Murfreesboro at LAFAYETTE COUNTY (4): A year ago, Murfreesboro could not tackle Lafayette County RB Tre' Burks (5-9, 218), who ran 22 times for 304 yards and six TDs in a 42-36 victory for Lafayette County. Murfreesboro just allowed 496 yards (206 rushing) last week to Class 3A No. 18 Centerpoint, including 115 rushing yards and three TDs by senior Deven Horn (5-9, 155).
MOUNT IDA (42) at Mineral Springs: No. 4 Mount Ida averages 56 points per game and it could hit that mark this week against a Mineral defense that allows 35 ppg.

8-2A
JUNCTION CITY (21) at Hermitage: Hermitage has scored a lot of points (130 points), but the Hermits managed just 12 last week in a 12-6 win over Woodlawn. No. 2 Junction City committed six turnovers last week in a 33-20 loss to Haynesville, La. Junction City leads the overall series with Hermitage, 21-2.
Strong at PARKERS CHAPEL (2): Parkers Chapel flying high after its first ever win over Bearden, 21-14 last week in overtime, maybe the biggest win in school history. Senior RB Dezmon Jackson scored all three TDs, and sophomore defensive back Canon Morgan intercepted two passes, one in the end zone to seal the win and another to kill a Bearden drive before halftime. Bearden failed to score on three trips into the red zone.
RISON (35) at Marvell: Marvell dressed 18 last week in a 52-0 loss to McCrory. Top-ranked Rison ground out a 29-20 win over Class 3A No. 7 Camden Harmony Grove, rushing for all of its 370 total yards. Rison also held H. Grove to 61 rushing yards. Rison's Veer attack spread the rushing yards between senior Bryson Marks (163), junior Ja'quan Henry (158) and senior Jordan Brown (46).
Bearden is open.
Woodlawn is open.