Class 4A - Week 4 - 2013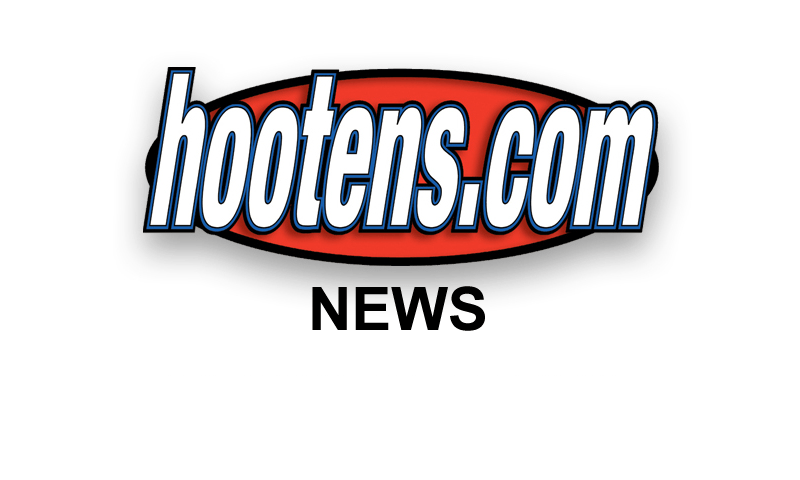 Hootens.com Rankings
Class 4A, Week 4, 2013
Copyright Hooten Publishing, Inc.
1. Warren (0-3)
2. Arkadelphia (3-0)
3. Dollarway (3-0)
4. Booneville (3-0)
5. Nashville (2-1)
6. Prairie Grove (2-1)
7. Pottsville (3-0)
8. Newport (3-0)
9. Ashdown (3-0)
10. Valley View (3-0)
11. Hamburg (2-1)
12. Highland (3-0)
13. Dardanelle (3-0)
14. Star City (2-1)
15. Lonoke (2-1)
16. Maumelle (2-1)
17. CAC (2-1)
18. Malvern (2-1)
19. Farmington (2-0-1)
20. Stuttgart (1-2)
21. Clinton (1-2)
22. Gosnell (2-1)
23. Pulaski Robinson (3-0)
24. Lincoln (3-0)
25. Gentry (2-1)
26. Subiaco Academy (2-1)
27. Monticello (0-3)
28. Mena (2-1)
29. Heber Springs (0-3)
30. DeWitt (2-1)
31. Crossett (1-2)
32. Dumas (0-3)
33. Pocahontas (2-1)
34. Pea Ridge (2-1)
35. Bauxite (1-2)
36. Jonesboro Westside (3-0)
37. Arkansas Baptist (1-2)
38. Gravette (0-3)
39. Berryville (2-1)
40. Ozark (0-3)
41. Southside Batesville (1-2)
42. Brookland (3-0)
43. Lake Village (1-2)
44. Dover (0-3)
45. Cave City (0-3)
46. Trumann (0-3)
47. Waldron (0-3)
48. Marianna (0-2)
HOOTENS.COM GAME OF THE WEEK
No. 5 Nashville at No. 2 Arkadelphia
Arkadelphia's 14-point win at Nashville last year propelled the Badgers to their first conference title since 1995. The Badgers have won 12 of their past 13 regular season games, beating Class 6A Benton and Sheridan and Class 5A Hot Springs by an average 51-16 this fall. Badger senior quarterback Jakahari Howell enjoyed a monstrous game in Howard County last season, ripping Nashville with 333 yards (145 rushing, 188 passing) and three touchdowns. Howell completes 43 of 55 passes (78 percent) for 649 yards and five TDs this year, while rushing 30 times for 309 yards and seven TDs in the first half of three blowout victories. Senior running back Kris Oliver (39 carries, 493 yards and eight TDs this season) sprinted 56 yards for the clinching TD at Nashville last year. Arkadelphia senior tackles Dalton Huerkamp (6-2, 255), Cole McNally (6-2, 220) and center Jake Knight (6-1, 185) open holes in the running game and rarely allow Howell to get hit in the pocket. Badger junior defensive tackle/end Emmanuel Cooper made nine tackles behind the line of scrimmage (seven tackles for loss, two sacks) in last week's 42-21 win over Hot Springs. Senior middle linebacker Jahlon Mitchell paces the Badgers with almost 30 tackles. "You read everything about Arkadelphia, look at the offensive numbers and great athletes, so you know they have a great offense," Nashville coach Billy Dawson says. "But what you don't see is they are just as good defensively."
Nashville lost to Hope 35-21 in the opener, but beat De Queen 35-0 Week 2 and regained confidence with last week's 20-14 win at Watson Chapel. The Scrappers start six sophomores on defense, but they held Watson Chapel to 268 yards on 48 plays last week, and 148 yards came on two long TD sprints. The Scrappers create ways to get the the ball to senior Kyler Lawrence. "We want him to get 15-20 carries, five to six catches and play a big role in kick returns every week," Dawson says. Lawrence ran for a pair of TDs in the rain at Watson Chapel. Scrapper senior end L.T. Muldrow and middle linebacker Tyler Parker provide leadership for a unit that has jelled since Week 1.
HOOTEN'S TV SHOW
Hootens Arkansas Football TV show airs 10:30 a.m. Saturday's this fall on KATV 7 (ABC-Little Rock) and KXNW (Ch. 34 Fort Smith/Fayetteville). The show features the state's top recruiting prospects.
LAST WEEK
Hootens.com correctly predicted 33 of 40 games (83 percent). For the season, Hootens.com correctly predicted 106 of 126 (84 percent).
WEEK 4 PREDICTIONS (favored team in ALL CAPS followed by point spread)
1-4A
Berryville at LINCOLN (10): Berryville has won two games this year after going a combined 1-18 the past two seasons. Lincoln led Dover 50-0 at halftime a week ago, winning 71-0. Lincoln junior QB Drew Harris passed 309 yards and five TDs in the first half.
Gentry at FARMINGTON (3): Gentry hung with Class 3A No. 2 Charleston two weeks ago and beat Heber Springs by eight points last week. Farmington tied Class 3A Paris last week when Paris missed a field goal in the fourth quarter.
Ozark at PRAIRIE GROVE (28): Defending league champ Prairie Grove led West Fork 34-0 at halftime last week. The Tigers allow just 13 points a game. Ozark, who finished as state runner-up last year, has scored just three TDs this year.
Pea Ridge at GRAVETTE (1): Pea Ridge junior Shane Ivy ran for 169 yards and four TDs in last week's 48-12 win over Greenland. Gravette lost by 10 points at Class 6A Siloam Springs last week, despite giving up just 71 yards in the second half.
2-4A
CLINTON (32) at Marianna: Clinton has won four straight over the Trojans by a combined 138 points. But the Yellow Jackets haven't won a conference game since beating Marianna 62-0 a year ago. They've lost to No. 12 Highland and No. 7 Pottsville the past two weeks by a combined 22 points. Marianna hasn't won since Week 7, 2011. Watch highlights of Clinton's Week 2 loss to Highland here.
LONOKE (6) at Heber Springs: Heber Springs has won four of the past seven in the series since these teams entered the same conference in 2006. But the Panthers are winless this fall. Lonoke has won consecutive games since losing at Star City in the opener. The Jackrabbit defense scored two TDs in last week's 35-8 win over Class 5A Little Rock McClellan.
DOLLARWAY (1) at Newport: A battle of unbeatens. League coaches voted Dollarway No. 1 and Newport No. 2 in the preseason. Dollarway beat the Greyhounds 44-42 in overtime last year, despite turning the ball over six times. Cardinal senior cornerback Kabion Ento intercepted two passes, returning one 90 yards for a TD, in last week's 36-0 win at Crossett. Newport senior Kristen Crite has scored nine TDs this year, including four in last week's 17-point win over Class 5A Sylvan Hills. "This is the game we've been working toward," Dollarway coach Cortez Lee says. Watch highlights of Dollarway's Week 1 win against West Helena here.
STUTTGART (18) at Southside Batesville: Defending league co-champ and state champion Stuttgart won its first game of the season last week, shutting out Dumas 14-0. The Ricebirds have never lost to Southside Batesville, outscoring the Southerners 318-28 the past seven seasons. Southside Batesville has lost consecutive games to Class 3A Mountain View and Melbourne by a combined 12 points.
3-4A
Brookland at GOSNELL (17): Brookland has won four of its past six games, dating back to last season.
The undefeated Bearcats have beaten Class 3A Piggott and Mountain View by one point each the past two weeks. Gosnell forced four turnovers, including three in the final five minutes, of last week's 22-7 win over Rivercrest. Gosnell tailback Marcus Mullins ran 24 times for 139 yards against Rivercrest.
Cave City at VALLEY VIEW (35): Valley View has never lost to Cave City. The unbeaten Blazers are cruising toward a Week 6 showdown at Highland. Blazer senior QB Noah Jones completed 11 of 18 passes for 151 yards and a TD in soggy conditions last week, helping the Blazers beat Class 5A Nettleton 16-6. Winless Cave City gives up 33 points a game.
Jonesboro Westside at HIGHLAND (21): Highland has beaten the Warriors by a combined 162-16 the past four seasons. Jonesboro Westside is 3-0 for the first time since 2008 and only the second time since 2000. Watch highlights of Highland's Week 2 win against Clinton here.
POCAHONTAS (16) at Trumann: Trumann has lost 13 straight games and hasn't come within two TDs of any opponent since Week 5, 2011. Pocahontas coach Dave Williams attended last week's 27-8 win at Corning after being in the hospital almost two weeks. Watch highlights of Trumann's Week 2 loss at Nettleton here.

4-4A
DARDANELLE (32) at Dover: Six Dover starters missed last week's 71-0 loss to Lincoln. Dardanelle junior running back T.J. Tucker ran for 218 yards and three TDs in last week's 22-15 win at Clarksville.
Mena at MAUMELLE (8): Maumelle intercepted two passes but lost to Jacksonville by seven points a week ago. Mena's two wins this year are by a combined 11 points.
Subiaco Academy at POTTSVILLE (21): Pottsville has never lost to Subiaco Academy. The Apaches average 42 points per game. Subiaco Academy trailed Perryville 12-7 with 45 seconds left last week when junior QB Kelly Hollis threw the game-winning 23-yard TD pass to senior Chris Post.
Waldron at BOONEVILLE (35): This series will discontinue when Booneville moves to Class 3A next season. Booneville has more wins over Waldron than any opponent (67-17-4). Waldron hasn't won at Booneville since 1972 and has beaten the Bearcats just twice since 1994. Bearcat junior Matthew Berry has rushed for four TDs this year, including two in last week's 14-point win over Star City.
7-4A
Nashville at ARKADELPHIA (1): Hootens.com Class 4A Game of the Week. Watch highlights of Arkadelphia's Week 3 win against Hot Springs here.
Arkansas Baptist at CAC (10): CAC trailed rival Little Rock Christian by six points with six minutes left last week, before losing 43-29. Mustang QB Jack Thomas threw two TDs and ran for another against LR Christian. Arkansas Baptist QB Riley Perkins threw two TD passes in last week's 13-point loss to Class 3A Camden Harmony Grove. Watch highlights of Arkansas Baptist's Week 1 loss to Clinton here.
ASHDOWN (18) at Pulaski Robinson: These teams are a combined 6-0. Ashdown has beaten Pulaski Robinson the past three years. The Panthers scored 24 unanswered points in the fourth quarter to beat winless Class 5A De Queen 36-21 a week ago. Pulaski Robinson sophomore QB Brennen Johnson scored three TDs in the first half of last week's 44-point win over North Pulaski. Watch highlights of Ashdown's Week 2 win against Hope here.
MALVERN (17) at Bauxite: Malvern lost at HS Lakeside by six points last week, the Leopards seventh loss in eight years in the series. Bauxite's 26-point win at Jessieville a week ago was the Miners biggest margin of victory since beating Episcopal by 35 points in the first round of the 2009 playoffs.
8-4A
Crossett at WARREN (21): It's homecoming in Warren and the winless Lumberjacks hung with Class 7A No. 5 Fayetteville, Class 5A No. 1 and No. 2 Camden Fairview and Pulaski Academy the past two weeks. Lumberjack running back Kilay Cox (foot injury) and QB Drake Jones are among the multiple injured Lumberjacks. Because of negative-yardage plays, sacks and bad snaps, the Lumberjacks ran for just 9 yards in last week's 25-point loss to Camden Fairview. Watch highlights of Warren's Week 1 loss to Fayetteville here.
DeWitt at HAMBURG (13): DeWitt has won its past two games, but the Dragons have won only four conference games the past five years. Hamburg slipped past DeWitt 28-26 two years ago after the Dragons failed on a pair of two-point conversions. Hamburg junior Trey Miller returned two fumbles for TDs in the first half during last week's 28-0 win over Magnolia. Watch highlights of Hamburg's Week 1 win against McGehee here.
Lake Village at DUMAS (11): Lake Village's 46-6 win over Drew Central last week was its first since beating the Pirates a year ago. The Beavers have won just five games since 2010. Dumas is 0-3 for the second straight season.
STAR CITY (3) at Monticello: Winless Monticello hasn't started 0-4 in more than 30 years. But the Billies always play hard against Star City, beating the previously unbeaten Bulldogs 28-27 a year ago. Star City sophomore QB Tye Brown has passed for more than 600 yards this year. Watch highlights of Monticello's Week 1 loss to White Hall here.