Rutgers downs defenseless Hogs 35-26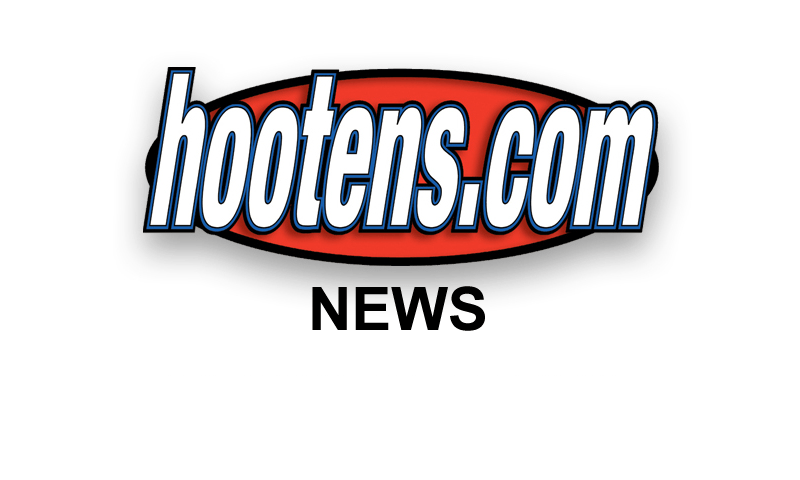 | | |
| --- | --- |
| | |
| | Cobi Hamilton |
FAYETTEVILLE - Even Cobi Hamilton's school record couldn't prevent Arkansas from falling 35-26 Saturday night to Rutgers before 72,543 at Reynolds Razorback Stadium.

Hamilton, a senior, set a SEC receiving record with 303 yards in a game by catching 10 Tyler Wilson passes, including three touchdowns.

But Arkansas' offensive struggles through the second and third quarters, and its inability to combat Rutgers' passing attack doomed the Razorbacks to their third straight defeat. Arkansas (1-3) heads into their first game against new SEC rival Texas A&M next Saturday in College Station, Texas.

Rutgers of the Big East advances to 4-0.

The Razorbacks mostly contained Rutgers' primary threat, running back Jawan Jamison, but their secondary could not stop Rutgers' passing.

Usually complementing Jamison's running, Rutgers quarterback Gary Nova riddled the Razorbacks for five TD passes, completing 28 of 35 for 397 yards without a turnover.

Nova's final tally, a 60-yard TD to Mark Harrison with 7:20 left, answered Hamilton's 80-yard TD and that cut Rutgers lead to 28-26 at 8:19.

Wilson, coming back from a concussion, completed 20 of 39 for 419 yards with two interceptions, one in the corner of the end zone and another after it glanced off the shoulder pads of falling receiver Demetrius Wilson.

Freshman Mekale McKay dropped a possible Wilson TD pass in the end zone.

Jamison averaged 3.6 yards on his 119 yards in 33 carries, but got 24 huge yards by spinning away from a possible safety with the Hogs trailing but with time to come back.

"We had four guys on him," Arkansas safety Ross Rasner said. "I thought it was a safety and then he popped around the corner and it was a 20-yard gain. That is where the game fell apart for us."

Dylan Breeding had punted Rutgers back to the 1 before Jamison spun away.

"We had him trapped for a darn safety," said Arkansas Coach John L. Smith, just returned after the memorial service for his deceased brother in Idaho. "But we couldn't stop him and get the ball back. You have to give Rutgers credit. We fought to the end. Cobi had a big night. He is a great player. We just have to get him the ball more."

Hamilton caught a 57-yard TD in the first quarter and 10- and 80-yard TD passes in the second half.

"When you walk off the field it really doesn't feel like it, but it is a great honor," Hamilton said of breaking Jarius Wright's 281 receiving yards record set last season against Texas A&M. "But I would definitely trade all my yards for a win."

Rutgers limited Arkansas' rushing to just 73 yards, including a key fourth-and-2 no-gain stop on Knile Davis. Davis netted 17 yards on 10 carries.

Arkansas owned the first quarter, and Rutgers owned the second quarter. Rutgers led 14-10 at halftime.

The Hogs settled for a 3-0 lead on Zach Hocker's 37-yard field goal at 12:19. Wilson and Hamilton beat a blitz for a 54-yard TD a little later.
Hocker also kicked a 27-yard field goal for Arkansas' lone third-quarter points while Nova was throwing 38- and 2-yard TD passes to Brandon Coleman and Paul Carrezola.

After Arkansas' defense forced a Rutgers three and out, the Hogs drove to the Rutgers 24 again, but Scarlet Knights Scott Vallone and Khaseem Greene denied Knile Davis for naught on fourth and 2.

Rutgers' Kyle Federico missed a 46-yard field goal before Wilson and Hamilton struck for 57-yard TD with Hamilton breaking the diving attempt by would-be tackler Logan Ryan, the cornerback he beat to make the catch over the middle.

Hocker kicked the PAT for a 10-0 lead with 20 seconds left in the first quarter.

Arkansas did not net a first down the remainder of the half and was outscored 14-0 in the second quarter.

Upback Jeremy Deering's 14-yard run off a fake punt started Rutgers' first scoring drive that included two Arkansas penalties, pass interference on safety Rohan Gaines and defensive tackle Byran Jones jumping offside.

The offside penalty gave Rutgers first and goal at the Arkansas 10, which the Scarlet Knights chose over the field goal that Fededrico kicked.

QB Nova and running back Jawan Jamison immediately hit a 10-yard TD pass over Gaines.

"I thought the big play to me when the momentum changed was the offside," Smith said. "And we give them the score (touchdown) rather than the field goal. You can't have that mistake when you hold them to three and then turn around and give them seven."

Rutgers had the ball 17:32 of the first half thanks to dominating the second quarter.

Nova's 19-yard TD pass to Brandon Coleman beating freshman cornerback Will Hines gave Rutgers its 14-10 lead at 1:30.

The Scarlet Knights' lead peaked at 28-13.

Arkansas lost senior tight end Chris Gragg to a lower leg injury during Saturday's first half. Smith said he had not been fully apprised on the extent of Gragg's injury.




"