Class 4A - Week 4 - 2015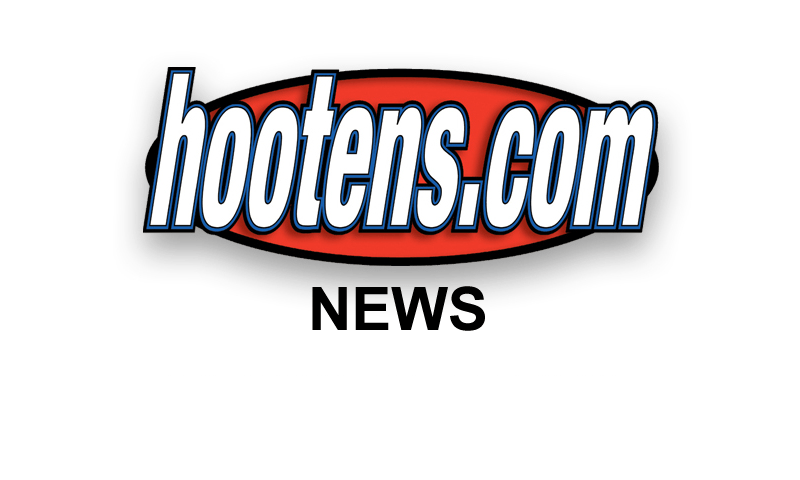 Hootens.com Rankings
Class 4A, Week 4, 2015
Copyright Hooten Publishing, Inc.

1. Dardanelle (3-0)
2. Nashville (3-0)
3. Pulaski Robinson (3-0)
4. Hamburg (2-1)
5. Gosnell (2-0)
6. Warren (2-1)
7. Lonoke (2-1)
8. Malvern (2-1)
9. Star City (2-1)
10. Shiloh Christian (1-1)
11. Prairie Grove (2-1)
12. Dollarway (2-1)
13. Pea Ridge (3-0)
14. Pottsville (2-1)
15. Dover (3-0)
16. West Helena (1-2)
17. Pocahonatas (3-0)
18. Ashdown (2-1)
19. Crossett (3-0)
20. Fountain Lake (2-1)
21. CAC (2-1)
22. Mena (1-2)
23. Arkadelphia (1-2)
24. Gravette (2-1)
25. Highland (2-1)
26. Dumas (3-0)
27. Stuttgart (1-2)
28. DeWitt (2-1)
29. Trumann (3-0)
30. Monticello (2-1)
31. Heber Springs (1-2)
32. Ozark (1-2)
33. Newport (0-3)
34. Clinton (1-2)
35. Southside Batesville (3-0)
36. Huntsville (2-1)
37. Gentry (2-1)
38. Riverview (2-1)
39. Subiaco Academy (2-1)
40. Berryville (2-1)
41. Baptist Prep (0-3)
42. Harrisburg (1-2)
43. Lincoln (1-2)
44. Bauxite (0-3)
45. Jonesboro Westside (0-3)
46. Cave City (0-3)
47. Brookland (0-3)
48. Waldron (0-3)

HOOTENS.COM GAME OF THE WEEK
No. 14 Pottsville at No. 1 Dardanelle

This helps shape the 4-4A this fall. Top-ranked and undefeated Dardanelle hasn't been tested this season, beating Danville, Booneville and Clarksville by an average of 50-26, but the first-team defense has only given up two touchdowns this fall. The Sand Lizards scored 69 points in the first half against Clarksville a week ago. Senior and UCA commit Chris Kershner starts at quarterback, but also plays tailback, receiver and "everywhere but the offensive line," Coach Josh Price says. Against Clarksville, Kershner's only pass attempt went 39 yards and a TD. He ran five times for 90 yards and caught six passes for 130 yards and two scores. Sophomore QB Elyas Carter completed eight of 11 passes for 171 yards and three TDs a week ago. Senior Daniel Craig and junior Dakota Rowland both average 12 yards per carry behind a line that features five three-year starters. Craig paces the Sand Lizards with 30 tackles this fall, including 12 against Clarksville. Junior ends Kaden Brown (6-2, 270) and Javier Lopez (6-0, 240) "are big and hard to block," Price says.

Pottsville's seniors won the junior high conference title three years ago. The Apaches lost to Class 5A Morrilton by 15 points two weeks ago and beat Class 6A Russellville 32-24 a week ago. The Apaches have intercepted eight passes this season, including four against Russellville. Senior fullback Josh Dugger has rushed for 370 yards this fall, and his twin and QB Jake Dugger "is playing with a lot of confidence," Pottsville coach Bryan Rust said. Senior Austin McNeely (6-4, 250) shifted from tight end to fullback in the spring. Senior left tackle David Piker injured his ankle in the summer and didn't return to full speed until Week 3, Rust said. Senior linebacker Ty Maness has 33 tackles this fall, while senior free safety Kyle Reynolds has three interceptions.

TV SHOW
Hooten's Arkansas Football TV show airs on KATV (Channel 7) at 11 a.m. Saturday's this fall.

LAST WEEK
Hootens.com correctly predicted 38 of 47 games (81 percent) last week. For the season, Hootens.com has correctly predicted 104 of 137 games (76 percent).

WEEK 4 PREDICTIONS (favored team in CAPS followed by point spread)
1-4A
SHILOH CHRISTIAN (32) at Berryville: Shiloh Christian's game with Victory Christian (Okla.) was cancelled last week after a severe thunderstorm rolled through Tulsa. Berryville has never beaten the Saints. The Bobcats lost the Carroll County Feud Green Forest by nine points last week.
Gentry at PEA RIDGE (13): Pea Ridge enters conference play 3-0 for the second straight season and the third time in four years. Pea Ridge junior Zaine Holley ran for 101 yards and a TD in last week's 45-0 win over Paris, while the Blackhawk D gave up just 24 yards.
Lincoln at GRAVETTE (21): Lincoln's three wins the past two seasons are against Cedarville (twice) and Berryville by two points last season. Gravette senior Jordan Burnett rushed 74 times for 437 yards and seven TDs this fall.
PRAIRIE GROVE (21) at Huntsville: Prairie Grove returned two punts for TDs in last week's 50-0 win over 1-3A preseason favorite West Fork. Prairie Grove senior tight end Dylan Soehner caught four passes for 86 yards and a TD a week ago, and he's caught a three TDs this fall.

2-4A
Riverview at CAC (7): CAC rallied from a second-quarter deficit last week, downing Valley View 50-14 by scoring five straight TDs in the second half. Riverview inside linebacker Andrew Moore and outside linebacker Jesse Dunbar have a team-high 28 tackles this fall.
LONOKE (11) at Heber Springs: Heber Springs has beaten Lonoke five of the past nine seasons. The Panthers have lost consecutive games to Greenbrier and Harding Academy by a combined 89-26. Heber Springs junior Pierce Mitchum has two TD catches this fall. Lonoke threw two interceptions in last week's 16-point loss to Class 5A LR McClellan.
WEST HELENA (6) at Newport: West Helena led Class 5A Forrest City 21-13 at halftime last week then failed to score on fourth-and-goal from the 1 in the fourth quarter of a four-point loss. Cougar QB Malik Arnett threw two TD passes and ran for another against Forrest City. Winless Newport averages 13 ppg.
STUTTGART (3) at Southside Batesville: Stuttgart has never lost to Southside Batesville, outscoring the Southerners 399-51 the past nine seasons. The Ricebirds beat rival DeWitt in overtime last week. Southside Batesville is the 3-0 for the first time in school history.

3-4A
Brookland at GOSNELL (28): Gosnell senior Carlos Blackman ran 28 times for 377 yards and six TDs in last week's 14-point win at Rivercrest. Winless Brookland plays inspired defense, giving up 26 weekly.
Cave City at HARRISBURG (2): Cave City has scored just 19 points this year, including one TD in last week's 35-point loss to Hoxie. Hoxie has beaten Cave City by a combined 112-7 the past three years. Harrisburg moved junior Malik Versie (6-1, 180) from tailback to Wildcat QB in last week's 20-12 win at Walnut Ridge. Versie broke his foot last season against Cave City.
Jonesboro Westside at HIGHLAND (25): Highland has beaten Jonesboro Westside the past six seasons by a combined 266-64. Highland held Earle to a season-low two TDs in last week's 19-12 triumph. Highland senior QB Reid Maag ran for 183 yards against Earle. Jonesboro Westside allows 37 ppg. Jonesboro Westside returned a kickoff for a TD against Cross County and the offense gained just 100 yards last week, including 66 yards rushing.
POCAHONTAS (14) at Trumann: Trumann is 3-0 for the first time since 1999, when the Wildcats tied for second in the conference. Defending league tri-champion Pocahontas averages 53 ppg. Redskin sophomore QB Reece Coates ran for two TDs and threw another in last week's 48-0 win at Corning.

4-4A
Baptist Prep at PULASKI ROBINSON (30): Pulaski Robinson QB Brennan Johnson passed for 223 yards and three TDs as the Senators rolled up 378 yard in last week's 21-point win over Class 7A Heritage. Winless Baptist Prep has lost to rival CAC, Class 2A Cross County and Class 3A Booneville. Watch highlights of Pulaski Robinson's Week 3 win ver Heritage here.
OZARK (3) at Clinton: Clinton shifted playmaker Kort Weaver (4.6 speed) to QB last week after Kannon Bradley was injured Week 2. Ozark shutout Booneville Week 1 and held Charleston to seven points last week.
Pottsville at DARDANELLE (14): Hootens.com Class 4A Game of the Week.
Subiaco Academy at DOVER (21): Unbeaten Dover is 3-0 for the second straight season and fourth time since 1996. The Pirates have beaten Subiaco Academy seven of the past 11 seasons, and average 53 ppg this fall. Subiaco Academy has beaten winless LR Fair and Western Yell Co. this fall. Trojan senior James Wells ran for 98 yards and three TDs and caught a TD pass in last week's 35-0 win over Western Yell Co.

7-4A
NASHVILLE (8) at Arkadelphia: Arkadelphia has beaten Nashville two of the past three seasons. Arkadelphia's defense held Hot Springs for three quarters last week before tiring in a 10-point setback. Badger senior QB Jeff Blake passed for 198 yards against Hot Springs. Undefeated Nashville has beaten Class 5A opponents Hope, De Queen and Watson Chapel by an average of 44-31 a game. Scrapper senior QB Leonard Snell ran for 362 yards and six TDs and passed for 209 yards and a score in last week's 21-point win at Watson Chapel.
ASHDOWN (1) at Mena: This could decide a playoff spot. Mena lost to De Queen 41-13 in the opener and Ashdown beat De Queen 28-19 a week ago. Ashdown junior safety Montaric Brown has returned three interceptions for TDs this year, including a 99-yarder against De Queen. Ashdown receiver/defensive back Brandon Northcross received an offer from UL-Monroe last week.
MALVERN (31) at Bauxite: Malvern led Class 5A HS Lakeside 21-14 in the second quarter last week before losing 49-35. Winless Bauxite surrenders 33 ppg.
Waldron at FOUNTAIN LAKE (28): Fountain Lake has improved since losing at Class 5A No. 2 LR Christian in the opener. The Cobras' dominated 5A West preseason favorite Maumelle 57-21 last week, and Maumelle scored a TD in the final minute (Fountain Lake led 57-8 in the third quarter). Winless Waldron averages nine points a game.

8-4A
Crossett at WARREN (14): Crossett hung with Warren for a half last season, and the unbeaten Eagles rallied late to beat McGehee a week ago. Warren gave up 773 yards at Pulaski Academy last week. Warren junior Hayden Lassiter passed for 355 yards and four TDs at Pulaski Academy.
DeWitt at HAMBURG (21): Hamburg scores 44 points weekly, and the Lions hung 57 on Lake Village last week. Hamburg senior Lorenzo Watkins caught a pair of TD passes and returned a kickoff 64 yards for another. DeWitt must regroup after last week's fourth-quarter loss at Arkansas County rival Stuttgart.
DOLLARWAY (8) at Dumas: Surprising Dumas is 3-0 for the first time since 2009 when the Bobcats tied for second in the conference after starting 5-0 and beat Dollarway by 15 points. Dollarway beat Class 5A Camden Fairview by five points a week ago. Cardinal junior QB Simeon Blair threw three TDs and ran for another against Camden Fairview. Dollarway has forced seven turnovers this season.
STAR CITY (10) at Monticello: Star City has won consecutive games since losing to Lonoke in the opener. Senior QB Tye Brown tallied five TDs (three rushing, two passing) in last week's 26-point win over Class 5A Mills. Monticello junior QB Jeff Carmical threw three TDs and ran for another in last week's 20-point win over Fordyce.