Class 7A - Week 4 - 2015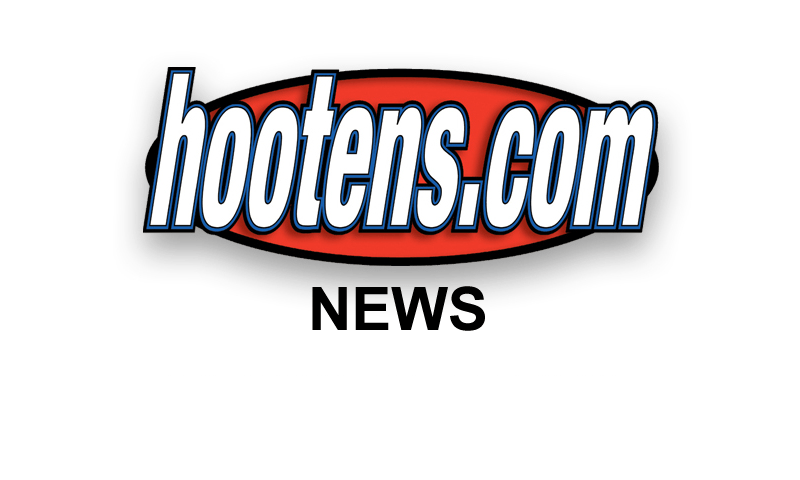 Hooten's Arkansas Football Rankings
Class 7A, Week 4, 2015
Copyright Hooten Publishing, Inc.

1. Fayetteville (3-0)
2. Bentonville (3-0)
3. Har-Ber (2-1)
4. Cabot (3-0)
5. FS Southside (2-1)
6. Bryant (3-0)
7. FS Northside (1-2)
8. Conway (1-2)
9. LR Catholic (1-2)
10. West Memphis (2-1)
11. Heritage (1-2)
12. Rogers (0-3)
13. Springdale (0-3)
14. North LR (0-3)
15. LR Central (0-3)
16. Van Buren (2-1)

HOOTENS.COM GAME OF THE WEEK
No. 5 FS Southside at No. 2 Bentonville.
Bentonville rides a 12-game win streak after starting 0-4 in 2014, including a 10-7 loss at FS Southside in the conference opener.
Bentonville's Kasey Ford (4,148 passing yards) looks to become the first QB to win three state titles in the largest classification. The Tigers totaled 531 yards offense against athletic Tallahassee (Fla.) Rickards last Friday. Bentonville kicker Hayden Moehring hit 22-, 24- and 31-yard field goals last week.
Junior Jaylin Brewer returned an interception 92 yards, sparking Southside to a 38-6 win over Class 6A Lake Hamilton last Friday. The Rebels rallied by Class 6A Alma in the season opener before losing for the fourth consecutive season to Class 6A Greenwood 38-31 Week 2.

LAST WEEK
Hootens.com correctly predicted winners in 10 of 14 games (71 percent) involving Class 7A teams. For the season, Hootens.com is 30-12 (71 percent) predicting 7A winners.

WEEK 4 PREDICTIONS (favored teams in ALL CAPS)
7A/6A Central
Siloam Springs at CONWAY (14): Conway trailed 21-0 in the first quarter of last week's mercy-rule loss to Springdale Har-Ber. Class 6A Siloam Springs trailed Claremore, Okla., 12-0 at halftime last week but won 22-12. Senior RB Ricky Hughes, senior QB Jordan Norberg and junior receiver Cade Miller power the Panthers. Former Benton head coach Marc Jones coordinates an improved Siloam defense. Clint Ashcraft coached Siloam Springs to a 31-15 record from 2004-2008 before taking over at Conway in 2009.
BRYANT (13) at Russellville: Undefeated Bryant relaxed after building a 23-0 lead on winless LR Central last week. Junior Hayden Ray has kicked 39- and 41-yard field goals the past two weeks. Russellville junior QB Michael Mullen threw four interceptions in a 32-24 loss at Class 4A Pottsville.
ALMA (1) at LR Catholic: League coaches picked Catholic to finish one spot ahead of Alma. The Rockets won this matchup 7-6 a year ago. Alma junior QB Noah Dotson has passed for 457 yards and four TDs the past two weeks. Catholic not nearly as dangerous without QB Andre Sale (fractured bone in elbow) and running back Lance Harville-Thomas (foot injury) in last Friday's 35-5 loss to Class 6A LR Parkview.
Van Buren at GREENWOOD (17): Van Buren's two wins this season have been over Class 5A teams. Van Buren senior QB Jordan Barlow (6-3, 200; 4.0 GPA and 31 ACT) has accounted for nine TDs this season, passing for two and running for another in last week's 32-12 win over Class 5A Farmington. Meanwhile, Greenwood has defeated Class 7A schools Springdale, FS Southside and FS Northside. Greenwood scored 10 unanswered points in the final 11 minutes in last week's 34-24 win over Northside. Northside's last two possessions ended with a punt and an interception.

7A/6A East
CABOT (21) at North LR: North LR has led early in blowout losses the past two weeks. Sophomore Savannah Melton kicked a 27-yard field goal for a 3-0 lead at Pine Bluff last Friday. North LR has not started 0-4 since 2003. The Charging Wildcats won 41-14 at Cabot last season after losing twice to the Panthers in 2013, including a double OT decision in the playoff semifinals.
Marion at WEST MEMPHIS (2): West Memphis has won nine straight over Class 6A neighborMarion. West Memphis rallied in the fourth quarter for a 1-point win over Class 5A Wynne last Friday. Junior Martavous Thomas' 48-yard TD won it for the Blue Devils. Marion beat Wynne 26-23 in the season opener.
Searcy at LR CENTRAL (4): Central has won two of the past three meetings with Class 6A Searcy, including 28-21 last year. Central's Cavan Polite (4.5 speed) carried 13 times for 103 yards in last week's 26-14 loss at Bryant. Searcy has defeated Class 5A members Batesville and Morrilton the past two weeks by a combined 12 points. Searcy all-state senior TB Luke Dixon ran 26 times for 146 yards and three TDs and threw a 24-yard TD pass in last week's 39-35 win over Morrilton. All-state senior end Jordan Slaughter recovered a fumble in the end zone.
Mountain Home at JONESBORO (14): Mountain Home moving the ball well (343 yards per game) but scoring only 20 ppg. The Bombers rushed 55 times for 210 yards in last week's 20-19 loss to Class 5A Nettleton. Jonesboro junior Jonathan Adams, Jr. caught two TD passes and returned a punt for a score in Jonesboro's 36-29 win at Class 5A Batesville.

7A West
FS Southside at BENTONVILLE (10). See Game of the Week.
Rogers at SPRINGDALE HAR-BER (35): As expected, Har-Ber hammered Conway last Friday with a 31-0 lead by halftime. Har-Ber senior transfer QB Fuller Chandler (6-2, 185) continues to impress with leadership, accuracy and a quick release. Rogers gave up 21 unanswered points in the final 10 minutes of last week's 28-24 loss to Jefferson City, Mo. Rogers rushed for 325 of its 380 yards offense. Har-Ber mercy-ruled Rogers last season after losing to the Mounties 59-42 in 2013. Rogers has lost 11 of its past 12 games, outscoring Springdale 43-42 in last year's finale.
FAYETTEVILLE (18) at FS Northside: Coach Daryl Patton having fun with Fayetteville's offense. His Purple Dogs dazzled (510 yards) again last Friday, scoring four TDs in less than 8 minutes of the third quarter to route Muskogee, Okla., 56-21. Javontae Smith led Fayetteville with 152 yards rushing. Class 6A Greenwood gained more than 400 yards and scored on four possessions in the second half to beat Northside 34-24 last Friday. Greenwood scored 10 unanswered points in the final 11 minutes. Northside's last two possessions ended with a punt and an interception. Northside, much better on defense in 2014, won at Fayetteville 27-24 last fall.
SPRINGDALE (3) at Heritage: Springdale senior QB Jack Lindsey passed for almost 400 yards last week, but the Bulldogs allowed 670 yards in a 57-38 loss to Bixby, Okla. Heritage has lost consecutive weeks to smaller classification schools by a combined score of 60-22. Heritage won at Springdale 40-35 last season. Watch highlights of Heritage's Week 3 loss to Pulaski Robinson here.