Class 6A - Week 4 - 2015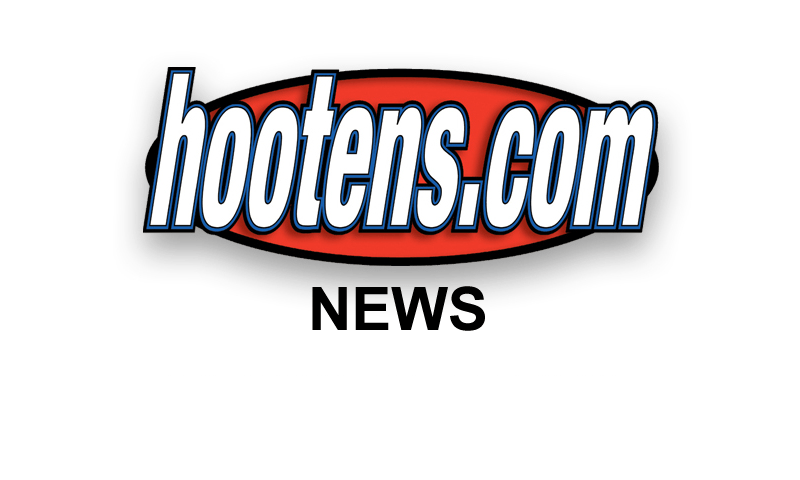 Hootens.com Rankings
Class 6A, Week 4, 2015
Copyright Hooten Publishing, Inc.

1. Pine Bluff (3-0)
2. Greenwood (3-0)
3. El Dorado (2-1)
4. Benton (2-1)
5. LR Parkview (3-0)
6. Jonesboro (2-1)
7. Siloam Springs (3-0)
8. Alma (2-1)
9. Searcy (3-0)
10. Russellville (1-2)
11. Texarkana (0-3)
12. Lake Hamilton (0-3)
13. Sheridan (2-1)
14. Marion (3-0)
15. Mountain Home (1-2)
16. LR Hall (0-3)

HOOTENS.COM GAME OF THE WEEK
No. 5 Little Rock Parkview at No. 4 Benton
Parkview's 3-0 for the first time in four years after pounding Little Rock Catholic 35-5 last week. Catholic's No. 1 quarterback and running back did not play. Parkview junior QB Koilan Jackson passed for 211 yards and four touchdowns. Jackson has passed for 597 yards and 12 TDs this year, while pacing the Patriots with 289 yards rushing and three scores. Senior Kolby McNeal leads a veteran receiving corps with 11 catches for 259 yards and five TDs. Senior defensive tackles Kenyon Jackson (Illinois commit) and Markell Utsey (Arizona commit) spearhead the front four.
Benton gave up big plays but held off Parkview last year in a 28-19 victory. The Panthers are coming off back-to-back shutout wins over Jacksonville (42-0) and Greenbrier (38-0). Junior Brandon Hunter ran 14 times for 237 yards and four TDs last week at Greenbrier. Versatile junior Preston Stone held Greenbrier's top receiver in check, helping the Panthers limit Greenbrier to 152 yards and record 10 sacks. Junior Nate Beck has settled in at QB the past two weeks, completing 74 percent of his passes for 501 yards and four TDs. Senior weakside linebacker Dylan Murphy paces the Panthers with 24 stops.

HOOTENS TV SHOW
Hooten's Arkansas Football airs 11 a.m. on KATV 7 (ABC-Little Rock) Saturdays this fall. The show features the Hogs and their opponents.

LAST WEEK
Hootens.com correctly picked 14 of 16 games (88 percent) involving 6A teams, nailing the spread of Fort Smith Southside by 35 points over Lake Hamilton. For the season, hootens.com has correctly predicted 34 of 48 winners (71 percent).

WEEK 4 PREDICTIONS (favored team in CAPS followed by point spread)
7A/6A CENTRAL
ALMA (1) at LR Catholic: League coaches picked Catholic to finish one spot ahead of Alma. The Rockets won this matchup 7-6 a year ago. Catholic senior QB Andre Sale (elbow) and senior RB Lance Harville-Thomas (foot) did not play in last week's 35-5 loss at LR Parkview. Alma junior QB Noah Dotson has passed for 457 yards and four TDs the past two weeks.
BRYANT (13) at Russellville: Bryant beat LR Central 26-14 last week after jumping to a 23-0 halftime lead. Senior receiver Aaron Orender caught six passes for 96 yards and a TD. Russellville junior QB Michael Mullen threw four interceptions in a 32-24 loss at Class 4A Pottsville.
Siloam Springs at CONWAY (14): Siloam Springs trailed Claremore, Okla., 12-0 at halftime last week but won 22-12. Senior RB Ricky Hughes, senior QB Jordan Norberg and junior receiver Cade Miller power the Panthers. Conway fell to Har-Ber 37-7 last week.
Van Buren at GREENWOOD (17): Van Buren's two wins this season have been over Class 5A teams. Meanwhile, Greenwood has defeated Class 7A schools Springdale, FS Southside and FS Northside. Greenwood scored 10 unanswered points in the final 11 minutes in last week's 34-24 win over Northside. Northside's last two possessions ended with a punt and an interception.

7A/6A EAST
Mountain Home at JONESBORO (14): Mountain Home moving the ball well (343 yards per game) but scoring only 20 ppg. The Bombers ran the ball 55 times for 210 yards in last week's 20-19 loss to Nettleton. Jonesboro junior Jonathan Adams, Jr. caught two TD passes and returned a punt for a score in a 36-29 win at Batesville.
Searcy at LR CENTRAL (4): Searcy has defeated Batesville and Morrilton the past two weeks by a combined 12 points. All-state senior TB Luke Dixon ran 26 times for 146 yards and three TDs and threw a 24-yard TD pass in last week's 39-35 win over Morrilton. All-state senior end Jordan Slaughter recovered a fumble in the end zone. Central has won two of the past three meetings with Searcy, including 28-21 last year. Senior Cavan Polite (6-0, 185; 4.5 speed) ran for a pair of TDs in last week's 26-14 loss at Bryant. Watch highlights of Searcy's Week 3 win over Morrilton here.
Marion at WEST MEMPHIS (2): West Memphis has defeated Marion the past nine seasons. The Blue Devils rallied last week to beat Wynne 20-19. Junior Martavious Thomas raced 48 yards for the game-winning TD. Marion got past Wynne 26-23 in this year's opener. Junior CB K.B. Williams forced a fumble and returned it 99 yards for a score.

6A SOUTH
LR Parkview at BENTON (1): See Hootens.com Game of the Week.
LR Hall at EL DORADO (35): El Dorado held Magnolia to 2 yards rushing in last week's 35-0 win. The Wildcats beat Hall 38-0 a year ago.
Sheridan at LAKE HAMILTON (1): Sheridan senior FB Brockton Brown rushed for 242 yards and two TDs in last week's 27-9 win at White Hall. A year ago, Brown ran 17 times for 91 yards and a score in a 56-29 loss to Lake Hamilton. Lake Hamilton has defeated Sheridan the past four years by an average of 35 points. Sheridan hasn't won at Lake Hamilton since 1990.
Texarkana at PINE BLUFF (28): Texarkana senior Kaviron Oliver rushed for 182 yards in last week's 56-28 loss at Marshall, Texas. The Razorbacks have allowed 56 ppg the past two weeks. Pine Bluff has won the past four meetings with Texarkana. The Zebras outgained Texarkana 411-122 in last year's 40-14 win.