Class 3A - Week 4 - 2015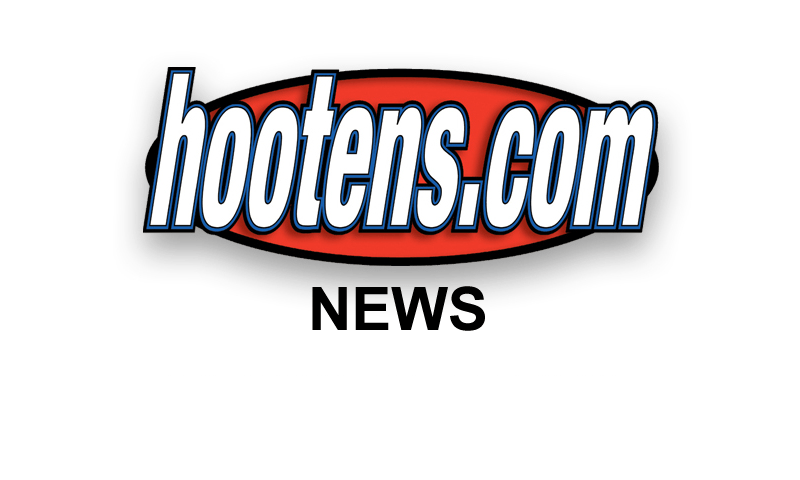 Hootens.com Rankings
Class 3A, Week 4, 2015
Copyright Hooten Publishing, Inc.

1. Smackover (1-2)
2. Lamar (3-0)
3. Charleston (1-2)
4. McGehee (0-3)
5. Harding Academy (2-1)
6. Fordyce (1-2)
7. C. Harmony Grove (2-1)
8. Prescott (1-2)
9. Booneville (1-2)
10. H. G. Haskell (3-0)
11. Hoxie (2-1)
12. Episcopal Collegiate (2-0)
13. Rivercrest (1-2)
14. Glen Rose (2-1)
15. Fouke (3-0)
16. Danville (1-2)
17. Greenland (3-0)
18. Centerpoint (3-0)
19. Osceola (1-2)
20. Melbourne (3-0)
21. Bald Knob (0-3)
22. West Fork (0-3)
23. Mountain View (2-1)
24. Paris (1-2)
25. Lavaca (3-0)
26. Mansfield (1-2)
27. Marianna (2-1)
28. Jessieville (2-1)
29. Piggott (3-0)
30. Mayflower (0-3)
31. Barton (2-1)
32. Horatio (3-0)
33. Manila (2-1)
34. Cedar Ridge (3-0)
35. Elkins (0-3)
36. Green Forest (1-2)
37. Atkins (2-1)
38. Two Rivers (1-2)
39. Corning (0-3)
40. Perryville (1-2)
41. Yellville-Summit (0-3)
42. Rose Bud (1-2)
43. Marshall (1-2)
44. Bismarck (1-2)
45. Cedarville (0-3)
46. Genoa Central (0-3)
47. Lake Village (0-3)
48. Drew Central (1-2)

HOOTENS.COM GAME OF THE WEEK
No. 4 McGehee at No. 7 Camden Harmony Grove
McGehee's played well the last two weeks in close losses to 8-4A members Dumas and Crossett. Two weeks ago, the Owls gave up a punt return for a touchdown in a 28-26 loss to Dumas. Last week, McGehee led Crossett 27-14 at halftime but lost 41-40. The Owls gave up 338 yards passing. All-state senior tailback Ty Grant (back) hasn't played this year and won't return for at least two more weeks. McGehee has defeated the Hornets the past two years by an average of 29 points.
Harmony Grove enters conference play banged up after trading blows with Rison last week in a 29-20 loss. Three players are questionable this week. The Hornets led Rison three different times but they had no answer for Rison's rushing attack. Rison outgained Harmony Grove on the ground 370-61. Senior quarterback C.J. Parham completed 14 of 22 passes for 186 yards and a TD. Two weeks ago, the Hornets beat 5-3A favorite Prescott 26-13. Harmony Grove ran the ball 53 times for 232 yards, including 24 carries for 122 yards from senior Devin Venzant. Parham, who has a scholarship offer from Air Force, has passed for 420 yards and five TDs with no interceptions this year.

HOOTENS TV SHOW
Hooten's Arkansas Football airs 11 a.m. on KATV 7 (ABC-Little Rock) Saturdays this fall. The show features the Hogs and their opponents.

LAST WEEK
Hootens.com correctly picked 35 of 45 games (78 percent) involving 3A teams, nailing the spread of Crossett by one point over McGehee. For the season, hootens.com has correctly predicted 96 of 134 winners (72 percent).

WEEK 4 PREDICTIONS (favored team in CAPS followed by point spread)
1-3A
GREENLAND (18) at Cedarville: Greenland's 3-0 for the first time in four years. Senior QB Cole Self completed 12 of 16 passes for 202 yards and two TDs and rushed for 98 yards and two scores in last week's 49-32 win over Gentry. Senior RB Alex Sizemore ran 25 times for 121 yards and three TDs. Cedarville has lost 16 of its past 18 games.
ELKINS (6) at Yellville-Summit: Both teams looking for their first win. Elkins has defeated Yellville-Summit three of the past five years, including two in a row.
GREEN FOREST (2) at Marshall: Green Forest junior QB Cory Bryant rushed for 82 yards and a score in last week's 20-9 win at Berryville. Bryant paces the Tigers this year with 239 yards and three TDs. A year ago, Bryant ran 10 times for 125 yards and four TDs in a 41-14 win over Marshall. Marshall coming off its most lopsided victory in five years. Senior WR/S Trey Kelley intercepted three passes in last week's 46-7 win over Quitman. Kelley has 11 catches for 264 yards and four TDs this season. Senior RB Kendrick Campbell has 39 carries for 287 yards (7.4 ypc) and five TDs.
WEST FORK (1) at Mountain View: West Fork has beat Mountain View the past five years, including close road victories in 2013 (14-8) and 2011 (18-17). Senior TB/LB Brayden Burnett is playing well. Senior LG/DT Preston Russell returns after missing the first three games. Mountain View all-state senior TB Josh Burns (foot) did not play in last week's 37-0 loss to Southside Batesville and missed the second half of a 14-6 win at Brookland two weeks ago.

2-3A
Atkins at HARDING ACADEMY (27): Atkins senior RB Brandon Haney ran 13 times for 126 yards and a TD in last week's 33-14 win over Two Rivers. Harding Academy senior QB Alex Francis completed 14 of 20 passes for 173 yards and four TDs in a 40-12 win at Heber Springs. The Wildcats have beat Atkins the past two seasons by an average of 34 points.
BALD KNOB (21) at Perryville: Bald Knob playing well defensively but struggling on offense. The Bulldogs should have enough weapons to get past Perryville. The Mustangs run the ball 95 percent of the time, averaging 19 points and 211 yards per game.
Barton at MARIANNA (8): Barton gave up two TDs in the fourth quarter during last week's 27-20 loss at Marked Tree. Marianna held off East Poinsett County in a 58-46 win. The Trojans allowed 658 total yards.
Rose Bud at MAYFLOWER (13): Rose Bud gave up 419 yards passing in last week's 69-13 loss to Conway Christian. Mayflower's tough non-conference schedule begins to pay off. The Eagles lost to three Class 4A teams with a combined record of 8-1.

3-3A
Cedar Ridge at HOXIE (30): Cedar Ridge sophomore FB Kyler Northcutt makes his 3-3A debut against the two-time defending league champs. Northcutt paces the Timberwolves this year with 31 carries for 310 yards (10 ypc) and three TDs. Hoxie has scored 42 ppg the past two weeks in wins over Jonesboro Westside and Cave City.
RIVERCREST (13) at Corning: Rivercrest all-state senior RB Cecil Langston ran 23 times for 172 yards and two TDs in last week's 39-24 loss to Gosnell. Langston did not play two weeks ago in a 28-21 loss at Earle, serving a one-game suspension after two unsportsmanlike conduct penalties in the opener against Paragould. A year ago, Langston ran 19 times for 231 yards and four TDs in a 47-30 win over Corning. Corning has scored two TDs this season.
Manila at MELBOURNE (8): Manila has scored 34 ppg in wins over Jonesboro Westside and Brookland, operating in its new Spread attack. Senior QB Jake Helton and senior RB Aaron Carter fuel the Lions. Melbourne is 21-6 under third-year coach Kevin McCarn. The Bearkatz feature four seniors on one of the bigger offensive lines in the state: LT Caleb Myers (6-3, 305), LG Quenton Harvey (6-4, 285), RG Jonathan Medina (6-2, 270) and RT Zack Holowell (5-11, 240). Senior WR Jon Adams has caught four TD passes this season.
Piggott at OSCEOLA (7): Piggott's 3-0 for the first time in 10 years. Osceola won at Hazen 14-8 last week for its first win of the year. The Seminoles have defeated Piggott the past three seasons by an average of 26 points. Watch highlights of Osceola's Week 3 win ver LR Hazen here.

4-3A
BOONEVILLE (12) at Two Rivers: Booneville junior QB Hayden Fennell returned a punt 65 yards for a TD in last week's 14-7 win at Baptist Prep. Junior FB Caleb Draper ran 18 times for 81 yards and a score. Two Rivers lost to Atkins 33-14. Senior TB Morgan Yates accounts for 86 percent of the offense, pacing the Gators this year with 72 carries for 515 yards (7.2 ypc) and seven TDs.
Danville at CHARLESTON (6): Danville junior QB Jake Madding accounted for 380 yards and six TDs in last week's 44-0 win over Bigelow. Madding did not play two weeks ago in a 56-32 loss to Mount Ida after injuring his calf in the opener at Dardanelle. Senior Jamey Holbrook has rushed for 240 yards and four TDs the past two weeks. Charleston's coming off one of its better defensive efforts in the past couple of years, Coach Greg Kendrick says. The Tigers beat rival Ozark 7-3 last week. Charleston has made wholesale changes on both sides of the ball, slowing down the game on offense and simplifying the defense. The Tigers are getting healthier but junior QB Jackson Rowland and junior LB Garrett Loughridge are still doubtful. Two other starters suffered concussions last week.
Lavaca at LAMAR (30): Lavaca's posted back-to-back shutout victories over Elkins and Waldron. Senior QB Landon Graves (355 total yards, five TDs) and sophomore FB Cody Harris (228 yards, two TDs) power the Golden Arrows. Lamar averages 49 points and 428 yards weekly behind junior QB Hunter Davenport (740 total yards, 12 TDs). Senior RB Austin Hency (five TDs) gains 8.5 yards per play.
PARIS (1) at Mansfield: Both teams own a win over Waldron. Two weeks ago, Paris scored twice in the fourth quarter to beat Waldron 21-14. Mansfield topped rival Waldron 36-14 in the opener. The Tigers are still searching for the right combination on their offensive line. Four of Paris' top five tacklers are seniors. The Eagles have defeated Mansfield the past four years.

5-3A
H. G. Haskell at GLEN ROSE (1): Harmony Grove slipped by Magnet Cove 24-21 last week. All-state senior RB Jon Johnson's longest run of the night was a 25-yard TD. He rushed for 63 yards on 12 other carries. A year ago, Johnson ran 15 times for 261 yards and four TDs in a 40-12 win over Glen Rose. Johnson paces the Cardinals this year with 52 carries for 476 yards (9.2 ypc) and 10 TDs. Glen Rose ripped Bauxite and Gurdon the past two weeks, averaging 519 yards and 48 ppg. Senior RB Jordan Johnson leads the Beavers this season with 54 carries for 444 yards (8.2 ypc) and six scores. Junior QB Aaron Weatherford has completed 60 percent of his passes for 517 yards and six TDs with no interceptions.
JESSIEVILLE (8) at Bismarck: Jessieville rushed for 275 yards in last week's 45-35 win over Bauxite. Senior HB Nick Marshall ran eight times for 128 yards and a score. Bismarck senior QB Zack Roberts generated 315 yards and five TDs in a 36-6 win at Cutter Morning Star. Roberts, who also plays cornerback, intercepted three passes and forced a fumble.
Centerpoint at PRESCOTT (7): Two talented QBs under the lights in this matchup: Centerpoint's Keenan Owens (893 yards, 11 TDs) and Prescott's Trevor Pipkin (942 yards, nine TDs). Owens, a junior, passed for 292 yards and three TDs in last week's 56-20 win over Murfreesboro. A year ago, Pipkin completed 16 of 23 passes for 286 yards and four TDs in a 40-21 win at Centerpoint.
EPISCOPAL (23) at Horatio: Episcopal senior RB Kelvin Robinson has 31 carries for 556 yards (17.9 ypc) and seven TDs this season. Senior receiver Allie Freeman caught four TD passes and ran for a score in last year's 47-9 win over Horatio.

6-3A
MCGEHEE (1) at C. Harmony Grove: See Hootens.com Game of the Week.
LAKE VILLAGE (14) at Drew Central: Both teams were shut out last week. Lake Village has lost nine straight games since beating Drew Central 46-14 a year ago.
Genoa Central at FORDYCE (26): Fordyce bounces back after giving up 48 ppg the past two weeks in losses to Crossett and Monticello. The Redbugs average 319 yards rushing per game this year, led by senior RB Jakeymes Gates (433 yards, four TDs).
Fouke at SMACKOVER (22): Fouke sophomore RB Jarrett Easley ran 28 times for 229 yards and five TDs in last week's 44-30 win over Dierks. Smackover swept the 6-3A last fall by an average of 43 points weekly, starting with a 47-13 win at Fouke.