Class 7A Week 4 Rankings, Notes & Picks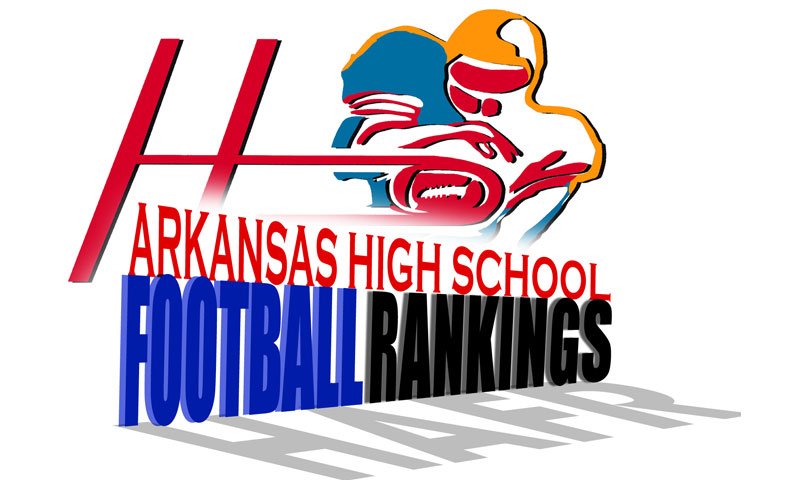 Class 7A Rankings
Week 4, 2022
Copyright Seventy Seven's Publishing
1. Bryant (2-0)
2. Conway (3-0)
3. Cabot (2-1)
4. Bentonville West (2-1)
5. Bentonville (2-1)
6. Fayetteville (2-1)
7. Rogers (3-0)
8. North LR (1-2)
9. FS Northside (1-2)
10. Rogers Heritage (2-1)
11. FS Southside (1-2)
12. Har-Ber (0-3)
13. Jonesboro (1-2)
14. LR Southwest (1-2)
15. Springdale (0-3)
16. LR Central (0-3)
WEEK 4 PREDICTIONS (favored team in yellow, ALL CAPS)
LAST WEEK 
Hootens.com predicted 5 of 7 games involving Class 7A teams and 25-6 (81 percent) for the season.
HOOTENS.COM GAME OF THE WEEK
7A-WEST: BENTONVILLE WEST at Fayetteville
Both teams enter 7A-West play at 2-1 after having last week off. Bentonville West is led by QB Jake Casey and RB Jay Herndon. "We are excited about conference play and the opportunity to play a very well-coached team," Bentonville West Coach Bryan Pratt says 
Fayetteville is led by QB Drake Lindsey and RB Christian Setzer, and Fayetteville Coach Casey Dicks says he knows Bentonville West will be ready to go. "They will be a fundamentally sound team in all phases of the game," Dick says.
7A-CENTRAL
FS Northside at BRYANT: Both teams were open last week. Northside has shown promise, especially in a 56-53 loss to Class 6A Greenwood in the second game of the season. Bryant continued its dominance of Arkansas teams when it beat Class 5A No. 1 LR Parkview 20-10 two weeks ago. James Martin rushed for 141 yards on 15 carries against the Patriots. 
CONWAY at LR Southwest: Conway Coach Keith Fimple calls last week's victory over Louisiana's Ouachita Parish a "quality win" before heading into conference play. QB Donoyvn Omolo continued his early season success by throwing for 380 yards and 5 TDs. Southwest beat Rogers Heritage two weeks ago for its second on-field victory in three seasons, then came back to earth with a 61-31 loss to Class 5A Hot Springs last Friday. Jabron Lewis rushed for 97 yards and 2 TDs in the loss.
NORTH LR at LR Central: North LR got in the win column by beating Class 5A No. 1 LR Parkview in double overtime. RB Torrance Moore scored the two-point conversion in the first OT to give the Charging Wildcats a 28-27 win. Central gave Pine Bluff all it wanted two weeks ago but came up short, losing to the Class 5A Zebras 38-36. The Tigers' last win was an upset of Fayetteville in the first round of the Class 7A state playoffs in 2020. 
Jonesboro at CABOT: Jonesboro beat Center Hill (Miss.) for its first win. RB Brock McCoy sealed the victory with a 96-yard TD run. Cabot lost 17-14 at Ruston, La., on Friday, the Panthers' first loss. Abe Owen scored a TD for the Panthers. 
7A WEST
Har-Ber at BENTONVILLE: Har-Ber remained winless after a 41-13 loss to Mustang, Okla. QB Luke Buchanan rushed for a TD and threw 1 to Lee Allen. Bentonville scored 23 consecutive points in a 30-7 win over Kansas City (Mo.) Rockhurst. TB Josh Ficklin rushed for 142 yards on 17 carries. 
FS Southside at ROGERS: Southside and Rogers were both idle last week. Southside is giving up 49 points per game in a 1-2 start. Rogers averaged 50 points per game during a 3-0 nonconference schedule.
ROGERS HERITAGE at Springdale: The War Eagles were off to a 2-0 start before losing at LR Southwest two weeks ago. Springdale has lost 19 of its past 20 games.