Class 6A Week 4 Rankings, Notes & Picks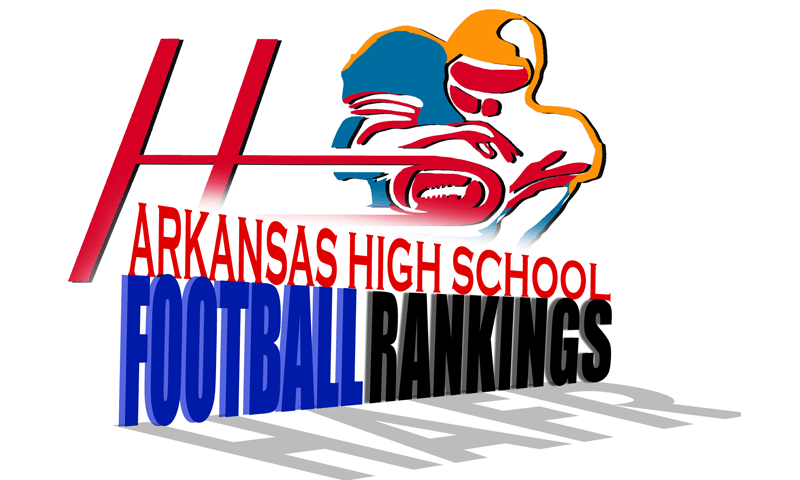 Hootens.com Rankings
Class 6A, Week 4, 2016
Copyright Hooten Publishing, Inc.
1. Greenwood (3-0)
2. Pine Bluff (1-1)
3. Jonesboro (3-0)
4. El Dorado (2-1)
5. Russellville (3-0)
6. Benton (2-1)
7. Searcy (2-1)
8. West Memphis (2-1)
9. Texarkana (1-2)
10. Marion (1-2)
11. Lake Hamilton (1-2)
12. Siloam Springs (0-3)
13. Mountain Home (0-3)
14. Sheridan (1-2)
15. Jacksonville (1-2)
16. LR Hall (2-1)

HOOTENS.COM GAME OF THE WEEK
No. 6 Benton at No. 5 Russellville
These teams last met in the 2013 playoffs when Benton edged Russellville 36-35. Russellville is 3-0 for the first time in three years, coming off back-to-back wins over Class 7A teams Heritage and Springdale. The Cyclones feature a stellar defensive line, led by seniors Layton Bicanovsky (25 tackles, nine for loss), Matt Campbell (eight TFL, four sacks) and Paul Chiolino (20 tackles, seven TFL). Russellville held Springdale to 1 yard rushing and forced five turnovers in last week's 24-17 road win. "They're solid defensively," Benton coach Brad Harris says. "Their defensive line is as good as we've seen."
Benton must run the football well like it did last week in a 58-21 win over Greenbrier. Senior running back Brandon Hunter ran 12 times for 244 yards and four touchdowns. Sophomore backup quarterback Colen Morrow completed 14 of 15 passes for 197 yards and three TDs, filling in for senior Nate Beck. Beck fractured his throwing hand two weeks ago against Little Rock Parkview. Senior defensive end Chandler Clift, senior linebackers Brayden Harris and Dawson Morris and senior safety Preston Stone lead the Panthers on defense.

LAST WEEK
Hootens.com correctly picked 12 of 15 games (80 percent) involving 6A teams. For the season, hootens.com has correctly predicted 36 of 47 winners (77 percent).

WEEK 4 PREDICTIONS (favored team in CAPS followed by point spread)
6A EAST
Jacksonville at SEARCY (24): Jacksonville has lost to LR Catholic (31-6) and Sylvan Hills (42-7) the past two weeks. Searcy scored 41 ppg in wins over Valley View and Batesville the first two weeks but got stoned last Friday at Morrilton 41-13.
JONESBORO (28) at Mountain Home: Jonesboro averages 583 yards and 58 points per game. Mountain Home (two wins since 2012) is improved and playing hard for third-year coach David Joyce. The Bombers have lost their three games by a total of 14 points.
PINE BLUFF (30) at LR Hall: Inclement weather forced officials to cancel Pine Bluff's game last week at Fort Smith Northside. The Zebras beat Hall 35-0 a year ago.
WEST MEMPHIS (6) at Marion: Costly turnovers plagued both teams last week. West Memphis lost to Little Rock Central 17-12. Central returned a fumble 95 yards for a TD and blocked two West Memphis field goals. Marion fell to Blytheville 34-31. Blytheville returned an interception 91 yards for a score. West Memphis has defeated Marion the past 10 seasons.

6A WEST
Benton at RUSSELLVILLE (7): See Hootens.com Game of the Week.
EL DORADO (4) at Lake Hamilton: El Dorado has looked good in wins over Camden Fairview and Magnolia and a close loss to Cabot. Senior RB Anthony Thomas ran 16 times for 160 yards and a TD in last week's 31-10 win at Magnolia. Lake Hamilton could easily be 3-0. Two weeks ago, the Wolves lost to Malvern 35-33. Last week, Lake Hamilton led Bryant 21-0 in the first half but lost 24-21. Lake Hamilton has won three of the past five meetings with El Dorado. A year ago, senior FB Johnathan Buss ran 25 times for 131 yards and two TDs in a 31-22 win over El Dorado.
Texarkana at GREENWOOD (23): Texarkana escaped Camden Fairview last week with a 28-20 victory. Senior defensive end Lawler Johnson sacked Fairview's QB on fourth-and-14 at midfield to seal the win. Greenwood averaging 556 balanced yards and 41 ppg this season. The Bulldogs are 77-7 in conference games under Coach Rick Jones.
Sheridan at SILOAM SPRINGS (2): Sheridan lost four turnovers in last week's 34-7 loss to White Hall. The Yellowjackets have allowed 36 ppg the past two weeks. Siloam Springs  gave up two fourth-quarter TDs in last week's 25-18 loss at Van Buren.