Class 3A Week 4 Rankings, Notes & Picks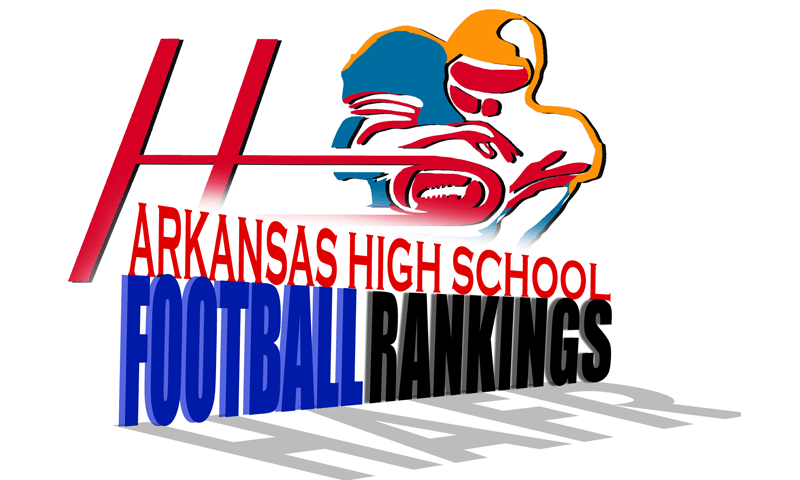 Hootens.com Rankings
Class 3A, Week 4, 2016
Copyright Hooten Publishing, Inc.
1. Charleston (3-0)
2. Prescott (3-0)
3. Glen Rose (3-0)
4. Junction City (1-2)
5. Smackover (2-1)
6. Clinton (2-1)
7. H. Grove Haskell (3-0)
8. Fordyce (2-1)
9. Harding Academy (1-2)
10. Centerpoint (2-1)
11. Paris (1-2)
12. Fouke (2-0)
13. Bald Knob (3-0)
14. Newport (2-1)
15. Elkins (2-1)
16. Atkins (1-1)
17. Lamar (1-2)
18. Greenland (2-1)
19. McGehee (2-1)
20. Rivercrest (1-2)
21. Osceola (0-3)
22. Walnut Ridge (3-0)
23. Cedar Ridge (1-2)
24. Mayflower (2-1)
25. Gurdon (2-1)
26. Manila (2-1)
27. Mountain View (2-1)
28. Barton (2-1)
29. Hoxie (0-3)
30. Piggott (3-0)
31. Melbourne (1-2)
32. Jessieville (2-1)
33. Horatio (1-2)
34. Genoa Central (3-0)
35. Perryville (1-2)
36. Green Forest (0-3)
37. Yellville-Summit (0-2)
38. Episcopal Collegiate (0-3)
39. Mansfield (0-3)
40. Cedarville (1-2)
41. Corning (0-3)
42. Marshall (1-2)
43. Lake Village (1-2)
44. Marianna (0-2)
45. Bismarck (0-3)
46. Two Rivers (0-3)
47. Drew Central (0-3)
48. Rose Bud (0-3)

HOOTENS.COM GAME OF THE WEEK
No. 3 Glen Rose at No. 7 Harmony Grove Haskell
Two undefeated teams battling for playoff positioning in the 5-3A opener.
Glen Rose drops two positions in the rankings after last week's 35-27 win at Camden Harmony Grove. Two weeks ago, 5-3A favorite Prescott pounded Camden Harmony Grove 37-8. All-league senior quarterback Aaron Weatherford completed 19 of 28 passes for 302 yards and four touchdowns last week at Camden Harmony Grove. Weatherford's favorite target this fall is senior Austin Hughes, who paces the Beavers with 12 catches for 252 yards and four TDs. Four of Glen Rose's top five tacklers are seniors.
Glen Rose shut out Harmony Grove Haskell 47-0 a year ago. But this is a different Harmony Grove team under first-year coach Paul Calley. Junior QB Hunter Hilson has completed 35 of 49 passes (71 percent) this season for 483 yards and five TDs with one interception. Hilson quarterbacked Benton's 6-2 junior varsity in 2015. Senior running back Antonio Roberson leads Harmony Grove this year with 45 carries for 333 yards and six TDs. Five players have intercepted a pass this season for the Cardinals.

LAST WEEK
Hootens.com correctly picked 30 of 44 games (68 percent) involving 3A teams. For the season, hootens.com has correctly predicted 91 of 130 winners (69 percent).

WEEK 4 PREDICTIONS (favored team in CAPS followed by point spread)
1-3A
CLINTON (4) at Greenland: Clinton lost at CAC 46-32 last week. The game was tied 32-32 in the fourth quarter. Senior RB Jake Ferrell ran for a TD and caught a TD pass. Greenland fell at Gentry 19-12.
Yellville-Summit at ELKINS (28): Elkins beats Y-S for the fourth straight season. The Elks average 364 yards and 44 ppg. All-league senior QB Jake Strode has completed 30 of 40 passes for 656 yards and six TDs with no interceptions.
Marshall at GREEN FOREST (6): Marshall lost at Quitman 22-6 last week. Senior RBs John Taylor and Jared Ramsey power the Bobcats. Green Forest searching for its first win of the year. Two of the Tigers' six wins since 2014 have been over Marshall.
MOUNTAIN VIEW (2) at Melbourne: Mountain View all-league senior TB Chris Konkler ran 27 times for 164 yards in last week's 38-8 win over Earle. Melbourne's game at Salem was postponed with 4:08 left in the first quarter. Play resumed Saturday at 5:00 p.m. Salem intercepted three passes and won 27-20.

2-3A
Harding Academy at BALD KNOB (1): Harding Academy has won 52 consecutive conference games. The Wildcats avoided an 0-3 start with last week's 46-32 win over Heber Springs. Junior Peydon Harlow, an all-league receiver in 2015, played QB against Heber Springs. He threw two TD passes and ran for two more scores. Harding has given up 34 ppg this season. Bald Knob matches up well with Harding, featuring a fast defense and playmakers on offense. Senior DeShawn Gulledge ran 11 times for 136 yards and two TDs in last week's 34-7 win at Riverview. Senior Dominic Harp rushed for 132 yards and two TDs on 22 carries. Gulledge has 38 carries for 371 yards and seven TDs this season. The Bulldogs have won nine of their past 11 games.
MAYFLOWER (8) at Barton: A battle of young teams that both won big last week. Mayflower led Bigelow 34-8 at halftime in a 48-24 victory. Sophomore Deon Simmons ran wild for 118 yards and three TDs on just eight carries. Barton slotback Bradly Smith, one of six seniors, ran for three TDs in a 47-8 win over Hazen.
CEDAR RIDGE (28) at Episcopal Collegiate: Cedar Ridge is finally healthy and coming off an easy 42-13 win at Midland. The Timberwolves average 313 yards rushing per game. Episcopal's roster has dipped from 15 to 12 players. The Wildcats have lost their first three games by an average of 43 points.
Rose Bud at MARIANNA (12): Both teams searching for their first win. Rose Bud has scored two TDs this season. Marianna lost last week to Strong 18-12 in the final minutes. Talented senior receiver Martaveous Brown has generated 374 all-purpose yards in two games this year. Senior FS Terrell Stanley paces the Trojans with 12 tackles.

3-3A
Corning at RIVERCREST (29): Corning (15-game losing streak) continues to struggle, giving up 44 ppg. Rivercrest rallied last week to win at Gosnell 32-26. The Colts trailed 26-19 at halftime. Sophomore RB Kentavious Robinson ran 19 times for 119 yards and two TDs. Rivercrest intercepted four passes and recovered two fumbles.
Hoxie at NEWPORT (28): Hoxie (0-3) has not lost four straight games since 2010. Newport has defeated Greene County Tech and Lonoke the past two weeks by an average of 38 points. Junior RB Jerry Ellis ran 12 times for 190 yards and two TDs in last week's 47-6 win over Lonoke.
Manila at WALNUT RIDGE (2): Manila went 2-1 in its non-conference schedule against 3-4A opponents. Coach Jerry Castor says his Lions were five plays away from winning at Trumann two weeks ago. Four starters did not play in that 35-19 loss at Trumann. Two of those starters returned in last week's 33-26 win over Brookland. Walnut Ridge coming off a 51-6 win at 3-4A member Harrisburg. The undefeated Bobcats are playing their best defense in four years. Senior RB/LB Luke Harper leads Walnut Ridge this year with 58 carries for 491 yards, 11 TDs and 18 tackles.
Piggott at OSCEOLA (6): Piggott off to a 3-0 start for the second straight season. Osceola has won three of the past four meetings with Piggott.

4-3A
Lamar at ATKINS (1): Lamar has won the past six meetings with Atkins (2008-2013). Both of Lamar's losses this year have been to teams that like to run the ball. Lamar lost to Mount Ida 14-11 last week. The Warriors reached the Mount Ida 7-yard line with 30 seconds left before Mount Ida intercepted a pass to seal the victory. Atkins operates a balanced Spread attack with senior QB Seth Haney and senior RB Jessie Jones. Atkins' game last week at Yellville-Summit was canceled.
CHARLESTON (27) at Cedarville: Charleston likely sweeps the 4-3A this fall, beginning with a big win at Cedarville.
Mansfield at PARIS (22): Winless Mansfield has allowed 37 ppg this season. Paris beats Mansfield for the sixth straight season.
Two Rivers at PERRYVILLE (9): Winless Two Rivers has surrendered 48 ppg this year. Perryville coming off a 16-6 win over Poyen, its first victory of the season. Junior slotback Hunter Lawrence (5-11, 195) rushed for 132 yards and caught a 7-yard TD pass from sophomore QB Landon Walker. Walker (5-11, 175) also plays linebacker, punts and kicks for the Mustangs.

5-3A
Bismarck at JESSIEVILLE (30): Bismarck has lost 16 of its past 17 games. Jessieville torched Two Rivers 47-0 last week. Senior receiver Kaleb Moody leads Jessieville this season with three TD catches.
PRESCOTT (15) at Centerpoint: Prescott not as explosive on offense as last season, but the Curley Wolves are playing their best defense in years. Prescott has recorded 16 TFL and seven takeaways this season. All-league senior LB Nikell Davis (knee) and all-conference junior receiver Ka'darius Pearson (shoulder) are still out with injuries. Senior RB Carlos Vanhook still nursing an ankle injury. He ran 15 times for 114 yards in last week's 48-28 win over Hope after logging 15 carries in the first two games. Centerpoint coming off back-to-back blowouts over Magnet Cove and Mineral Springs.
GLEN ROSE (7) at H.G. Haskell: See Hootens.com Game of the Week.
Horatio at GURDON (13): Horatio lost to Foreman 42-7 last week, while Gurdon fell to Bearden 14-11. Gurdon junior receiver Xavier Green suffered a major knee injury on Gurdon's second snap. Sophomore guard/linebacker Kam Lollis is still out with a knee injury. But the Go-Devils should have enough to get past Horatio.

6-3A
Drew Central at LAKE VILLAGE (6): Drew Central running the Single Wing under first-year coach Rob Cox. The Pirates have lost nine games in a row since beating Lake Village 42-28 a year ago. Lake Village is improved and healthy under first-year coach Chris Norton. Sophomore QB Aarion Kilgore (5-11, 195) has generated 821 total yards and eight TDs this season. Senior receiver Xavier Brunner (6-4, 200) paces the Beavers with 20 catches for 344 yards and two TDs.
FORDYCE (20) at Genoa Central: Fordyce passing the ball more than a year ago with junior QB Ketric Sledge. Last week, Sledge passed for 192 yards and four TDs in a 28-14 win over Monticello. Genoa Central has rushed for 385 yards per game in wins over Foreman, Lafayette County and Spring Hill. The Dragons have never defeated Fordyce.
SMACKOVER (12) at Fouke: Smackover has won 15 consecutive conference games. The Buckaroos have rushed for 377 yards per game the past two weeks in wins over Harding Academy and Fountain Lake. All-league senior RB Michael Edwards leads Smackover this year with 48 carries for 336 yards and three TDs. Fouke edged Dierks 45-41 last week. All-state junior RB Jarrett Easley ran 24 times for 101 yards and two TDs. Junior RB Charley Baker rushed for 198 yards and a TD on eight carries and caught a 35-yard TD pass.
JUNCTION CITY (8) at McGehee: Junction City has lost to England and Haynesville (La.) the past two weeks by a combined nine points. Senior RB Demontauz Gray ran 28 times for 202 yards and two TDs and returned a kickoff 84 yards for a score in last week's 30-26 loss at Haynesville. Haynesville scored the game-winning TD with three seconds left. Haynesville also returned an interception 100 yards for a TD before halftime. McGehee beat Crossett 7-6. Sophomore QB Cory Smart and sophomore WB Dewayne Railey fuel the young Owls.