Hogs: Wilson practices and looks great; Petrino says best players must carry team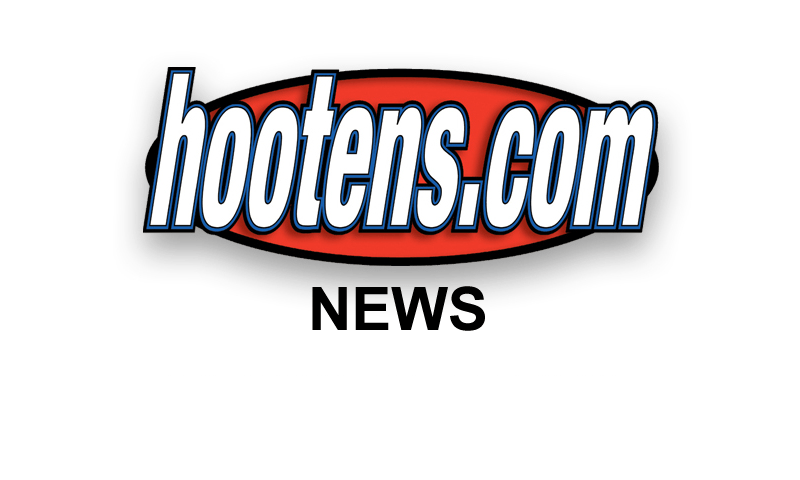 FAYETTEVILLE - Though not medically cleared to play Saturday, Tyler Wilson was cleared Tuesday to practice.
Arkansas QB Tyler Wilson
"was on fire" at practice.
Arkansas' senior All-SEC quarterback not only practiced, but practiced well Tuesday as the Razorbacks (1-2) prepped for Saturday's 6 p.m. ESPNU game here against 3-0 Rutgers.

It was Wilson's first full practice since he suffered a concussion late in the first half of the Sept. 8 game against Louisiana-Monroe.

Arkansas led ULM 21-7 at halftime with Wilson, but without him it lost 34-31 in overtime to a 30-point underdog. Then No. 1 Alabama flattened the Hogs 52-0 Saturday at Reynolds Razorback Stadium.

Arkansas offensive coordinator Paul Petrino was ecstatic to see his starting QB back. He continues grooming replacements Brandon Allen, the redshirt freshman, and fourth-year junior QB/receiver Brandon Mitchell, should Wilson not pass the doctors' mandatory concussion tests to play Saturday.

"They let him practice today, and I thought he looked great," Petrino said. "I'd say he was on fire. His arm was fresh and hot. It was a great day at practice."


Mitchell and Allen concurred, "Tyler looked like his old self."

For a day at least, the Hogs not only got their All-SEC QB back but one of their best receivers, too. Mitchell, the Hogs' leading receiver vs. Jacksonville State, got in his receivers reps Tuesday while splitting second-team QB time with Allen. Wilson did all the first-team quarterbacking.

"I caught a lot more passes than I did last week, so that was a good sign," Mitchell said.

Petrino and Arkansas coach John L. Smith would feel like they hit a trifecta Saturday if Wilson is a full go, Mitchell can concentrate on receiver and running back Knile Davis plays like the All-SEC running back he was in 2010.

Though testing off the charts in the weight room and 40-yard dash times, Davis has struggled in 2012 coming off the broken ankle that sidelined him all of 2011. Davis averages 3.5 yards (54 carries for 191 yards and two touchdowns through three games) compared to his 1,322 yards and 13 TDs of 2010.

Davis flashed 2010 form on a couple of carries against Alabama but also fumbled twice. He netted 59 yards on 20 totes during Arkansas' first shutout since 1995 and most lopsided SEC loss ever.

"He had a couple of runs that were pretty good," Petrino said. "But he needs to play better. He knows it. We know it. He just needs to will us to victory. Our best players, those are the guys who have to take the team and put them on their back. That's their job."

Davis said, "I have to get better and I will," but also said he actually is doing better than at this stage of 2010.

"Even the 2010 started off rough," Davis said. "I don't think I even had 100 yards by this time of the season. I think 2010 I had 48 yards against Bama. We just have got to get better. I just need to lead this team to the Promised Land."

That journey starts with eliminating turnovers. The Hogs committed five Saturday with three fumbles and two interceptions, which excludes (since it doesn't count as a turnover) the fourth-down deep snap sailing over the punter's head to set up Alabama for its first TD from the Arkansas 6.

Freshman running back/punt returner Nate Holmes has moved to cornerback, a paper-thin position. Arkansas' best corner, sophomore Tevin Mitchel, is likely lost for the season from the neck injury he suffered against Louisiana-Monroe.

The Razorbacks "broke in," Petrino said, their white helmets, purchased before the season but not worn in a game, yet. "I think we are going to wear them," Knile Davis said.

Petrino was asked about Rutgers' defense. "They do a good job schematically," Petrino said.

"They've got a boundary corner, No. 11 (Logan Ryan) who's a really good tackler, good football player. They've got a linebacker No. 20 (Khaseem Greene) who's a good football player. They've got a defensive tackle, three technique, No. 94 (Scott Vallone) ... those three guys are good football players. They haven't given up many points."





"