Class 7A Week 4 Rankings, Notes & Picks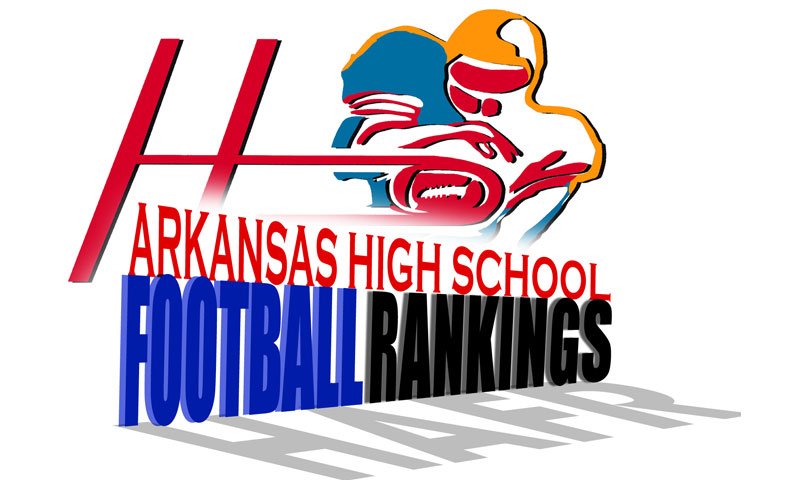 hootens.com Rankings
Class 7A, Week 4, 2018
Copyright Hooten Publishing, Inc.

1. North LR (3-0)
2. Fayetteville (3-0)
3. Bryant (2-1)
4. Conway (3-0)
5. Springdale (3-0)
6. Cabot (2-1)
7. FS Northside (3-0)
8. Bentonville (0-3)
9. Springdale Har-Ber (2-1)
10. FS Southside (2-1)
11. LR Catholic (3-0)
12. Bentonville West (0-3)
13. Van Buren (1-2)
14. Rogers (1-1)
15. LR Central (1-1)
16. Rogers Heritage (0-3)

GAME OF THE WEEK
No. 4 Conway at No. 10 FS Southside.
Undefeated Conway had last week off while FS Southside coasted by Heritage 55-22. Both teams feature standout quarterbacks. Conway's Jovoni Johnson has been clutch late in games, including come-from-behind wins over El Dorado and Bentonville. Southside senior Taye Gatewood completes 62 percent of his passes for 196 yards weekly. Gatewood has rushed for four TDs and passed for six TDs with just one interception. Strong senior Ricardo Savoy (5-10, 175) leads Southside in rushing (434 yards, 10.9 YPC) and receiving (206 yards, 29.4 YPR). "Conway has the mindset if they get down, they know they can come back," Southside coach Jeff Williams says. "We've had a lot of pre-snap penalties and must clean that up before Friday." Williams and Conway first-year coach Keith Fimple were college roomates at Henderson State. This matchup was a wild thriller last year when Conway outlasted FS Southside 54-47 in OT.

LAST WEEK
hootens.com correctly predicted 4 of 8 winners in games involving Class 7A teams. For the season, hootens.com is 25-13 (66 percent) predicting 7A games.

WEEK 4 PREDICTIONS (favored team in ALL CAPS followed by points spread)
7A CENTRAL
Conway at FS SOUTHSIDE (1): Game of the Week.
FS Northside at BRYANT (3): A matchup of the top two defenses in Class 7A. Bryant looks to bounce back from its emotional 36-35 loss to Fayetteville, a game the Hornets led 35-21 in the fourth quarter. Bryant senior tackle Kajuan Robinson (6-2, 305), a former basketball player, leads a big, physical defensive front. Bryant junior Catrell Wallace (6-6, 215; 4.6 speed) has SEC college potential, Coach Buck James says. FS Northside enjoyed last week off after a 3-0 start, including a marquee win over Class 6A powerhouse Greenwood, 31-16. Northside's  shifty senior QB Derrick "Deuce" Wise has enough mobility to extend plays while Bryant's DL gives chase. Northside's secondary and defensive ends are formidable.
LR Central at NORTH LR (28): Old rivalry game but likely not much of a contest. After a rigorous non-conference schedule, North Little Rock looks ready to sweep the 7A Central and finish the regular season 10-0 for the third straight season.
LR Catholic at CABOT (4): Cabot committed four turnovers and allowed 676 yards in last week's 56-41 loss at Class 6A Benton, which played without its top offensive lineman Joshua George (UCA commit). Catholic looks to remain undefeated and keep the Panthers from giving Coach Mike Malham his 300th win at Cabot. Catholic forced five turnovers in a 34-17 win over Class 6A Jonesboro last Friday in Little Rock.

7A WEST
Van Buren at ROGERS (7): Rogers' 28-27 victory last week over LR Parkview was its first since winning last October at Van Buren. Rogers junior QB Hunter Loyd completed 14 of 21 passes for 201 yards, but the Mounties were held to 85 yards rushing (2 yards per rush). Rogers has joined a growing number of schools across the state always attempting field goals rather than punting. Van Buren beat rival Alma in Coach Casey Dick's debut but has since lost to FS Northside 46-21 and Class 6A Siloam Springs 35-32. Siloam Springs running back Kaiden Thrailkill rushed for a career-high 260 yards at Van Buren.
Bentonville West at FAYETTEVILLE (1): Fayetteville must refocus after last week's emotional rally to win at Bryant 36-35. Fayetteville, which lost five games in the fourth quarter last season, looks like the team to beat in the West. Fayetteville coach Billy Dawson brags on his teams resiliency, tenacity and for "trying to do what they're coached to do." Bentonville West needed last week's open date to try and recover from injuries and 0-3 start. West's Jaden Jackson, who has offers from most SEC colleges, continues to line up at receiver but also plays some QB with all-state starter Will Jarrett injured.
Har-Ber at BENTONVILLE (1): Har-Ber has won back-to-back weeks on the road against quality Class 6A teams Russellville (27-7) and Pine Bluff (27-18). Har-Ber passes for 160 yards and rushes for 133 yards weekly.  Meanwhile, winless Bentonville has had 13 days to recover from its 51-14 beat down by Aledo, Texas and its fourth-quarter collapse at Conway three weeks ago.
Heritage at SPRINGDALE (35): Undefeated Springdale had last week off, plays at Bentonville West next Friday with playoff positioning on the line. Winless Heritage has been outscored 167-37 this season. Heritage lost to Springdale 44-7 last year.