Class 6A - Week 3 - 2015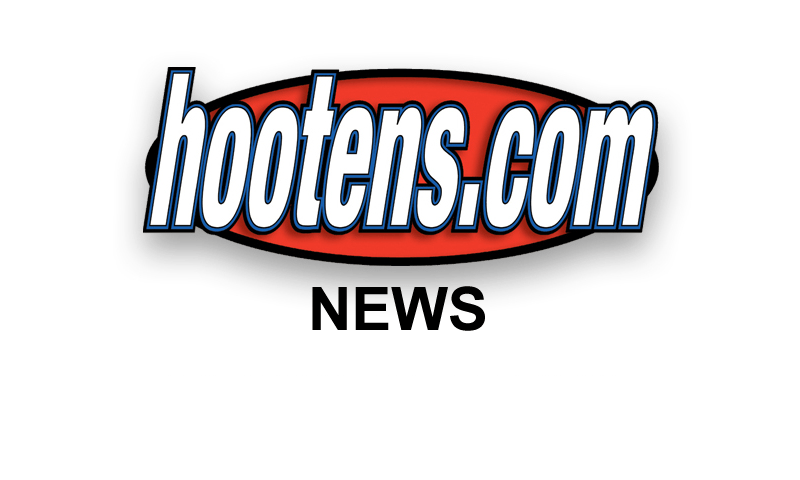 Hootens.com Rankings
Class 6A, Week 3, 2015
Copyright Hooten Publishing, Inc.

1. Pine Bluff (2-0)
2. Greenwood (2-0)
3. El Dorado (1-1)
4. Benton (1-1)
5. Jonesboro (1-1)
6. LR Parkview (2-0)
7. Siloam Springs (2-0)
8. Alma (1-1)
9. Searcy (2-0)
10. Russellville (1-1)
11. Texarkana (0-2)
12. Lake Hamilton (0-2)
13. Sheridan (1-1)
14. Marion (2-0)
15. Mountain Home (1-1)
16. LR Hall (0-2)

HOOTENS.COM GAME OF THE WEEK
Class 5A No. 5 Morrilton at No. 9 Searcy
Morrilton has defeated Searcy the past three seasons, but this is Searcy's best team since 2011 when it beat Morrilton 29-27. Both teams are 2-0 and feature stellar senior running backs.
Morrilton (73 percent run) has rushed for 522 yards the past two weeks in wins over Russellville and Pottsville. Senior Harrison Pavatt paces the Devil Dogs with 32 carries for 301 yards (9.4 yards per carry) and five touchdowns. Pavatt (15 tackles), senior linebacker Trey Blakley (15 tackles) and junior LB Lane Granberry (16 tackles) lead on defense. Morrilton starts four seniors on the offensive line, including left tackle Jordan Toland (6-2, 250) and left guard Devin McMorrough (6-0, 230).
Searcy operates a balanced attack (54-46 run-pass) behind senior quarterback Andrew Neaville and senior RB Luke Dixon. Dixon has rushed for 276 yards and three TDs on 34 carries (8.1 ypc) this season. Dixon (three TD catches) averages 26.3 yards per catch. Neaville has completed 27 of 47 passes for 423 yards and six TDs with no interceptions. Senior receiver Wallace Robinson leads Searcy with 16 catches for 192 yards and two scores. Key matchup: Searcy's defensive line against Morrilton's offensive line. Searcy coach Mark Kelley says his defensive line has been playing well. Senior ends Jordan Slaughter (6-1, 210) and Noah Ford (6-2, 190) spearhead the front four. The Lions held Class 5A No. 3 Batesville to 3.4 yards per carry in last week's 28-20 win.

HOOTENS TV SHOW
Hooten's Arkansas Football airs 11 a.m. on KATV 7 (ABC-Little Rock) Saturdays this fall. The show features the Hogs and their opponents.

LAST WEEK
Hootens.com correctly picked 10 of 16 games (63 percent) involving 6A teams, nailing the spread of Alma by 10 points over Springdale. For the season, hootens.com has correctly predicted 20 of 32 games (63 percent).

WEEK 3 PREDICTIONS (favored team in CAPS followed by point spread)
7A/6A CENTRAL
FS Northside at GREENWOOD (9): Greenwood beat FS Southside 38-31 last week. The Bulldogs blocked a field goal and turned away Southside on fourth down twice in the fourth quarter.
Harrison at ALMA (10): Alma beat Harrison 53-16 a year ago. The Airedales gave up 431 yards in last week's 17-7 win over Springdale. Junior QB Noah Dotson has passed for 345 yards and two TDs this year.
RUSSELLVILLE (14) at Pottsville: Russellville beat Heritage 17-0 last week, its first shutout victory in six years. Junior Jackson Hickey ran 21 times for 90 yards. Heritage rushed for 38 yards and lost three turnovers. Russellville rallied last year to beat Pottsville 35-28.
Claremore, Okla. at SILOAM SPRINGS (8): Both teams have defeated Rogers the past two weeks. Siloam Springs scored one offensive TD two weeks ago in a 18-6 win over Rogers, holding the Mounties to 78 yards. Claremore junior RB Keegan Hisey ran for 142 yards and three TDs in last week's 18-7 win at Rogers. Siloam Springs beat Claremore 24-7 a year ago.

7A/6A EAST
JONESBORO (6) at Batesville: Jonesboro has defeated Batesville the past three seasons. Sophomores Tyson Williams and A.J. Aycock are splitting time at QB. Junior Jonathan Adams, Jr. paces the Hurricane with 12 catches for 210 yards and two TDs. Batesville lost to Searcy 28-20 last week.
Blytheville at MARION (1): Two of the hotter teams in east Arkansas. Blytheville junior RB Demekko Clark carried the Chickasaws in last week's 23-14 win over West Memphis. Clark took a swing pass 72 yards for a TD, ran 65 yards for a score and recovered a fumble. Marion shut out Nettleton in the second half during a 34-14 road victory. Senior QB Tyler Holmes threw two TD passes to junior Collin Chambers. Junior RB Tom Young dashed 60 yards for a score. Junior CB K.B. Williams returned an interception 54 yards for a TD.
NETTLETON (7) at Mountain Home: Mountain Home beat Valley View 20-14 last week, snapping its 31-game losing streak. Senior Drew Strope ran for two TDs, while senior QB Zane Walker threw a 75-yard TD pass to sophomore Isaac McKay. Nettleton beat Mountain Home 35-8 a year ago.
Morrilton at SEARCY (3): See Hootens.com Game of the Week.

6A SOUTH
LR CATHOLIC (21) at LR Parkview: Parkview junior QB Koilan Jackson generated 299 yards and six TDs in last week's 41-0 win over LR Fair. Catholic beat the Patriots 28-7 last season.
Lake Hamilton at FS SOUTHSIDE (35): Lake Hamilton has lost six of its past eight games. Southside beat the Wolves 42-17 a year ago.
North LR at PINE BLUFF (35): North LR, off to its worst start since 2003, has allowed 43 ppg the past two weeks in losses to LR Catholic and Fayetteville. Pine Bluff pounded Watson Chapel 50-13 last week. The Zebras led 43-0 at halftime.
BENTON (20) at Greenbrier: Benton blew out Jacksonville 42-0 last week. Senior H-back Drew Dyer ran for two scores, while junior QB Nate Beck threw a pair of TD passes. Benton beat Greenbrier 51-32 last year.
Magnolia at EL DORADO (9): Magnolia's lost five of its past 10 games by 10 points or less, including a 21-12 loss to El Dorado last year. El Dorado glad to be home after trips to Camden and Lafayette, La., the past two weeks.
DUMAS (24) at LR Hall: Dumas hands Hall its 11th straight loss.
SHERIDAN (7) at White Hall: Sheridan senior FB Brockton Brown has 48 carries for 336 yards (7 ypc) this season. He ran for 219 yards and three TDs, including two in the fourth quarter, in last week's 28-20 win over Arkadelphia. White Hall has lost to Van Buren and LR Christian by a combined 100-19 the past two weeks. White Hall has beaten Sheridan seven of the past 11 meetings.
Texarkana at MARSHALL, TEXAS (24): Texarkana gave up 835 yards in last week's 66-21 loss at Liberty-Eylau (a school record for the Leopards). Two weeks ago, Texarkana lost to Texas High 28-14. Marshall, which competes in the same district as Texas High, won its first two games by an average of 49 points.