Class 7A Week 3 Rankings, Notes & Picks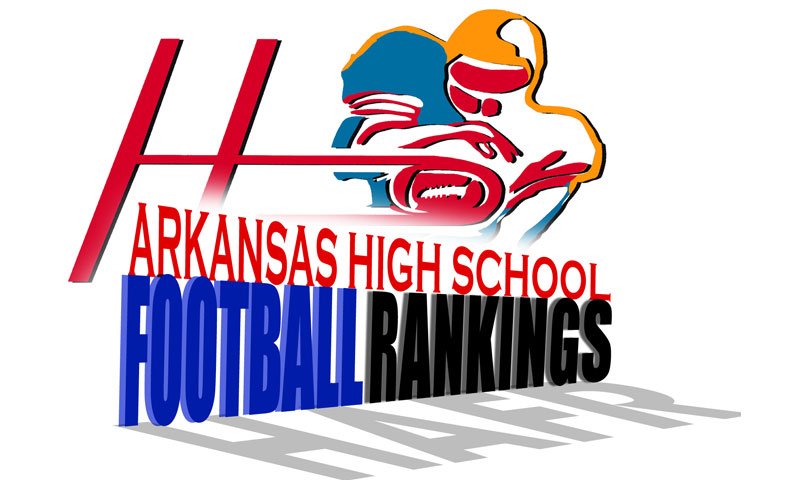 Hooten's Arkansas Football Rankings
Class 7A, Week 3, 2022
Copyright Hooten Publishing, Inc. 
1. Bryant (2-0)
2. Conway (2-0)
3. Cabot (2-0)
4. Bentonville West (2-1)
5. Bentonville (1-1)
6. Fayetteville (2-1)
7. Rogers (3-0)
8. FS Northside (1-2)
9. North LR (0-2)
10. Har-Ber (0-2)
11. Rogers Heritage (2-1)
12. FS Southside (1-2)
13. Jonesboro (0-2)
14. LR Southwest (1-1)
15. Springdale (0-3)
16. LR Central (0-3)
WEEK 3 PREDICTIONS (favored team in ALL CAPS)
NOTE: Hootens.com will no longer project a point spread with each game preview. Our writers will continue designating one team as the favorite in each matchup.
LAST WEEK 
Hootens.com correctly picked the winner in 5 of 7 games involving Class 7A teams last week and is 20-4 (83 percent) for the season in games involving Class 7A teams.
HOOTENS.COM GAME OF THE WEEK
Class 5A LR PARKVIEW at North LR
Parkview gave Bryant all it wanted in a 20-10 loss Friday night. The Patriots, who finished with 144 yards rushing and 46 yards passing, are coached by former North LR coach Brad Bolding. Parkview kicker Salomon Aguilar booted a 23-yard FG late in the second quarter. North Little Rock had last week off after an 0-2 start and may be primed for a bounce back against one of the best teams in the state. 
7A CENTRAL
Ouachita Parish (La.) at CONWAY: Conway QB Donoyvn Omolo continued his strong start to the season by throwing 4 TDs and running for another in the Wampus Cats' rout of Springdale. Ouachita Parish is 1-1, coming off a 43-29 win over Monroe Neville on Friday. 
CLASS 5A LR PARKVIEW at North LR: See Hootens.com Game of the week, above
CABOT at Ruston, La.: Cabot almost looked like a Mike Malham team in a 34-10 win over Bentonville West two weeks ago. The Panthers rushed 324 yards. Evion Jimmerson rushed for 143 yards on 18 carries. Keegan Vest had 82 yards on 11 carries. Ruston is 2-1. 
Center Hill (Miss.) at JONESBORO: Center Hill (1-2), is coming off a 42-0 loss to Memphis Kirby. Jonesboro (0-2) lost to West Memphis 21-20 in the opener and 26-21 to Lake Hamilton in Week 1. Markevious Pickett led Jonesboro with 87 yards rushing against Lake Hamilton. 
LR Southwest at Class 5A HOT SPRINGS: LR Southwest upset Rogers Heritage for the program's second on-field victory. Jabron Lewis rushed for 247 yards and 3 touchdowns in the 30-29 win. Hot Springs is 1-1 following a bye week. It beat Vilonia 47-39 in the opener then lost to Class 4A No. 1 Arkadelphia by 1 point. 
OPEN: Bryant, FS Northside, LR Central
7A West
BENTONVILLE at KC Rockhurst (Mo.): Bentonville (1-1) had last week off after falling to Conway 44-35 in Week 1. Bentonville led Conway 28-27 after Carter Nye threw a 9-yard touchdown pass to Kaden York. Rockhurst is 1-2 on the season. 
Har-Ber at MUSTANG (Okla.): Har-Ber (0-2) is looking for it's first win of the season. Mustang is 2-1 on the season after falling to Deer Creak 24-21. Har-Ber lost to Bixby, Okla., two weeks ago, 59-0. 
Open: Bentonville West, Fayetteville, Rogers, Springdale, FS Southside, Rogers Heritage