Class 6A Week 3 Rankings. Notes & Picks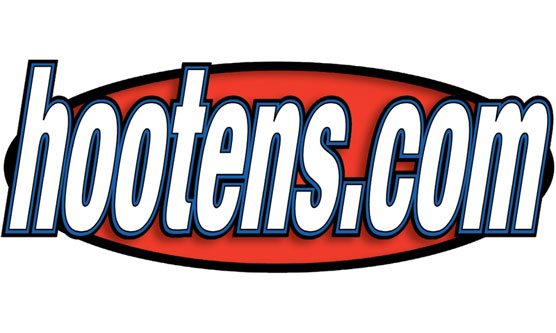 Hootens.com Rankings
Class 6A, Week 3, 2017
Copyright Hooten Publishing, Inc.
1. Greenwood (2-0)
2. El Dorado (2-0)
3. Pine Bluff (1-1)
4. West Memphis (2-0)
5. Jonesboro (1-1)
6. Searcy (2-0)
7. Benton (1-1)
8. Texarkana (1-1)
9.  Lake Hamilton (2-0)
10. Russellville (1-1)
11. Marion (0-2)
12. Siloam Springs (0-2)
13. Mountain Home (0-2)
14. Sheridan (0-2)
15. Jacksonville (1-1)
16. LR Hall (1-1)

HOOTENS.COM GAME OF THE WEEK
Class 7A No. 7 Springdale at No. 10 Russellville
Russellville won at Class 7A Springdale 24-17 last year en route to the school's first state football title. Last week against Class 7A Rogers Heritage, Russellville trailed early but recovered an onside kick and stopped Heritage at the 1-yard line to lead 26-20 at halftime. Russellville won 43-20. Springdale boasts decorated (2016 all-state honoree and Landers Auto Group Super Team defensive lineman) Isaiah Nichols, who owns 11 DI offers. Last week, Nichols rushed for a career-high 143 yards and four TDs, including a 79-yarder.
LAST WEEK
Hootens.com correctly picked 12 of 16 games (75 percent) last week involving 6A teams. For the season, hootens.com has correctly predicted 26 of 32 games (81 percent) involving 6A teams.
TV LAND
Hooten's Arkansas Football airs 10:30 a.m. Saturdays on KATV (ABC Little Rock) Channel 7, covering the Razorbacks, high school teams and players to watch. Lake Hamilton offensive lineman Ian Bishop (4.15 GPA) receives the prestigious Arkansas Air Guard Scholar Athlete of the Week award on this Saturday's show.

WEEK 3 PREDICTIONS (favored team in CAPS followed by point spread)
6A EAST
WEST MEMPHIS (7) at LR Central: This series was renewed last year with a 17-12 win by Class 7A LR Central. West Memphis has not allowed a point in six quarters this fall, shutting down Class 5A Forrest City in the second half Week 1 and blanking Blytheville last Friday. Central rushed for just 38 yards last week while allowing 470 yards (229 rushing, 241 passing) in a 48-14 loss at Bentonville West. Quigley Stadium hosts this game after Central was forced to move its Week 1 game to LR Catholic.
LR CATHOLIC (6) at Jonesboro: Jonesboro recroded its most points of 2016 with in a 69-34 win at Class 7A LR Catholic. Jonesboro was ambushed last week at Class 7A Conway. "We played about like we practiced all week, and it showed," Coach Randy Coleman says. Jonesboro is struggling to replace middle linebacker Logan Orr, who was lost for the season Week 1 with a torn labrum and rotator cuff.
FS Northside at PINE BLUFF (8): This is the 15th non-conference meeting in 16 years between these schools. Last year's game was cancelled due to lightning. Pine Bluff scored the final 43 points last week in a 43-7 win over Class 5A rival Watson Chapel. Landers Auto Group Super Team receiver Jyrimee Thompson caught a TD pass and returned a punt for a TD against Watson Chapel.
MORRILTON (7) at Searcy: Searcy lost 41-13 to Class 5A Morrilton a year ago, but picked up a win later by forfeit. Prior to that, the teams split their previous six meetings. This fall, Searcy QB Mason Schucker has tossed 13 TDs and just one interception. Morrilton recorded six sacks in wins over Class 6A Russellville and Class 5A J.A. Fair.
Blytheville at MARION (3): Class 5A Blytheville has won two of three in this series, which began in 2014. In 2015, Marion erased a 26-7 first-half deficit to win 43-40 on a game-winning field goal. Marion rides a four-game losing skid, but Blytheville was limited to 32 yards last week against West Memphis. Marion's defense surrendered 505 yards in last week's seven-point loss at Jackson, MO. Marion QB Jacob Green passed for 417 yards and three TDs.
BATESVILLE (7) at Mountain Home: Class 5A Batesville stuffed Mountain Home 8-6 in 2016. Mountain Home likely plays this week without injured starters at nine positions.  Class 5A Nettleton outgained Mountain Home 359-191 last week. Batesville has allowed 110 points in 2017, while Mountain Home has scored seven points.
Jacksonville at SYLVAN HILLS (7): Former 5A Central league rivals from 2012-2015. Class 5A Sylvan Hills romped to a 42-7 win in 2016. Jacksonville trailed Class 7A LR Catholic by seven points last week at halftime before falling 34-17. Sylvan Hills lost to LR Catholic Week 1 44-7.
LR MCCLELLAN (21) at Hall: McClellan blanked Hall 52-0 last season. Hall's  Malik Goggins and Chaidez Sanders scored TDs last week in a 28-18 loss to Class 5A Mills. McClellan totaled 440 yards (300 rushing) against Class 7A North Little Rock.

6A WEST
SPRINGDALE (6) at Russellville: See Hootens.com Game of the Week.
GREENWOOD (21) at Alma: Greenwood has won 12 straight meetings with Class 5A Alma, including a 35-12 non-conference win last year. Greenwood has won 25 straight regular-season games and outscored opponents 76-0 in the first half this year. Senior QB and University of Arkansas commit Connor Noland completed 11 of 14 passes in the first half last week for 235 yards and three TDs against FS Southside.
EL DORADO (17) at Magnolia: El Dorado has won eight straight against Class 5A Magnolia by a combined 205 points. El Dorado QB Darius Holly completed nine of 11 passes for 149 yards in the first half of last week's 28-24 win at Cabot.
BENTON (13) at Greenbrier: Benton has won four straight against Class 5A Greenbrier, including 58-21 in 2016. Benton's high-octane offense averages more than 40 points per game this year. Defensively, Benton's Camron Ross returned an interception 27 yards for a score last week against Parkview.
Camden Fairview at TEXARKANA (7): Texarkana topped Class 5A Camden Fairview 28-20 in 2016. These schools will be 5A South conference rivals the next two years. Last week, Texarkana gave Coach Barry Norton his first win at the school in a 7-0 victory over his old school, Texas High. Junior Drake Browning scored the game's only TD on a 1-yard run. It was Texarkana's first shutout since a 42-0 win over Fair in 2013.
Lake Hamilton at BRYANT (21): Class 7A Bryant won last year's game 24-21. Lake Hamilton rushes for 260 yards weekly, with 130 through the air. Last week, Lake Hamilton QB Utah Aitken completed passes to six receivers with a TD to Kanaan Williams.
Sheridan at WHITE HALL (21): Class 5A White Hall has won three of the past four meetings, including 34-7 in 2016. Class 4A Arkadelphia shut down Sheridan last week, limiting the Yellowjackets to 123 total yards with two interceptions. White Hall stormed to a 50-0 lead a week ago against Class 4A Crossett, spurred by three TDs from Ollie Reddick, while Layne Hartsfield added two TDs. White Hall averages 400 yards rushing per game. Sheridan has scored one offensive TD this year.
VAN BUREN (3) at Siloam Springs: Van Buren has lost six straight but beat Siloam 25-18 for one of its two wins last season.