Class 3A Week 3 Rankings, Notes & Picks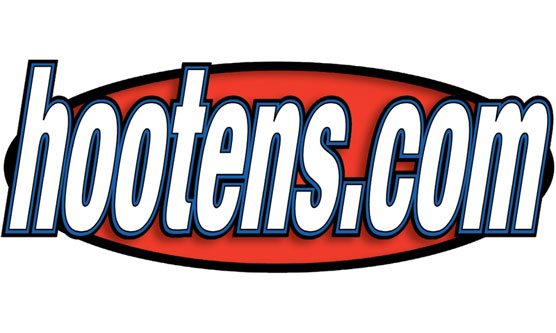 Hootens.com Rankings
Class 3A, Week 3, 2017
Copyright Hooten Publishing, Inc.
1. Prescott (2-0)
2. Charleston (2-0)
3. Junction City (2-0)
4. Harding Academy (2-0)
5. Rivercrest (1-1)
6. Clinton (2-0)
7. Piggott (2-0)
8. Smackover (1-1)
9. Glen Rose (1-1)
10. Newport (2-0)
11. Mayflower (2-0)
12. Jessieville (1-1)
13. Bald Knob (1-1)
14. Greenland (2-0)
15. H. Grove Haskell (1-1)
16. McGehee (1-1)
17. Fordyce (0-2)
18. Melbourne (2-0)
19. Atkins (1-1)
20. Mansfield (0-2)
21. Centerpoint (2-0)
22. Hoxie (0-2)
23. Cedar Ridge (0-2)
24. Fouke (2-0)
25. Elkins (1-1)
26. Barton (2-0)
27. Lamar (1-1)
28. Osceola (1-1)
29. Paris (1-1)
30. Walnut Ridge (1-1)
31. Horatio (2-0)
32. Gurdon (2-0)
33. Mountain View (0-2)
34. Episcopal (1-1)
35. Perryville (1-1)
36. Rose Bud (2-0)
37. Marshall (0-2)
38. Manila (0-2)
39. Drew Central (1-1)
40. Green Forest (0-2)
41. Bismarck (2-0)
42. Cedarville (0-2)
43. Genoa Central (1-1)
44. Lake Village (1-1)
45. Marianna (0-2)
46. Corning (0-2)
47. Yellville-Summit (0-2)
48. Two Rivers (0-2)
GAME OF THE WEEK
No. 2 Charleston at Class 4A No. 8 Ozark
Charleston has won 13 consecutive regular-season games and four in a row against Class 4A rival Ozark. Charleston last lost a regular-season game on October 30, 2015 to Booneville. Charleston's Sean Michael Flanagan, a University of Arkansas commit, returned the opening kickoff for a touchdown and returned a punt to set up another score in last week's 42-6 win over Episcopal Collegiate. Charleston has outscored opponents 22-0 in the first quarter in 2017. Ozark is 2-0 in 2017 behind junior quarterback Dawson Dietz (19 of 33 passing for 396 yards and five touchdowns with two interceptions) and sophomore playmakers Bryant Burns (seven catches for 165 yards) and Daniel Woolsey (149 yards rushing with a TD). Senior Baylor Ree and junior Hayden Sanders pace the defense with 19 tackles apiece.
LAST WEEK
Hootens.com correctly picked 37 of 41 games (90 percent) involving Class 3A teams. For the season, hootens.com has correctly predicted 69 of 86 games (80 percent).
TV LAND
Hooten's Arkansas Football airs 10:30 a.m. Saturdays on KATV (ABC Little Rock) Channel 7, covering the Razorbacks, high school teams and players to watch. Lake Hamilton offensive lineman Ian Bishop (4.15 GPA) receives the prestigious Arkansas Air Guard Scholar Athlete of the Week award on this Saturday's show.
WEEK 3 PREDICTIONS (favored team in CAPS followed by point spread)
1-3A
Green Forest at BERRYVILLE (14): Class 4A Berryville has won four of the past five against Carroll County rival Green Forest, but those meetings have been decided by 8.2 points annually.
CAC at CLINTON (17): Clinton shut out Class 4A Berryville last week for the second year in a row. It was Clinton's fourth shutout overall since 2016. Clinton seeks to avenge last year's 46-32 loss at Class 4A CAC. Winless CAC has been outscored 90-22 this year and earned 62 total yards last week against Joe T. Robinson.
Mountain View at EARLE (21): Both teams won league titles last year after Mountain View rolled Class 2A Earle 38-8 Week 2. Earle played two QBs in a win over Cedar Ridge last week, including top recruit Gerry Bohanon. Earle receiver O'Joshua Bunton scored via rush and kickoff return.
ELKINS (8) at Huntsville: Elkins snapped a four-game losing skid to Class 4A Huntsville in last year's 46-16 romp. Elkins whipped West Fork 42-6 last Friday night with three starters suspended. Elkins sophomore QB Quinn McClain connected on seven of 13 passes for 186 yards and three TDs while junior Chance Jones sprinted for 178 yards and two TDs.
GENTRY (1) at Greenland: Greenland has won two of the past three against Class 4A Gentry, but lost last year 19-13. Last week, Greenland junior Levi Vaughn recorded 4.5 sacks against Mansfield. Senior Greenland QB Austin Anderson completes 63 percent of his passes with 359 yards and four TDs this fall. Junior Austin Stout has 246 yards rushing and two TDs. Greenland scoring 7.7 wins over the past seven seasons.
Quitman at MARSHALL (2): Class 2A Quitman mauled Marshall 22-6 last fall on its way to a 6-0 start. Marshall looks to end a 10-game losing streak. Quitman has dropped five straight and six of its past seven. Last week, Quitman was the victim of Class 2A Midland's first shutout in program history.
Salem at MELBOURNE (6): Melbourne is 14-3 all time in non-conference games, including 2-1 against Class 2A Salem. Melbourne lost at Salem 27-20 last year. Melbourne returns just two offensive starters, both on the line (Levi Wall and Michael Maisson), and have allowed just two sacks in 2017. This matchup features run-heavy Salem against wide-open Melbourne (averages 35 passes per game).
Yellville-Summit at ATKINS (28): Yellville-Summit's last three wins have come against league rival Marshall. Yellville-Summit led at Class 2A Salem 18-15 at halftime last week before losing 22-18.

2-3A
RIVERVIEW (1) at Bald Knob: Bald Knob has won three of the past five meetings, including 34-7 last year. The previous four games were decided by an average of 6.75 points. Bald Knob had a 12-game, regular-season win streak snapped against Southside Batesville last week. Bald Knob QB Clayton Collins has passed for 181 yards and rushed for 222 yards through two weeks.
BARTON (7) at Hazen: Experienced Barton (returners at 17 positions) seeks its first 3-0 start since 2014. The Bears bounced Class 2A Hazen 47-8 last September. Last week, Barton rolled up 670 yards of total offense against Class 2A Cross County.
Bigelow at MAYFLOWER (21): High-flying Mayflower seeks its first 3-0 record since 1995. Last week, in a 49-19 win over Perryville, brothers Deon and Keon Simmons accounted for seven TDs. The Eagles doubled Class 2A Bigelow 48-24 last fall.
Midland at CEDAR RIDGE (19): Class 2A Midland snapped a 13-game losing streak last week in a 20-0 win over Class 2A Quitman. It was Midland's third win since starting football in 2014. Cedar Ridge has won three straight over Midland, by a 34.6 point margin.
Rose Bud at CONWAY CHRISTIAN (26): Rose Bud, 2-0 for the first time since 2014, looks to start 3-0 for the first time. Rose Bud racked up 481 yards against Marshall last week, highlighted by junior quarterback Levi Balentine completing 63 percent of his passes for 225 yards and two TDs. Rambler running back Dalton Hall scampered for 165 yards with three TDs.
England at EPISCOPAL (1): Class 2A England has won four of five in this series, including two shutouts (2011 and 2016). Episcopal's Week 1 win over Drew Central was its first on-the-field victory since bouncing Bald Knob in a 2015 first-round playoff game. Junction City held England to 64 total yards last week (1 of 11 on third down).
HARDING ACADEMY (6) at Heber Springs: Teams have split the last six meetings. Harding has avenged its first two losses last year, beating Highland Week 1 and Smackover 49-14 last Friday. After throwing three interceptions Week 1, Harding junior quarterback Davis Morgan completed 21 of 28 passes (75 percent) for 398 yards and six TDs against Smackover. Harding Academy outscored Class 4A Heber Springs last year 46-32.
STRONG (6) at Marianna: Class 2A Strong outlasted Marianna 18-12 in 2016. Marianna enters play on a five-game losing streak, where opponents have outscored the Trojans by a combined 176 points. Strong seeks its first 2-0 start since 2010.

3-3A
Manila at BROOKLAND (10): Manila looks to end a five-game losing skid. The Lions have won their past two encounters with Class 4A Brookland, including 33-26 a year ago.
HOXIE (7) at Cave City: Hoxie rode a four game win streak over Cave City before last year's 41-20 loss. Hoxie "made big strides last Friday night," Coach Tom Sears says of Hoxie's increased physicality.
Corning at E. POINSETT COUNTY (12): Corning has lost 10 straight non-conference games, dating to Week 1 2014. Three of those losses have come to Class 2A East Poinsett County, by an average of 25 points. East Poinsett County gains nearly seven yards per carry through two weeks.
Gosnell at RIVERCREST (6): This series is 3-3-1 since 2010, with Rivercrest winning at Class 4A Gosnell 32-26 last year. Gosnell (0-2) won nine in a row last fall, including two playoff wins. Last week, Class 5A Valley View kicked the game-winning field goal against Rivercrest with 1:15 remaining in a game that featured six lead changes.
HARRISBURG (7) at Walnut Ridge: Class 4A Harrisburg has won two of the past three meetings but got hammered by the Bobcats 51-6 a year ago. Walnut Ridge gains just 2.8 yards per rush in 2017. Last week, East Poinsett County held Walnut Ridge to 169 total yards. Harrisburg hunts a 3-0 start for the first time since 2011.
PIGGOTT (24) at Rector: Piggott claimed the Clay County Clash the past two years by a combined 79 points. Last week, ground-and-pound Piggott rushed for 617 yards in a 66-8 win at Portageville, Mo.
Osceola at POCAHONTAS (2): Osceola is 1-1 despite the suspension of four starters prior to the start of school. Senior Steveuon Fowler starts at defensive end and/or inside linebacker and tight end and/or right tackle. "He's gone above and beyond our expectations," first-year coach Robert Hooks says. "He's been one of our better players, no matter which position he's played." Pocahontas' size likely challenges Osceola, which lost to the Class 4A Redskins 33-20 last year.
NEWPORT (6) at Lonoke: Newport allows 11 points weekly and looks to start 3-0 for the first time since 2013. Newport downed Class 4A Lonoke 47-8 last year. These schools were conference rivals from 2010-2015. Newport has won seven of nine over Lonoke.

4-3A
CHARLESTON (3) at Ozark: See Hootens.com Game of the Week.
Pocola, Okla. at CEDARVILLE (3): Cedarville doubled Pocola 28-14 last year. Last week, Cedarville was shut out for the third time in their past 13 games in a 29-0 loss to Class 4A Waldron.
Paris at HECTOR (6): Each team enters following a loss. Class 2A Hector won 8-7 last year in a game shortened by nasty weather. Hector averages 350 yards per game in 2017, and 6.6 yards per carry.
Mansfield at LINCOLN (1): Mansfield has lost five straight by an average of 24.4 points. Class 4A Lincoln mauled Mansfield 51-24 in 2016. Last week, Mansfield allowed Greenland to score the last 32 points of a 32-7 loss.
Lamar at MOUNT IDA (10): Defending Class 2A state champion Mount Ida won 14-11 last year at Lamar. Lamar senior running back Joe Mueller romped 74 yards for a TD last week and has rushed for 286 yards (9.9 YPC) this season. Lamar shut out Subiaco Academy last Friday for the second straight year, its third such performance since 2016 (shut Two Rivers out 44-0 Week 9 2016).
PERRYVILLE (10) at Poyen: Poyen looks to end a 10-game losing skid, which began with last year's 16-6 loss at Perryville. Perryville rushes for 275 yards weekly (5.1 YPC).

5-3A
Gurdon at BEARDEN (14): Class 2A Bearden has won three of four in the series, including conference (28-26) and playoff (18-14) wins in 2012. Gurdon gets a lift from playmakers Antonio Dickens (204 rushing yards and two TDs), Gavin Deaton (104 rush yards and two TDs) and B.J. Brewer (4 catches for 165 yards and two TDs).
BISMARCK (3) at Cutter M. Star: Bismarck stalks its first 3-0 start since 2009. Class 2A Cutter Morning Star has won three of the past five in this series. The two were conference rivals from 2010-2011.
Camden Harmony Grove at GLEN ROSE (3): Glen Rose has won the past two meetings, topping Class 2A Harmony Grove 35-27 last fall and 35-0 in the 2012 playoffs. Glen Rose lost last week at Class 4A Bauxite, while Harmony Grove tries to avoid its first 0-3 start since 2014. Glen Rose's final drive against Bauxite ended at the Miners' 39-yard line with three incomplete passes in the end zone.
CENTERPOINT (6) at Mineral Springs: Centerpoint mashed Class 2A Mineral Springs 42-8 last year. Centerpoint strives to start 3-0 for the third time since 2000 (2015 and 2001). Centerpoint won an overtime thriller 14-13 last week when they stopped Class 2A Magnet Cove's potential game-winning two-point conversion.
FOREMAN (10) at Horatio: These teams have played Week 3 every year since 2012. Horatio holds a 3-2 edge in the past five games. Class 2A Foreman was idle last week while Horatio mauled Class 2A Murfreesboro 42-6, when Horatio dominated the second half 34-6. Foreman ran wild Week 1 for 265 yards (8 yards per carry) in a 42-14 win over Genoa Central.
HARMONY GROVE HASKELL (14) at Magnet Cove: Haskell has won four straight against Class 2A Magnet Cove, by an average of 11 points. Haskell averaged 334 yards per game in 2016, but have dipped this year to 198 yards weekly.
JESSIEVILLE (24) at Two Rivers: Jessieville lost a high-profile game last week to defending state champ and Class 2A No. 1 Mount Ida 28-6. Mount Ida limited Jessieville to 214 total yards. Class 2A Danville and Class 4A Dover dominated Two Rivers by a combined 81-0 the first two weeks. Jessieville tormented Two Rivers 47-0 a year ago.
PRESCOTT (11) at Hope: Prescott 5-2 in its past seven meetings with Class 5A Hope, including a 48-28 win last year. Prescott won its 17th straight last week, 41-20 over Class 2A Camden Harmony Grove. Prescott offers speed galore at the skill positions. Hope has a short roster.

6-3A
MCGEHEE (1) at Crossett: Class 4A Crossett has won two of the past three meetings, but McGehee won a thrilling 7-6 game last year when Cory Smart passed to DeWayne Railey for the win late in regulation. This has been a one-point game the past three years.
Dierks at FOUKE (29): Fouke averages 485 total yards with 11.2 yards per carry and has won two straight against Class 2A Dierks, including a wild 45-41 decision last year.
Hermitage at DREW CENTRAL (42): Drew Central snapped a 17-game losing streak last week with a 41-13 win over Class 2A Woodlawn. Class 2A Hermitage returned to varsity football last week, losing 78-0 at Fouke. Drew Central hammered Hermitage 33-6 in 2010 in the other meeting of the schools.
Fordyce at MONTICELLO (4): Fordyce has won three of five against Class 5A Monticello, including a 28-14 victory last September. Fordyce freshman QB Jaheim Brown completed five of 12 passes for 91 yards in a 14-12 loss to Class 2A Hampton last week. Hampton limited Fordyce to 2.1 yards per carry on 43 totes.
FOUNTAIN LAKE (10) at Smackover: Coach Mike Baysinger's Smackover offense scored once against Harding Academy's first-team defense last Frday. Smackover beat Class 4A Fountain Lake 36-21 last season.
GENOA CENTRAL (35) at Spring Hill: These teams are 1-1-1 the past three meetings with Genoa winning 35-0 last year. Genoa Central rushed for 460 yards last week and four TDs in a 41-27 win over Class 2A Lafayette County.
Haynesville, La. at JUNCTION CITY (7): Junction City allowed 64 yards, stopped 10 of 11 third-down attempts and forced four turnovers last week at England. Haynesville (1-1) beat Minden, La. a week ago and has gotten by Junction City the past two seasons, including 30-26 last year.
Lake Village at RISON (22): Lake Village all-conference senior QB Aarion Kilgore accounts for 321 yards weekly (172 passing, 149 rushing) with seven TDs this season. Rison scored a season-high 58 points at Lake Village last year, the most by the Wildcats since 2011 (65-7 win over Drew Central).