Confident QB Allen, No. 18 Arkansas heavily favored over UTEP in opener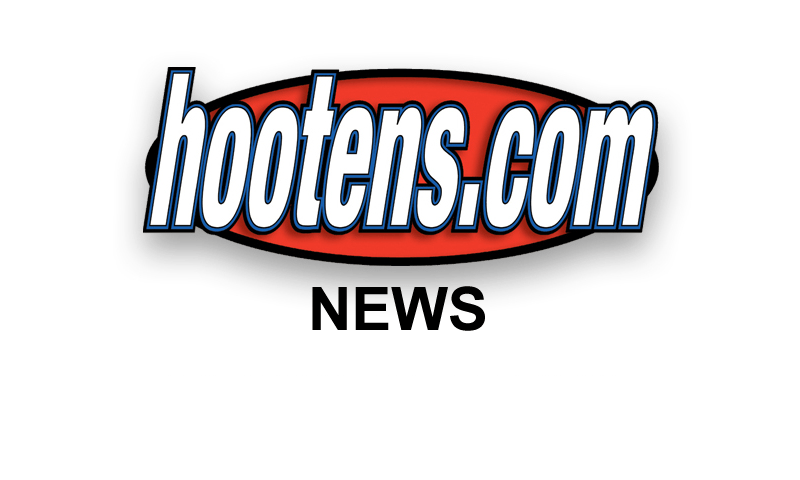 | | |
| --- | --- |
| | |
| | Sr QB BRANDON ALLEN |
FAYETTEVILLE - The last time a nationally ranked Arkansas team faced a 30-something point underdog it did not go well for the Razorbacks.

Arkansas, ranked No. 18 by the AP poll and 20th in the coaches' poll, opens its season at 2:30 p.m Saturday on ESPNU at Reynolds Razorback Stadium against the University of Texas-El Paso Miners (0-0).

Both teams went 7-6 last season, but Arkansas' 7-6 record as an SEC member carries considerable clout over visiting UTEP from Conference USA.

Las Vegas oddsmakers favor Arkansas by 35.

Of course, those oddsmakers in 2012 had the No. 8 Razorbacks, 1-0, favored by 30 in Little Rock over the University of Louisiana-Monroe of the Sun Belt Conference.

ULM stunned the Hogs 34-31 in overtime.

The oddsmakers didn't account that despite successive 10-3 and 11-2 seasons, Bobby Petrino was fired in an April scandal and the 2012 Razorbacks would operate like a rudderless ship under interim Coach John L. Smith and wallow to 4-8. They certainly didn't account for senior All-SEC quarterback Tyler Wilson getting knocked out with a concussion. Wilson had the Hogs up 21-7 when he was knocked out and freshman backup Brandon Allen's touchdown pass increased it to 28-7.

However, despite Allen going cold and pressing, offensive coordinator Paul Petrino kept calling passes. The passes fell incomplete. The clock barely budged. One series of downs and a punt consumed but 17 seconds. ULM tied it 28-28 with 55 seconds left in regulation and won it in OT on quarterback Kolton Brown's running touchdown after Arkansas was held to a field goal.

Much has changed at Arkansas, including within the same quarterback, Brandon Allen, starting this season opener.

Allen, a fifth-year senior, has two full seasons behind him as a starter and comes off an MVP performance in the Razorbacks' 31-7 Advocare Texas Bowl rout over the Texas Longhorns.

To a man, the Razorbacks say the redshirt freshman thrust into the ULM fray is an entirely different QB as a fifth-year senior starter.

What does Allen think?

"I think I have a lot more confidence now," Allen said. "I really believe that just comes with experience, that I've played in a lot of games. I think the biggest thing I have is that confidence boost from when I started playing to where I am now."

And, if the Razorbacks nurse an uncomfortably close fourth quarter lead, third-year head coach Bret Bielema will order new play-calling offensive coordinator Dan Enos to run the football and not throw it every down.

UTEP head coach Sean Kugler will order much the same for his Miners, and not just if they unexpectedly lead late. A longtime NFL offensive line coach, Kugler owns the same in-the-trenches mentality of Bielema.

The Miners hand off to Aaron Jones, a Doak Walker Award candidate netting 1,321 yards rushing last year, while Arkansas' running game starts with junior running back Alex Collins (1,026 and 1,100 yards rushing the last two years).

Collins is the main man now with Jonathan Williams' season ended by torn foot ligaments, though Bielema and running backs coach Jemal Singleton promise 260-pound junior Kody Walker and freshman flash Rawleigh Williams III will get their carries, too, against UTEP.

Aside from Jones, senior kick returner-receiver Autrey Golden, six career kickoff return touchdowns, is the most dangerous Miner.

Arkansas kickoff man Adam McFain, redshirt freshman place-kciker Cole Hedlund and punter Toby Baker must be conscious of Golden, Bielema said.

"They want to dictate where that ball's going to go and how it's going to attack your coverage system," Bielema said. "I think we have to be smart about that in the kickoff return game and the punt return game. With the system that we run, we should be able to get the coverage in the direction that the ball's going."

UTEP's defensive talent doesn't match Arkansas', but the Miners' blitzes can produce turnovers.

Stay patience offensively, and the blitzes' effectiveness decrease, Arkansas offensive coordinator Dan Enos believes.

"You have to understand that they might get a play here or there, but we have to try and limit those," Enos said. "What we have to do is take advantage of those whenever we can and create our own big plays and our own explosive plays when they do it."




"