ASU vs Auburn in-depth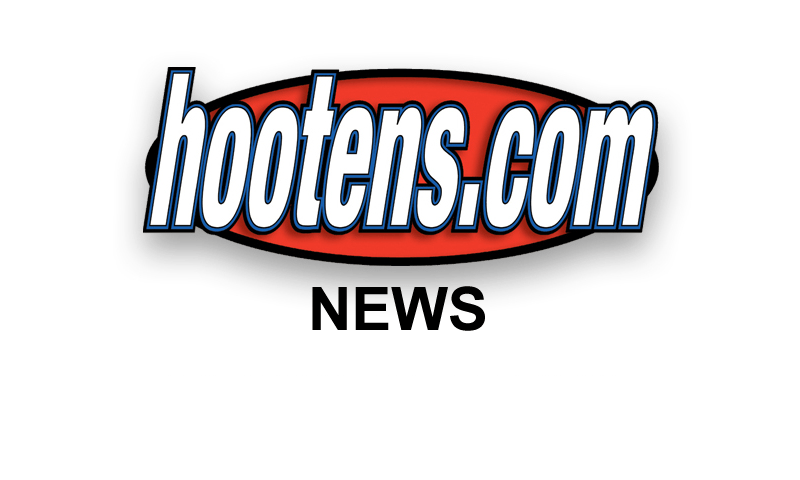 ON TAP: Arkansas State opens its 2010 campaign at 6 p.m. Saturday at nationally-ranked Auburn in a Fox Sports South televised game. Every Arkansas State game can be heard live on 107.9 FM in the Jonesboro area, 88.3 FM in Central and South Arkansas and accessed through the Arkansas State athletic Web site (AStateRedWolves.com).

THE PRINCIPALS: A-State and Auburn will meet for just the second time ever, but also for the second time in the last five seasons since first playing each other in 2006. The Red Wolves will carry a two-game winning streak in season openers into their contest against the nationally-ranked Tigers, the first of four non-conference opponents on their schedule.
The Red Wolves return 50 lettermen (24 offense/24 defense/2 special teams), including Bryan Hall, the Sun Belt Conference's 2010 Preseason Defensive Player of the Year, and fellow preseason all-conference choices Derek Newton (Sr., OL) and Demario Davis (Jr., LB). The Red Wolves are picked to finish third in the 2010 Sun Belt Conference race according to the league's preseason coaches poll, released July 19 as part of the Sun Belt Conference Media Days.

HEAD COACH STEVE ROBERTS: Arkansas State head coach Steve Roberts enters his ninth year at Arkansas State after leading the Red Wolves to the 2005 Sun Belt Conference Championship and to bowl eligible seasons three of the last five years. During his first eight seasons as the Red Wolves' head coach, he guided ASU to 41 wins for its most over an eight-year span at the school since 1985-1992. Roberts was named the 2005 Sun Belt Conference Coach of the Year. Under Roberts, the Red Wolves have had 70 All-Sun Belt Conference selections, a Sun Belt Conference Freshman of the Year, SBC Offensive Player of the Year, two SBC Defensive Players of the Year and an SBC Newcomer of the Year.

DOUBLE DUTY: A-State head coach Steve Roberts is one of just 12 coaches in the FBS that in addition to handling responsibilities as a head coach, also works as a position coach. Roberts has coached special teams since his arrival at ASU in 2002. Below is a list of head coaches in the FBS who also are position coaches:
ASU, Steve Roberts (Special Teams)
Ball State, Stan Parrish (Quarterbacks)
BYU, Bronco Mendenhall (Def. Tackles)
UConn, Randy Edsall (Safeties)
Kent State, Doug Martin (Quarterbacks)
Louisiana, Rickey Bustle (PK, LS and PR)
UL Monroe, Todd Berry (Quarterbacks)
Nevada, Chris Ault (Quarterbacks)
San Diego St., Brady Hoke (Defensive Line)
Tulsa, Todd Graham (Safeties)
Utah State, Gary Andersen (Def. Tackles)
Virginia Tech, Frank Beamer (Kickers)

THE ARKANSAS STATE-AUBURN SERIES: Arkansas State and Auburn will meet for the second time ever when both teams open their 2010 campaign. The then No. 6 ranked Tigers won the first meeting, a 27-0 victory at Jordan-Hare Stadium in 2006.
While the crowd of 78,943 for the 2006 game is currently the 10th largest to ever watch ASU play, it was the sixth largest at the time of the game.

THE LAST TIME vs. THE TIGERS
(Auburn, Ala. - Nov. 4, 2006): Sixth-ranked Auburn was too much for Arkansas State in the first ever meeting between the two teams as the Tigers defeated ASU 27-0 before 78,493 fans at Jordan-Hare Stadium in Auburn.
Despite being intercepted twice by the ASU defense, Auburn quarterback Brandon Cox completed 12 of 21 passes for 251 yards and two touchdowns, including a 13 yard strike to wideout Courtney Taylor on the Tigers' first possession to give Auburn an early 7-0 lead.
Auburn added a pair of field goals from John Vaughn to take a 13-0 lead at the half. The other two Tiger touchdowns came on a one-yard run from fullback Carl Stewart, and a 19 yard pass from Cox to Stewart, both in the third quarter. Then junior Montis Harrison, and then freshman Daylan Walker both notched their first career interceptions when they picked off a pair of Cox passes, and linebacker Ben Owens also grabbed his first career interception when he intercepted Auburn quarterback Blake Field late in the game.
ASU's best chance to get on the scoreboard came in the fourth quarter, when the Indians drove from the ASU one to the Auburn three, but a field goal attempt on fourth and goal went awry when holder Brett Shrable could not hold on to a high snap from Nick Emfinger.
Offensively, ASU quarterback Corey Leonard completed nine of 17 passes for 61 yards, while tailbacks Reggie Arnold and Chris James rushed for 37 yards each, and wideout Kevin Jones added four catches for 34 yards.
In addition to the three interceptions by the ASU defense, junior Khayyam Burns added eight tackles, a forced fumble and a fumble recovery, while Jonathan Najm and Tyrell Johnson added five stops each.

A-STATE vs. THE SEC: The Auburn game will mark the fourth season out of the last five that ASU has played an SEC opponent, also catching Alabama in 2008, Tennessee in 2007 and Auburn in 2006. It will also be ASU's 50th all-time meeting with a current member of the Southeastern Conference.
Arkansas State holds a 1-46-3 record alltime against current members of the Southeastern Conference. ASU's lone victory over a current SEC member came 10-0 in 1915 over Ole Miss and it also tied the Rebels more than any other current SEC member.
In addition to Alabama (0-2), Auburn (0-1), Tennessee (0-1) and Ole Miss (1-20-2), ASU has also played Florida (0-2), Georgia (0-2), LSU (0-3) and Mississippi State (0-15-1). The Red Wolves are playing an SEC opponent for the eighth time under head coach Steve Roberts.
96th SEASON SET TO BEGIN: Arkansas State will kickoff its 96th season of football Saturday. ASU holds a 412-443-37 record since the inaugural 1911 season and has played in seven bowl games. A-State did not field a football team from 1942-44 due to World War II. ASU also didn't have a team in 1918 as World War I was ending.

SEASON OPENERS: The Red Wolves have won three of their last four season openers, including the last two in a row. AState defeated Mississippi Valley State 61-0 to start last season, Texas A&M 18-14 in 2008 and Army 14-6 in 2006. The only setback in season openers over the last four years came to then-ranked No. 4 Texas. AState dropped a tough 21-13 decision to the Longhorns in that game. ASU is 45-44-6 alltime in season openers.

STRESSING ACADEMICS: The Arkansas State football team won the Sun Belt Conference Team Academic Award for the 2009-10 academic year, marking the seventh time over the last eight years it has accomplished the feat.
THE TOP 25: Auburn will be the 11th ASU opponent ranked among the nation's top 25 teams at the time of a game with the Red Wolves under head coach Steve Roberts.
Following is a list of ranked opponents that ASU has played under Roberts:
No. 2 Alabama (2008), L, 0-35
No. 4 Texas (2007) L, 13-21
No. 4 LSU (2004) L, 3-53
No. 6 Auburn (2006) L, 0-27
No. 13 Iowa (2009) L, 21-24
No. 16 Virginia Tech (2002) L, 7-63
No. 17 Missouri (2004) L, 20-52
No. 18 Nebraska (2009) L, 9-38
No. 25 Memphis (2004) L, 35-47
No. 25 Mississippi (2002) L, 17-52

PRESEASON ALL-SBC ACCOLADES: Three Arkansas State football players have been tabbed Preseason All-Sun Belt Conference, including Defensive Player of the Year Bryan Hall, offensive lineman Derek Newton and linebacker Demario Davis.

PRESEASON PREDICTIONS: The Red Wolves are predicted to finish third in the conference according to the league's 2009 preseason coaches poll, announced July 19 as part of the Sun Belt Conference Media Days. ASU received 53 points, while first place Middle Tennessee won the vote with 75 points.

STRONG D: Arkansas State has ranked No. 1 or No. 2 in the Sun Belt Conference and among the top 50 teams in the nation each of the last four years in total defense. Below is a break down of ASU's defensive statistical rankings for the last four years:
Year SBC Rank National Rank YPG
2009 1 41 340.5
2008 2 46 336.5
2007 1 43 362.3
2006 2 32 309.4

2010 PRESEASON SUN BELT CONFERENCE DEFENSIVE PLAYER OF THE YEAR: BRYAN HALL (SR., DL)
2010 Arkansas State Football 4 AStateRedWolves.com

"