UCA scares Texas Tech, loses 42-35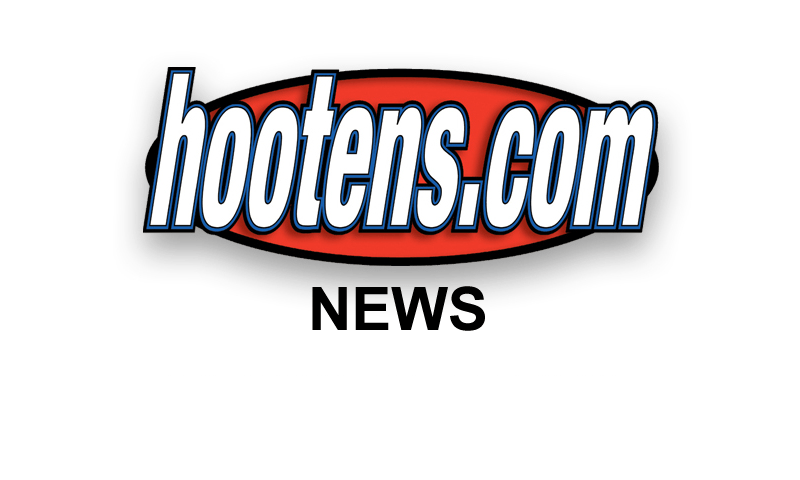 LUBBOCK, Texas - The University of Central Arkansas Bears gave Texas Tech and its stadium-record 60,778 fans all they wanted Saturday night before falling 42-35 at Jones AT&T Stadium.
The Bears, in their first game under new head coach Steve Campbell, fought back from a 28-16 deficit early in the third quarter and got within a touchdown twice in the fourth quarter against the Red Raiders, members of the Football Bowl Subdivisin (FBS).
I was so proud of our players," Campbell said. "I thought they gave tremendous effort from the first snap all the way through the last snap. We were one play away against a great football team. You're never happy when you don't win a football game, but I'm very, very proud of the effort the kids gave. We were a couple of plays away, or a couple of mistakes away from beating a Top 25 caliber team."
The Bears, who have come close against both Colorado last season and Ole Miss the year before, scored first and then led the Red Raiders 16-7 early in the first quarter behind a Jace Denker field goal, a one-yard touchdown run by quarterback Taylor Reed and a 2-yarder from running back Willie Matthews.
"They just got their players ready to go and we didn't," said second-year Tech coach Kliff Kingsbury. "Just playing harder, wanted it more than we did. They came out fired up and expecting to win the game. We came out flat, and that's a credit to their coaching staff."
The Bears scored first, playing keep away with an 18-play, 58-yard drive that ended in a 28-yard field goal by junior Denker for a 3-0 lead at the 7:41 mark of the first quarter. UCA converted a fourth-and-1 from the Tech 25 to keep the drive alive.
UCA tried an onside kick after the score but the Red Raiders recovered on the UCA side of the field and drove 43 yards in 10 plays to take the lead with 1-yard touchdown ryun by DeAndre Washington with 5:13 to play in the period.
After the Bears failed to score on their next possession, the Red Raiders drove deep into UCA territory. But a tipped pass by UCA sophomore cornerback Prince Ene resulted in an interception by sophomore defensive tackle Dawson Hadnot in the end zone to stop the Red Raiders' drive and keep it 7-3 at the end of the first quarter.
Reed then spread the wealth in the passing game to drive the Bears down to the red zone before converting a 1-yard run on a keeper for the go-ahead touchdown and a 10-7 lead with 3:29 to play in the first quarter.
UCA's defense then stepped up again as freshman cornerback Artez Williams picked off Tech quarterback Davis Webb again on the UCA sideline and took ti 32 yards down to the Tech 2. Senior running back Willie Matthews scored the touchdown on the first play. A botched snap on the point-after attempt ended in a failed pass attempt as UCA took a 16-7 lead with 10:38 left in the half.
The Red Raiders scored two quick touchdowns to re-take the lead, the first on an 11-play, 63-yard drive, capped by a 6-yard pass from Webb to Jordan Davis, and the second on a quick 6-play, 63-yard jaunt which ending in a 6-yard run by Justin Stockton. That gave Tech a 21-16 advantage, one it would take to the locker room.
"When you play a team like this, who have tremendous skill players," Campbell said, "you have to try to turn it into a street fight. Hopefully we did that, but we just came up a little bit short. But I'm very proud of the way these guys played. The recipe was very close.
"That's the thing I'm most proud of is the effort that our guys gave. We told our guys, let's don't pay any attention to what the score is. If we're up by ten or down by ten, whatever. Let's just go out, let's play as hard as we possibly can for as long as we possibly can, and let's give a great effort for four quarters. And our guys did that."
Tech opened the second half with its third consecutive scoring drive to push its lead to 28-16 early in the third quarter. The Bears came back with consecutive scores, including a 34-yard field goal by Denker and a strange safety when Webb grounded the ball while be tackled in his own end zone by UCA linebacker Ricky Wyatt. The safety closed the gap to 28-21 midway through the third quarter.
The Red Raiders, who led the nation in offensive plays per game last season, finished with 636 yards of total offense. However, UCA ran more plays (94-89) than Tech.
A quick three-play drive, ending with a 70-yard TD pass from Webb to Bradley Marquez, put the Red Raiders up 35-21, but the Bears answered again, going 75 yards in 15 plays, with Blake Veasley scoring from the 1. Webb hit Marquez again fromm 27 yards, good for a 42-28 lead, but senior quarterback Ryan Howard came on and engineered an 87-yard scoring drive in 2:41, hitting Damien Watts from 7 yards out for the touchdown.
Reed completed 19 of 33 passes for 140 yards in his first start at UCA, and added 29 rushing yards. Senior Dezmin Lewis caught a team-high seven passes for 105 yards, while Matthews had 96 rushing yards. Webb was 39 of 52 for 452 yards and 4 touchdowns for the Red Raiders.
UCA hosts UT Martin in its home opener at 6 p.m. Saturday at First Security Field at Estes Stadium.
"