UAPB at ASU in-depth preview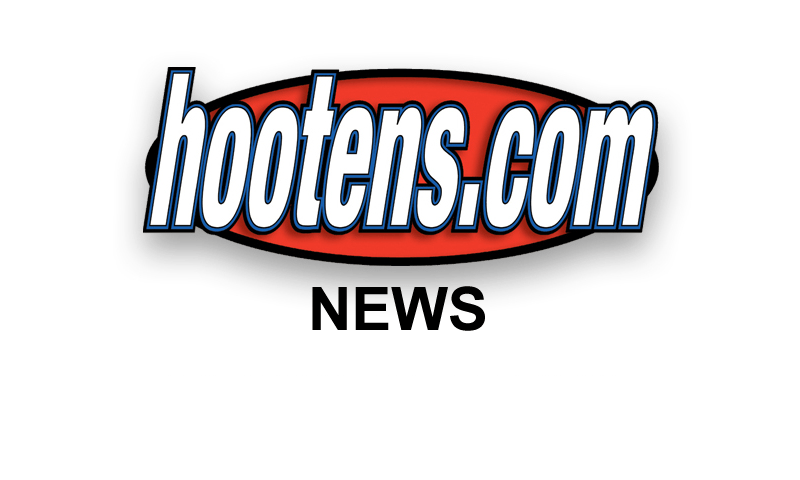 ON TAP: Arkansas State, the back-to-back Sun Belt Conference champion, opens its 2013 campaign at 6 p.m. Saturday against in-state opponent UAPB at Liberty Bank Stadium in an ESPN3-televised game. Every A-State game can be heard live on 107.9 FM in the Jonesboro area, 93.3 FM in Central Arkansas and via AStateRedWolves.com.
| | |
| --- | --- |
| | |
| | ASU hc Bryan Harsin |
THE PRINCIPALS: A-State comes off back-to-back 10-win seasons and ended the 2012 campaign receiving votes in both the USA Today Coaches and Associated Press Top 25 polls. The Red Wolves were among the teams receiving votes in the 2013 preseason USA Today Coaches Top 25 Poll and will carry an eight-game winning streak, the second longest in the nation, into their season opener. Arkansas-Pine Bluff, coming off a 10-2 season that saw it win the SWAC championship, enters the 2013 season with 174 points in the Sports Network FCS College Football Poll to essentially rank it No. 28 in the nation.
BY THE NUMBERS . . .
1 of just 16 FBS programs to win at least 20 games over the last two years.
1 receiving touchdown needed by both Julian Jones and Allen Muse to tie the 10th most (8) in school history.
2 consecutive Sun Belt Conference championships (2011 & 2012).
2 consecutive bowl game appearances, including a 17-13 victory over No. 25 Kent State in the 2013 GoDaddy.com Bowl.
2 A-State was picked to finish third in the preseason Sun Belt Coaches Poll with 45 points and two first-place votes.
3 rushing touchdowns needed by David Oku to tied the ninth most (19) in school history.
3 consecutive victories at Liberty Bank Stadium.
4 or more receptions recorded in every game last season by J.D. McKissic.
5 of the last eight seasons have seen A-State achieve bowl eligibility.
5 players named to one of college football's major award watch lists.
7 players (Albright, Carrethers, Haunga, McCants, Muse, Oliver, Williams) already with their undergraduate degree.
7 preseason All-Sun Belt Conference selections, the most in the league.
8 consecutive victories by A-State are the second most in the nation entering the 2013 season.
8 consecutive winning seasons at Liberty Bank Stadium.
10 win seasons in 2011 & 2012, making A-State the first team in Sun Belt history with back-to-back 10-win campaigns.
10 Sun Belt Conference Team Academic Awards over the last 11 years.
10 wins in 2012 tid the fourth most in school history and matched its most ever since joining the FBS in 1992.
13 votes in the final 2012 USA Today Coaches Top 25 poll, ranking A-State No. 32 in the nation.
15 Sun Belt Conference victories over its last 16 league games.
18 A-State players named to at least one preseason All-Sun Belt Conference team.
19 A-State wins over its last 24 regular-season games dating back to 2011 - its most wins ever over a 2-year span.
23 All-Sun Belt Conference selections over the last two years combined.
25 million-dollar football facility project in Liberty Bank Stadium's north end zone announced.
28 votes in the final 2012 Associated Press Top 25 poll, ranking A-State No. 32 in the nation.
61 points needed by Brian Davis to break the Sun Belt Conference record for career points by kicking (295).
103 receptions by J.D. McKissic last year that broke the school record for a single season.
300 yards or more of total offense recorded by ASU in 35 of its last 38 games.
26,398 was ASU's school-record home attendance for the 2012 season.
HEAD COACH BRYAN HARSIN: Bryan Harsin was named the Red Wolves' 29th head football coach on Dec. 12, 2012. Harsin is a 13-year coaching veteran at the NCAA FBS level who has coached in 10 bowl games as either an assistant or offensive coordinator. Harsin, a finalist for the 2009 Broyles Award recognizing the top assistant coach in the country, has been associated with two nationally-prominent programs during his rise to A-State's head coach. Working closely with Chris Petersen at Boise State and Mack Brown at Texas, two of the most well-respected coaches in the country, Harsin spent the last seven seasons as an offensive coordinator with the Broncos and Longhorns.
HIGH MARKS: Arkansas State head football coach Bryan Harsin was ranked as the sixth best hire in the nation among 26 new coaches at the time, according to CBSSports.com. The article written by Dennis Dodd said the following when referring to A-State's 29th head coach: "We're talking a Sun Belt program that has changed its AD (once) and coaches (twice) over the last two years. Somehow the Red Wolves went from national championship game offensive coordinator (Malzahn) to Fiesta Bowl-winning offensive coordinator with a stop in Texas (Bryan Harsin). Not too shabby."
YOUNGEST FBS HEAD COACHES: At 36 years of age, Arkansas State head coach Bryan Harsin is the fourth youngest head coach in the nation. Western Michigan's P.J. Fleck is the youngest at 32 years old with a Nov. 29, 1980 date of birth.
Coach, Age (DOB)
P.J. Fleck, Western Michigan, 32 (11-29-80)
Matt Campbell, Toledo, 33 (11-29-79)
Kliff Kingsbury, Texas Tech, 33 (8-9-79)
Bryan Harsin, Arkansas State, 36 (11-1-76)
Willie Taggart, USF, 36 (8-27-76)
Justin Fuente, Memphis, 36 (7-30-76)
Lane Kiffin, USC, 37 (5-9-75)
Matt Rhule, Temple, 37 (1-31-75)
Pat Fitzgerald, Northwestern, 38 (12-2-74)
Garrick McGee, UAB, 39 (4-6-73)
Matt Wells, Utah State, 39 (8/10/73)
Dan Mullen, Mississippi State, 40 (4-27-72)
James Franklin, Vanderbilt, 40 (2-2-72)
THE ARKANSAS STATE - UAPB SERIES: While Arkansas State first fielded a football team in 1911 and UAPB has been playing football since 1928, Saturday's game will be the first ever meeting between the two in-state programs.
IN-STATE FOES: Arkansas State will play its first in-state foe since defeating Central Arkansas 53-24 in 2011. The Red Wolves have played nine colleges/universities located in The Natural State, including UALR, Arkansas-Montincello, Lyon College, Arkansas Tech, UCA, Henderson State, Hendrix, Ouachita Baptist and Southern Arkansas. A-State's 24 games against UCA are its most against an in-state opponent, followed closely by Lyon College with 22 meetings.
A-STATE vs. THE SWAC: While A-State and UAPB will meet for the first time Saturday, the Red Wolves have played five other opponents among the current SWAC membership all-time. The Red Wolves hold a 6-0 record in those games with victories over Grambling (1985), Jackson State (1987), Mississippi Valley?State (1995, 2009), Texas Southern (2008) and Alcorn State (2012). A-State has outscored its opponents a combined 300-10 in those games, including a 56-0 victory over Alcorn State last year and a 61-0 win over MVSU in 2009. Dating back to its 2008 game against Texas Southern, the Red Wolves' defense hasn't allowed a score against a SWAC team over the last nine quarters.
99th SEASON SET TO BEGIN: Arkansas State will kicko ff its 99th season of football Aug. 31 vs. UAPB. A-State now holds a 426-457-37 record since the inaugural 1911 season and has played in nine bowl games. ASU did not field a football team from 1942-44 due to World War II. Arkansas State also didn't have a team in 1918 as World War I was ending.
STARTING STRONG: Bryan Harsin will have the opportunity to accomplish something that hasn't been done by an A-State coach since 1979 when the Red Wolves play UAPB, and that's to win his first game. Larry Lacewell was ASU's last coach to win his debut game, leading A-State to a 24-14 victory over East Texas State (now Texas A&M-Commerce) 34 years ago. ASU's previous seven head coaches all suffered setbacks in their first game, including Al Kincaid, Ray Perkins, John Bobo, Joe Hollis, Steve Roberts, Hugh Freeze and Gus Malzahn.
FOR STARTERS: A-State is 44-47-6 all-time in season openers. A-State dropped a 57-34 decision at then-ranked No. 5 Oregon last season, fell 33-15 at Illinois in 2011 and lost 52-26 at then-ranked No. 22 Auburn in 2010. The last time A-State won its season opener was 2009 when it knocked off Mississippi Valley State 61-0.
KICKING OFF AT HOME: Arkansas State will play its season opener at home for the first time since 2009 and just the fourth time since moving to the FBS in 1992.
HOME OPENERS: Arkansas State has won its last eight home openers at Liberty Bank Stadium dating back to the 2005 campaign. The Red Wolves stand 28-11 all-time in home openers at Liberty Bank Stadium and are also 14-6 in such game since moving to the FBS?in 1992.
HOME SWEET HOME: With a 5-1 home mark last season, Arkansas State secured its eighth consecutive winning record at Liberty Bank Stadium dating back to 2005. ASU is now 36-8 at Liberty Bank Stadium since the 2005 season and has won 11 of its last 12 home games. The Red Wolves actual on-field record all-time at Liberty Bank Stadium is 128-71-1 since it opened in 1974. ASU's six home wins in 2011 were its most since 1985.
HALL OF HONOR: Saturday's game will be the Red Wolves' annual Athletics Hall of Honor game, when the 2013 inductees will be recognized during the contest. The four new members will be inducted Friday night at the Arkansas State Lettermen's Club Banquet at the Cooper Alumni Center on the ASU campus. This year's inductees include former offensive lineman Tommy?Walker, running back and assistant football coach David Mitchell, basketball guard J.H. williams and track and field standout Doug Shouse.
AN A-STATE VICTORY WOULD . . .: Extend its winning streak to nine games, tying its longest since 2011 when it won its last nine regular-season games . . . . Snap a three-game skid in season openers . . . Extend its winning streak in home openers to nine games . . . Make Bryan Harsin its first head coach to win his inaugural game at the school since 1979 . . . Extend its winning streak at Liberty Bank Stadium to four games.
FOUNTAIN OF YOUTH: Arkansas State has 25 underclassmen (sophomores or freshmen) listed on its 2-deep. The list includes 13 sophomores, six redshirt freshmen and six true freshmen. Among the underclassmen, six are listed as starters on the offensive or defensive side of the ball.
FAMILY TIES: A junior linebacker on the A-State football team, Kyle Coleman is the son of UAPB head football coach Monte Coleman. Kyle, a Pine Bluff native, played high school football at Watson Chapel. Coach Coleman begins his sixth season at UAPB with a 29-27 overall record.
RETURNING ALL-SUN BELT PEFORMERS: Arkansas State returns five All-Sun Belt Conference players from the 2012 season, including first team selections David Oku (Sr., RB) and Ryan Carrethers (Sr., DL). J.D. McKissic (So., WR) and Brian Davis (Sr., K) were both second-team choices, while Qushaun Lee (Jr.,?LB) was named honorable mention.
PRESEASON ALL-SUN BELT CONFERENCE: Arkansas State placed a league-high seven players on the 2013 Preseason All-Sun Belt Conference Team. Senior running back David Oku, sophomore wide receiver J.D. McKissic and sophomore center Bryce Giddens all represented the A-State offense on the preseason squad. ASU's defensive players earning a spot on the team were senior defensive lineman Ryan Carrethers, junior linebacker Qushaun Lee and junior safety Sterling Young. Senior kicker Brian Davis, also made the list.
RED WOLVES TABBED THIRD IN PRESEASON SBC POLL: The Red Wolves were picked third in the preseason coaches poll announced as part of the league's annual Media Day. A-State received 45 points and two first-place votes behind UL Lafayette and UL Monroe, which both received 57 points.
IN THE POLLS: Arkansas State ended the 2012 season receiving votes in the fianl major polls, including 28 in the Associated Press Top 25 Poll and 13 in the USA Today Coaches Top 25 Poll. Both totals placed the Red Wolves 32nd in the nation. The Red Wolves were also among "others receiving votes" in the 2013 preseason USA Today Coaches Top 25 Poll.
300-PLUS: Dating back to the 2010 season, Arkansas State has posted at least 300 yards of total offense 35 of its last 38 games. A-State finished the 2013 GoDaddy.com Bowl with 285 yards, snapping a streak of nine consecutive games with over 300 yards total offense.
LIGHTING UP THE SCOREBOARD: After scoring 33 or more points in 10 games last year, A-State has now posted at least 30 points in 18 of its last 23 regular-season games dating back to the 2011 season. The Red Wolves' 10 games with at least 30 points last year were their most since 1951 when it hit the total 10 times as well. ASU has never scored 30 points in 11 different games in the same season.
AT LEAST FOUR: Sophomore receiver J.D. McKissic has recorded at least four receptions in every game of his career. He completed the 2012 season with 103 receptions, which was the seventh most in the nation among all players and the most in the nation by a freshman.
ASU ANNOUNCES FOOTBALL FACILITY PROJECT: Arkansas State University has announced a $26.7 million football facility project, including a two-level football operations building and 76,000 square-foot indoor practice facility in ASU Stadium's north end zone.
SUN BELT CHAMPIONS: Arkansas State claimed its second consecutive outright Sun Belt Conference championship in 2012. ASU has won nine conference championships all-time. ASU won the Southland Conference seven times (1986, 1985, 1978, 1975, 1970, 1969, 1968). ASU also won the 2005 Sun Belt Conference title, but it was later vacated due to NCAA sanctions. Prior to the 2011 and 2012 seasons, the last time ASU won back-to-back conference championships was 1986 and 1985 when it was a member of the Southland Conference.
BACK-TO-BACK WINNING SEASONS: Arkansas State secured back-to-back winning seasons in 2011 and 2012 for the first time since 1986-87. ASU won 10 games in both 2011 and 2012, and its 19 combined regular-season victories were its most ever over a two-year span -- topping its 18 in 1974 and 1975.
BOWL ELIGIBLE: Arkansas State has been bowl eligible five times over the last eight seasons, including the last two in a row.
ATTENDANCE FIGURES: Arkansas State's average home attendance last season was a school record 26,398, topping its previous best of 21,256 in 2011. The 31,243 in attendance for A-State's 2012 regular-season finale against Middle Tennessee was the largest in Liberty Bank Stadium history, and ASU had two home crowds over 30,000 in the same season for the first time ever.
"