Class 6A - Week 1 - 2015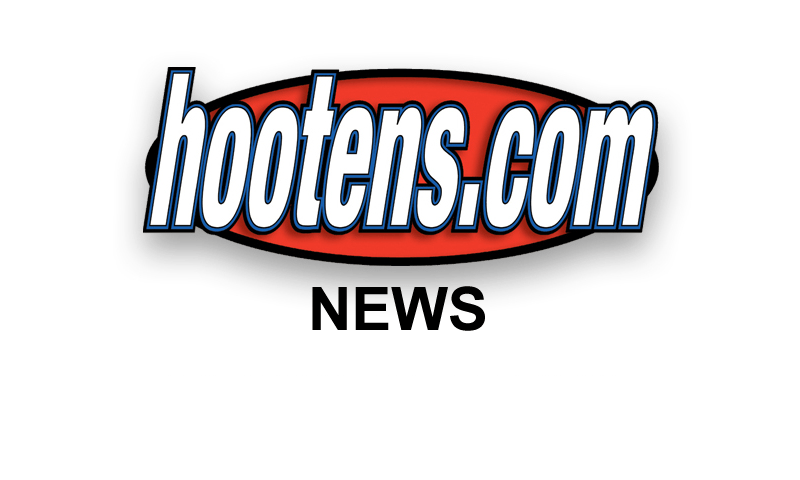 Hootens.com Rankings
Class 6A, Week 1, 2015
Copyright Hooten Publishing, Inc.

1. Pine Bluff
2. Greenwood
3. EL Dorado
4. Benton
5. Jonesboro
6. LR Parkview
7. Lake Hamilton
8. Siloam Springs
9. Texarkana
10. Alma
11. Searcy
12. Sheridan
13. Russellville
14. Marion
15. Mountain Home
16. LR Hall

HOOTENS.COM GAME OF THE WEEK
No. 10 Alma vs. Class 7A No. 6 Fort Smith Southside
Night two of Hootens.com Kickoff Week begins with Alma and Fort Smith Southside meeting at 6:00 p.m. Tuesday, Sept. 1 at Reynolds Razorback Stadium. These teams are familiar with each other, playing junior varsity games and preseason scrimmages over the past few years.
Both teams won their openers a year ago during Hootens.com Kickoff Week. Alma pounded Poteau, Okla. 28-0 inside Mayo-Thompson Stadium in Fort Smith, while Southside edged Warren 29-22 at UAPB's Golden Lion Stadium.
Alma went 2-3 against Class 7A teams last fall, beating 7A West member Springdale 28-0 Week 2. The Airedales feature a solid backfield with two quarterbacks (senior Alex Beneux and junior Noah Dotson), senior running back Landon Brigance (4.5 speed) and sure-handed senior fullback Alex Key. All-conference senior receiver Heath Friddle caught 36 passes last year for 451 yards and eight touchdowns. Beneux, a two-year starter at safety, Friddle (66 tackles), senior linebacker Thomas Hall (76 stops) and senior tackle Brock Dailey (6-4, 380) lead a veteran defense.
Southside captured a share of the 7A West title in 2014, defeating eventual state champion Bentonville Week 4. The Rebels will rely on senior QB Cooper Johnson and a talented group of linemen. Junior Miguel Hernandez (5-11, 255) anchors the offensive line at center. Junior guard Hunter Moreton (6-2, 275) owns a scholarship offer from Arkansas State. All-state junior defensive end Daevon Johnson (6-2, 230) finished last fall with 14 sacks. "Their defensive line is pretty tough," Alma coach Doug Loughridge says, "and they have one of the better coached offensive lines in the area."

HOOTENS TV SHOW
Hooten's Arkansas Football airs 11 a.m. on KATV 7 (ABC-Little Rock) Saturdays this fall starting Sept. 5. The show features the Hogs and their opponents.

LAST SEASON
Hootens.com correctly picked 112 of 129 games (87 percent) involving 6A teams.

WEEK 1 PREDICTIONS (favored team in CAPS followed by point spread)
7A/6A CENTRAL
Springdale at GREENWOOD (14): Springdale has lost 13 straight games. First-year head coach Zak Clark inherits a deep set of skill position players. Greenwood senior RB Jordan Green rushed for more than 1,200 yards and 13 TDs in 2014, including 157 yards and two scores in a 56-26 win at Springdale.
ROGERS (13) at Siloam Springs: Rogers has beaten Siloam Springs by an average of 17 points the past three seasons. Siloam Springs returns 12 starters off last year's team, including all-league RB Ricky Hughes (613 yards, five TDs).
Alma vs. FS SOUTHSIDE (7) (Tue.): See Hootens.com Game of the Week.
RUSSELLVILLE (8) at Morrilton: Russellville has beaten Morrilton eight of the past nine seasons. The Cyclones enter 2015 with an eight-game losing streak and a new head coach (former Nashville coach Billy Dawson).

7A/6A EAST
JONESBORO (24) vs. Valley View: Jonesboro torched the Blazers 51-0 a year ago. The Hurricane won nine games last year for the fourth time in six seasons.
SEARCY (23) at Greene Co. Tech: Searcy gutted Greene County Tech 53-0 last year. First-year coach Mark Kelley inherits seven returning starters on defense, including all-state end Jordan Slaughter.
WYNNE (13) at Marion: Wynne wore out Marion 64-7 last year on its way to a runner-up finish in Class 5A. Marion has won five games over the past three seasons.
HARRISON (18) at Mountain Home: Harrison has beaten Mountain Home by an average of 39 points the past two seasons. Mountain Home has lost 30 games in a row since defeating Harrison 49-34 in 2012.

6A SOUTH
FS NORTHSIDE (1) at Pine Bluff: Northside forced six turnovers in last year's 26-15 win over Pine Bluff. Pine Bluff returns 17 starters from last year's state championship team.
EL DORADO (6) at C. Fairview: El Dorado returns seven starters on offense, including versatile senior Kawon Love and four linemen. Love accounted for all four scores in last year's 28-21 win over Fairview, rushing for 63 yards and two TDs. Fairview graduated every defensive linemen from 2014, and installed a 3-5 scheme in the spring.
Benton vs. BRYANT (3): Benton tied Bryant 14-14 last year, avoiding a ninth straight loss in the series. The Panthers return seven defensive starters and feature their best offensive line since Coach Scott Neathery took over in 2010. Bryant did not cross the Benton 40-yard line in the second half during last year's Salt Bowl. The Hornets went on to win nine games, including their fourth playoff victory in 12 seasons under Coach Paul Calley.
LR PARKVIEW (12) at Mills: Parkview has won five of the past eight meetings in this series, including 25-0 a year ago. A pair of Patriots committed to D1 schools this summer: Senior DT Kenyon Jackson (Illinois) and senior OT Markell Utsey (Arizona). Parkview alum and former All-Pro tight end Keith Jackson takes over as offensive coordinator. Mills (3-7 in 2014) went back to the Flexbone this spring after a failed one-year experiment in the Spread.
Hot Springs at LAKE HAMILTON (4): Hot Springs won the 5A South in 2014 and notched its first playoff victory since 1984. Lake Hamilton senior kicker Ethan Johnson booted a 20-yard field goal with 28 seconds left in last year's 27-26 win at Hot Springs.
TEXARKANA, TEXAS (4) at Texarkana: The Razorbacks topped rival Texas High 20-14 in overtime last year, their first win in the series since 2000. All-state senior end Nick McCann (81 tackles, 14 sacks in 2014) committed to Texas Tech this summer. Texas High (7-4 in 2014) returns starters at 11 positions, including QB Cade Pearson (1,463 yards, 14 TDs) and LB Mitchell Butler.
SHERIDAN (8) at LR McClellan: Sheridan all-state senior FB Brockton Brown rushed for 898 yards and nine TDs a year ago, including 67 yards and three scores in a 33-12 win over McClellan.
LR Hall at ASHDOWN (26): Hall's last victory came Week 3, 2011 over Class 4A Arkadelphia. Ashdown, ranked No. 21 in Class 4A, won two of its last three games a year ago but missed the playoffs.