Hogs: Scrimmage wasn't norm for starting QB; FB Walker quick at 260 pounds; more notes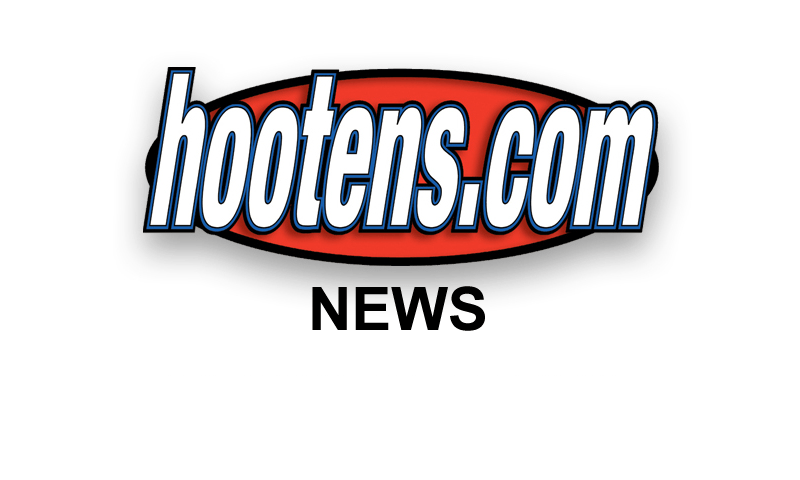 | | |
| --- | --- |
| | |
| | Sr QB BRANDON ALLEN |
FAYETTEVILLE - The Arkansas sky didn't fall after starting quarterback Brandon Allen completed 10 of 23 passes and threw an interception during Saturday's scrimmage.

Apparently, the senior QB hasn't fallen either.

"He's had a great week of practice," Arkansas offensive coordinator Dan Enos said before the Razorbacks practiced Wednesday. "He's had a great camp. We were a little out of sync Saturday. Not just Brandon, but offensively with some of the spacing in our routes and some of the timing. So his numbers weren't as good as they have been. But up to that point he had been pretty dang efficient."

And it wasn't like the offense didn't move the ball.

"Saturday we were just out of sync in the passing game," Enos said. "The run game was very, very good. And this week has been very, very encouraging."

PICKING UP FOR J. WILL LOSS
Senior 1,190-yard tailback and team leader Jonathan Williams injured his foot during Saturday's scrimmage and lost for the season. Williams had surgery Monday night.

Junior running back Alex Collins, the 2013 SEC Freshman of the Year, exceeded 1,000 yards rushing in his previous Razorback seasons. He logged 71 yards on six carries Saturday, including a 43-yard touchdown against the first-team defense. Junior Kody Walker, six carries for 36 yards Saturday, and freshman Rawleigh Williams III of Dallas (15 carries for 106 yards with a 63-yard TD in the scrimmage) have impressed in camp.

"Certainly J. Will was a very special talent," Enos said. "But these other guys have got to jump in, and they haven't missed a beat. Alex Collins has had a great camp. Kody Walker has been very, very good, and we are very pleased with (Rawleigh)."

BIG MAN FOR BIG JOBS
No doubt Kody Walker is big enough to fill two jobs.

The fifth-year junior fullback (granted a medical hardship for 2016 after missing the bulk of his first two Arkansas years with injuries) is counted more than ever at tailback with Jonathan Williams out.

Walker, 6-2, weighs an all-time high 260 pounds. So far he's thrown his weight around, including a tackle-breaking 18-yard run on his first carry in Saturday's scrimmage.

"I definitely feel good with it," Walker said. "I tried 260, and I've run with it and still have the quickness and speed that I had."

Walker's weight impacts those he blocks.

"Definitely, I feel a difference," Walker said. "I block and I hear a thud. That extra weight helps."

New running backs coach Jemal Singleton, who arrived just before spring ball, has found Walker to be a big surprise, whatever his size.

"Obviously there was a lot of talk about the other 'backs that I had in the room, and there wasn't a whole lot of talk about Kody Walker," Singleton said. "He was really one of the best surprises I got this spring. He has great feet. The more I got to know him and the more I got to see him play, I think I have a pretty good hidden gem there."

LONG AND SHORT OF IT
For the long and short of it, defensive coordinator Robb Smith and linebackers coach Vernon Hargreaves saw 5-10 second-team redshirt freshman Josh Harris from last spring making plays at middle linebacker that taller men in the middle weren't.

Harris, of Watson Chapel, has run first-team all week after impressing again in Saturday's scrimmage.

"I would love to have a 6-3, 240-pound guy there and doing the same thing he's doing," Hargreaves said of the ideal middle linebacker. "Well, as long as it gets done, who cares what it looks like? All that matters is the job getting done and plays getting made."

What about opponents trying to pass over Harris at 5-10?

"We realize there may be some limitations," Hargreaves said. "But hey, I would rather have the guy we know on first down, if they run the ball, we have a pretty good shot of getting the thing on the ground."

The emergence of true freshman Dre Greenlaw of Fayetteville at second-team weakside 'backer behind junior starter Brooks Ellis of Fayetteville has amazed Hargreaves.

"If you had asked me which one of them was going to be the guy we might have been looking to, I don't think he would have said him," Hargreaves said. "But that's the way it goes in this game. You never know."




"