Hogs prep for Saturday's closed scrimmage; freshman LBs impress; more notes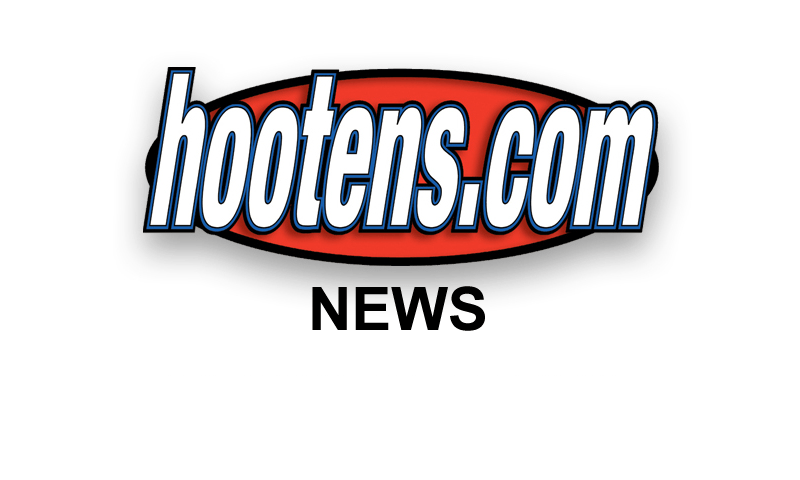 | | |
| --- | --- |
| | |
| | UA HC BRET BIELEMA |
FAYETTEVILLE - Coach Bret Bielema delivered on his promise to practice his Arkansas Razorbacks just once Wednesday when he had a two-a-day option.

However, he did bring back the Hogs for a closed practice in full pads Wednesday night after a morning walkthrough. Between the sessions all nine assistant coaches met with media.

"It was a really heavy day mentally for our guys this morning," defensive coordinator Robb Smith said. "Really focused on a lot of things, walk-through tempo wise, a little bit more installation in terms of our critical area. We'll go out there underneath the lights and fly around and be a little more physical. I thought we were off to a great start to the day with our mental portion of it, and it's really got to pick up in terms of physical intensity."

Offensive coordinator Dan Enos expected the pace to pick up with the Hogs going full pads since Tuesday.

"It's a unique sport from other sports in that you can't practice with your equipment on all summer," Enos said. "You've got to learn how carry your pads. Football is actually a little bit easier game to play when you have your pads on, because there's a lot of natural collisions and contact, and it's for protection purposes."


SCRIMMAGE OBJECTIVES
The Razorbacks won't just practice but will scrimmage (closed to public) in full pads Saturday to simulate the 2:30 p.m. conditions at Reynolds Razorback Stadium for Arkansas' Sept. 5 season-opener there against the UTEP (Texas-El Paso) Miners.

Coaches were asked what they will look for Saturday.

"Hopefully establish a little bit of depth," linebackers coach Vernon Hargreaves said. "The thing about the scrimmage, when the lights come on the guys are different than in practice. So I am looking for guys who are ready to play when the lights come on."

Offensive line coach Sam Pittman likes the standard set by his starting five of center Mitch Smother, guards Sebastian Tretola and Frank Ragnow (the only not a regular starter last year) and tackles Denver Kirkland and Dan Skipper, but Pittman yearns to be more set with the backups.

"I am trying to make sure our good ones are playing good, and the guys who need to step up are stepping up," Pittman said regarding Saturday's scrimmage. "We are looking for a few more guys. I would like to know who the sixth, seventh and eighth, ninth guys are and what position."

GIBSON TAKES COMMAND
A redshirt freshman walk-on, Johnny Gibson of Dumas, is closing in on the backup left tackle slot behind Kirkland, a job he surprisingly took last spring and continues enhancing in the preseason.

"I am going to tell you Johnny Gibson is really, really having a good first five days," Pittman said. "He can play, and he will play. He's a good football player."

How does Gibson stand out?

"He is really playing fast, and he's big man!" Pittman said. "He's playing with leverage, and he'll hit you. He is starting to enjoy it. He got a little dinged up in his shoulder yesterday and did not miss a rep."


ROOKIE LBs ASSESSED
Two true freshmen and Arkansas native sons are on the move at linebacker.

Dre Greenlaw of Fayetteville has ascended to backup weakside linebacker behind fellow Fayetteville High grad Brooks Ellis, the junior two-year letterman and the most heralded player on the defense.

And Jamario Bell, the Junction City defensive end moved to linebacker last week, seems deemed both at end and linebacker for now.

"Dre's been a guy through the first few days of camp that has really progressed," Smith said. "He's caught on to what we're trying to do defensively. We've always been really impressed with his athletic ability, and now we're getting a chance to see him do it against some really good competition. Excited to see that role expand as camp goes on."

Defensive line coach Rory Segrest assumes he'll have full coaching custody of the ever-growing Bell eventually, but Bell does move well and linebacking depth is thinner than the defensive line.

"We know defensive line is where he will end up at some point," Segrest said. "But if he can get in and play linebacker early, then he will give him that opportunity. We are just trying to get the best guys on the field. We are in the process of making that determination."

Smith assures Bell will chime somewhere some day.

"There's a guy whose athleticism has jumped out at us," Smith said. "As he progresses and learns our system, we'll find a role for him within that system. It might be rushing the passer. It might be at outside linebacker. But we like what we've seen so far."




"